The challenges and opportunities of conservation in the Highlands and Islands
Few places in the world better encompass the challenges of conservation than the Highlands and Islands. Rich opportunities lie in the parts of the local jigsaw in the small towns and villages.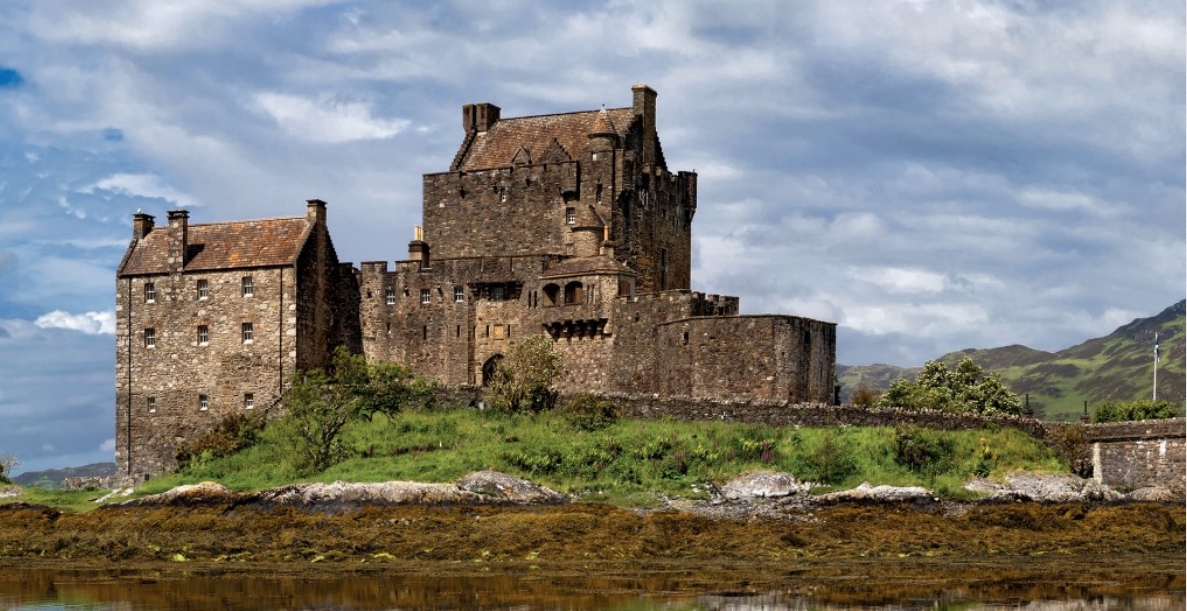 Eilean Donan Castle, at the edge of Loch Duich, is one of Scotland's most photographed buildings. The present building is a 1919–1932 reconstruction by John MacRae- Gilstrap, who commissioned architect George Mackie Watson (Photo: Stefan Krause, Wikimedia).
Introduction
There is a wealth of archaeology in the Highlands and Islands, along with palaces and vernacular cottages, lighthouses and bridges, cathedrals and follies, and enough castles to keep the tourists agog, not to mention the battlefields, gardens and designed landscapes, and all of this often framed by coastlines or mountains. Then you need to factor in the romance: the individual elements, even the set-piece splendours, are but ingredients in a wider story, often a sad one, but all the more appealing for all that. This layer of narrative is crucial because, rightly or wrongly, it weaves the tweed together, connects places to people, and draws that archetypal 21st century being, the tourist.
It is difficult to overstate the wealth of heritage assets in this part of Scotland. There are two world heritage sites. The Heart of Neolithic Orkney is one of them, comprised of the best preserved stone-age village in western Europe at Skara Brae, the chambered tomb at Maeshowe, the Ring of Brogdar and the funerary monuments around it, the Stones of Stenness, and the Barnhouse Stone and the Watchstone. Then, out in the north Atlantic some 100 miles from the mainland, there is the other world heritage site, St Kilda, inscribed for its natural and cultural qualities, with its village of cottages a haunting reminder of the evacuation and abandonment of the island in 1930.
If these are the jewels in the crown, there are plenty of other places and buildings to take the breath away. Historic Scotland, which looks after Scotland's historic monuments on behalf of the Scottish Government, is responsible for eight monuments in Shetland, 22 in the Orkney Isles, six in the Western Isles, and a further 22 in Highland. The 5,000 year-old circle of standing stones at Callanish on the west coast of the Isle of Lewis merit the over-used epithet 'world famous'. Eilean Donan Castle, sitting on the edge of Loch Duich, with a backdrop of mountains, is one of Scotland's most photographed buildings and a regular feature of Scottish calendars.
The turreted French-style Dunrobin Castle, 50 miles north of Inverness, home to the Earls of Sutherland, has parts dating from the 1300s, although these are hidden behind Sir Charles Barry's 19th-century chateau. Like much of the Highlands, Dunrobin also has a good story to tell, in this case on the very contemporary theme of fake news. During the Jacobite uprising of 1745, the Clan Sutherland supported the British government. So it was that the Earl of Cromartie, exhilarated by news of the Jacobite victory at Culloden, successfully stormed the castle, capturing it for Bonnie Prince Charlie. He was still there when the better-informed Sutherland militia arrived.
The Sutherland family connects to the other face of the Highlands and Islands as a place of emigration and poverty. They played an infamous role in the Highland Clearances, and the money they made from the enforced transition from crofters to sheep helped fund their chateau indulgence. While peripherality and rurality protected the region's stock of historic buildings from the depredations of 20th-century developers, poverty and economic weakness still gnaw away at maintenance, and extend a welcoming hand to any investor promising jobs.
Thus Scotland's Highlands and Islands share the same conservation dilemmas that are experienced in other parts of Europe such as Italy, Greece or the Czech Republic. The historical legacy has left a superabundance of sites and properties, not least in the vernacular architecture of a multitude of small towns, but this plenty contrasts with a scarcity of resources, particularly financial ones, to deliver the desirable extent of conservation.
The Highland Council, with a land area not far short of 10,000 square miles, is famously the most extensive lowest level of local government in Europe. It has a population of around 235,000, but the population of the other three councils in the Highlands and Islands, Western Isles, Orkney and Shetland, ranges from 27,000 to 22,000. Sparse population, mountains and insularity all pose major problems for the delivery of public services, while also creating an economy very reliant on public sector employment. Research for the Labour Party by the Scottish Parliament Information Centre, reported in The Press and Journal, found that the two authorities which had suffered the most severe cut in public spending per person since 2013 were Western Isles and Shetland, while Highland had also recorded declines above the Scottish average.
From Thurso to Portree
A reported 250 jobs were shed by Western Isles Council between 2010 and 2018. It is beyond the scope of this short article to trace in detail the impacts on building conservation of these economies. However, we do know that across local government specialist skills have been lost, and service provision has been 'rationalised'. The necessary professional capacity is stretched by the geography of the Highlands and Islands. For example, Highland Council has 30 conservation areas, which include one in Thurso and another in Portree, on the Isle of Skye; they are 200 miles and a four-and-a-half hour drive from each other.
Building maintenance is a superficially 'painless' area for economising, while councils have also sought to divest themselves of properties. There was a previous period in which municipal properties in the Highlands and Islands became surplus to requirements through distant administrative decisions. The reorganisation of Scottish local government in 1975 abolished numerous burgh councils, and instead put in place a system of fewer, larger, 'more efficient' councils, leaving many former town halls, typically prominent buildings in small settlements, without a function and de-localising decisions about their futures.
It is not only local government that has been forced to adapt practices to fit the imperatives of centrally imposed austerity on a sparsely populated region. A couple of examples from the justice system provide interesting insights into challenges for conservation in this part of Scotland at this time. In 2013–15 the Scottish Courts and Tribunals Service closed 10 Sherriff Courts, two of which (Dornoch and Dingwall) were in the Highlands, where the long-term aim was to focus court activity on Inverness, the 'capital' of the region.
The chief executive of the service was quoted as saying, in the bloodless language of capital city bureaucracy: 'We believe that instead of investing in all our current buildings we must invest our energy and resources in making better use of technology, including video links and online processes. Investment should be targeted to improve services and facilities for users in a smaller number of court buildings'. The courthouses in Dornoch and Dingwall are both Grade B listed buildings. Thus a combination of new technology and the desire for 'efficiency savings' resulted in the closure and sale of historic buildings that were significant contributors to the local townscape, place identity, convenience and economy. The Dornoch Courthouse is located in the main square of the town, opposite the cathedral. The Dingwall closure prompted a firm of lawyers to move its offices from the town to Inverness.
The Dornoch Courthouse has been converted into the Carnegie Courthouse, which acts as a community and visitor hub. It has conserved the building while remodelling and refurbishing the interior so that it now provides a whisky-tasting room and shop, health spa, cafe, and visitor centre, along with a lift, washrooms and disabled toilet – thus addressing one of the knotty problems of many historic buildings, namely the lack of easy and equal disabled access. The work was carried out by a local contractor. The identity of the place has been emphasised by a mural, commissioned from local artist Sandy Noble, in the cafe. It depicts a court scene from the past, but also 62 famous and local faces who are shown as watching the proceedings. The force behind this building rescue was a Chicago-born investor, Todd Warnock, who stumbled on Dornoch on a golfing trip. As well as having interests in architecture and history, he came to love Sutherland.
The Tudor gothic Dingwall Courthouse building, which dates from the 1830s, is described as 'built from high-quality materials, [with] a distinctive and prominent street elevation, [it] unusually served the combined function of Sheriff Court with prison, and later police quarters'. After standing empty for over a year, in 2016 the building was bought by a builder from Kent and his partner, who were reported as having ambitions to convert it to a residential property, while recognising that this would be a long-term project. A local councillor was quoted as saying: 'It would have been fantastic if a community group had managed to purchase it, but that didn't come about, perhaps there were concerns about that size of building in this day and age as it can be expensive. In January 2019 the Sherriff 's Lodge within the Old Courthouse was being advertised as a holiday-let apartment on AirBnB.
These two examples illustrate much about the conservation challenges in the Highlands and Islands. Hopefully the sheer significance of monuments like the stone circle and henge at the Ring of Brogdar, along with its modern day dysfunctionality for any other use, will be sufficient to ensure their continued conservation. The challenge lies in the less grand, much more numerous buildings that are, nevertheless, of architectural and historic value, and important parts of the local jigsaw in the many small towns and villages. The Dornoch and Dingwall examples show that at least in these cases entrepreneurs were prepared to invest following public-sector disinvestment, and that they saw the conservation of the building as fundamental to their project. It is also interesting to note that in both cases the initiative was not taken by a local business, but by an outside individual or family who had been attracted to the site by being enchanted by the qualities of the wider area.
Inverness apart, the building conservation challenge in the Highlands and Islands is focused on small towns, and in those towns, conservation areas are often designated in the town centres, which inevitably tend to be the most historic and architecturally interesting part of the place. The drastic restructuring of retailing that is occurring nationwide leaves these small town high streets especially vulnerable, and vacant units can all too easily trigger a wider sense of decline and disinvestment from property. In these circumstances imaginative schemes are needed to sustain existing businesses and find new uses for empty buildings. Councils need to be proactive in seeking funding and in building local partnerships.
Historic Environment Scotland's conservation area regeneration scheme (CARS) is important. It operates across the whole of Scotland and requires competitive bidding into biennial funding rounds. Since 2007 up until and including the 2017–22 round, five grants have been made to schemes in the Highlands and Islands, worth a total of £3.3 million. CARS will fund historic fabric repairs for single-property projects; third-party grants schemes for multiple properties; community engagement activities; training for professional craftspeople and construction workers (at least five per cent of the grant); public realm conservation and restoration (no more than 20 per cent of the grant), and costs of new staff. Boosting economic activity is a priority, along with protection and community empowerment.
Another source of funding has been the townscape heritage initiative (THI) of the Heritage Lottery Fund. This is UK-wide programme was set up in 1998. It is not restricted to local authorities or non-profit bodies, and has a broadly similar intent to the CARS schemes (conservation and repair, and stimulating economic activity), and again operates on rounds of competitive bidding. The THI in Stornoway, the main town on the Isle of Lewis, provides an example. The scheme ran from 2007–2012, focusing on the town centre and harbour area. The total funding package was £2.1 million, with the Western Isles Council and Historic Scotland contributing as partners.
The most important building tackled was the old B-listed Town Hall, a landmark building occupying a prominent site. The project restored natural lighting from the ceiling and also enabled three stained-glass, leaded windows in the west gable to be revealed. An accessible, multi-purpose building has been created that houses weddings, social events, performances, and some council and tourism-related services. The THI also provided grants to enable the repair and restoration of historical and architectural detail on other properties in the town centre.
Schemes like these can make a positive local impact. The challenges are twofold. First, not all potentially valuable schemes can be funded. Whatever the scheme, at each round there are disappointed applicants. Should the money be spread widely on more small schemes, or should more investment go to backing major schemes? There is no right or wrong answer, and much depends on the local situation, but there are few small towns in the Highlands and Islands that would not benefit from an injection of funds for conservation. Linked to this is the issue with all fixed-term projects. When the project ends, the funding stops. Insofar as conservation work is capital intensive, it can be argued that this is less of a problem than for social projects, for example. However, much can change in respect of property market fluctuations during the life of a project, and notwithstanding the restoration of a building, the wider regeneration benefits may be only partially realised by the time a project ends.
Tourism, attractions and conservation
As indicated above, grant funding schemes typically require applicants to demonstrate not only that buildings will be conserved, but also that the investment will deliver an economic boost to the area. This is relatively easy to achieve in the short term because of the work generated in construction, with the added benefit of supporting traditional skills. However, for a more sustainable outcome it is necessary to look to job creation in other sectors, and to viable business plans for any restoration project. This is especially important as the Scottish Government seeks 'community empowerment' and the transfer of property assets. While some development trusts in the Highlands and Islands have been very successful, particularly when they have been able to tap into the renewable energy market, there are pitfalls here, particularly for smaller communities. Passion is vital to community-led conservation, but so are professional skills and know-how. The smaller the settlement, the less likely it is that these will be available locally in the quantity and quality required.
It is no coincidence that many schemes look to tourism to tick the 'economic benefits' boxes. In employment terms, across the Highlands and Islands, tourism is second only to health and social care. It provides 33,100 jobs. There is comfort in the extent to which tourism is a fast-growing sector, internationally, in Scotland and in the region, so there is clearly potential there to be tapped. The global annual rate of expansion of the industry is four to five per cent, and the tourism sector is a larger part of the Highlands and Islands' economy than for the Scottish economy as a whole. Just as important is the type of tourism. Those attracted to the Highlands and Islands are drawn by the scenery, history and culture, as well as specialist activities from golf to mountain biking, and so tend to be above-average spenders.
These realities further emphasise the importance of conserving the townscapes and landscapes, and ensuring that battlefields, for example, offer visitors an authentic experience, rather than being overlooked by standardised housing estates of the volume housebuilders. The planning system has a key role to play here, but it needs to be backed by ministers able to do more than chant the mantra of 'economic growth' when faced with an appeal by developers.
There is a distinction to be made between the Highlands and Islands as a destination for tourists, and specific attractions within the region. The success of the destination does not necessarily ensure the viability of an attraction. Tourism in the region remains more seasonal than it has become in cities, and consequently some historic environment attractions are not open for 12 months of the year. Meanwhile success can bring its own problems of congestion and car parking space.
---
This article originally appeared as 'Taking the breath away' in IHBC's Context 158 (Page 18), published in March 2019. It was written by Cliff Hague, a town planning practitioner, emeritus professor of planning and spatial development at Heriot-Watt University, Edinburgh, and chair of the Cockburn Association, which is Edinburgh's Civic Trust.
--Institute of Historic Building Conservation
IHBC NewsBlog
Ireland's Our Rural Future: support for LA purchase of vacant and derelict buildings for community use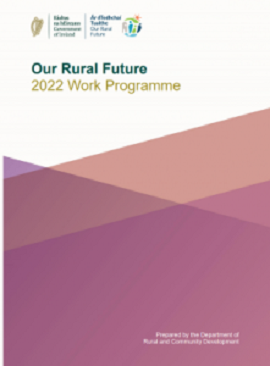 Ireland's Minister for Rural and Community Development, Heather Humphreys, announced a new funding stream to support Local Authorities (LAs) to purchase vacant buildings that could be converted and developed for community use.
---
BBC: Eleven Historic English pubs recognised for their interiors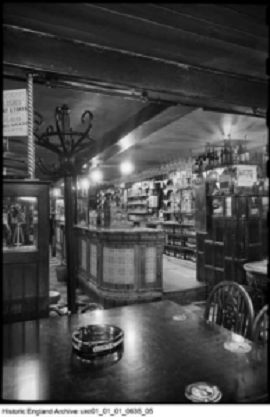 Eleven pubs across England have been recognised for their historic or unusual interiors, as they have been listed, upgraded or relisted.
---
HEF's Heritage Sector Resilience Plan launched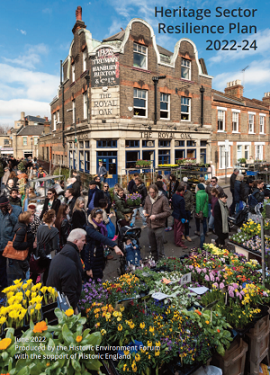 The Heritage Sector Resilience Plan, developed by the Historic Environment Forum (HEF) with the support of Historic England, has been launched.
---
Common Commitment to all Ireland's heritage – North South Agreement on Vernacular Heritage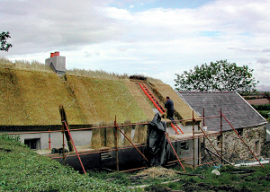 An 'All-Island' commitment to Ireland's vernacular heritage has been established with the signing of the North South Agreement on Vernacular Heritage, supporting traditional buildings etc.
---
Bristol Harbourside landmark Canons House gets GII listing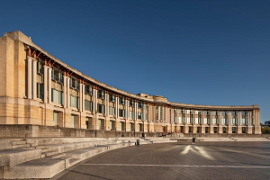 Canons House, a landmark building on Bristol Harbourside, has been awarded Grade II (GII) listed status having been built as a regional headquarters for Lloyds Bank between 1988 and 1991 (Arup)
---
BRE/BEIS project to modernise home energy rating scheme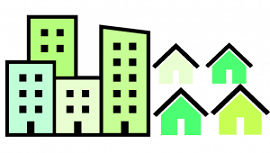 The Building Research Establishment (BRE) has announced a new project with the Department for Business, Energy and Industrial Strategy (BEIS) to improve and modernise the home energy rating scheme used to measure the energy and environmental performance of UK homes.
---
Interdisciplinary IHBC accreditation recognised by CSCS for PQP Cards

Sector lead the Construction Skills Certification Scheme (CSCS) has recognised the IHBC's professional accreditation and support (CPD etc.) in awarding its PQP (Professionally Qualified Person) cards.
---
Unearthing the history of Gloucester's 'the Fleece' Hotel starts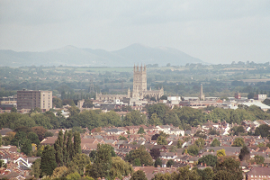 Work to repair a fire-hit medieval hotel in Gloucester is underway as crews have started work to strip back some of the modern trappings and reveal the historic framework.
---
European Heritage Heads Forum statement on Ukraine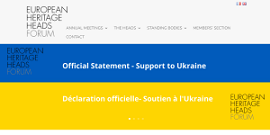 The Secretariat to the European Heritage Heads Forum has has coordinated its declaration of solidarity and support for Ukraine's cultural heritage institutions.
---
Welcome to #IHBC25 – 25 years since we turned professional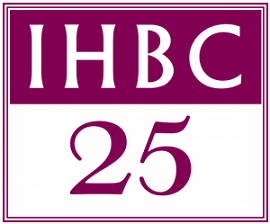 2022 will see the IHBC mark a quarter of a century since our incorporation as a professional body supporting and accrediting built and historic environment conservation specialists. We're kick-starting it by inviting your ideas on how to mark this special year!