Conservation in the Highlands and Islands
Port Ellen on the island of Islay was founded in 1821 (Photo: Fiona Newton).
The Highlands and Islands of Scotland form the largest, most sparsely populated and distinctive region in the British Isles. As a region it has as much in common with Scandinavia, Iceland and Canada as with the Lowlands of Scotland, not just in its landscape but also in its society and culture.
The Highlands is traditionally defined as the land north of the Highland Boundary Fault, which runs diagonally from the Irish Sea, passing just north of Glasgow to reach the North Sea at Stonehaven in Aberdeenshire. Off these coasts lie around 700 islands, including the archipelagos of the Inner and Outer Hebrides, Orkney and Shetland. This area is collectively known as the Highlands and Islands, and makes up over half of Scotland's land area, including some of its most iconic landscapes. Despite its size, this area is home to less than 10 per cent of Scotland's population (just under half a million people). These are concentrated in the city of Inverness, and otherwise in small towns, villages and hamlets scattered right across the region.
While the way of life is broadly similar across the Highlands, there is a great cultural diversity within the population. Historical influences from Ireland and Norway remain very strong in language, religion and identity: for example, while Gaelic is very widely spoken in the Western Isles, dialects in Orkney and Shetland derive instead from Old Norse. The modern Highlands and Islands are very cosmopolitan, with residents drawn from across the UK and indeed the world, attracted by its beauty and quality of life, to some extent swapping places with local young people moving south.
In terms of historic buildings and archaeology, the Highlands and Islands are very richly served, thanks in part to the relatively low development pressure which has left many sites undisturbed. The region's prehistoric monuments include several of the most significant neolithic complexes in the British Isles, such as the Heart of Neolithic Orkney World Heritage Site, and ironage 'brochs' – enigmatic drystone towers unique to the region. The medieval heritage is best known for its photogenic castles (Eilean Donan being perhaps the most famous) but also includes cathedrals, palaces and vernacular buildings. Industrial and military heritage are well represented, as are well-preserved historic landscapes and underwater remains.
It is important to emphasise, however, that it is in many ways a very modern region, which has responded repeatedly and dramatically to the demands of the global economy. This can be seen in clearance and improvement landscapes from the 19th century, created by the agricultural revolution, to the oil and gas landscapes of the 1970s. Today the Highlands and Islands are at the forefront of renewable energy development, and are increasingly well connected thanks to the internet and air travel.
I made my first travels through the Highlands and Islands while I was still a student in Glasgow, heading out at every opportunity to explore the mountains, valleys and islands at my doorstep. After graduating I was privileged to be able to make the move north, arriving in Orkney in early 2013 as the built heritage advisor to Orkney Islands Council. In my four-and-a-half years there I worked right across heritage management, and also advised Comhairle nan Eilean Siar (Western Isles Council). I came to understand that working in heritage conservation here has notable differences from working in other parts of Britain, and it has its own distinctive challenges and rewards that are often overlooked in a national context.
Much of this difference comes from the landscape itself, through its scale, its climate and the richness of its historic environment. The sheer size of the region, combined with the limited transport infrastructure, is a defining feature of working in the Highlands and Islands. In an archipelago like Orkney, where some islands are served only by a ferry once or twice a day, a quick site visit can easily take a full day or longer. Similarly, in the Highlands you could drive all day along winding single-track roads, tracks and mountain passes, and still have to hike for hours over the heather to reach a site. These distances mean that transporting building materials and sourcing skilled construction workers are much more expensive, inflating project costs significantly. From a professional development point of view, it is much harder to access training, and to meet other conservation professionals, as this usually involves at least one flight or several days' drive if video-conferencing facilities are not available.
The weather in the Highlands and Islands is notoriously unpredictable, and much wetter and windier than the rest of the country. One major difficulty this creates, particularly in winter, is disruption to travel, as snow or high winds regularly close roads and stop ferries and flights from operating. This compounds the already significant challenges of getting to site visits and meetings or (perhaps more important) getting back from them. Needless to say, investing in appropriate gear is essential: alongside my waterproof jacket and trousers I found it useful to invest in a waterproof tablet case for taking notes in stormy weather.
Perhaps the most significant problem for building conservation, however, is the rate at which buildings deteriorate in this environment: maintenance of traditional buildings is a major issue, often requiring material specifications right at the limit of what is commercially available. This climate means that dealing with buildings at risk has added urgency, as vacant buildings can very quickly develop major structural faults (typically caused by water ingress).
While it is a challenging physical environment to operate in, the Highlands and Islands are rich with heritage. The low population density ensures that relatively little has been lost to development over the ages, resulting in landscapes where historic sites from the neolithic to the mid-20th century coexist side by side. These sites are diverse in character, including not only vernacular crofthouses and medieval fortresses but also more recent industrial, military and maritime remains. The time-depth and complexity of some of these sites is especially noteworthy: west of Kirkwall in Orkney there is a working farm where the oldest structure is around 2,000 years old; at Dounreay in Caithness the post-war nuclear research facility is built around a 16th-century castle. A detailed understanding of local histories and vernacular building styles is essential here, as historically isolated communities each developed distinctive building techniques and continue to exist in very different socio-economic and cultural contexts.
Alongside this are the global connections that coastal communities in the Highlands and Islands have enjoyed for millennia. The region's strategic location between North America, Scandinavia and Europe has resulted in strong cultural links to Ireland, Norway, Canada and elsewhere. Understanding and working with these local and international connections in the context of building conservation makes for some really fascinating and distinctive projects. Some of the most memorable sites I worked on include the cathedral-like, second-world-war underground fuel storage complex on Hoy, Orkney, and the centuries-old lighthouse at Eilean Glas, on Scalpay in the Western Isles.
The Highlands and Islands are of course much more than an empty landscape, and it is their social context which is in many ways their most interesting aspect. Heritage, both natural and cultural, has a high priority in the community here, and almost every town, village and hamlet has a wide range of clubs and societies which celebrate their wildlife, landscape, intangible heritage and historic environment. Given the isolation, climate and limited job prospects across much of the region, this heritage is generally one of the main reasons for people to decide to live there, and it helps to define the various communities living in the large open landscapes. This means that, in general, the work you do as a historic environment professional is respected and valued, and people are usually very happy to help you with research.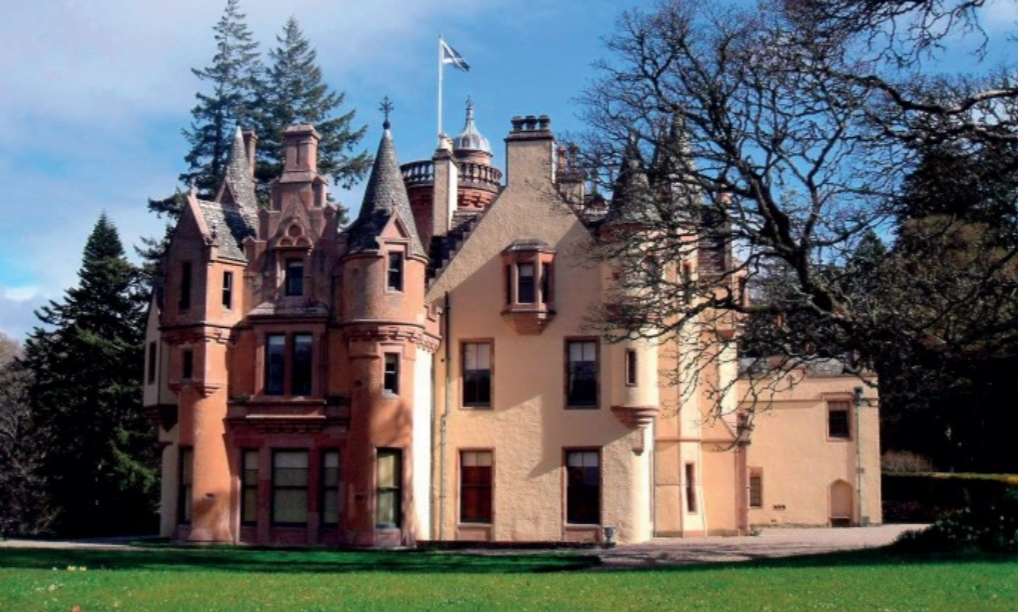 Aldourie Castle, on the shore of Loch Ness near Inverness, dating from the 17th century, was remodelled in the 1860s by the architects Mackenzie and Matthews and extended in 1902–4 by Sir Robert Lorimer (Photo: Dave Conner, Wikimedia).
Some of the most rewarding moments in my time in Orkney came from my work with community groups, and they would often revive me at the end of a long day with a cheery cup of tea and a blether. Heritage is also a high priority for economic development and regeneration. This is partly due to its links to tourism, and partly because there is not the same range of development opportunities as in urban areas. The role of the Heritage Lottery Fund and other institutional funders here can not be underestimated: for example, the support of the Stromness and Kirkwall Townscape Heritage Initiatives was instrumental in funding a training programme for local builders at Orkney College, which has greatly reduced the cost and difficulty of restoring traditional buildings in the long term.
The Highlands and Islands are not generally a wealthy region, and difficulties in obtaining finance loom large in the practice of building conservation. Poverty is a major problem in many communities, due to the lack of well-paid employment, and the high costs of transport and heating. Advising on building maintenance took me to many poorly-insulated and leaking homes in Orkney; this was at times a sobering experience. As with the rest of the UK, finding public funding for heritage is increasingly difficult. It can be a challenge to successfully defend historic environment interests in planning decisions where job creation is promised, however sympathetic the other parties are.
On a personal level, working in the Highlands and Islands can be a great opportunity for personal development as a historic environment professional. The fact that most people working in the sector operate individually, geographically isolated from each other, is undoubtedly a challenge, but it is also an opportunity to gain very broad experience. For example, as a fresh graduate I would almost certainly have never been given the opportunity to work largely unsupervised with such a broad remit had I worked in Glasgow or Edinburgh. Not only are there many types of historic site you can find yourself working with, ranging from military remains and shipwrecks to industrial heritage and prehistoric remains, but it is easier to connect to different related agendas and organisations, such as those within the historic environment, like archaeology, or those beyond it, such as tourism, housing and harbour management. For me it was an invaluable experience in developing my interests as a professional and gaining the confidence to push myself further in my career.
The Highlands and Islands are without a doubt one of Britain's most vivid landscapes. It is often challenging to work there as a historic buildings professional, but always rewarding, and if you ever get the chance to make the move I would strongly recommend taking it: it may not be for the faint-hearted, but it really is a front line of conservation in which you can be fully immersed, charmed and inspired.
---
This article originally appeared as 'Immersed, charmed and inspired on conservation's front line' in IHBC's Context 158 (Page 15), published in March 2019. It was written by Tom Hunter, the historic environment officer at Orkney Islands Council from 2013–17, now completing his architectural training at Eindhoven University of Technology.
--Institute of Historic Building Conservation
IHBC NewsBlog
BRE/BEIS project to modernise home energy rating scheme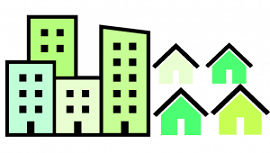 The Building Research Establishment (BRE) has announced a new project with the Department for Business, Energy and Industrial Strategy (BEIS) to improve and modernise the home energy rating scheme used to measure the energy and environmental performance of UK homes.
---
Interdisciplinary IHBC accreditation recognised by CSCS for PQP Cards

Sector lead the Construction Skills Certification Scheme (CSCS) has recognised the IHBC's professional accreditation and support (CPD etc.) in awarding its PQP (Professionally Qualified Person) cards.
---
IHBC Heritage Marketplace provides learning-led virtual engagement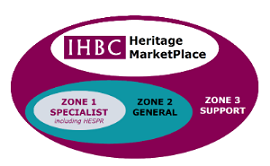 The IHBC's 2022 Aberdeen School Heritage MarketPlace (4.30-7.30PM, 15 June) is designed to extend the scope of a traditional IHBC School exhibition floor.
---
Unearthing the history of Gloucester's 'the Fleece' Hotel starts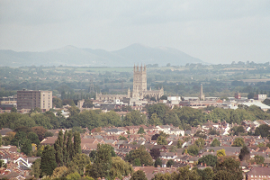 Work to repair a fire-hit medieval hotel in Gloucester is underway as crews have started work to strip back some of the modern trappings and reveal the historic framework.
---
Booking Open for IHBC Annual School: Aberdeen, 16-18 June 2022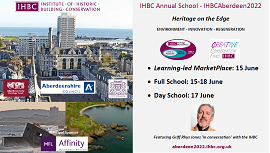 Options for in-person and virtual delegates to explore 'heritage on the edge' across up to 4 days of IHBC engagement & learning.
---
European Heritage Heads Forum statement on Ukraine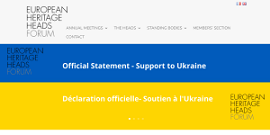 The Secretariat to the European Heritage Heads Forum has has coordinated its declaration of solidarity and support for Ukraine's cultural heritage institutions.
---
Welcome to #IHBC25 – 25 years since we turned professional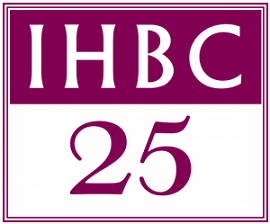 2022 will see the IHBC mark a quarter of a century since our incorporation as a professional body supporting and accrediting built and historic environment conservation specialists. We're kick-starting it by inviting your ideas on how to mark this special year!
---
IHBC launches new Guidance Note on 'Design sources for historic building conservation'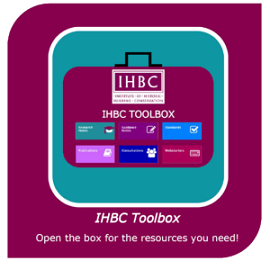 The IHBC's latest Guidance Note adds to the institute's open-access, online practitioner's Toolbox.
---
England's communities empowered to shape design of neighbourhoods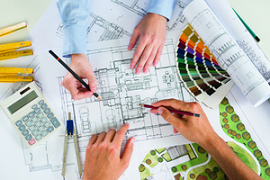 Twenty-five areas in England from Bournemouth to Carlisle have been awarded a share of £3 million to help them set their own standards for design locally. "move from a vicious circle of generic development to a virtuous circle of regenerative development".
---
IHBC at COP26 - Conserving our Places Conserves our Planet - Podcast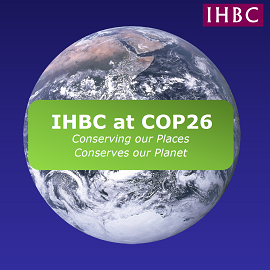 The IHBC seeks to raise awareness and understanding of how building conservation philosophy and practice contributes towards meeting the challenge of climate change.