Traditional building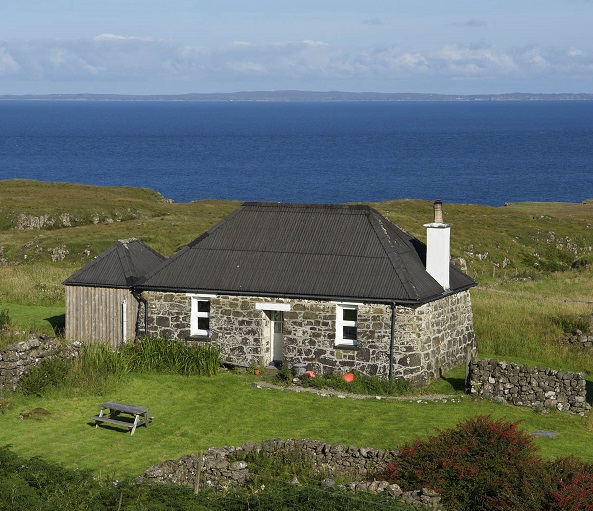 In its widest sense, the term 'traditional' refers simply to things that are traditions, that is, they have been handed down from generation to generation. However, it may also be used to refer to things which are not 'modern'.
'Traditional building' is a similarly loose term, but such buildings are usually accepted as being those that date back to before the beginning of the 20th century when new materials and building techniques started to appear, particularly advances in concrete and brickwork.
For a detailed list of styles that pre-dated the 20th century, see: Architectural styles.
Developments at the beginning of the 20th century built upon innovations that had already appeared a few decades earlier. Prefabricated homes by mail order were available in kit form in the US in 1908, while the world's first prefabricated, pre-cast panelled apartment block appeared in Liverpool around this time
It was also around this time that Le Corbusier designed his Dom-ino House (1914) – as a simple reinforced concrete housing prototype to address the housing shortages resulting from the Great War. A reinforced concrete building, even one built in the 1920s is regarded by historians as 'modern' and a pioneer of the Modern period in architecture.
The first brickwork cavity walls also appeared around this time as an alternative to solid brickwork. The technique evolved in the latter years of the 19th century and by the early 1900s had become common in northern and western Britain.
For more information see: Modern building.
However, the term 'traditional building' can also be used to define buildings according to different classifications: a building may be traditional on account of its age, typology, construction technique or the material from which it is made.
Style, for example, can sometimes dictate the classification of a building rather than the year it was built: a house designed in 2015 in a mock-Tudor style would be regarded by most people – especially estate agents – as 'traditional' even though it will most likely have cavity walls, a concrete-plank ground floor, modern kitchen and bathroom, modern lighting, air conditioning, etc. In this case, age is not the arbiter, it is style.
NB Energy Efficiency and Historic Buildings, Application of Part L of the Building Regulations to Historic and Traditionally Constructed Buildings, published by Historic England in 2017, suggests that: 'For the purposes of the interpretation of the energy efficiency requirements of the Regulations, Approved Documents L1B and L2B, and this series of documents, 'traditional buildings' are defined in Paragraph 3.8 of both Approved Documents L1B and L2B as "buildings of traditional construction with permeable fabric that both absorbs and readily allows the evaporation of moisture". This quality is often colloquially referred to as 'breathability'.'
IHBC NewsBlog
Mapping tool for unused construction materials launched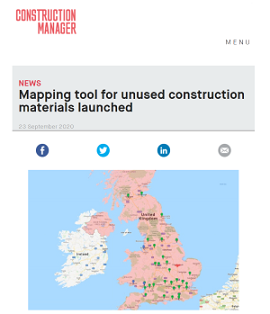 A mapping tool that provides contractors and their suppliers with a central database of local Materials Exchange Platform (MEP) projects to help cut waste by finding a home for unused materials has been launched.
---
'Unusual' WW2 sites listed and upgraded to mark 80th anniversary of Battle of Britain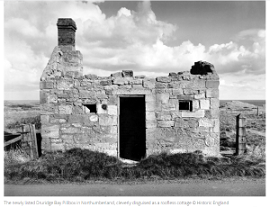 An air raid shelter, a pillbox cleverly disguised as a roofless cottage, a rare Chain Home radar defence tower, and a war memorial have been granted protection.
---
Derby City Council plans to knock down the 43-year old Assembly Rooms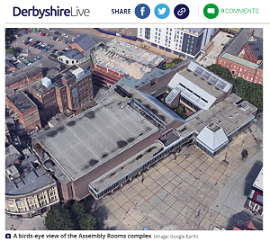 A planning application has been submitted by Derby City Council to knock down the Assembly Rooms – which has played host to the likes of Elton John, Iron Maiden, Take That, etc.
---
RIBA launches new contracts for the provision of conservation architectural services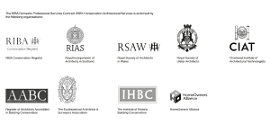 Specifically tailored for conservation projects, the Royal Institute of British Architects (RIBA) has launched two brand new professional services contracts.
---
Liverpool Mayor blocks £5m zip wire plan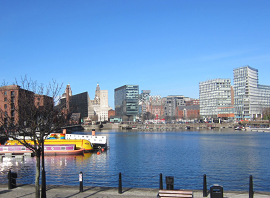 Liverpool Mayor Joe Anderson has made a dramatic intervention into the zip wire row which has divided people, politicians and businesses in the city.
---
Big Ben's roof is revealed as conservation work continues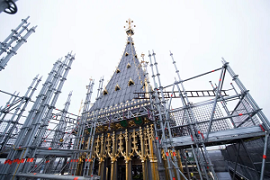 The roof of the Elizabeth Tower (also known as Big Ben) is slowly becoming visible again from 28 September 2020, as part of the scaffolding is removed.
---
Discover webinars, lectures, training, and other events via IHBC's CPD Circular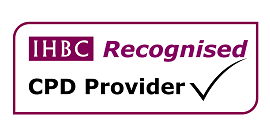 The IHBC lists quality providers of education and learning in the historic built environment, and emails a monthly recap of their upcoming events.
---
Denmark's 300-year-old homes of the future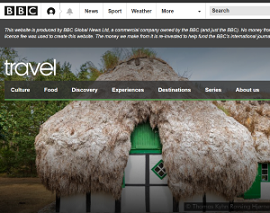 On Læsø, houses are thatched with thick, heavy bundles of silvery seaweed that have the potential to be a contemporary building material around the world.
---
Upcoming Heritage Open Days to feature in-person and online events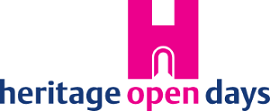 For the first time in its history, England's largest festival of heritage and culture will feature online events as well as in-person activities. Heritage Open Days (HODs) returns in September, thanks to support from players of People's Postcode Lottery.
---
RSA report 'Heritage for inclusive growth' published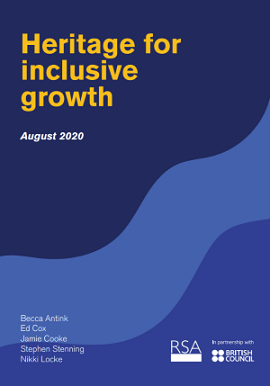 The Royal Society for the encouragement of Arts, Manufactures and Commerce (RSA) shows the scale of the 'missed opportunity' if we continue to separate heritage policymaking and economic policymaking.
---