Traditional building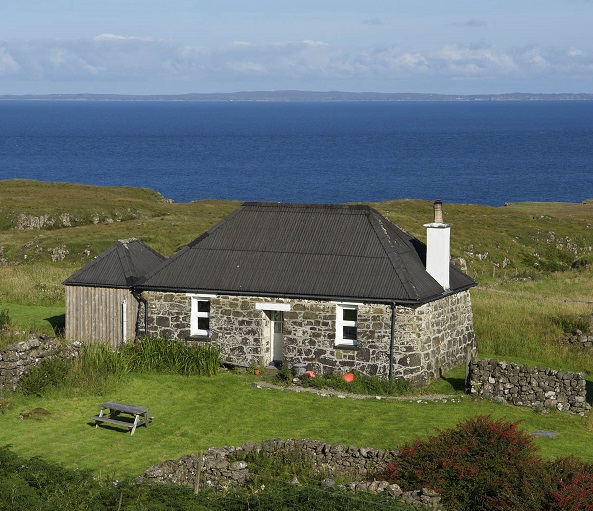 In its widest sense, the term 'traditional' refers simply to things that are traditions, that is, they have been handed down from generation to generation. However, it may also be used to refer to things which are not 'modern'.
'Traditional building' is a similarly loose term, but such buildings are usually accepted as being those that date back to before the beginning of the 20th century when new materials and building techniques started to appear, particularly advances in concrete and brickwork.
For a detailed list of styles that pre-dated the 20th century, see: Architectural styles.
Developments at the beginning of the 20th century built upon innovations that had already appeared a few decades earlier. Prefabricated homes by mail order were available in kit form in the US in 1908, while the world's first prefabricated, pre-cast panelled apartment block appeared in Liverpool around this time
It was also around this time that Le Corbusier designed his Dom-ino House (1914) – as a simple reinforced concrete housing prototype to address the housing shortages resulting from the Great War. A reinforced concrete building, even one built in the 1920s is regarded by historians as 'modern' and a pioneer of the Modern period in architecture.
The first brickwork cavity walls also appeared around this time as an alternative to solid brickwork. The technique evolved in the latter years of the 19th century and by the early 1900s had become common in northern and western Britain.
For more information see: Modern building.
However, the term 'traditional building' can also be used to define buildings according to different classifications: a building may be traditional on account of its age, typology, construction technique or the material from which it is made.
Style, for example, can sometimes dictate the classification of a building rather than the year it was built: a house designed in 2015 in a mock-Tudor style would be regarded by most people – especially estate agents – as 'traditional' even though it will most likely have cavity walls, a concrete-plank ground floor, modern kitchen and bathroom, modern lighting, air conditioning, etc. In this case, age is not the arbiter, it is style.
NB Energy Efficiency and Historic Buildings, Application of Part L of the Building Regulations to Historic and Traditionally Constructed Buildings, published by Historic England in 2017, suggests that: 'For the purposes of the interpretation of the energy efficiency requirements of the Regulations, Approved Documents L1B and L2B, and this series of documents, 'traditional buildings' are defined in Paragraph 3.8 of both Approved Documents L1B and L2B as "buildings of traditional construction with permeable fabric that both absorbs and readily allows the evaporation of moisture". This quality is often colloquially referred to as 'breathability'.'
The Scottish Building Standards, Part I. Technical Handbook – Domestic, Appendix A Defined Terms, defines a traditional building as: '…a building or part of a building of a type constructed before or around 1919:
Assessing risks in insulation retrofits using hygrothermal software tools, Heat and moisture transport in internally insulated stone walls, by Joseph Little, Calina Ferraro and Beñat Arregi, published by Historic Environment Scotland in 2015, defines traditional buildings as: 'Buildings constructed with natural materials that tend to be moisture managing and are often vapour permeable, hygroscopic and capillary open. Examples of traditional building materials include clay bricks, stones, timber and lime plasters and mortars. Construction methods tend to focus on managing moisture and throw off rain rather than blocking and sealing.'
IHBC NewsBlog
HEF's Heritage Sector Resilience Plan launched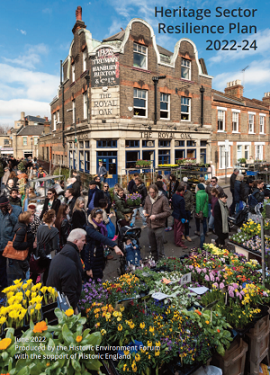 The Heritage Sector Resilience Plan, developed by the Historic Environment Forum (HEF) with the support of Historic England, has been launched.
---
Common Commitment to all Ireland's heritage – North South Agreement on Vernacular Heritage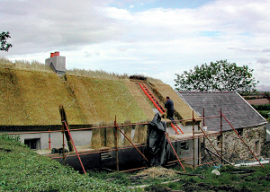 An 'All-Island' commitment to Ireland's vernacular heritage has been established with the signing of the North South Agreement on Vernacular Heritage, supporting traditional buildings etc.
---
Bristol Harbourside landmark Canons House gets GII listing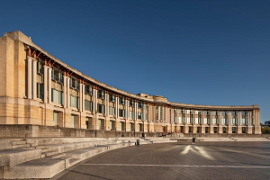 Canons House, a landmark building on Bristol Harbourside, has been awarded Grade II (GII) listed status having been built as a regional headquarters for Lloyds Bank between 1988 and 1991 (Arup)
---
BRE/BEIS project to modernise home energy rating scheme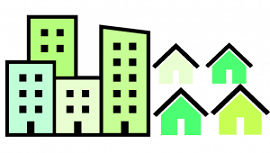 The Building Research Establishment (BRE) has announced a new project with the Department for Business, Energy and Industrial Strategy (BEIS) to improve and modernise the home energy rating scheme used to measure the energy and environmental performance of UK homes.
---
Interdisciplinary IHBC accreditation recognised by CSCS for PQP Cards

Sector lead the Construction Skills Certification Scheme (CSCS) has recognised the IHBC's professional accreditation and support (CPD etc.) in awarding its PQP (Professionally Qualified Person) cards.
---
IHBC Heritage Marketplace provides learning-led virtual engagement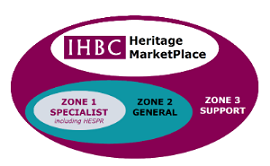 The IHBC's 2022 Aberdeen School Heritage MarketPlace (4.30-7.30PM, 15 June) is designed to extend the scope of a traditional IHBC School exhibition floor.
---
Unearthing the history of Gloucester's 'the Fleece' Hotel starts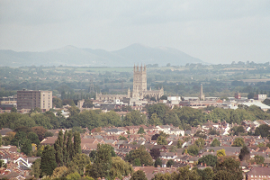 Work to repair a fire-hit medieval hotel in Gloucester is underway as crews have started work to strip back some of the modern trappings and reveal the historic framework.
---
Booking Open for IHBC Annual School: Aberdeen, 16-18 June 2022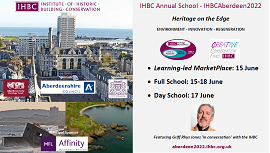 Options for in-person and virtual delegates to explore 'heritage on the edge' across up to 4 days of IHBC engagement & learning.
---
European Heritage Heads Forum statement on Ukraine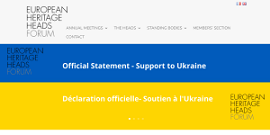 The Secretariat to the European Heritage Heads Forum has has coordinated its declaration of solidarity and support for Ukraine's cultural heritage institutions.
---
Welcome to #IHBC25 – 25 years since we turned professional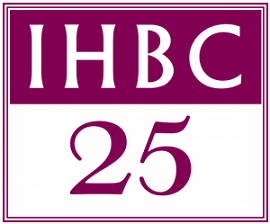 2022 will see the IHBC mark a quarter of a century since our incorporation as a professional body supporting and accrediting built and historic environment conservation specialists. We're kick-starting it by inviting your ideas on how to mark this special year!