English architectural stylistic periods
The periods listed below are representative of the prominence of very broad architectural styles in England. There exact periods are disputed, even where they roughly correlate with the reign of specific monarchs. There is overlap between some periods, and some styles may be considered sub-sets of others:
1901 – present, Modern.
1901 – 1910 (or up to 1918), Edwardian.
1837 – 1901 (or up to 1910), Victorian.
1811 – 1820, Regency.
1714 – 1837, Georgian.
1715 – 1770, Palladian
1702 – 1714, Queen Anne / English Baroque.
1603 – 1714, Stuart.
1603 – 1625, Jacobean.
1550 – 1625, Elizabethan.
1485 – 1603, Tudor.
1066 – 1485, Medieval.
410 – 1066, Anglo Saxon.
pre 410, Roman.
See also Architectural styles for a description of global architectural styles through history.
Featured articles and news
IHBC welcomes launch of CIOB's construction Academy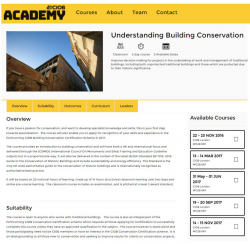 The IHBC has welcomed the launch of a new training academy aimed at enhancing excellence and boosting productivity and notably including a conservation remit.

---
IHBC update - voluntary Chair sought for Canal and River Trust Heritage Advisory Group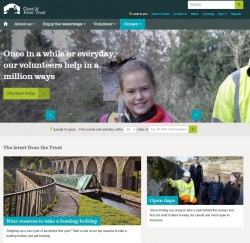 The IHBC has been advised that Sir Neil Cossons, the present Chair will be retiring this year and the Trust is seeking a new voluntary Chair to lead the group.

---
Context CPD boost: Ruchill Hospital water tower restoration challenge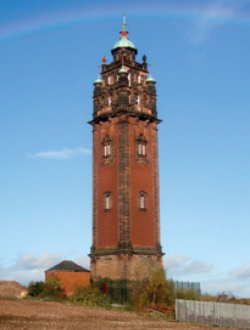 Ian Andrew outlines the challenge to structural engineers in stabilising and repairing the severely decayed, Category A listed, tower in Glasgow.

---
The Architectural Heritage Fund publishes Annual Report
The report highlights grants of £375k for UK projects and progress on its projects and reform programme, which aims to reduce costs and strengthen its governance.
---
WSP Parsons Brinckerhoff appointed to Parliament's Northern Estate Programme
The consultancy will be working on the refurbishment and development of a number of significant historic buildings at the House of Commons.
---
Heritage Opinion - cities pay the price of austerity by selling their heritage
Across the country, architectural gems are being bought by developers to help cash-strapped local authorities, according to the Guardian.
---
National BIM Survey 2017 opens
The seventh annual BIM survey is now open to comments on the introduction of the Government's 2016 BIM mandate.