Building Construction in Britain from 600AD to 1890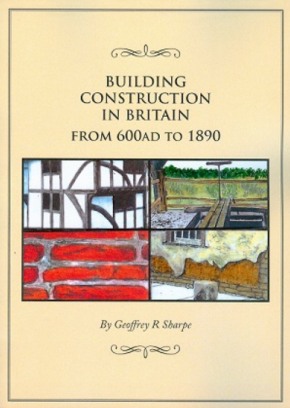 Building Construction in Britain from 600AD to 1890, Geoffrey R Sharpe, 2018, 364 pages, 223 black and white and colour illustrations, softback.
---
As the author of several books on traditional building construction, including churches and rural building types, Geoffrey R Sharpe provides an overview of craft traditions and their development over 1,300 years in this new handbook. A chartered surveyor and engineer, he has wide experience of caring for historic buildings, and puts his knowledge to good effect. The book includes chapters on building methods; building in stone; timber construction; brick and unbaked earth; and heating, plumbing and other services. Specialist tools and equipment are described in detail, while the often arcane language used for different types of mallets, chisels, timber joints, and so on is helpfully explained. His accounts of medieval building technology and craftsmanship in particular are clear and concise, and both text and images (the latter mostly drawings by the author), are useful reference sources. One niggle that this reader had is the separation of text and images into separate blocks, which means constant thumbing back and forth through the pages to fully understand the author's points.
---
This article originally appeared in IHBC's Context 164 (Page 54), published by The Institute of Historic Building Conservation in March 2020. It was written by Context's reviews editor, Peter de Figueiredo.
--Institute of Historic Building Conservation
IHBC NewsBlog
2021 Building Conservation Directory published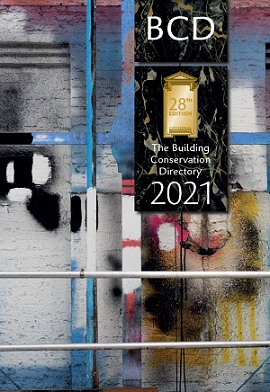 The 2021 edition of the Building Conservation Directory, also available online, has been published. Find skilled trades specialising in work to historic and traditional buildings.
---
BT dials up 'Adopt a Kiosk' scheme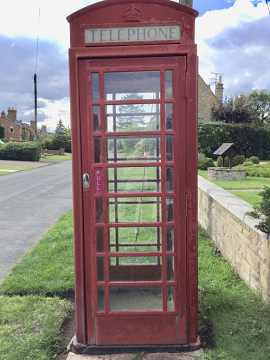 BT has revealed that almost 4,000 of its iconic red phone boxes across the UK are available for local communities to adopt for just £1.
---
Watch IHBC's webinar on 'Retrofit of Traditional Buildings'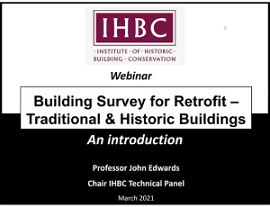 On 26 March the IHBC, led by Prof. John Edwards, hosted a free one-hour CPD webinar 'Introduction to Building Survey for Retrofit' for sector professionals.
---
Has the world left Europe behind?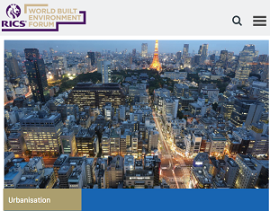 Greg Clark, writing an opinion piece for RICS, explores how good governance in cities pays dividends.
---
AHF on 'Transforming Places through Heritage'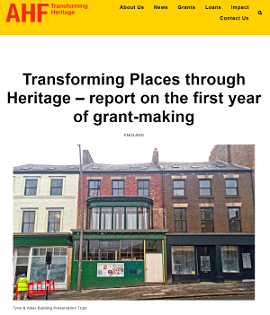 The Architectural Heritage Fund has issued a report on the first year of its 'Transforming Places Through Heritage' grants programme, funded by DCMS.
---
'Star Cities', Marvels of Renaissance Engineering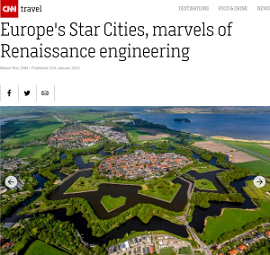 Europe's star cities are scattered all over Europe but their perfect geometrical beauty can only be fully admired when seen from above.
---
COTAC Releases Insight 1 series – The Need to Appreciate the Built Heritage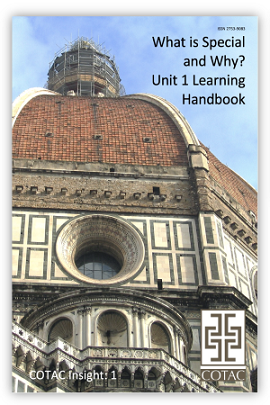 The freely available Insight 1 series targets a wide range of cohorts who wish to gain an appreciation of practical heritage conservation.
---
Palace of Westminster 'deteriorating faster than it can be fixed'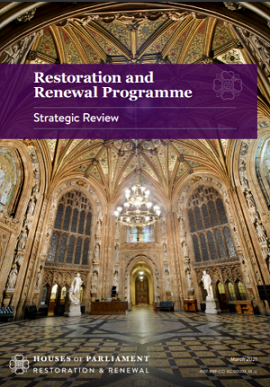 The restoration and renewal of the Palace of Westminster is of 'paramount importance' according to the recent strategic review.
---
Find Webinars and other Events pertaining to Heritage Conservation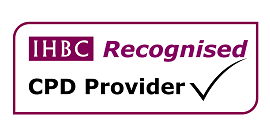 The IHBC's monthly CPD Circular showcases upcoming Events, Awards, Placements, Bursaries & Scholarships, Calls for Papers and more from across the UK and beyond.
---
139-Year-Old Victorian house moves through San Francisco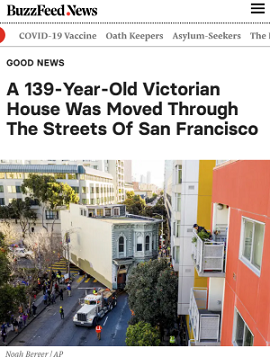 The move of a 139 year old Victorian House through the streets of San Francisco drew an excited crowd of onlookers who came out to watch a truck slowly and carefully pull the historic house through the streets.