IHBC NewsBlog
IHBC Annual School 18 June 2021: Over 25 MarketPlace Stalls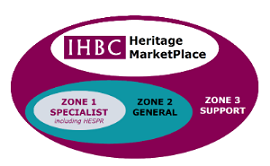 IHBC's Virtual Annual School 2021 MarketPlace stalls provide access to over 25 of the sector's most influential organisations. Book now to join!
---
IHBC Annual School: Historic Places - People Places: 18 June 2021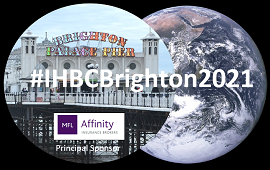 IHBC's 2021 virtual conference examines how we can best change and sustain places for the benefit of people, led by expert practitioners boasting international, national and local profiles and experiences.
---
Europe's top heritage awards honour 24 exemplary achievements from 18 countries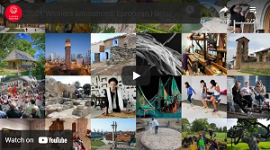 The 2021 winners of the European Heritage Awards / Europa Nostra Awards have been announced.
---
10 Local Councils in England to test the use of digital tools in planning process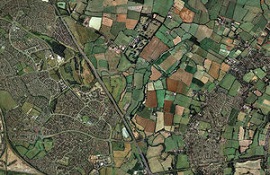 England's Housing Minister has announced a £1.1 million fund to test the use of digital tools and data standards across 10 local areas.
---
LABC launches new home improvement website: Front Door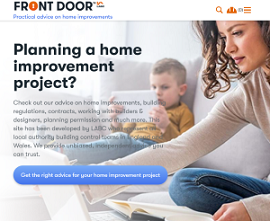 Created by the Local Authority Building Control (LABC), Front Door provides practical guidance on home improvements and renovations as well as technical advice on obtaining building control and planning approvals.
---
Oriel College decision on 'Rhodes' and Related Issues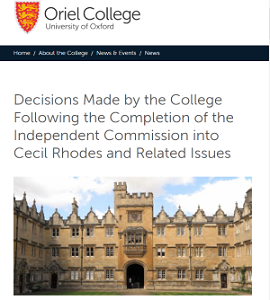 The Independent Commission established by the Governing Body of Oriel College on the memorials and legacy of Cecil Rhodes has reported.
---
Platt's Eyot fire: River Thames GII Boatyards Destroyed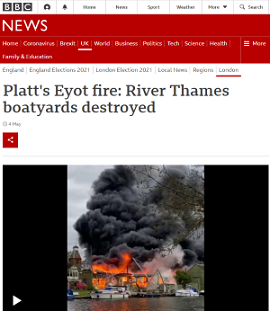 A huge blaze has destroyed two Grade-II listed boatyards on a River Thames island.
---
St Albans Cathedral restoration features a figure wearing a face-mask!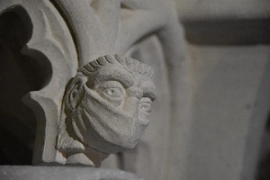 The medieval shrine of St Amphibalus has been restored to its former glory, now with 'a modern addition of a face wearing a face-mask to commemorate the shrine's restoration project' in the pandemic!
---
Ulster Canal to be Restored and Reopened in Border Region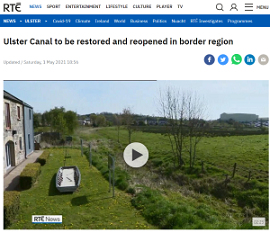 A section of the Ulster Canal, a disused canal in the border region of Monaghan and Fermanagh, will be restored and reopened as a public amenity more than 90 years after it was abandoned.
---
Remains of 'high-status' Roman villa and bath-house found in Scarborough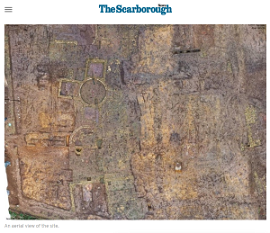 One of the most stunning Roman finds ever unearthed in Britain has been discovered on the site of a new housing development in a village near Scarborough.
Featured articles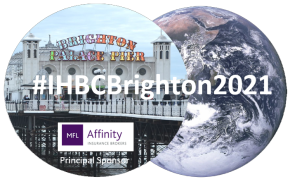 Gregor Harvie hosts 4 webinars at the IHBC marketplace on Friday.
---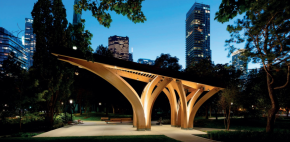 The revival of the public sphere in Toronto.
---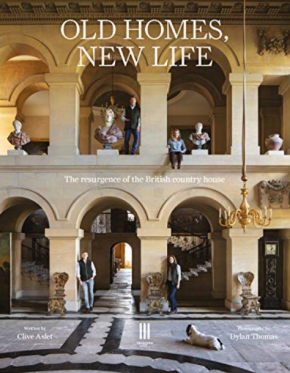 The resurgence of the British country house. Book review.
---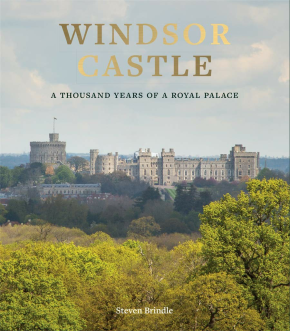 A thousand years of a royal palace. Book review.
---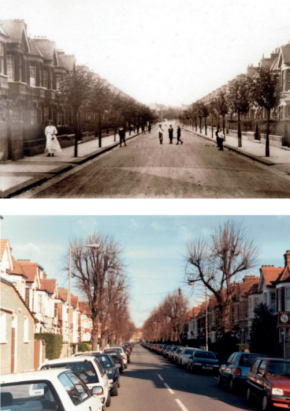 The history of road dimensions.
---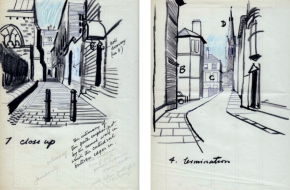 Analytical sketches were at the heart of Leicester's planning in the 1960s.
---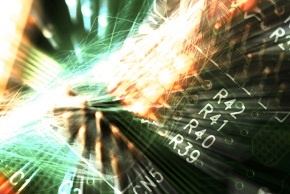 The influence of digital technologies on conservation.
---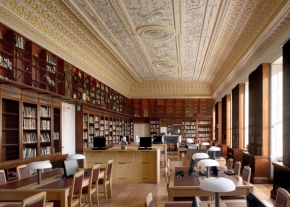 One of England's grandest country houses.
---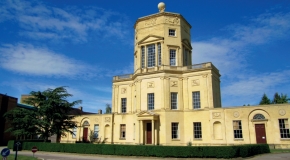 A varied portfolio of internationally recognised buildings.
---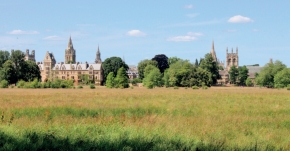 Threatened by housing and expanding universities.
---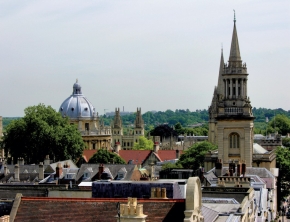 Can the dreaming spires accept new additions?
---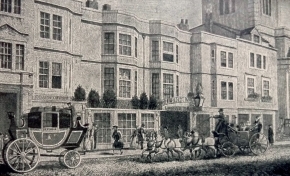 Reorganising ancient bathrooms and medieval wayfinding.
---
Conserving the Hilda Besse Building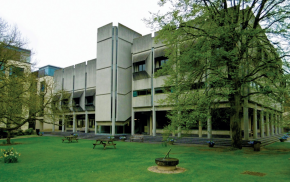 Improving facilities, accessibility and overall appearance.
---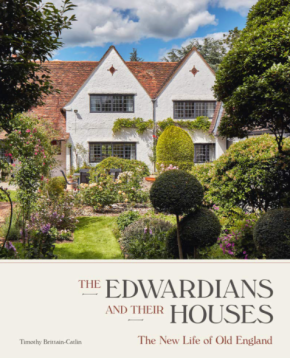 The Edwardians and their houses.
---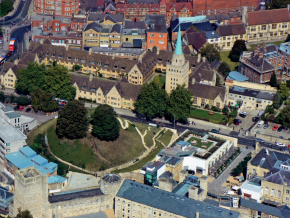 Cut off from civilian life for over 900 years.
---
About IHBC
The Institute of Historic Building Conservation (IHBC) is the professional body for building conservation practitioners and historic environment experts.
With services and practice standards focussed on professionalism and continuing professional development (CPD) the IHBC provides resources for members as well as the wider public:
---

helps you find a knowledgeable professional
---

alerts to quality job openings in the sector
---

updates on sector news
---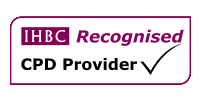 notifies of upcoming training, events, and other sector opportunities
---

find out more about IHBC membership.
---
The IHBC exists to establish, develop, and maintain the highest standards of conservation practice, to support the effective protection and enhancement of the historic environment, and to promote heritage-led regeneration and access to the historic environment for all.
Organised through a network of regional and national branches throughout the UK, IHBC members come from a range of professional disciplines in the public, private, and voluntary sectors, including conservation officers, planners, architects, engineers, regeneration practitioners, academics, and more. Find out more on how to join the IHBC.
---
[edit] About Conservation Wiki
Conservation Wiki is part of the Designing Buildings Wiki platform created to make construction industry knowledge freely available to everyone. Anyone can create articles about subjects they know and find articles about subjects they don't.
Conservation Wiki is operated by the Institute of Historic Building Conservation. It provides a platform for sharing knowledge about the conservation of the built and historic environment, including traditional and modern buildings, conservation areas, historic high streets, and more.
Click here to see a list of all the articles on Conservation Wiki.
---
To find an article, just type your subject into the search box. Conservation articles will appear first in the search results, then related articles form the rest of Designing Buildings Wiki. To create an article, first register, then click 'Create an article'. To add your article to Conservation Wiki, tick the 'Conservation' category at the end of the article before you save it. To add your profile to articles you write, just insert your signature. You can also edit and improve existing articles by clicking 'Edit this article'. If 'Edit this article' does not appear above an article, you may have reached your 5-edits-a-day limit, in which case, just register or log in to continue, or the article may have been protected by its author. If you want to comment on an article, click 'Add a comment' at the end of the article.
---
Where there are articles on Conservation Wiki that are owned and maintained by the IHBC, they are protected from editing and linked to their original source on the IHBC website. Comments on these articles can be emailed to IHBC's Professional Services Officer, Michael Netter, at [email protected]. Other articles on Conservation Wiki do not necessarily reflect IHBC policy or practice.
---
For more information have a look at the Designing Buildings Wiki quick start guide, or go to the Designing Buildings Wiki help page.