IHBC NewsBlog
'Money is not the barrier' - bursary places (mainly for the Day School) are still available for the IHBC's 2018 School in Belfast on 21-23 June, themed on 'Our Shared'.
---
IHBC Jobs etc skills update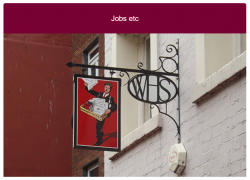 To help understand skills and career profiles in the sector, the IHBC now offers regular reviews of recent opportunities featured on our 'IHBC Jobs etc.'
---
IHBC HESPR top pick from c£250K costed work this week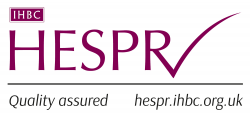 Community-engaged Design Guide developer sought for Welwyn Garden City scheme etc., closing 29/05, £50,000.
---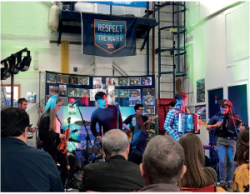 Context 'Isle of Man' issue: 'Understanding the island' – planning review and protection by Catriona Mackie.
---
Built Environment Forum Scotland updates on HES Policy Statement workshop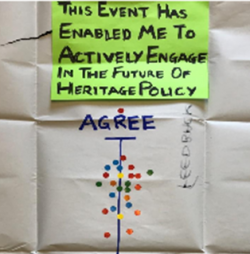 In March BEFS held a lively workshop with stakeholders from across the sector and you can now read about the outcomes of the intensive workshop and the report online.
---
World Heritage UK welcomes change of mood on Liverpool World Heritage Site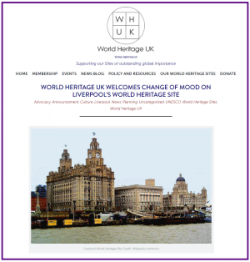 In response to UNESCO's concerns, Liverpool City Council and Peel Holdings have taken 3 positive initiatives to minimise the risk of Liverpool losing World Heritage Status.
---
Understanding planning jargon briefing by SPICe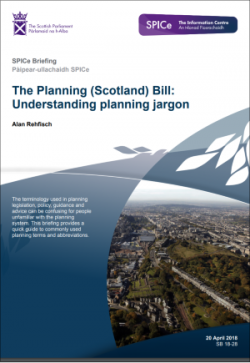 The Scottish Parliament Information Centre provides short definitions of commonly used planning terms and abbreviations, characterised as jargon.
Featured articles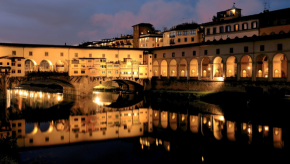 Gustavo Giovannoni's role in integrating modern planning requirements into historic town centres.
---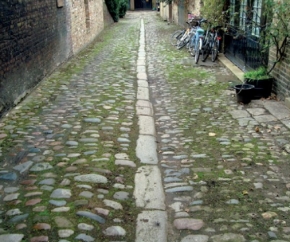 A fascinating glossary of paving terms by IHBC's Rob Cowan.
---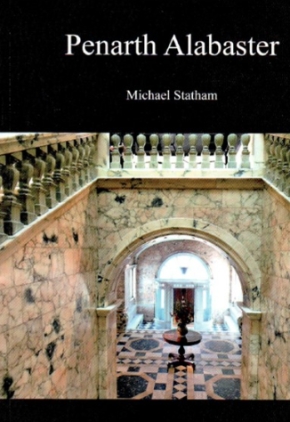 Book review: The least known, but most beautiful of the natural stones mined in Britain.
---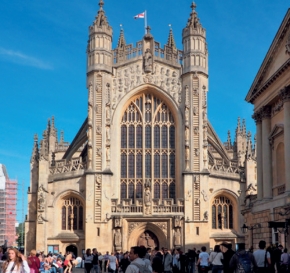 A geothermally-sourced underfloor heating system for one of the most visited churches in England.
---
Iron, glass and wood underfoot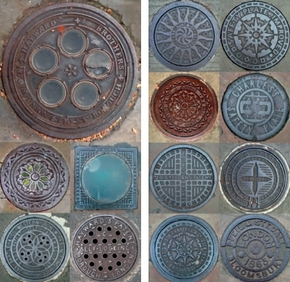 From the decorative to the utilitarian, and from the photographed to the forgotten.
---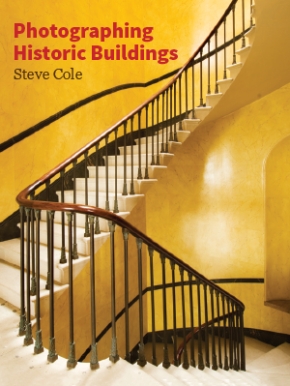 Photographing Historic Buildings, by the former head of photography at English Heritage.
---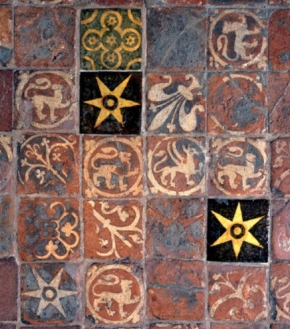 Mosaics, patterned tiles, stone paving and commemorative stones can be found underfoot in our great medieval churches.
---
Heritage, Conservation and Communities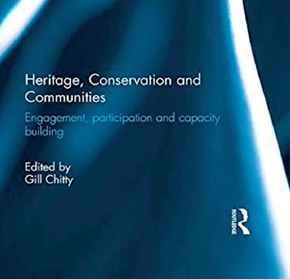 Book review: Approaches to community engagement and case studies from Yorkshire to Japan.
---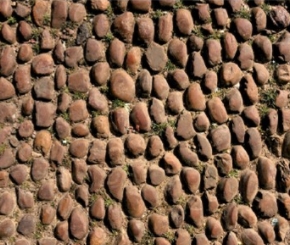 Like vernacular buildings, paving can tell us about local distinctiveness and Britain's complex geology.
---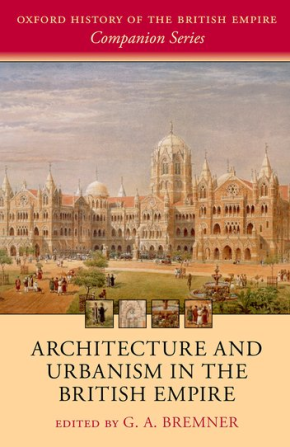 Book review – a series of essays about architecture and urbanism in the British Empire.
---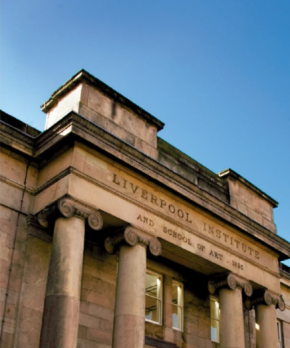 From the humble to the splendid, listing brings beauty and culture to social and economic life.
---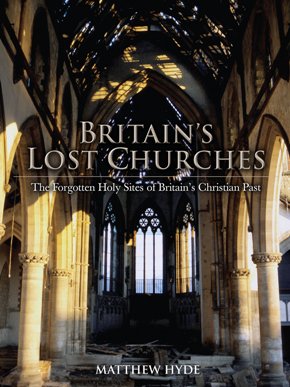 Book review: The forgotten holy sites of Britain's Christian past, by Matthew Hyde.
---
Conservation of transport infrastructure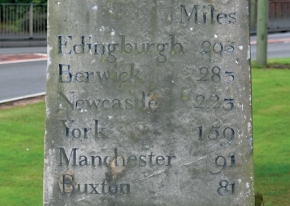 A tapestry of continued use, new use, preservation, dismantlement, dereliction and abandonment.
---
About IHBC
Historic places attract people, activity and investment, giving new life to their communities and helping make places more competitive. They play a central role in regenerating towns, cities and rural areas all around the UK, in particular, helping to repopulate inner-city areas.
The Institute of Historic Building Conservation (IHBC) is the professional body for building conservation practitioners and historic environment experts working in the United Kingdom. It exists to establish, develop and maintain the highest standards of conservation practice, to support the effective protection and enhancement of the historic environment, and to promote heritage-led regeneration and access to the historic environment for all. It has a network of regional and national branches around the UK.
IHBC members come from a range of professional disciplines in the public, private and voluntary sectors, including conservation officers, planners, architects, regeneration practitioners and academics. The work of members varies from overseeing small-scale traditional repairs to managing multi-million pound area regeneration projects.
Using internationally-recognised standards, IHBC assesses and regulates conservation practitioners. It works to provide regular training, continuing professional development (CPD) and education events, as well as lobbying at international, national, regional and local levels.
For more information, see the IHBC's website.
---
IHBC is passionate about making knowledge freely-available. This helps defragment the industry, spread best practice, promote innovation and prevent mistakes.
Conservation Wiki has been created to further this ambition and IHBC is calling on its members, and others to contribute to this valuable and growing resource for the benefit of all.
---
[edit] About Conservation Wiki
---
Conservation Wiki is part of the Designing Buildings Wiki platform created to make construction industry knowledge freely available to everyone. Anyone can create articles about subjects they know and find articles about subjects they don't.
Conservation Wiki is operated by the Institute of Historic Building Conservation. It provides a platform for sharing knowledge about the conservation of the built and historic environment, from the restoration of cathedrals to the management of conservation areas and retrofitting period, traditional and modern properties to improve their performance.
---
Where there are articles on Conservation Wiki that are owned and maintained by the IHBC, they are protected from editing and linked to their original source on the IHBC website. Comments on these articles can be emailed to IHBC's Support Officer Carla Pianese, at [email protected]. Other articles on Conservation Wiki do not necessarily reflect IHBC policy or practice.
Conservation Wiki is a publicly accessible service and the IHBC encourages practitioners to populate it with relevant content as well as to contribute to the development of existing articles. Where appropriate these contributions may be used to inform IHBC policy and practice.
---
Click here to see a list of all the articles on Conservation Wiki.
---
To find an article, just type your subject into the search box. Conservation articles will appear first in the search results, then related articles form the rest of Designing Buildings Wiki.
To create an article, first register, then click 'Create an article'. To add your article to Conservation Wiki, tick the 'Conservation' category at the end of the article before you save it. To add your profile to articles you write, just insert your signature.
You can also edit and improve existing articles by clicking 'Edit this article'. If 'Edit this article' does not appear above an article, you may have reached your 5-edits-a-day limit, in which case, just register or log in to continue, or the article may have been protected by its author.
If you want to comment on an article, click 'Add a comment' at the end of the article, or email Carla Pianese, at [email protected].
---
For more information have a look at the Designing Buildings Wiki quick start guide, or go to the Designing Buildings Wiki help page.
---