IHBC NewsBlog
IHBC Marsh Awards 2018 launched
Nominations for retired IHBC members and New Heritage Learners - Closing end Feb 2018 with prizes that include £500 and a free place at the IHBC's 2018 Annual School.
---
IHBC CPD boost on current affairs - DBW does Brexit compilation
IHBC's Wiki partner Designing Buildings Wiki, the construction sector's knowledge base, offers readers a 'Brexit compilation'.
---
DBW on Wales - featuring Context 149
Coedtrewernau Mill and pigsty in 2009 (Photo: Powys County Council)

DBW has featured Context's 'A pigsty's hidden history', on small vernacular agricultural buildings in Wales, by Cyllene Griffiths, joining DBW's 5000 articles on offer.
---
National Trust seeks Listed Building Consent for window stickers in Peckover House
The National Trust (NT) has applied for Listed Building Consent (LBC) to install window stickers in the reception area of Peckover House, to enhance visitor experience.
---
Landbeach Tithe Barn Trust – sponsor a sheaf campaign for urgent repairs to thatch
The tithe barn in Cambridgeshire has sheets on the thatch and is urgently awaiting repairs. The Trust's 'Sponsor a Sheaf Campaign' is a way to help this GII Listed thatched barn.
---
Applications for 50 for free Landmark stays now open until midnight 3 December 2017
Applications for 50 for Free Landmark building stays are now open until midnight, Sunday 3 December 2017.
---
London Green Belt Council - green belt sites pegged for development doubles
The number of sites facing development on London's green belt has more than doubled since last year, the campaigning group London Green Belt Council (LGBC) has warned.
---
Guide encourages cooperation between arts and health sector
A new guide aims to encourage people in the arts and health services to work together to prevent illness and improve wellbeing.
Featured articles
Planning for sustainable historic places
In the heritage sector, sustainable development should be discussed in the wider context of place and planning.
---
Car parking in conservation areas
Parking can be integrated into conservation areas while conforming to legislation and rules.
---
Small vernacular agricultural buildings may have more to tell us than meets the eye.
---
An introduction to retrofitting.
Retrofitting traditional buildings depends on understanding how they differ from modern construction.
---

Dealing more than 1,700 consultations was just one of last year's tasks for the Gardens Trust.
---
There is a clear benefit to using non-destructive infrared thermography in traditional buildings.
---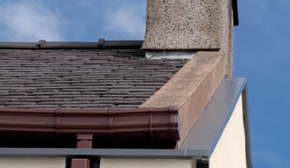 When the water gets in, how does it get out again?
---
Energy efficiency for the National Trust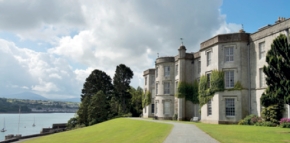 Understand each building and its needs before exploring technical solutions and hiring consultants.
---
How to deal with retrofit risks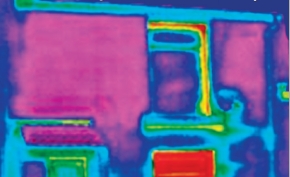 BRE Wales director Colin King considers how to improve the performance of historic buildings.
---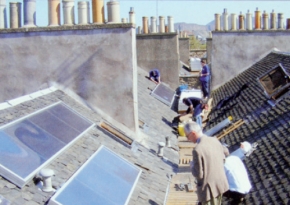 Energy performance challenges in Germany and the UK are similar, but policy approaches are significantly different.
---
Conservation as positive action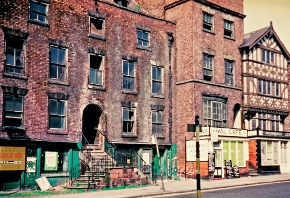 A study of Chester in the 1960s led to a pioneering programme of conservation.
---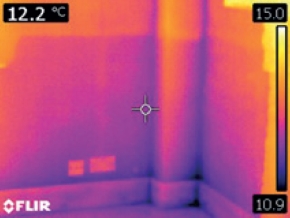 Knowing how moisture moves is essential to preventing damp after retrofitting works.
---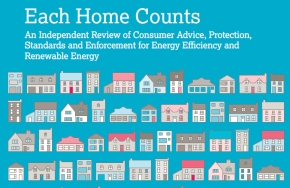 Is the Bonfield Review blind to traditional buildings?
---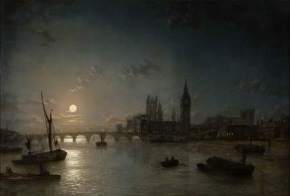 IHBC book review: Charles Barry's monumental struggle to rebuild the Houses of Parliament.
---
About IHBC
Historic places attract people, activity and investment, giving new life to their communities and helping make places more competitive. They play a central role in regenerating towns, cities and rural areas all around the UK, in particular, helping to repopulate inner-city areas.
The Institute of Historic Building Conservation (IHBC) is the professional body for building conservation practitioners and historic environment experts working in the United Kingdom. It exists to establish, develop and maintain the highest standards of conservation practice, to support the effective protection and enhancement of the historic environment, and to promote heritage-led regeneration and access to the historic environment for all. It has a network of regional and national branches around the UK.
IHBC members come from a range of professional disciplines in the public, private and voluntary sectors, including conservation officers, planners, architects, regeneration practitioners and academics. The work of members varies from overseeing small-scale traditional repairs to managing multi-million pound area regeneration projects.
Using internationally-recognised standards, IHBC assesses and regulates conservation practitioners. It works to provide regular training, continuing professional development (CPD) and education events, as well as lobbying at international, national, regional and local levels.
For more information, see the IHBC's website.
---
IHBC is passionate about making knowledge freely-available. This helps defragment the industry, spread best practice, promote innovation and prevent mistakes.
Conservation Wiki has been created to further this ambition and IHBC is calling on its members, and others to contribute to this valuable and growing resource for the benefit of all.
---
[edit] About Conservation Wiki
---
Conservation Wiki is part of the Designing Buildings Wiki platform created to make construction industry knowledge freely available to everyone. Anyone can create articles about subjects they know and find articles about subjects they don't.
Conservation Wiki is operated by the Institute of Historic Building Conservation. It provides a platform for sharing knowledge about the conservation of the built and historic environment, from the restoration of cathedrals to the management of conservation areas and retrofitting period, traditional and modern properties to improve their performance.
---
Where there are articles on Conservation Wiki that are owned and maintained by the IHBC, they are protected from editing and linked to their original source on the IHBC website. Comments on these articles can be emailed to IHBC's Support Officer Carla Pianese, at [email protected]. Other articles on Conservation Wiki do not necessarily reflect IHBC policy or practice.
Conservation Wiki is a publicly accessible service and the IHBC encourages practitioners to populate it with relevant content as well as to contribute to the development of existing articles. Where appropriate these contributions may be used to inform IHBC policy and practice.
---
Click here to see a list of all the articles on Conservation Wiki.
---
To find an article, just type your subject into the search box. Conservation articles will appear first in the search results, then related articles form the rest of Designing Buildings Wiki.
To create an article, first register, then click 'Create an article'. To add your article to Conservation Wiki, tick the 'Conservation' category at the end of the article before you save it. To add your profile to articles you write, just insert your signature.
You can also edit and improve existing articles by clicking 'Edit this article'. If 'Edit this article' does not appear above an article, you may have reached your 5-edits-a-day limit, in which case, just register or log in to continue, or the article may have been protected by its author.
If you want to comment on an article, click 'Add a comment' at the end of the article, or email Carla Pianese, at [email protected].
---
For more information have a look at the Designing Buildings Wiki quick start guide, or go to the Designing Buildings Wiki help page.
---