Machicolation
In medieval fortifications, machicolations (derivation French: machicoulis) are openings in the upper sections of castles or other fortifications through which missiles, boiling oil and other objects could be thrown down onto attackers. The openings could be in either the vertical plane or in the floor.
In Italy they are known as 'piombatoio', in France 'meurtriers', and in England 'murder holes' and 'drop boxes'.
They originated in Syria but the idea was transplanted to Europe by returning Crusaders. One of the earliest examples dates from the 13th century and can still be seen at Chateau de Farcheville, near Paris. Since the Medieval period they have been mostly restricted to decorative purposes.
The openings, usually as narrow as possible to minimise the chances of arrows hitting defenders, usually occur where a parapet extends outwards on corbels so as to project from the face of the wall; this gave the defenders a better top view of assailants and allowed more accuracy in dropping rocks and boiling liquids down onto their heads. Either to deceive the enemy or for aesthetics – or both – a parapet might have been extended outwards on corbels even if there were no machicolations behind.
Machicolations were best located above critical points, such as gateways and entrances but could also form a continuous line extending around a castle. They were common in French castles but in their UK counterparts were usually restricted to the areas above gateways, eg Conwy Castle, Wales, built 1283-1289.
IHBC NewsBlog
Victorian Bath House dug up from under a Manchester Car Park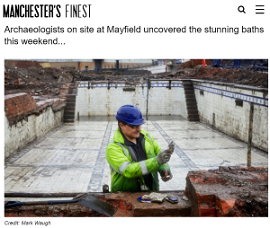 A stunning Victorian Bath House has been uncovered during works on creating the city's first public park in over 100 years.
---
APPG on 'Conservation, Places and People' Opens first Parliamentary Inquiry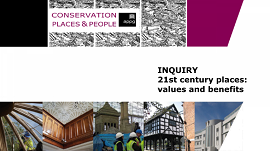 The Inquiry is into '21st Century Places – Values & Benefits'
---
Historic Photographer of the Year 2020 Winners Announced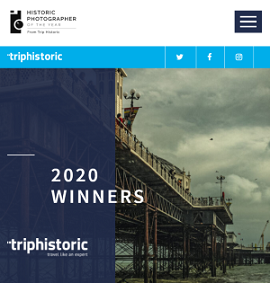 The awards showcase the very best historic places and cultural sites from across the globe.
---
IHBC Launches new 'Guidance Note' on Alterations to Listed Buildings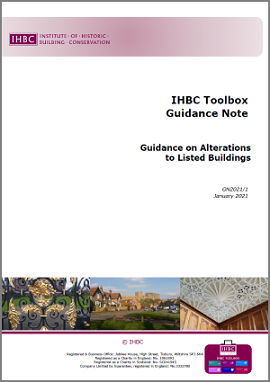 The IHBC's latest Toolbox Guidance Note, on 'Alterations to Listed Buildings' has been issued following UK-wide consultation.
---
Caithness Iron Age Stone Tower Conserved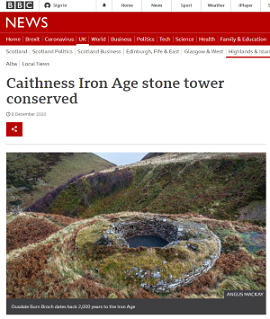 The ruins of Ousdale Burn Broch, north of Helmsdale in Caithness, had fallen into further disrepair over the past 130 years.
---
The American Air Museum at Duxford has been listed Grade II*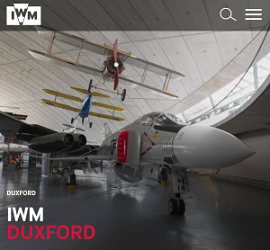 Europe's largest air museum and Britain's best-preserved Second World War airfield – has been included in Grade II* listing, even though technically too recent.
---
West Dean College wins Sussex Heritage Trust Award 2020 for Roof Restoration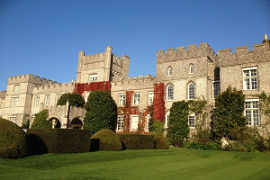 The College of Arts and Conservation has won the award for a for a project which provides or improves facilities for the community, including a £5.8M restoration of the College's 126-year-old roof.
---
Stowe North Hall & WMF: A Step Closer to Completion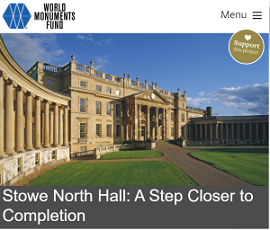 Completion of the restoration of Stowe House's North Hall, largely funded by World Monuments Fund (WMF), came a step closer this summer with the installation of a statue of Mercury opposite the imposing Laocoön group installed last year.
---
IHBC CREATIVE Conservation Fund launched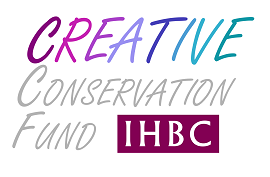 The CREATIVE Conservation Fund helps the IHBC generate and distribute funds exclusively to deserving causes in built and historic environment conservation.
---
The tunnel near Plymouth with a nuclear secret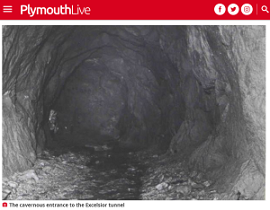 For years, there have been rumours whispered around Plymouth and Cornwall about so-called 'nuclear tunnels' that exist beneath the Tamar Valley.