Building a Crossing Tower: a design for Rouen Cathedral of 1516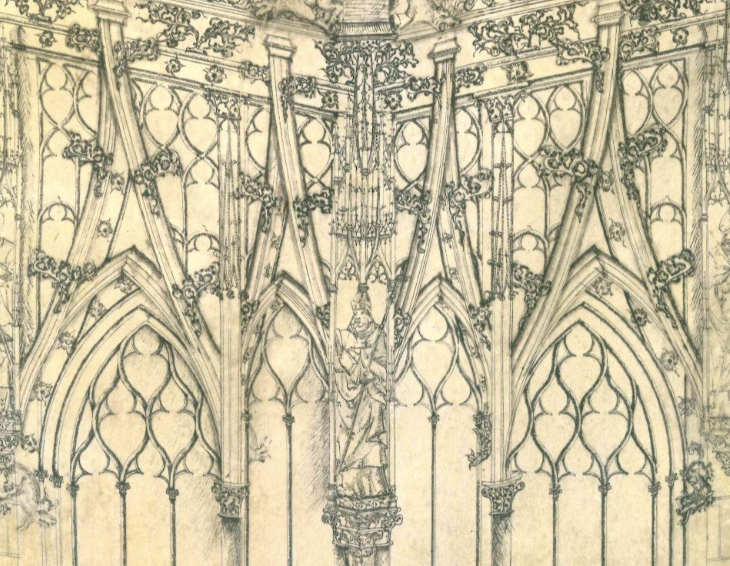 Building a Crossing Tower: a design for Rouen Cathedral of 1516, by Costanza Beltrami, Paul Holberton publishing, 2016, 135 pages, 97 black and white and colour illustrations, paperback.
The sum total of all surviving medieval gothic architectural drawings is no more than 600, of which barely 15 remain from all gothic France. The discovery in 2014 of a previously unknown drawing of a gothic tower with an immense, soaring spire was therefore an unusual event. The drawing, which is an impressive 3.5 metres in height, corresponds to no surviving gothic tower, and bears no signature or identifying title. What is also extraordinary is the top-down perspective from which the tower is represented, something that is not paralleled in any other medieval drawing.
The drawing is the subject of this absorbing book, in course of which Costanza Beltrami's diligent research has enabled her to reveal its date, subject and probable designer. Moreover, she provides a wealth of fascinating information about the political and civic context in which the project was devised and the practice of late gothic architects. It concerns the final phase of the gothic style, known in France as the style Flamboyant, shortly before it was displaced by renaissance classicism.
The churches, chateaux and town halls of this period are not well known in Britain, but they represent some of the most thrilling architectural creations of the late middle ages in Europe, of which the drawing is a supreme example. The tower as depicted is a kind of fantasy, bristling with pinnacles, gargoyles and statues, and smothered in floral decoration, its spindly structure appearing to defy gravity. The book begins with a series of huge double-spread enlargements of sections of the drawing, which emphasise the compelling power of the design.
By extraordinarily good fortune, Beltrami has been able to attribute the drawing to Rouen Cathedral on the basis of surviving Chapter minutes. These record that following the destruction of an earlier crossing tower by fire in 1514, the cathedral canons held a competition for a replacement. Unsure which scheme to select, the Chapter sought advice from artisans and local citizens, eventually deciding on a compromise by which the ruined tower stonework would be repaired and finished off with a timber spire. This instruction, however, was ignored by the cathedral architect Roulland le Roux, who proceeded to build a stone tower to his own design.
When in due course this was found out, he claimed that his action was for the good of the cathedral. Another hiatus followed, with a new drawing produced by Roulland showing his intended design at first being accepted by the Chapter and then later rejected. The partially-built tower was duly capped off until it was completed 40 years later in the renaissance style. On the basis of the Chapter minutes, which are included as an appendix to the book, Beltrami has argued convincingly that the tower drawing is the one which Roulland submitted to the Chapter, and that its visionary character was intended to overcome the canons' reluctance to permit him to continue.
To give context to this tale of intrigue and cultural ambition, Beltrami examines the use of architectural drawings in medieval Europe, the role of architects and craftsmen, and the commissioning process and associated political infighting. Written in a clear and engaging style, and beautifully illustrated with other comparable late-gothic drawings and buildings that are also little known, Building a Crossing Tower is a fascinating and informative book.
---
This article originally appeared as 'Flamboyant fantasy' in IHBC's Context 155, published in July 2018. It was written by Peter de Figueiredo, heritage Consultant.
--Institute of Historic Building Conservation
IHBC NewsBlog
IHBC's first Virtual School a Marked Success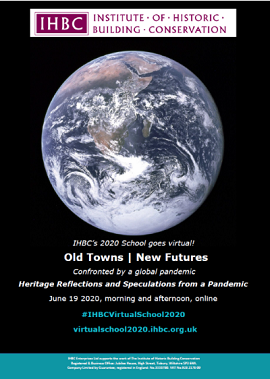 The first 'Virtual School' hosted by the IHBC was launched on 19 June with lead speakers covering pandemic-related topics shaping valued places over two sessions.
---
MPs are Asked for Views on £4bn Parliament Restoration Plan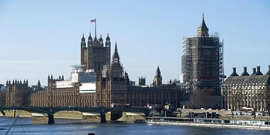 MPs and peers are being asked for their views on the planned restoration and renewal of the Houses of Parliament.
---
Ireland National Heritage Week: 15-23 August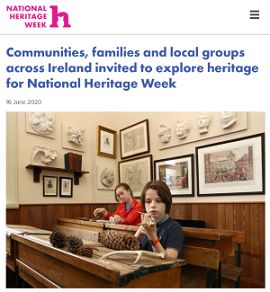 Plans are in place for a modified National Heritage Week for Ireland, which take into account ongoing restrictions on events and gatherings due to COVID-19.
---
Grimsby's historic Ice Factory thrown new survival lifeline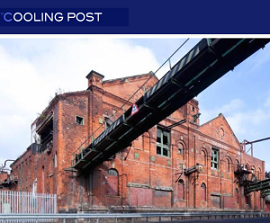 Opened in 1901, and derelict for the last 30 years, the Grimsby Ice Factory is the earliest and largest known surviving ice factory in the world. It still contains an array of historic ice making equipment including four J&E Hall ammonia compressors installed in 1931.
---
Risk Assessments and Contractual Impact from CIAT

A note on contractual obligations under the current COVID-19 pandemic has been issued by The Chartered Institute of Architectural Technologists(CIAT).
---
RTPI calls on government to issue planning guidance to prevent development delays

The Royal Town Planning Institute (RTPI) has called on the government to urgently issue planning guidance to prevent unnecessary delays to development from the pandemic.
---
How to Enjoy Heritage from Home, from the Heritage Fund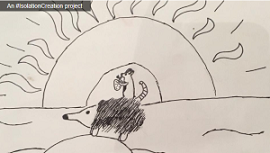 The Heritage Fund has put together a list of heritage-inspired activities to be done from home.
---
Listed Property Owners Club's Spring Checklist for Buildings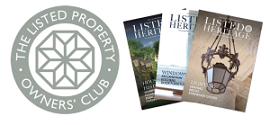 Spring is a good time to stand back and consider any building repairs that are required over the next 12 months, notes the LPOC, and regular inspection and maintenance is the key to keeping homes in good repair, as per its accessible step-by-step guidance.
---
Firefighters tackle blaze at converted Grade II listed former mill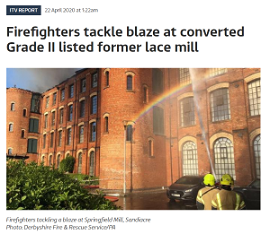 Derbyshire Fire and Rescue Service said "rapid and effective firefighting" had saved three quarters of the mill – which is now apartments.
---
Thieves take advantage of lockdown to steal lead from church roof in Halsham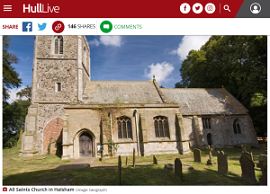 Police have appealed for witnesses after thieves stole lead from the roof of All Saints Church in Halsham near Hedon during the coronavirus lockdown.
---
IHBC's CPD Circular provides info on digital CPD opportunities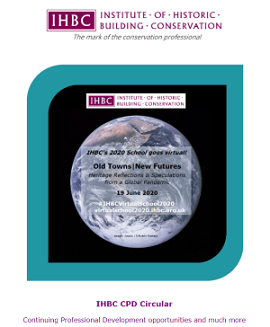 The regular newsletter showcases the IHBC's own Continuing Professional Development (CPD) content as well as online opportunities from 'IHBC Recognised CPD Providers' and other conservation related training and events.
---
Frank Lloyd Wright houses offer virtual tours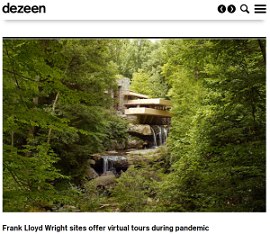 To make sure the public still has access to twelve of those famous works, #WrightVirtualVisits has been launched, which offers virtual tours of 12 iconic houses.
---