Scheduled monuments
[edit]
Introduction
Nationally important sites and monuments can be placed on a schedule by the Secretary of State for Culture, Media and Sport in order to give them legal protection. A schedule has existed since 1882, but the power to schedule is currently provided for by the Ancient Monuments and Archaeological Areas Act 1979.
There are more than 200 different classes of monuments. Monuments can include; standing stones, castles, abandoned villages, collieries and so on together with the land in which they are situated or rely on for support and preservation. They will not always be visible.
There are now around 30,000 sites on the schedule, which can be searched at The National Heritage List for England.
It is a criminal offence to:
Destroy or damage a scheduled monument.
Execute works that would demolish, destroy, damage, remove, repair, alter or add to a scheduled monument without the prior written consent of the Secretary of State.
Carry out any flooding or tipping operations on land in, on or under which there is such a monument, without the prior written consent of the Secretary of State.
Use a metal detector on the site of a scheduled monument without prior consent from Historic England.
Remove any object of archaeological or historical interest which has been discovered by the use of a metal detector without prior consent from Historic England.
Scheduling does not create any new rights of public access and it does not impose an obligation to undertake additional management of the monument. However, owners are encouraged to keep monuments in good condition and there are a range of grant incentive schemes available.
Scheduled monuments can include:
But not:
Monuments can only be scheduled if they are deliberately created structures, features or remains of national importance, and if scheduling is the best means of protection (rather than local planning controls or listing). Historic England have produced detailed guidance for scheduling of different types of monument in different situations.
[edit]
The scheduling process
Historic England identifies potential sites in England (the public can make nominations). They then make an assessment of the site and carry out a consultation process, although if there is thought to be a substantial risk of imminent damage or destruction, then a recommendation can be made without consultation.
Recommendations for scheduling are made to the Secretary of State for Culture, Media and Sport who decides whether or not to add the site to the schedule.
Decisions are based on:
Extent of survival.
Current condition.
Rarity.
Representivity.
Importance of the period to which the monument dates.
Fragility.
Connection to other monuments, or group value.
Potential to contribute to information, understanding and appreciation.
Extent of documentation enhancing the monument's significance.
Prior written permission (Scheduled Monument Consent or SMC) is required from the Secretary of State to carry out work, either above or below ground to scheduled monuments. Works may also require planning permission but this does not remove the need for Scheduled Monument Consent. Listed buildings will not also require listed building consent.
Consent must be obtained from the Secretary of State for Culture, Media and Sport for:
Works resulting in the demolition or destruction or any damage to a scheduled monument.
Works for the purpose of removing, repairing, adding to or altering a scheduled monument.
Flooding or tipping operations on land in, on or under which there is a scheduled monument.
Development affecting the setting of a scheduled monument is a planning matter and does not require Scheduled Monument Consent.
Some works, such as works urgently necessary for safety or health are deemed to have consent under the terms of the Ancient Monuments (Class Consents) Order 1994.
The consent system is administered by Historic England, who advise the Secretary of State on applications. Advice can be obtained by applicants from a local Historic England team and applications should be sent to the local Historic England office. It is advisable to discuss possible works with the Historic England as early as possible, to obtain guidance on the process for application avoid the possibility of unlawful works and avoid delays.
[edit]
Find out more
[edit]
External references:
IHBC NewsBlog
IHBC FREE CPD Boost - Easy Access Webinar from Historic England and the IHBC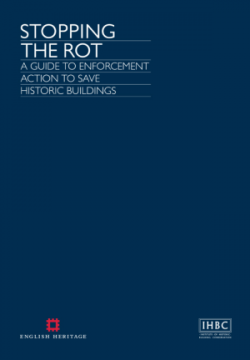 'Enhancing conservation areas & townscapes with S.215s', 13 December - numbers limited so book now!
---
IHBC Out of Context - CPD check-up and prize


'Who said that and what would you say back? FREE BS7913 for the best responses…
---
IHBC CPD boost: bite-sized briefings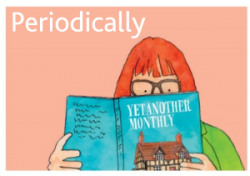 'Periodically', Bob Kindred's bite-sized briefings from the best of current heritage handbooks.
---
IHBC CPD Green Issue QuickQuiz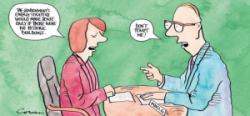 Do you know the ABCs of EPCs?
---
IHBC CPD Green Issue QuickQuiz Part 2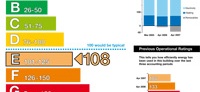 Do you know the ABCs of EPCs? - The answers! You tested your knowledge on energy performance certificates (EPC's) in the last Newsblog so now see how well you did!
---
IHBC at Listed Property Show London 2019 – FREE CPD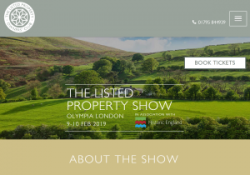 4 hours free CPD via IHBC and partners + lots more at the show in association with Historic England, on 9-10 February 2019 at London's Olympia.
---
IHBC launches new Toolbox Guidance Note for small traders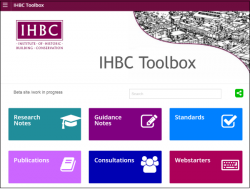 IHBC's latest Guidance Note in our Toolbox aims to provide sole practitioners and small traders with advice on taking on new work, offering 'Ten Red Flags' to watch out for.
---
Scotland - Historic Environment Audit (SHEA) 2018 is now out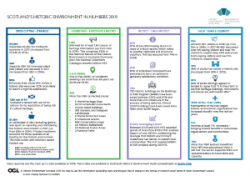 HES lead officer, Karen Robertson, has offered her personal blog looking at the trends and findings.
---
Slate Landscape of North-West Wales - preferred UNESCO World Heritage Site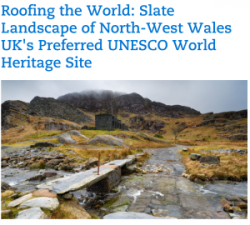 The Slate Landscape of North-West Wales will be the UK's next preferred nomination for UNESCO World Heritage Site status, Heritage Minister Michael Ellis announced recently.
---
Draft Parliamentary Buildings (Restoration and Renewal) Bill for Palace of Westminster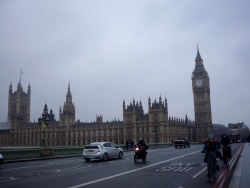 The draft Bill has been presented to allow 'interested parties the opportunity to consider the approach taken to the governance of the Restoration and Renewal Programme'.
---
APPG for Healthy Homes & Buildings White Paper published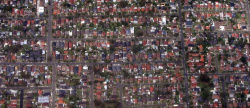 The White Paper highlights 'the need for a holistic approach to building design and renovation'.
---
Register English Community Assets on CAsE and you could win £100 gift voucher
The Architectural Heritage Fund (AHF) asks if you own or manage a community asset that you register it on the new Community Assets Exchange - you could win £100 gift voucher.
---
North of Tyne gets £600m devolution deal
Northern Powerhouse minister Jake Berry has confirmed a £600 million devolution deal for the North of Tyne. It is expected to generate £1.1 billion for the local economy.
---
Fifteen projects reach final of Heritage Angel Awards Wales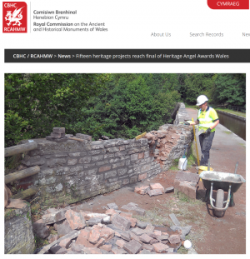 Fifteen outstanding examples of heritage achievement have been selected for a Heritage Angel Award by a panel of judges headed by Baroness Kay Andrews.
---
Entries open for 2019 John Betjeman award: Closing 26 Feb 2019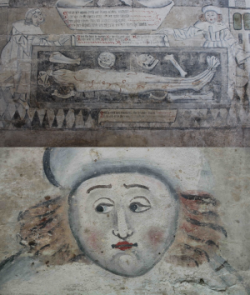 SPAB invites nominations for the award celebrating excellence in the repair to specific elements of places of worship of all denominations and faiths in England and Wales.
---
Civic Voice: Guidance tool for communities to identify local heritage assets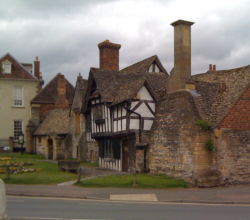 A resource developed as part of Civic Voice's Big Conservation Conversation and their 'Local Heritage List' campaign.
---
The economic value of culture - a benefit transfer study on museums in England
New research has been published to help understand the visitor and non-visitor value of cultural engagement at 4 cultural institutions in England – is this transferrable?
---
Former housing minister Nick Raynsford issues warning on planning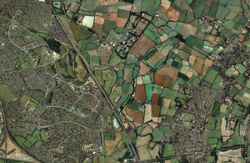 He writes that it has been reduced to a 'chaotic patchwork' of responsibilities which is not compatible with promoting the health, wellbeing and civil rights of communities.
---
DCMS revises - Principles of Selection for Listed Buildings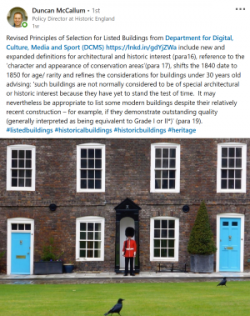 The Department for Digital, Culture, Media and Sport (DCMS) has issued its revised 'Principles of Selection for Listed Buildings' with new dates, definitions and more.
---
Specialist contractors call for government regulation of the construction industry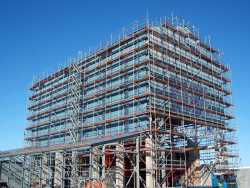 The chairman of the Specialist Engineering Contractors' (SEC) Group wants to government to set up a statutory authority to regulate construction industry practice.
---
Brexit skills shortages - survey

Add your company's take to the largest-ever poll on Brexit skills shortages.
---
Slow progress on encouraging female apprentices to construction industry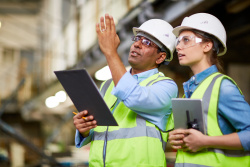 With 88% male in 2016/17 industry initiatives to encourage young women to join the construction industry do not appear to be making much headway.
---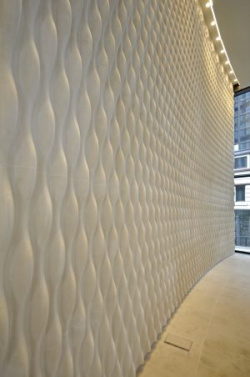 Water-jet cutting of stone changes the industry, but only so far!
---
Nuclear archive wins Andrew Doolan Best Building in Scotland Award for 2018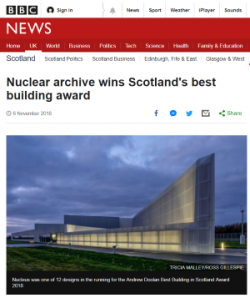 A national archive for the civil nuclear industry by Reiach & Hall Architects has won a top Scottish architecture prize: the Andrew Doolan Best Building in Scotland Award for 2018.