Scheduled monuments
[edit]
Introduction
Nationally important sites and monuments can be placed on a schedule by the Secretary of State for Culture, Media and Sport in order to give them legal protection. A schedule has existed since 1882, but the power to schedule is currently provided for by the Ancient Monuments and Archaeological Areas Act 1979.
There are more than 200 different classes of monuments. Monuments can include; standing stones, castles, abandoned villages, collieries and so on together with the land in which they are situated or rely on for support and preservation. They will not always be visible.
There are now around 30,000 sites on the schedule, which can be searched at The National Heritage List for England.
It is a criminal offence to:
Scheduling does not create any new rights of public access and it does not impose an obligation to undertake additional management of the monument. However, owners are encouraged to keep monuments in good condition and there are a range of grant incentive schemes available.
Scheduled monuments can include:
But not:
Monuments can only be scheduled if they are deliberately created structures, features or remains of national importance, and if scheduling is the best means of protection (rather than local planning controls or listing). Historic England have produced detailed guidance for scheduling of different types of monument in different situations.
[edit]
The scheduling process
Historic England identifies potential sites in England (the public can make nominations). They then make an assessment of the site and carry out a consultation process, although if there is thought to be a substantial risk of imminent damage or destruction, then a recommendation can be made without consultation.
Recommendations for scheduling are made to the Secretary of State for Culture, Media and Sport who decides whether or not to add the site to the schedule.
Decisions are based on:
Extent of survival.
Current condition.
Rarity.
Representivity.
Importance of the period to which the monument dates.
Fragility.
Connection to other monuments, or group value.
Potential to contribute to information, understanding and appreciation.
Extent of documentation enhancing the monument's significance.
Prior written permission (Scheduled Monument Consent or SMC) is required from the Secretary of State to carry out work, either above or below ground to scheduled monuments. Works may also require planning permission but this does not remove the need for Scheduled Monument Consent. Listed buildings will not also require listed building consent.
Consent must be obtained from the Secretary of State for Culture, Media and Sport for:
Works resulting in the demolition or destruction or any damage to a scheduled monument.
Works for the purpose of removing, repairing, adding to or altering a scheduled monument.
Development affecting the setting of a scheduled monument is a planning matter and does not require Scheduled Monument Consent.
Some works, such as works urgently necessary for safety or health are deemed to have consent under the terms of the Ancient Monuments (Class Consents) Order 1994.
The consent system is administered by Historic England, who advise the Secretary of State on applications. Advice can be obtained by applicants from a local Historic England team and applications should be sent to the local Historic England office. It is advisable to discuss possible works with the Historic England as early as possible, to obtain guidance on the process for application avoid the possibility of unlawful works and avoid delays.
[edit]
External references:
IHBC NewsBlog
Audit on new housing in England: Design overwhelmingly 'mediocre' or 'poor'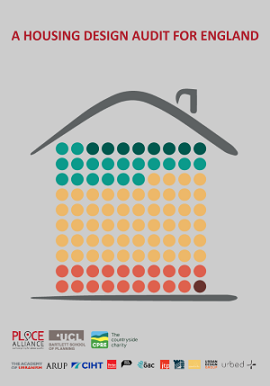 Though conservation professionals' skills in understanding, defining and explaining local character and architecture can help inform new residential design.
---
Historic England's '21 Fascinating Places Listed in 2019'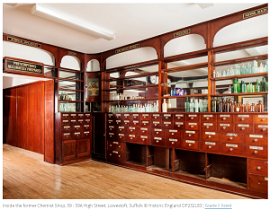 Over 500 historic places have been added to the National Heritage List for England (NHLE) in 2019 and Historic England (HE) has showcased 21 highlights.
---
UK's iconic first red public telephone box upgraded to GII*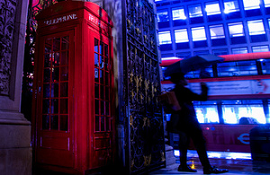 The K2 prototype telephone box situated outside the Royal Academy in London – built as part of the 1924 competition that gave rise to the iconic design and first listed at Grade II in 1986 – has had its listing upgraded to Grade II*.
---
Historic England publishes guidance on BIM for Heritage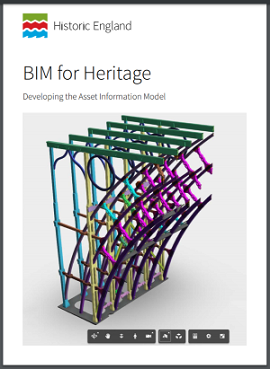 The second in a series focusses on developing the Asset Information Model (AIM).
---
High Streets Face a Bleak Future Without Rethinking Regeneration Strategies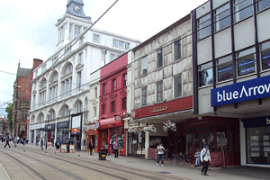 Reflecting issues that will be encountered across the IHBC's June 2020 Brighton School, think tank Centre for Cities argues for High Street success.
---
Take a look inside the first flat in the iconic Battersea Power Station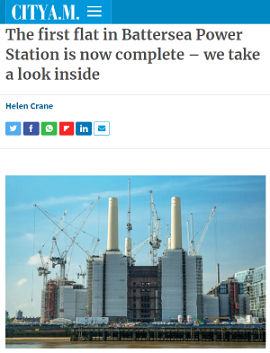 City A.M took a tour of the first apartment to be completed within the original grade II*-listed power station with designer Tim Boyd of Michaelis Boyd – which also designed the interiors for Soho House and the Groucho Club – and Battersea Power Station's UK sales director Georgia Siri.
---
Retrofit scheme named World Building of the Year at WAF 2019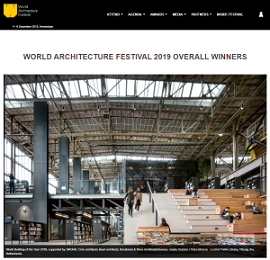 A conversion of a locomotive hangar into a public library is the first retrofit to win the top prize at the World Architecture Festival (WAF).
---
Historic England Updates Technical Conservation Guidance and Research Doc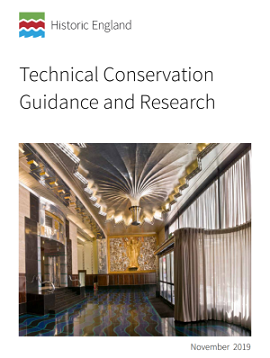 New guidance and research includes: Lightning Protection, Church Roof Replacement using Terne-coated SS, the conservation of Fibrous Plaster, and more.
---
Heritage Declares launched to urge more quick and effective response to climate change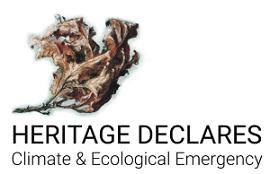 The non-affiliated group aims to galvanise climate action in the heritage sector.
---
Methodology for Moisture Investigations in Traditional Buildings agreed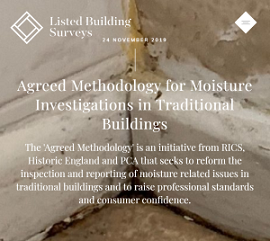 A 'Methodology for Moisture Investigations in Traditional Buildings ' has been agreed between RICS, Historic England and the service provider PCA, a trade body, which should help raise professional standards and consumer confidence.
---
Drinkers toast the future after historic Leeds pub granted GII listed heritage status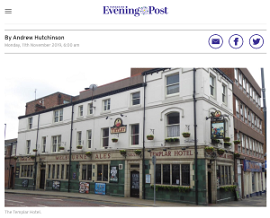 The Templar Hotel on Vicar Lane has been listed at Grade II by the Department for Digital, Culture, Media and Sport on the advice of Historic England.
---
Housing Minister announces new champion for modern 'MMC' housebuilding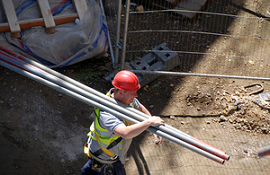 Government has announced a new Champion for Modern Methods of Construction as part of the government's drive to make the UK the global leader in housing standards.
---