VAT - Protected Buildings
Note: From 1 October 2012, zero rating has been withdrawn for work undertaken to protected buildings.
To mitigate the impact of this change, a transitional relief will apply until 30 September 2015. Zero-rating will continue to apply where a 'relevant consent' was applied for before 21 March 2012 or a contract was entered into before 21 March 2012. This included contracts already underway on 21 March 2012. For more information see HMRC, Buildings and construction.
[edit]
Introduction
Work on certain types of building may be zero-rated. This means that that no VAT is payable on such work.
For these rules to apply the building in question must be a 'protected building', a 'listed building' or a 'scheduled monument'. And for such works on these types of building, the works themselves are subjected to a variety of tests as to whether they are considered 'approved alterations'.
There are clear definitions which apply to each of these categories of building.
Consultants' fees associated with such works are not, however, zero-rated although some consultants services which are supplied via, for example, a design and build contract may be zero-rated depending upon the nature of such services and the contractual arrangement under which they are supplied.
Your services can be zero-rated when all of the following conditions are met:
[edit] What is a 'protected' building?
A building is a 'protected' building when the following conditions are met:
A listed building is one included in a statutory list of buildings of special architectural or historic interest compiled by the Secretary of State for National Heritage in England and by the Secretaries of State for Scotland, Wales and Northern Ireland.
In England and Wales there are three categories of listed building, Grade I, Grade II*, and Grade II. In Scotland the equivalent categories are Grade A, Grade B and Grade C(s). In Northern Ireland the equivalent categories are Grade A, Grade B+ and Grade B.
Buildings within the curtilage of a listed building such as outhouses or garages which, although not fixed to the building, form part of the land and have done so since before 1 July 1948 (for example, an outhouse) are treated for planning purposes as part of the listed building.
Unlisted buildings in conservation areas, or buildings included in a local authority's non-statutory list of buildings of local interest, which used to be known as Grade III buildings, are not 'protected' buildings for VAT purposes.
See Listed buildings for more information.
A scheduled monument is one included in a statutory schedule of monuments of national importance as defined in the Ancient Monuments and Archaeological Areas Act 1979 or the Historic Monuments and Archaeological Object (Northern Ireland) Order 1995.
You can only zero-rate an approved alteration to a scheduled monument if it is a building that meets the certain tests set out by HM Revenue and Customs.
The underlying purpose of these provisions is to facilitate the repair and protection of nationally important buildings as well as to make the provision of certain types of dwelling easier and less financially demanding than would otherwise be the case.
However, at the time of writing, these zero-rating rules are being reviewed by HM Government and it may be the case that this favourable treatment is removed for approved alterations to approved buildings.
[edit]
External references
IHBC NewsBlog
IHBC Annual School 18 June 2021: Over 25 MarketPlace Stalls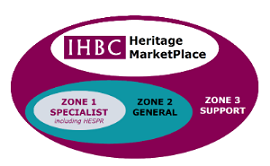 IHBC's Virtual Annual School 2021 MarketPlace stalls provide access to over 25 of the sector's most influential organisations. Book now to join!
---
IHBC Annual School: Historic Places - People Places: 18 June 2021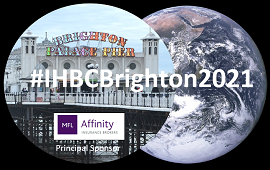 IHBC's 2021 virtual conference examines how we can best change and sustain places for the benefit of people, led by expert practitioners boasting international, national and local profiles and experiences.
---
Europe's top heritage awards honour 24 exemplary achievements from 18 countries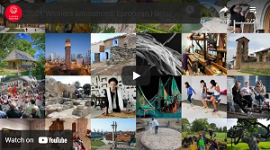 The 2021 winners of the European Heritage Awards / Europa Nostra Awards have been announced.
---
10 Local Councils in England to test the use of digital tools in planning process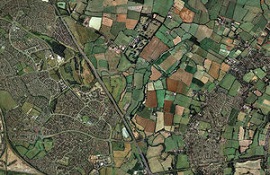 England's Housing Minister has announced a £1.1 million fund to test the use of digital tools and data standards across 10 local areas.
---
LABC launches new home improvement website: Front Door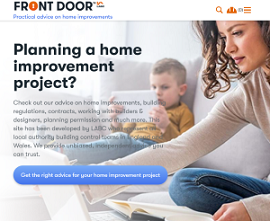 Created by the Local Authority Building Control (LABC), Front Door provides practical guidance on home improvements and renovations as well as technical advice on obtaining building control and planning approvals.
---
Oriel College decision on 'Rhodes' and Related Issues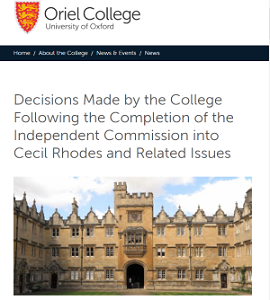 The Independent Commission established by the Governing Body of Oriel College on the memorials and legacy of Cecil Rhodes has reported.
---
Platt's Eyot fire: River Thames GII Boatyards Destroyed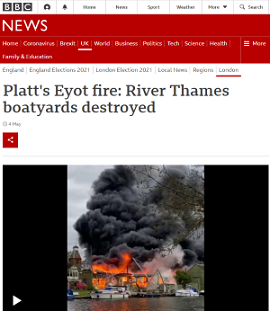 A huge blaze has destroyed two Grade-II listed boatyards on a River Thames island.
---
St Albans Cathedral restoration features a figure wearing a face-mask!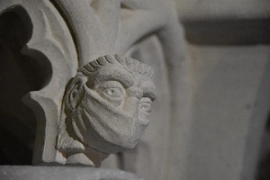 The medieval shrine of St Amphibalus has been restored to its former glory, now with 'a modern addition of a face wearing a face-mask to commemorate the shrine's restoration project' in the pandemic!
---
Ulster Canal to be Restored and Reopened in Border Region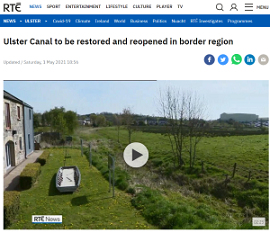 A section of the Ulster Canal, a disused canal in the border region of Monaghan and Fermanagh, will be restored and reopened as a public amenity more than 90 years after it was abandoned.
---
Remains of 'high-status' Roman villa and bath-house found in Scarborough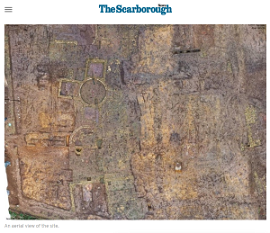 One of the most stunning Roman finds ever unearthed in Britain has been discovered on the site of a new housing development in a village near Scarborough.