VAT - Protected Buildings
Note: From 1 October 2012, zero rating has been withdrawn for work undertaken to protected buildings.
To mitigate the impact of this change, a transitional relief will apply until 30 September 2015. Zero-rating will continue to apply where a 'relevant consent' was applied for before 21 March 2012 or a contract was entered into before 21 March 2012. This included contracts already underway on 21 March 2012. For more information see HMRC, Buildings and construction.
[edit]
Introduction
Work on certain types of building may be zero-rated. This means that that no VAT is payable on such work.
For these rules to apply the building in question must be a 'protected building', a 'listed building' or a 'scheduled monument'. And for such works on these types of building, the works themselves are subjected to a variety of tests as to whether they are considered 'approved alterations'.
There are clear definitions which apply to each of these categories of building.
Consultants' fees associated with such works are not, however, zero-rated although some consultants services which are supplied via, for example, a design and build contract may be zero-rated depending upon the nature of such services and the contractual arrangement under which they are supplied.
Your services can be zero-rated when all of the following conditions are met:
[edit]
What is a 'protected' building?
A building is a 'protected' building when the following conditions are met:
[edit]
What is a listed building?
A listed building is one included in a statutory list of buildings of special architectural or historic interest compiled by the Secretary of State for National Heritage in England and by the Secretaries of State for Scotland, Wales and Northern Ireland.
In England and Wales there are three categories of listed building, Grade I, Grade II*, and Grade II. In Scotland the equivalent categories are Grade A, Grade B and Grade C(s). In Northern Ireland the equivalent categories are Grade A, Grade B+ and Grade B.
Buildings within the curtilage of a listed building such as outhouses or garages which, although not fixed to the building, form part of the land and have done so since before 1 July 1948 (for example, an outhouse) are treated for planning purposes as part of the listed building.
Unlisted buildings in conservation areas, or buildings included in a local authority's non-statutory list of buildings of local interest, which used to be known as Grade III buildings, are not 'protected' buildings for VAT purposes.
See Listed buildings for more information.
A scheduled monument is one included in a statutory schedule of monuments of national importance as defined in the Ancient Monuments and Archaeological Areas Act 1979 or the Historic Monuments and Archaeological Object (Northern Ireland) Order 1995.
You can only zero-rate an approved alteration to a scheduled monument if it is a building that meets the certain tests set out by HM Revenue and Customs.
The underlying purpose of these provisions is to facilitate the repair and protection of nationally important buildings as well as to make the provision of certain types of dwelling easier and less financially demanding than would otherwise be the case.
However, at the time of writing, these zero – rating rules are being reviewed by HM Government and it may be the case that this favourable treatment is removed for approved alterations to approved buildings.
[edit]
Find out more
[edit]
External references
IHBC NewsBlog
IHBC London Branch Conference launched and open for booking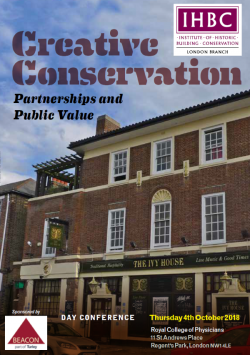 'Creative Conservation: Partnerships and Public Value' - 4 Oct, Royal College of Physicians - leading speakers, unequalled debate - a CPD opportunity not to be missed!
---
IHBC latest Jobs etc skills review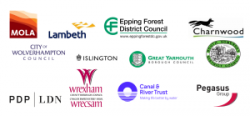 Specialist areas and skills in demand, from design and project management to regulation and more featured in our celebrated – and very cost-effective - IHBC Jobs etc service.
---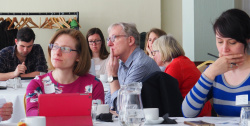 Ideas bear fruit, as early career members 'reverse mentor', generating fresh perspectives on the institute's future plans and structures!
---
IHBC Scotland at Listed Property Show in Edinburgh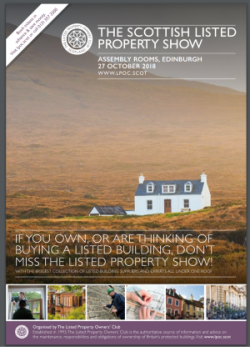 IHBC Scotland will host a CPD session at the Show on 27 October, while an IHBC stand will offer more informal access and conservation advocacy to visitors.
---
IHBC Heritage from the doorstep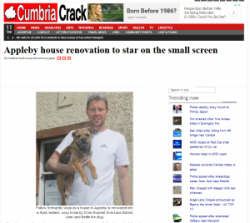 A traditional building in the Appleby Heritage Action Zone (HAZ) is filming its 'work in progress' as part of work grant aided by Historic England as reported by Cumbria Crack!
---
English Heritage celebrates the Cooper Car with a blue plaque.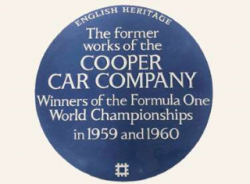 A blue plaque has been placed at the home of the former Cooper Car Company, marking its motoring heritage.
---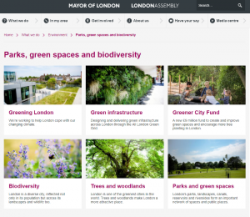 Community Tree Planting Grants and £1.5million woodland fund look to make London the world's first National Park City.
---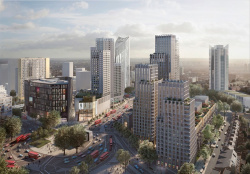 'What if mothers or teenagers designed our cities?' An opinion piece in the invites us to consider what our cities would look like if cities reflected their diverse populations.
---
V&A Dundee opens Saturday 15 Sept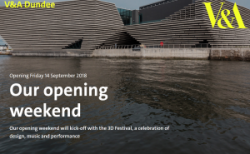 IHBC NewsBlogs reports on some building construction and collection highlights, including spectacular drone footage of work in progress and to completion.
---
IHBC supports LPOC petition on VAT reductions for Listed Buildings
LPOC notes '...it is perverse that repairs should be subject to VAT when new development is not'.
---
Loyd Grossman recently appeared on a BBC radio programme to discuss NIMBYism in heritage and development, the programme is currently available on BBC iPlayer.
---
Call to share land value with communities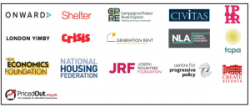 England's SoS for Housing, Communities and Local Government is sent an open letter by leading campaign organisations calling for land value to be shared.
---
Redrock Stockport wins 2018 Carbuncle Cup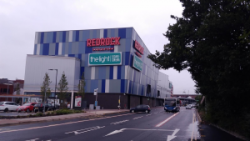 The 2018 winner of the Carbuncle Cup is Redrock Stockport, a £45m leisure complex and car park designed by BDP for the local council.