VAT - Protected Buildings
Note: From 1 October 2012, zero rating has been withdrawn for work undertaken to protected buildings.
To mitigate the impact of this change, a transitional relief will apply until 30 September 2015. Zero-rating will continue to apply where a 'relevant consent' was applied for before 21 March 2012 or a contract was entered into before 21 March 2012. This included contracts already underway on 21 March 2012. For more information see HMRC, Buildings and construction.
[edit]
Introduction
Work on certain types of building may be zero-rated. This means that that no VAT is payable on such work.
For these rules to apply the building in question must be a 'protected building', a 'listed building' or a 'scheduled monument'. And for such works on these types of building, the works themselves are subjected to a variety of tests as to whether they are considered 'approved alterations'.
There are clear definitions which apply to each of these categories of building.
Consultants' fees associated with such works are not, however, zero-rated although some consultants services which are supplied via, for example, a design and build contract may be zero-rated depending upon the nature of such services and the contractual arrangement under which they are supplied.
Your services can be zero-rated when all of the following conditions are met:
[edit] What is a 'protected' building?
A building is a 'protected' building when the following conditions are met:
A listed building is one included in a statutory list of buildings of special architectural or historic interest compiled by the Secretary of State for National Heritage in England and by the Secretaries of State for Scotland, Wales and Northern Ireland.
In England and Wales there are three categories of listed building, Grade I, Grade II*, and Grade II. In Scotland the equivalent categories are Grade A, Grade B and Grade C(s). In Northern Ireland the equivalent categories are Grade A, Grade B+ and Grade B.
Buildings within the curtilage of a listed building such as outhouses or garages which, although not fixed to the building, form part of the land and have done so since before 1 July 1948 (for example, an outhouse) are treated for planning purposes as part of the listed building.
Unlisted buildings in conservation areas, or buildings included in a local authority's non-statutory list of buildings of local interest, which used to be known as Grade III buildings, are not 'protected' buildings for VAT purposes.
See Listed buildings for more information.
[edit]
What is a scheduled monument
A scheduled monument is one included in a statutory schedule of monuments of national importance as defined in the Ancient Monuments and Archaeological Areas Act 1979 or the Historic Monuments and Archaeological Object (Northern Ireland) Order 1995.
You can only zero-rate an approved alteration to a scheduled monument if it is a building that meets the certain tests set out by HM Revenue and Customs.
The underlying purpose of these provisions is to facilitate the repair and protection of nationally important buildings as well as to make the provision of certain types of dwelling easier and less financially demanding than would otherwise be the case.
However, at the time of writing, these zero-rating rules are being reviewed by HM Government and it may be the case that this favourable treatment is removed for approved alterations to approved buildings.
[edit]
External references
IHBC NewsBlog
Watch IHBC's webinar on 'Retrofit of Traditional Buildings'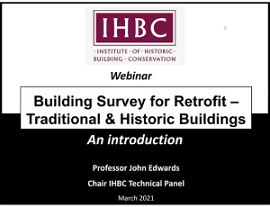 On 26 March the IHBC, led by Prof. John Edwards, hosted a free one-hour CPD webinar 'Introduction to Building Survey for Retrofit' for sector professionals.
---
Has the world left Europe behind?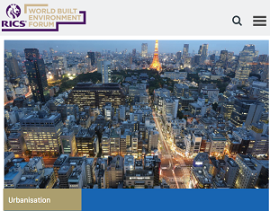 Greg Clark, writing an opinion piece for RICS, explores how good governance in cities pays dividends.
---
AHF on 'Transforming Places through Heritage'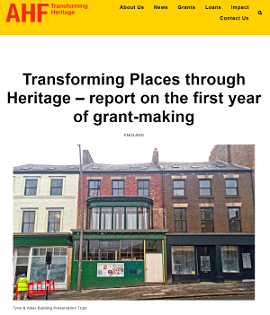 The Architectural Heritage Fund has issued a report on the first year of its 'Transforming Places Through Heritage' grants programme, funded by DCMS.
---
'Star Cities', Marvels of Renaissance Engineering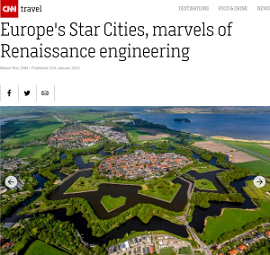 Europe's star cities are scattered all over Europe but their perfect geometrical beauty can only be fully admired when seen from above.
---
COTAC Releases Insight 1 series – The Need to Appreciate the Built Heritage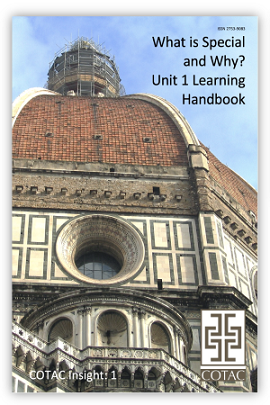 The freely available Insight 1 series targets a wide range of cohorts who wish to gain an appreciation of practical heritage conservation.
---
Palace of Westminster 'deteriorating faster than it can be fixed'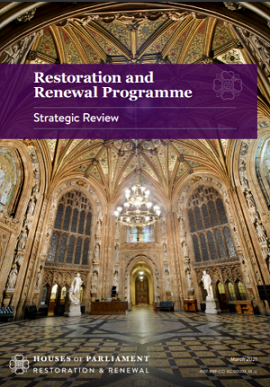 The restoration and renewal of the Palace of Westminster is of 'paramount importance' according to the recent strategic review.
---
Find Webinars and other Events pertaining to Heritage Conservation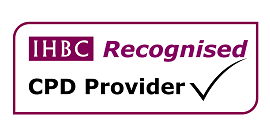 The IHBC's monthly CPD Circular showcases upcoming Events, Awards, Placements, Bursaries & Scholarships, Calls for Papers and more from across the UK and beyond.
---
139-Year-Old Victorian house moves through San Francisco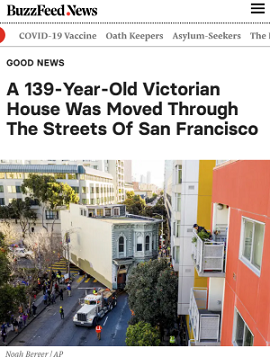 The move of a 139 year old Victorian House through the streets of San Francisco drew an excited crowd of onlookers who came out to watch a truck slowly and carefully pull the historic house through the streets.
---
'Local Heritage Listing: Identifying and Conserving Local Heritage' Published
Historic England has published a new edition of its advice note on how local heritage listing and local heritage lists can be formally identified as part of the wider range of designation so that they can be taken into account in planning applications.
---
Hammersmith Bridge illuminated red in Valentine's Day message to Government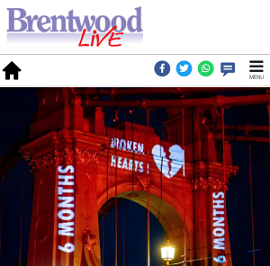 The stunt aimed at highlighting ongoing delays to its repair, as the 133-year-old west London bridge has been closed to traffic since April 2019 when cracks appeared in its pedestals.
---
Drone Surveying a London Landmark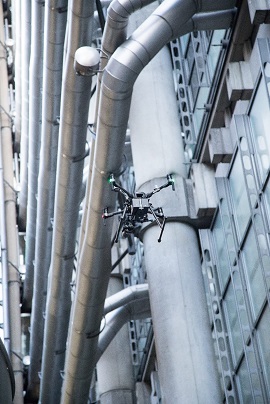 Uninhabited Aerial Vehicles (UAVs) have been used to undertake a survey of the Lloyd's building's external façade in the heart of the City of London.