VAT - Protected Buildings
Note: From 1 October 2012, zero rating has been withdrawn for work undertaken to protected buildings.
To mitigate the impact of this change, a transitional relief will apply until 30 September 2015. Zero-rating will continue to apply where a 'relevant consent' was applied for before 21 March 2012 or a contract was entered into before 21 March 2012. This included contracts already underway on 21 March 2012. For more information see HMRC, Buildings and construction.
[edit]
Introduction
Work on certain types of building may be zero-rated. This means that that no VAT is payable on such work.
For these rules to apply the building in question must be a 'protected building', a 'listed building' or a 'scheduled monument'. And for such works on these types of building, the works themselves are subjected to a variety of tests as to whether they are considered 'approved alterations'.
There are clear definitions which apply to each of these categories of building.
Consultants' fees associated with such works are not, however, zero-rated although some consultants services which are supplied via, for example, a design and build contract may be zero-rated depending upon the nature of such services and the contractual arrangement under which they are supplied.
Your services can be zero-rated when all of the following conditions are met:
[edit] What is a 'protected' building?
A building is a 'protected' building when the following conditions are met:
A listed building is one included in a statutory list of buildings of special architectural or historic interest compiled by the Secretary of State for National Heritage in England and by the Secretaries of State for Scotland, Wales and Northern Ireland.
In England and Wales there are three categories of listed building, Grade I, Grade II*, and Grade II. In Scotland the equivalent categories are Grade A, Grade B and Grade C(s). In Northern Ireland the equivalent categories are Grade A, Grade B+ and Grade B.
Buildings within the curtilage of a listed building such as outhouses or garages which, although not fixed to the building, form part of the land and have done so since before 1 July 1948 (for example, an outhouse) are treated for planning purposes as part of the listed building.
Unlisted buildings in conservation areas, or buildings included in a local authority's non-statutory list of buildings of local interest, which used to be known as Grade III buildings, are not 'protected' buildings for VAT purposes.
See Listed buildings for more information.
A scheduled monument is one included in a statutory schedule of monuments of national importance as defined in the Ancient Monuments and Archaeological Areas Act 1979 or the Historic Monuments and Archaeological Object (Northern Ireland) Order 1995.
You can only zero-rate an approved alteration to a scheduled monument if it is a building that meets the certain tests set out by HM Revenue and Customs.
The underlying purpose of these provisions is to facilitate the repair and protection of nationally important buildings as well as to make the provision of certain types of dwelling easier and less financially demanding than would otherwise be the case.
However, at the time of writing, these zero – rating rules are being reviewed by HM Government and it may be the case that this favourable treatment is removed for approved alterations to approved buildings.
[edit]
Find out more
[edit]
External references
IHBC NewsBlog
IHBC's HESPR Pick this week: Transform church into community centre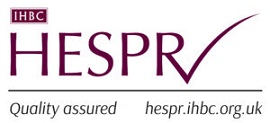 The IHBC Director's top pick this week: an opportunity to transform a church into a community centre of environmental awareness, valued £555k, closing 25/11.
---
Construction urged to do more for butterflies and bees, via SNH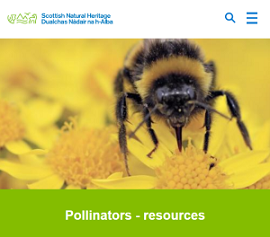 SNH has published new guidance on how best to fit pollinators into urban design and construction with a series of easy steps to suit all project budgets and sizes.
---
Applications now open for the Sustainability Scholarship for 2020: Closing 29/11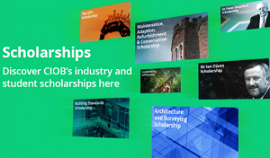 Applications are invited for the Sustainability Scholarship 2020, with successful applicants to receive £3000, support and mentoring from experts, and closing 29 November.
---
Government asked to save plans for Queensbury tunnel cycle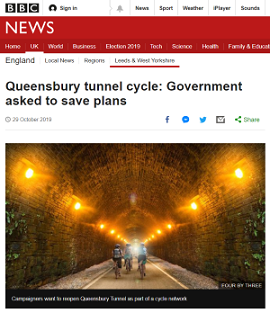 It was hoped the 1.4 mile (2.3km) Victorian Queensbury Tunnel could be used by cyclists travelling between Bradford and Halifax, but plans have been threatened.
---
Case Study in Durham Cathedral: Project Managment and Building Services Challenges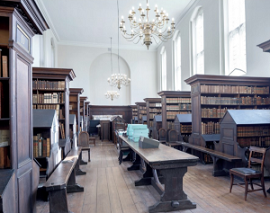 Completing works that widened public access to the hidden architectural spaces and collections of Durham Cathedral showcases exceptional project management.
---
Autumn clamp down on dust by HSE – site visits planned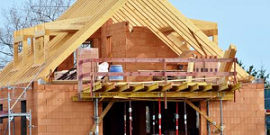 This month HSE is carrying out its latest construction inspection initiative with a focus in particular on measures in place to protect workers from occupational lung disease caused by asbestos, silica, wood and other dusts when carrying out common construction tasks.
---
Public property hubs to be delivered in Birmingham and Peterborough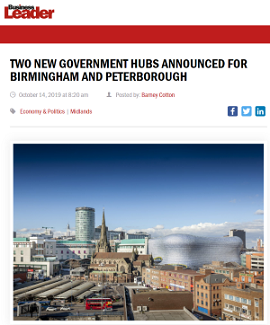 Peterborough and Birmingham are the latest places to benefit from the Government Hubs programme to regenerate city centre sites.
---
Banksy graffiti taken off Grade II listed Yorkshire bridge facing dismantling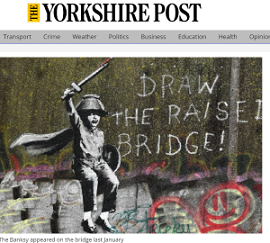 Graffiti by Banksy has been taken off a bridge in Hull as the Grade II (GII) listed Scott Street bridge itself faces dismantling.
---
The Liverpool Grade II 'jewel' that lies empty, derelict and vandalised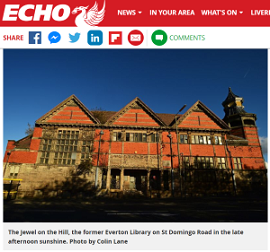 Liverpool landmark the Everton Library, a Grade II (GII) listed building that has been the focus of calls to restore it to its former glory continues to lie leaking, vandalised and derelict, when £5m could renovate the building, reports The Liverpool Echo.
---
Flintshire: Shotton steelworks' John Summers building to be restored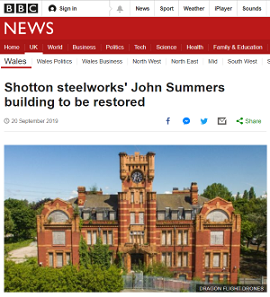 A landmark on a list of the UK's most endangered buildings, Shotton steelworks' Grade II-listed general office and clock tower, is to be brought back to life in Flintshire.
---