Tax Relief for Heritage: Lessons from abroad
This article is as an annex to VAT Policy for historic buildings.
It was written by Bob Kindred MBE BA IHBC MRTPI from The Institute of Historic Buildings and originally published in May 2014 as Policy regarding Value Added Tax (VAT) on historic buildings.
Introduction
In the United States and Canada, a heritage building tax credit scheme operates through the National Parks Service. This enables developers to claim a tax credit on completed refurbishments (for social housing or restoring derelict/empty buildings) and provides a targeted rather than universal reduction which some in the sector have been calling for. [37]
United States
The Rehabilitation Tax Credit was established in 1986 and applies to costs incurred for rehabilitation, renovation, restoration, and reconstruction of historic buildings. The percentage of costs used as a credit is 10% for buildings in operation before 1986, and 20% for listed buildings. The credit is available to any person or entity that holds the title for an income producing property. [38] [39]
Expenses that qualify for the credit include those for the structural components of a building, eg walls, partitions, floors, ceilings, tiling, windows and doors, air conditioning and heating systems, plumbing, electrical wiring, chimneys, stairs, and other components related to the operation or maintenance of the building. Additionally, 'soft' costs (such as those under the UK Listed Places of Worship Grant scheme such as architect or engineering fees also qualify for the credit. In addition to the federal tax incentive, some 30 States in the USA have some form of heritage tax incentive programme.
The United States Secretary of the Interior established 10 Standards for Rehabilitation, which projects must meet to be eligible for the 20 percent Rehabilitation Tax credit.
They are:
Canada
There are currently four kinds of tax relief to encourage historic building conservation the most interesting of these being property tax credits. These compensate the owner of listed buildings for the costs of a restoration or rehabilitation project. Rather than providing a grant for project costs, the local authority provides a once-only credit on property taxes.
In addition there are Property tax abatements, which compensate the owner for any increase in property taxes on a listed building following a successful restoration or rehabilitation project, spreading the resulting tax increase over several years; property tax relief, which rewards the owner of a listed building by providing a fixed percentage reduction in property taxes and as long as the owner continues to conserve it the tax relief can be made; and finally, sales tax grants and rebates.
These provide relief from provincial sales tax on materials and labour used for heritage conservation projects but only one province (Nova Scotia) currently uses this and the amount of the grant and rebate is limited to the 8% of the provincial sales tax.
--Institute of Historic Building Conservation 08:22, 14 Jun 2016 (BST)
Find out more
IHBC NewsBlog
Biodiversity Net Gain through UK Construction Projects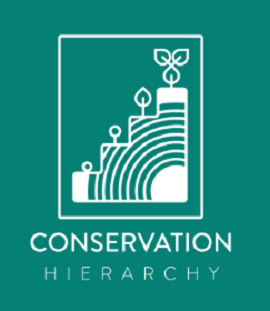 The Conservation Hierarchy is a new framework developed by the University of Oxford to help construction projects achieve Biodiversity Net Gain.
---
How Project Managers for Town Centre Developments can Balance Risk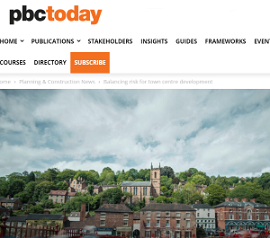 Jacqueline Hughes, senior risk analyst at Equib, in pbctoday discusses how project managers for town centre developments can get their risk management strategies right.
---
Red Tape is Strangling our High Streets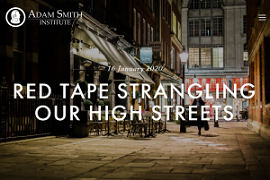 A new paper from the Adam Smith Institute argues that the problem with the High Street has been totally misunderstood, saying that we need to reform restrictive planning rules and reject a policy of managed decline to reinvigorate our town centres.
---
Calculating the full cost of energy used by buildings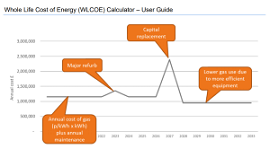 The Whole Life Cost of Energy (WLCoE) calculator – issued by government in BETA form – is intended to help building owners and operators to understand the full financial cost of the energy their buildings use, and welcomes feedback
---
England's heritage worth £31Bn: New Historic England report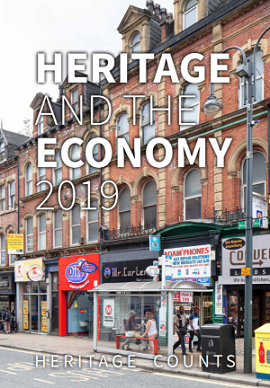 New research published by Historic England (HE) shows the value of heritage to England's economy as it contributes to economic prosperity and growth through jobs in the heritage and construction sectors and from tourism.
---
Part of Roman wall in Chester Collapses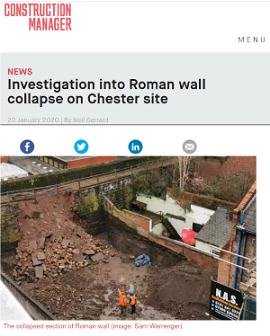 Investigations have begun into what caused part of Chester's Roman city wall to collapse during construction work.
---
Audit on new housing in England: Design overwhelmingly 'mediocre' or 'poor'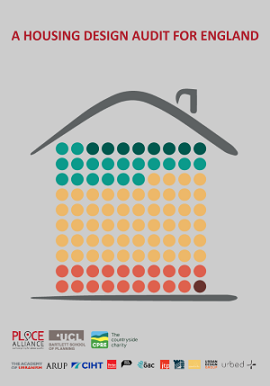 Though conservation professionals' skills in understanding, defining and explaining local character and architecture can help inform new residential design.
---
Historic England's '21 Fascinating Places Listed in 2019'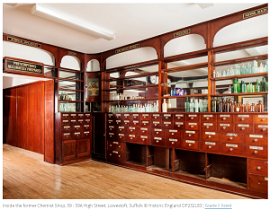 Over 500 historic places have been added to the National Heritage List for England (NHLE) in 2019 and Historic England (HE) has showcased 21 highlights.
---
UK's iconic first red public telephone box upgraded to GII*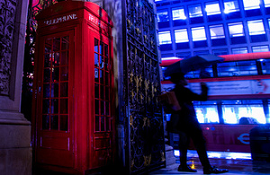 The K2 prototype telephone box situated outside the Royal Academy in London – built as part of the 1924 competition that gave rise to the iconic design and first listed at Grade II in 1986 – has had its listing upgraded to Grade II*.
---
Historic England publishes guidance on BIM for Heritage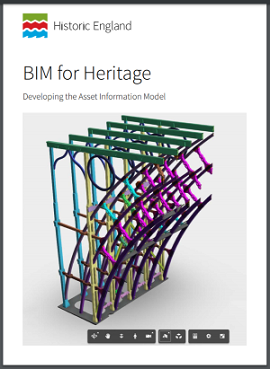 The second in a series focusses on developing the Asset Information Model (AIM).
---
High Streets Face a Bleak Future Without Rethinking Regeneration Strategies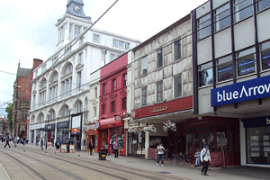 Reflecting issues that will be encountered across the IHBC's June 2020 Brighton School, think tank Centre for Cities argues for High Street success.
---
Take a look inside the first flat in the iconic Battersea Power Station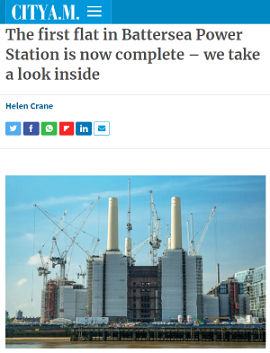 City A.M took a tour of the first apartment to be completed within the original grade II*-listed power station with designer Tim Boyd of Michaelis Boyd – which also designed the interiors for Soho House and the Groucho Club – and Battersea Power Station's UK sales director Georgia Siri.
---