Tax Relief for Heritage: Lessons from abroad
This article is as an annex to VAT Policy for historic buildings.
It was written by Bob Kindred MBE BA IHBC MRTPI from The Institute of Historic Buildings and originally published in May 2014 as Policy regarding Value Added Tax (VAT) on historic buildings.
Introduction
In the United States and Canada, a heritage building tax credit scheme operates through the National Parks Service. This enables developers to claim a tax credit on completed refurbishments (for social housing or restoring derelict/empty buildings) and provides a targeted rather than universal reduction which some in the sector have been calling for. [37]
United States
The Rehabilitation Tax Credit was established in 1986 and applies to costs incurred for rehabilitation, renovation, restoration, and reconstruction of historic buildings. The percentage of costs used as a credit is 10% for buildings in operation before 1986, and 20% for listed buildings. The credit is available to any person or entity that holds the title for an income producing property. [38] [39]
Expenses that qualify for the credit include those for the structural components of a building, eg walls, partitions, floors, ceilings, tiling, windows and doors, air conditioning and heating systems, plumbing, electrical wiring, chimneys, stairs, and other components related to the operation or maintenance of the building. Additionally, 'soft' costs (such as those under the UK Listed Places of Worship Grant scheme such as architect or engineering fees also qualify for the credit. In addition to the federal tax incentive, some 30 States in the USA have some form of heritage tax incentive programme.
The United States Secretary of the Interior established 10 Standards for Rehabilitation, which projects must meet to be eligible for the 20 percent Rehabilitation Tax credit.
They are:
Canada
There are currently four kinds of tax relief to encourage historic building conservation the most interesting of these being property tax credits. These compensate the owner of listed buildings for the costs of a restoration or rehabilitation project. Rather than providing a grant for project costs, the local authority provides a once-only credit on property taxes.
In addition there are Property tax abatements, which compensate the owner for any increase in property taxes on a listed building following a successful restoration or rehabilitation project, spreading the resulting tax increase over several years; property tax relief, which rewards the owner of a listed building by providing a fixed percentage reduction in property taxes and as long as the owner continues to conserve it the tax relief can be made; and finally, sales tax grants and rebates.
These provide relief from provincial sales tax on materials and labour used for heritage conservation projects but only one province (Nova Scotia) currently uses this and the amount of the grant and rebate is limited to the 8% of the provincial sales tax.
--Institute of Historic Building Conservation 08:22, 14 Jun 2016 (BST)
Find out more
IHBC NewsBlog
Historic Photographer of the Year 2020 Winners Announced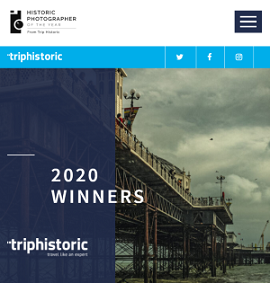 The awards showcase the very best historic places and cultural sites from across the globe.
---
IHBC Launches new 'Guidance Note' on Alterations to Listed Buildings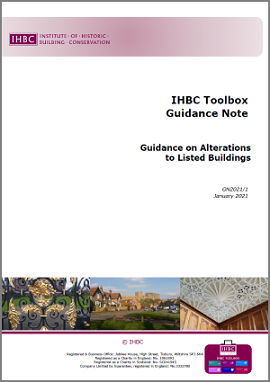 The IHBC's latest Toolbox Guidance Note, on 'Alterations to Listed Buildings' has been issued following UK-wide consultation.
---
Caithness Iron Age Stone Tower Conserved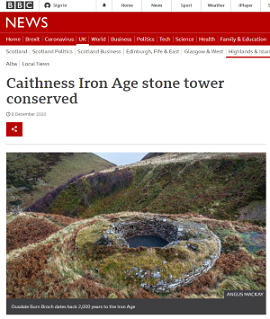 The ruins of Ousdale Burn Broch, north of Helmsdale in Caithness, had fallen into further disrepair over the past 130 years.
---
The American Air Museum at Duxford has been listed Grade II*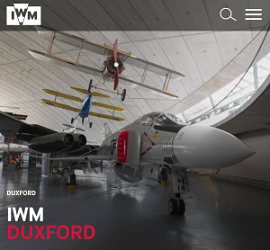 Europe's largest air museum and Britain's best-preserved Second World War airfield – has been included in Grade II* listing, even though technically too recent.
---
West Dean College wins Sussex Heritage Trust Award 2020 for Roof Restoration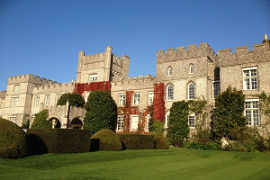 The College of Arts and Conservation has won the award for a for a project which provides or improves facilities for the community, including a £5.8M restoration of the College's 126-year-old roof.
---
Stowe North Hall & WMF: A Step Closer to Completion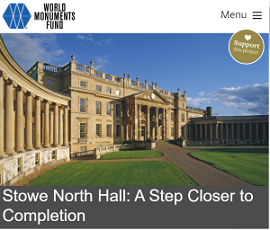 Completion of the restoration of Stowe House's North Hall, largely funded by World Monuments Fund (WMF), came a step closer this summer with the installation of a statue of Mercury opposite the imposing Laocoön group installed last year.
---
IHBC CREATIVE Conservation Fund launched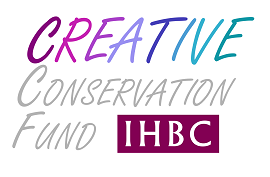 The CREATIVE Conservation Fund helps the IHBC generate and distribute funds exclusively to deserving causes in built and historic environment conservation.
---
The tunnel near Plymouth with a nuclear secret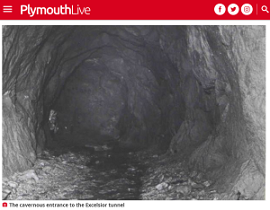 For years, there have been rumours whispered around Plymouth and Cornwall about so-called 'nuclear tunnels' that exist beneath the Tamar Valley.
---
141 bridges with 'very poor' rating remain open to avoid disruption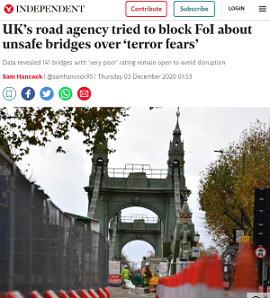 Just under half of England's busiest bridges are severely defected or damaged, but have remained open due to concerns about an influx of traffic should repairs be ordered, it has been revealed.
---
IHBC's new issue of 'Context' released, Oxford themed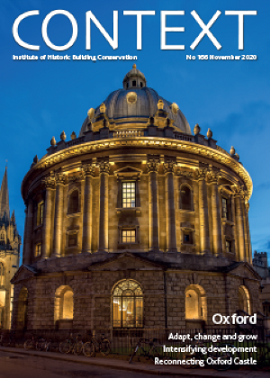 The issue focusses on the future of an historic city – Oxford – and includes an introduction by Layla Moran MP, Chair of the new APPG on Conservation, People and Places which has the IHBC as its Secretariat.
---