Tax Relief for Heritage: Lessons from abroad
This article is as an annex to VAT Policy for historic buildings.
It was written by Bob Kindred MBE BA IHBC MRTPI from The Institute of Historic Buildings and originally published in May 2014 as Policy regarding Value Added Tax (VAT) on historic buildings.
Introduction
In the United States and Canada, a heritage building tax credit scheme operates through the National Parks Service. This enables developers to claim a tax credit on completed refurbishments (for social housing or restoring derelict/empty buildings) and provides a targeted rather than universal reduction which some in the sector have been calling for. [37]
United States
The Rehabilitation Tax Credit was established in 1986 and applies to costs incurred for rehabilitation, renovation, restoration, and reconstruction of historic buildings. The percentage of costs used as a credit is 10% for buildings in operation before 1986, and 20% for listed buildings. The credit is available to any person or entity that holds the title for an income producing property. [38] [39]
Expenses that qualify for the credit include those for the structural components of a building, eg walls, partitions, floors, ceilings, tiling, windows and doors, air conditioning and heating systems, plumbing, electrical wiring, chimneys, stairs, and other components related to the operation or maintenance of the building. Additionally, 'soft' costs (such as those under the UK Listed Places of Worship Grant scheme such as architect or engineering fees also qualify for the credit. In addition to the federal tax incentive, some 30 States in the USA have some form of heritage tax incentive programme.
The United States Secretary of the Interior established 10 Standards for Rehabilitation, which projects must meet to be eligible for the 20 percent Rehabilitation Tax credit.
They are:
Canada
There are currently four kinds of tax relief to encourage historic building conservation the most interesting of these being property tax credits. These compensate the owner of listed buildings for the costs of a restoration or rehabilitation project. Rather than providing a grant for project costs, the local authority provides a once-only credit on property taxes.
In addition there are Property tax abatements, which compensate the owner for any increase in property taxes on a listed building following a successful restoration or rehabilitation project, spreading the resulting tax increase over several years; property tax relief, which rewards the owner of a listed building by providing a fixed percentage reduction in property taxes and as long as the owner continues to conserve it the tax relief can be made; and finally, sales tax grants and rebates.
These provide relief from provincial sales tax on materials and labour used for heritage conservation projects but only one province (Nova Scotia) currently uses this and the amount of the grant and rebate is limited to the 8% of the provincial sales tax.
--Institute of Historic Building Conservation 08:22, 14 Jun 2016 (BST)
IHBC NewsBlog
'Local Heritage Listing: Identifying and Conserving Local Heritage' Published
Historic England has published a new edition of its advice note on how local heritage listing and local heritage lists can be formally identified as part of the wider range of designation so that they can be taken into account in planning applications.
---
Hammersmith Bridge illuminated red in Valentine's Day message to Government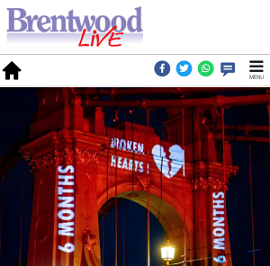 The stunt aimed at highlighting ongoing delays to its repair, as the 133-year-old west London bridge has been closed to traffic since April 2019 when cracks appeared in its pedestals.
---
Drone Surveying a London Landmark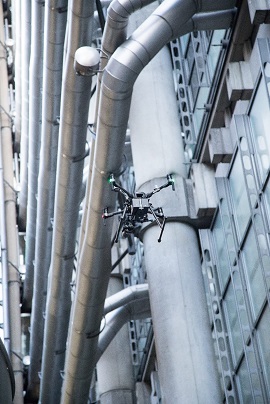 Uninhabited Aerial Vehicles (UAVs) have been used to undertake a survey of the Lloyd's building's external façade in the heart of the City of London.
---
Green Party calls for no VAT on refurbishment in new Parliamentary petition
The petition calls on the government to remove VAT on refurbishment projects and raise VAT on non-Passivhaus new-build construction to 20 per cent. Retrofitting is carbon-efficient but the current VAT regime privileges new build over refurbishment.
---
Conservation Professionals Concerned about Future Planning Policy

Directors of the IHBC and the Victorian Society are among those whose opinions are featured in the RICS in-house publication Modus as it explores heritage impacts in England's planning proposals.
---
Learn all about the Professions in Building Conservation at upcoming Conference

Glasgow City Heritage Trust (GCHT) 3-day online conference aimed at anyone working, or interested in working, within the building and heritage sectors.
---
New use for abandoned oil rigs: Offshore reefs!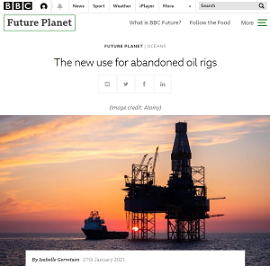 One way in which these old rigs can be remarkably useful is that the subsurface rig can provide the ideal skeleton for coral reefs, allowing the remarkable ecosystems beneath the waves come into their own.
---
Birnbeck Pier, in Weston-super-Mare, to undergo Restoration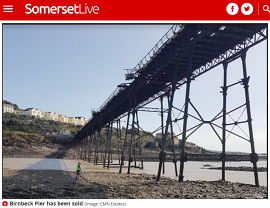 A new company – Birnbeck Holdings Limited – has now been set up by CNM Estates which has purchased Birnbeck Island and the historic pier.
---
Ecclesiastical Heritage Risk Barometer 2020 Published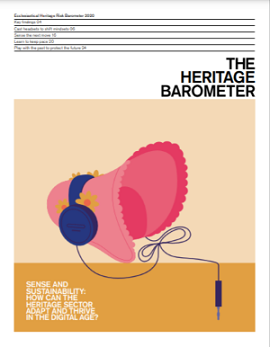 The publication offers research to help answer the question: 'How can the heritage sector adapt and thrive in the digital age'?
---
Victorian Bath House dug up from under a Manchester Car Park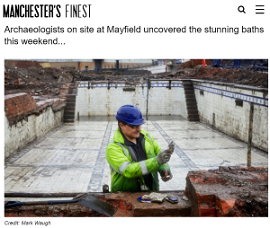 A stunning Victorian Bath House has been uncovered during works on creating the city's first public park in over 100 years.