Tax Relief for Heritage: Lessons from abroad
This article is as an annex to VAT Policy for historic buildings.
It was written by Bob Kindred MBE BA IHBC MRTPI from The Institute of Historic Buildings and originally published in May 2014 as Policy regarding Value Added Tax (VAT) on historic buildings.
Introduction
In the United States and Canada, a heritage building tax credit scheme operates through the National Parks Service. This enables developers to claim a tax credit on completed refurbishments (for social housing or restoring derelict/empty buildings) and provides a targeted rather than universal reduction which some in the sector have been calling for. [37]
United States
The Rehabilitation Tax Credit was established in 1986 and applies to costs incurred for rehabilitation, renovation, restoration, and reconstruction of historic buildings. The percentage of costs used as a credit is 10% for buildings in operation before 1986, and 20% for listed buildings. The credit is available to any person or entity that holds the title for an income producing property. [38] [39]
Expenses that qualify for the credit include those for the structural components of a building, eg walls, partitions, floors, ceilings, tiling, windows and doors, air conditioning and heating systems, plumbing, electrical wiring, chimneys, stairs, and other components related to the operation or maintenance of the building. Additionally, 'soft' costs (such as those under the UK Listed Places of Worship Grant scheme such as architect or engineering fees also qualify for the credit. In addition to the federal tax incentive, some 30 States in the USA have some form of heritage tax incentive programme.
The United States Secretary of the Interior established 10 Standards for Rehabilitation, which projects must meet to be eligible for the 20 percent Rehabilitation Tax credit.
They are:
A property shall be used for its historic purpose or be placed in a new use that requires minimal change to the defining characteristics of the building and its site and environment.
The historic character of a property shall be retained and preserved. The removal of historic materials or alteration of features and spaces that characterize a property shall be avoided.
Each property shall be recognised as a physical record of its time, place, and use. Changes that create a false sense of historical development, such as adding conjectural features or architectural elements from other buildings, shall not be undertaken.
Most properties change over time; those changes that have acquired historic significance in their own right shall be retained and preserved.
Distinctive features, finishes, and construction techniques or examples of craftsmanship that characterise a historic property shall be preserved.
Deteriorated historic features shall be repaired rather than replaced. Where the severity of deterioration requires replacement of a distinctive feature, the new feature shall match the old in design, colour, texture, and other visual qualities and, where possible, materials. Replacement of missing features shall be substantiated by documentary, physical, or pictorial evidence.
Chemical or physical treatments, such as sandblasting, that cause damage to historic materials shall not be used. The surface cleaning of structures, if appropriate, shall be undertaken using the gentlest means possible.
Significant archaeological resources affected by a project shall be protected and preserved. If such resources must be disturbed, mitigation measures shall be undertaken.
New additions, exterior alterations, or related new construction shall not
destroy historic materials that characterise the property. The new work shall be differentiated from the old and shall be compatible with the massing, size, scale, and architectural features to protect the historic integrity of the property and its environment.
New additions and adjacent or related new construction shall be undertaken in such a manner that if removed in the future, the essential form and integrity of the historic property and its environment would be unimpaired.
Canada
There are currently four kinds of tax relief to encourage historic building conservation the most interesting of these being property tax credits. These compensate the owner of listed buildings for the costs of a restoration or rehabilitation project. Rather than providing a grant for project costs, the local authority provides a once-only credit on property taxes.
In addition there are Property tax abatements, which compensate the owner for any increase in property taxes on a listed building following a successful restoration or rehabilitation project, spreading the resulting tax increase over several years; property tax relief, which rewards the owner of a listed building by providing a fixed percentage reduction in property taxes and as long as the owner continues to conserve it the tax relief can be made; and finally, sales tax grants and rebates.
These provide relief from provincial sales tax on materials and labour used for heritage conservation projects but only one province (Nova Scotia) currently uses this and the amount of the grant and rebate is limited to the 8% of the provincial sales tax.
--Institute of Historic Building Conservation 08:22, 14 Jun 2016 (BST)
Find out more
IHBC NewsBlog
IHBC FREE CPD Boost - Easy Access Webinar from Historic England and the IHBC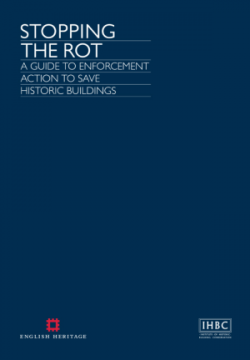 'Enhancing conservation areas & townscapes with S.215s', 13 December - numbers limited so book now!
---
IHBC Out of Context - CPD check-up and prize


'Who said that and what would you say back? FREE BS7913 for the best responses…
---
IHBC CPD boost: bite-sized briefings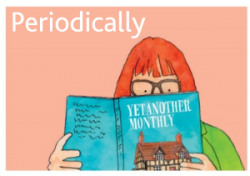 'Periodically', Bob Kindred's bite-sized briefings from the best of current heritage handbooks.
---
IHBC CPD Green Issue QuickQuiz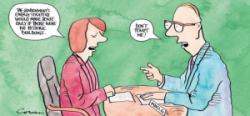 Do you know the ABCs of EPCs?
---
IHBC CPD Green Issue QuickQuiz Part 2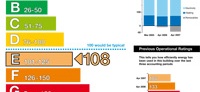 Do you know the ABCs of EPCs? - The answers! You tested your knowledge on energy performance certificates (EPC's) in the last Newsblog so now see how well you did!
---
IHBC at Listed Property Show London 2019 – FREE CPD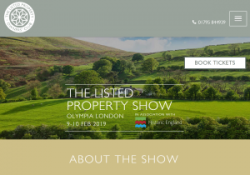 4 hours free CPD via IHBC and partners + lots more at the show in association with Historic England, on 9-10 February 2019 at London's Olympia.
---
IHBC launches new Toolbox Guidance Note for small traders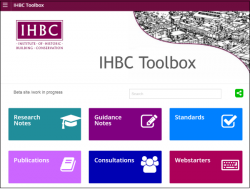 IHBC's latest Guidance Note in our Toolbox aims to provide sole practitioners and small traders with advice on taking on new work, offering 'Ten Red Flags' to watch out for.
---
Scotland - Historic Environment Audit (SHEA) 2018 is now out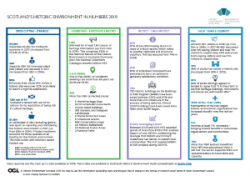 HES lead officer, Karen Robertson, has offered her personal blog looking at the trends and findings.
---
Slate Landscape of North-West Wales - preferred UNESCO World Heritage Site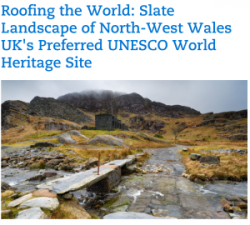 The Slate Landscape of North-West Wales will be the UK's next preferred nomination for UNESCO World Heritage Site status, Heritage Minister Michael Ellis announced recently.
---
Draft Parliamentary Buildings (Restoration and Renewal) Bill for Palace of Westminster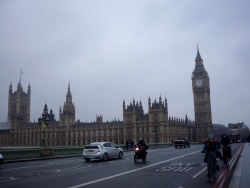 The draft Bill has been presented to allow 'interested parties the opportunity to consider the approach taken to the governance of the Restoration and Renewal Programme'.
---
APPG for Healthy Homes & Buildings White Paper published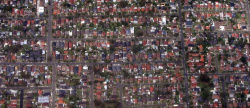 The White Paper highlights 'the need for a holistic approach to building design and renovation'.
---
Register English Community Assets on CAsE and you could win £100 gift voucher
The Architectural Heritage Fund (AHF) asks if you own or manage a community asset that you register it on the new Community Assets Exchange - you could win £100 gift voucher.
---
North of Tyne gets £600m devolution deal
Northern Powerhouse minister Jake Berry has confirmed a £600 million devolution deal for the North of Tyne. It is expected to generate £1.1 billion for the local economy.
---
Fifteen projects reach final of Heritage Angel Awards Wales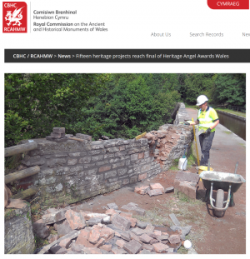 Fifteen outstanding examples of heritage achievement have been selected for a Heritage Angel Award by a panel of judges headed by Baroness Kay Andrews.
---
Entries open for 2019 John Betjeman award: Closing 26 Feb 2019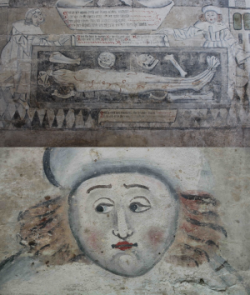 SPAB invites nominations for the award celebrating excellence in the repair to specific elements of places of worship of all denominations and faiths in England and Wales.
---
Civic Voice: Guidance tool for communities to identify local heritage assets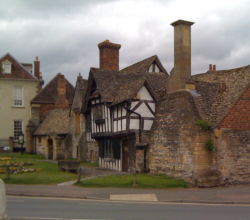 A resource developed as part of Civic Voice's Big Conservation Conversation and their 'Local Heritage List' campaign.
---
The economic value of culture - a benefit transfer study on museums in England
New research has been published to help understand the visitor and non-visitor value of cultural engagement at 4 cultural institutions in England – is this transferrable?
---
Former housing minister Nick Raynsford issues warning on planning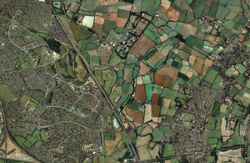 He writes that it has been reduced to a 'chaotic patchwork' of responsibilities which is not compatible with promoting the health, wellbeing and civil rights of communities.
---
DCMS revises - Principles of Selection for Listed Buildings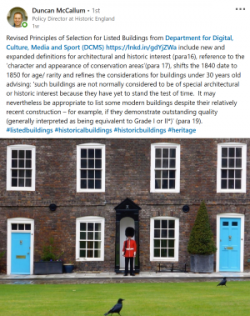 The Department for Digital, Culture, Media and Sport (DCMS) has issued its revised 'Principles of Selection for Listed Buildings' with new dates, definitions and more.
---
Specialist contractors call for government regulation of the construction industry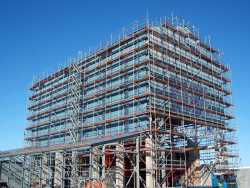 The chairman of the Specialist Engineering Contractors' (SEC) Group wants to government to set up a statutory authority to regulate construction industry practice.
---
Brexit skills shortages - survey

Add your company's take to the largest-ever poll on Brexit skills shortages.
---
Slow progress on encouraging female apprentices to construction industry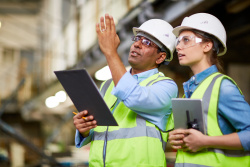 With 88% male in 2016/17 industry initiatives to encourage young women to join the construction industry do not appear to be making much headway.
---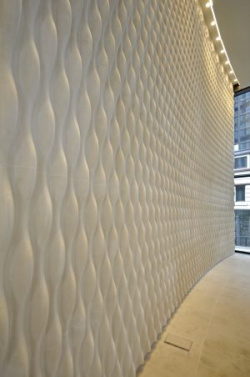 Water-jet cutting of stone changes the industry, but only so far!
---
Nuclear archive wins Andrew Doolan Best Building in Scotland Award for 2018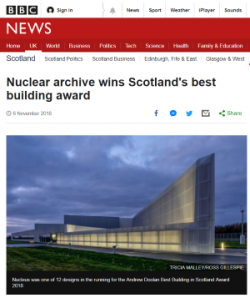 A national archive for the civil nuclear industry by Reiach & Hall Architects has won a top Scottish architecture prize: the Andrew Doolan Best Building in Scotland Award for 2018.