Tax Relief for Heritage: Lessons from abroad
This article is as an annex to VAT Policy for historic buildings.
It was written by Bob Kindred MBE BA IHBC MRTPI from The Institute of Historic Buildings and originally published in May 2014 as Policy regarding Value Added Tax (VAT) on historic buildings.
Introduction
In the United States and Canada, a heritage building tax credit scheme operates through the National Parks Service. This enables developers to claim a tax credit on completed refurbishments (for social housing or restoring derelict/empty buildings) and provides a targeted rather than universal reduction which some in the sector have been calling for. [37]
United States
The Rehabilitation Tax Credit was established in 1986 and applies to costs incurred for rehabilitation, renovation, restoration, and reconstruction of historic buildings. The percentage of costs used as a credit is 10% for buildings in operation before 1986, and 20% for listed buildings. The credit is available to any person or entity that holds the title for an income producing property. [38] [39]
Expenses that qualify for the credit include those for the structural components of a building, eg walls, partitions, floors, ceilings, tiling, windows and doors, air conditioning and heating systems, plumbing, electrical wiring, chimneys, stairs, and other components related to the operation or maintenance of the building. Additionally, 'soft' costs (such as those under the UK Listed Places of Worship Grant scheme such as architect or engineering fees also qualify for the credit. In addition to the federal tax incentive, some 30 States in the USA have some form of heritage tax incentive programme.
The United States Secretary of the Interior established 10 Standards for Rehabilitation, which projects must meet to be eligible for the 20 percent Rehabilitation Tax credit.
They are:
Canada
There are currently four kinds of tax relief to encourage historic building conservation the most interesting of these being property tax credits. These compensate the owner of listed buildings for the costs of a restoration or rehabilitation project. Rather than providing a grant for project costs, the local authority provides a once-only credit on property taxes.
In addition there are Property tax abatements, which compensate the owner for any increase in property taxes on a listed building following a successful restoration or rehabilitation project, spreading the resulting tax increase over several years; property tax relief, which rewards the owner of a listed building by providing a fixed percentage reduction in property taxes and as long as the owner continues to conserve it the tax relief can be made; and finally, sales tax grants and rebates.
These provide relief from provincial sales tax on materials and labour used for heritage conservation projects but only one province (Nova Scotia) currently uses this and the amount of the grant and rebate is limited to the 8% of the provincial sales tax.
--Institute of Historic Building Conservation 08:22, 14 Jun 2016 (BST)
Find out more
IHBC NewsBlog
Mapping tool for unused construction materials launched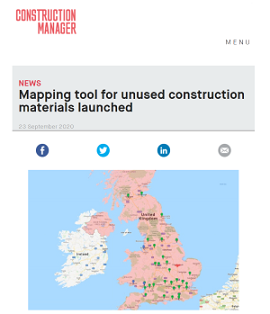 A mapping tool that provides contractors and their suppliers with a central database of local Materials Exchange Platform (MEP) projects to help cut waste by finding a home for unused materials has been launched.
---
'Unusual' WW2 sites listed and upgraded to mark 80th anniversary of Battle of Britain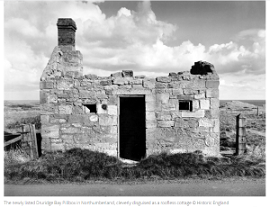 An air raid shelter, a pillbox cleverly disguised as a roofless cottage, a rare Chain Home radar defence tower, and a war memorial have been granted protection.
---
Derby City Council plans to knock down the 43-year old Assembly Rooms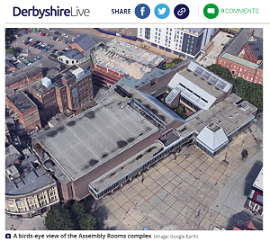 A planning application has been submitted by Derby City Council to knock down the Assembly Rooms – which has played host to the likes of Elton John, Iron Maiden, Take That, etc.
---
RIBA launches new contracts for the provision of conservation architectural services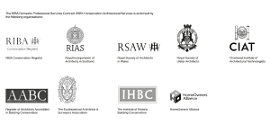 Specifically tailored for conservation projects, the Royal Institute of British Architects (RIBA) has launched two brand new professional services contracts.
---
Liverpool Mayor blocks £5m zip wire plan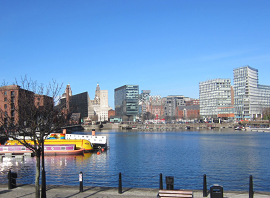 Liverpool Mayor Joe Anderson has made a dramatic intervention into the zip wire row which has divided people, politicians and businesses in the city.
---
Big Ben's roof is revealed as conservation work continues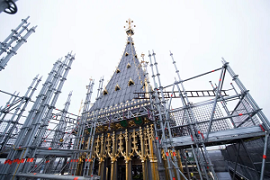 The roof of the Elizabeth Tower (also known as Big Ben) is slowly becoming visible again from 28 September 2020, as part of the scaffolding is removed.
---
Discover webinars, lectures, training, and other events via IHBC's CPD Circular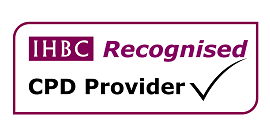 The IHBC lists quality providers of education and learning in the historic built environment, and emails a monthly recap of their upcoming events.
---
Denmark's 300-year-old homes of the future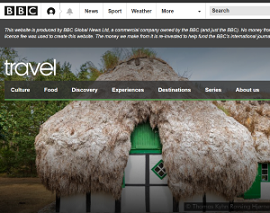 On Læsø, houses are thatched with thick, heavy bundles of silvery seaweed that have the potential to be a contemporary building material around the world.
---
Upcoming Heritage Open Days to feature in-person and online events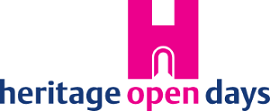 For the first time in its history, England's largest festival of heritage and culture will feature online events as well as in-person activities. Heritage Open Days (HODs) returns in September, thanks to support from players of People's Postcode Lottery.
---
RSA report 'Heritage for inclusive growth' published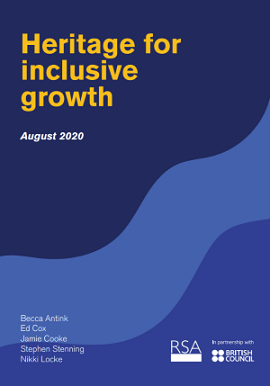 The Royal Society for the encouragement of Arts, Manufactures and Commerce (RSA) shows the scale of the 'missed opportunity' if we continue to separate heritage policymaking and economic policymaking.
---