Conservation officer
To help develop this article, click 'Edit this article' above.
---
Local planning authorities generally employ, or retain the services of, a conservation officer. Sometimes this role may be combined with that of archaeological officer, although they are very different, albeit related, functions.
The conservation officer's role is to ensure the heritage assets of the local authority are preserved, managed, enhanced and promoted.
The involvement of local authority conservation officers in development proposals might include:
Managed intelligently the conservation of heritage assets need not disrupt developments. However, this often requires engagement with the local planning authority's conservation officer as soon as possible if it is suspected that proposals may affect heritage assets. This will help identify the procedures that must be followed and avoid abortive work.
Other activities undertaken by a local authority conservation officer might include:
The activities of conservation officers are most effective when they are embedded in the local planning authority, rather than being seen as an add on.
NB Conservation officers may also be employed by non-departmental public bodies or charitable trusts such as English Nature, the Countryside Agency, English Heritage, Historic England, the National Trust and so on, as well as by central government and by private consultancies.
[edit]
External references.
Featured articles and news
IHBC asks you to contribute to the debate on gentrification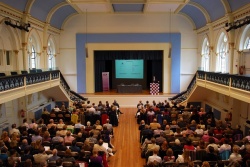 The Guardian reports on the dangers of gentrification - join the debate at IHBC NewsBlogs
---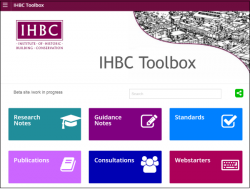 Our Toolbox offers easy access to the essential tools in conservation practice including links to Standards, 22 Practice notes, Consultations and much more.
---
Churchill Barriers to be listed

Second World War structures at Scapa Flow have been recognised as being of national importance by Historic Environment Scotland (HES).
---
Historic brick reservoir image wins award
The image of a covered reservoir in London's Finsbury Park has won the best architecture photograph of the year at the Arcaid Images Architectural Photography Awards 2016.
---
Westminster City Council gains approval for Special Policy Areas
The London Council's plans are given the go-ahead to management development in five unique specialist clusters.
---
Property Flood Resilience Action Plan out
An independent report has been issued relating to flood protection, aiming to help with flood resilience.