Conservation officer
Local planning authorities generally employ, or retain the services of, a conservation officer. Sometimes this role may be combined with that of archaeological officer, although they are very different, albeit related, functions. The role can also be referred to as Historic buildings inspector.
The conservation officer's role is to ensure the heritage assets of the local authority are preserved, managed, enhanced and promoted.
The involvement of local authority conservation officers in development proposals might include:
Managed intelligently the conservation of heritage assets need not disrupt developments. However, this often requires engagement with the local planning authority's conservation officer as soon as possible if it is suspected that proposals may affect heritage assets. This will help identify the procedures that must be followed and avoid abortive work.
Other activities undertaken by a local authority conservation officer might include:
The activities of conservation officers are most effective when they are embedded in the local planning authority, rather than being seen as an add-on.
NB. Conservation officers may also be employed by non-departmental public bodies or charitable trusts such as English Nature, the Countryside Agency, English Heritage, Historic England, the National Trust and so on, as well as by central government and by private consultancies.
[edit]
External references.
IHBC NewsBlog
IHBC's 2019 Nottingham Annual School a Great Success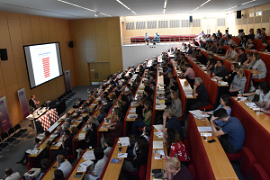 One of the IHBC's most populous Schools, the 2019 Nottingham School will be remembered for its combination authoritative speakers, urban experiences and accessible learning, including the IHBC's Spotlights.
---
England's new High Streets Task Force will help revitalise high streets and town centres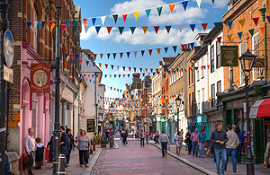 A new High Streets Task Force, to support local leaders as they revitalise England's high streets and town centres, has been launched.
---
UK petition to Zero-rate VAT on deep retrofit/eco-refurbishment building works now open

A UK parliamentary petition to Zero-rate VAT on deep retrofit/eco-refurbishment building works on all homes, has been launched, with a deadline of 8 January 2020.
---
IHBC's new Guidance Notes launched at Nottingham's 2019 School Spotlights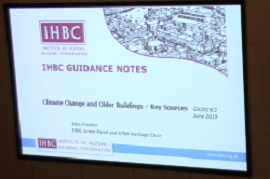 The IHBC has launched two new Guidance Notes, on Retrofitting of Traditional Buildings and Climate Change and Older Buildings – Key Sources.
---
NLA awards 2019 include Pitzhanger Manor and Gallery for Conservation & Retrofit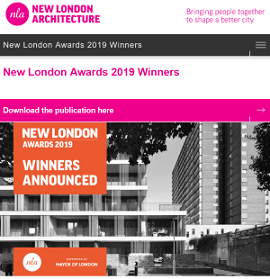 The Conservation & Retrofit award of the New London Awards (NLA) 2019 has been won by Pitzhanger Manor and Gallery, W5, by Jestico + Whiles and Julian Harrap Architects.
---
AHF £15M fund – 'Transforming Places Through Heritage'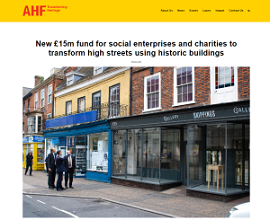 The Architectural Heritage Fund (AHF) has announced the opening of the 'Transforming Places Through Heritage' fund, focussed on reinvigorating England's high streets.
---
How wartime photographers dodged Nazi bombing to record historic buildings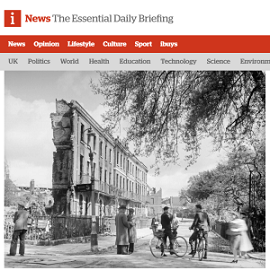 A race against devastation - a new exhibition chronicles the wartime work of the National Buildings Record – set up to capture a disappearing landscape.
---
---
---