Loss of senior conservation staff and posts in England March 2010 to April 2011
This article was created by the Institute of Historic Building Conservation (IHBC). It was written by Fiona Newton, IHBC Projects Officer and published in December 2012. You can see the original article on the IHBC website.
Executive summary
Concern for the age and experience profile of conservation staff across England and absence of succession planning has led IHBC to enumerate the nature and scale of the problem. This paper serves to set out the emerging deficit and to help inform any action.
Introduction
Numbers of Conservation staff in England fell in 2011 by 6%, according to the figures collected by the IHBC and published in conjunction with English Heritage and The Association of Local Government Archaeological Officers (ALGAO). In addition to the published headline figures for 2011 we have also examined the survey material to look at the impact of recent staff cuts on older staff at senior levels in local authorities. The senior staff referred to here are those at Principal level and above and mainly known to be over 55.
Headline figures:
| | |
| --- | --- |
| Total number of conservation staff at end of 2011 | 568 |
| Total loss of conservation staff for 2011 | 39 |
|  % loss of total conservation staff for 2011 | 6% |
| Total loss of senior staff for 2011 | 16.3 |
|  % loss of senior staff as percentage of all staff for 2011 | 2.6% |
| | |
| --- | --- |
| Loss of senior staff (posts of principal or above) | |
| Senior staff made redundant and not replaced (FTE) | 2.5 |
| Senior staff left voluntarily and not replaced (FTE) | 1.6 |
| Senior staff retired and not replaced (FTE) | 4.7 |
| Reduced hours of senior staff (FTE) | 4 |
| Total | 13.3 |
| | |
| --- | --- |
| Loss of senior posts but retention of staffing levels | |
| Senior staff left and replaced by downgraded post, reduced experience post-holders or more junior staff (FTE) | 3 |
In 2008 the IHBC survey of conservation staffing also took a snap shot survey of the age profiles of the staff. This showed that just over 30% of conservation staff were aged between 50 and 59. Some of these staff will have reached 60 by 2011 and have been looking towards retirement. Others may have hoped to continue working for some years more.
Loss of staff is caused by compulsory redundancies or severance packages, by staff leaving for unspecified reasons and from retirement, including early retirement and, critically of course, then the failure to replace them.
A number of older staff work to reduced hours (in easing the way to retirement) but the time is not backfilled, and this leads to a decrease in general capacity and, specifically, a reduction in the experience of those over 55. This is a relatively common pattern where staff approach retirement and phased retirement may be the chosen route by the current post-holder but once they retire entirely it is possible that, if not lost completely, the post will only be filled on the reduced hours latterly funded. Not all reductions of senior staff hours have been the chosen path of post-holders, some have been enforced by the Local Authority as part of cuts.
Those who are senior, both in organizational status and in age, generally have more experience and knowledge both of the wider conservation role and of their geographical area of work: their loss to conservation services is considerable. They often leave sometime before any replacement is in place (if indeed one is made), leading to a lack of continuity of knowledge and practice. Younger and more junior staff appointed after such hiatus are not able to inherit the skills and knowledge from those with the experience.
---
This is one of a series of occasional Research Notes published by The Institute of Historic Building Conservation (IHBC). The Notes necessarily reflect knowledge and practice at the time they were developed, while the IHBC always welcomes new case examples, feedback and comment to [email protected] for future revisions and updates.
--Institute of Historic Building Conservation 12:34, 24 Jun 2016 (BST)
IHBC NewsBlog
Historic England's '21 Fascinating Places Listed in 2019'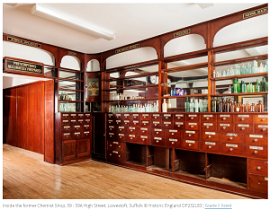 Over 500 historic places have been added to the National Heritage List for England (NHLE) in 2019 and Historic England (HE) has showcased 21 highlights.
---
UK's iconic first red public telephone box upgraded to GII*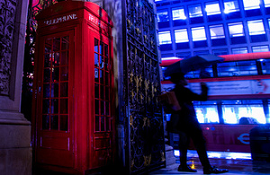 The K2 prototype telephone box situated outside the Royal Academy in London – built as part of the 1924 competition that gave rise to the iconic design and first listed at Grade II in 1986 – has had its listing upgraded to Grade II*.
---
Historic England publishes guidance on BIM for Heritage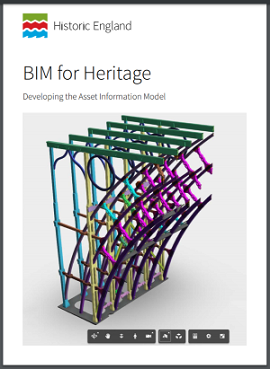 The second in a series focusses on developing the Asset Information Model (AIM).
---
High Streets Face a Bleak Future Without Rethinking Regeneration Strategies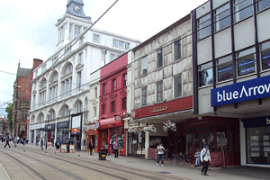 Reflecting issues that will be encountered across the IHBC's June 2020 Brighton School, think tank Centre for Cities argues for High Street success.
---
Take a look inside the first flat in the iconic Battersea Power Station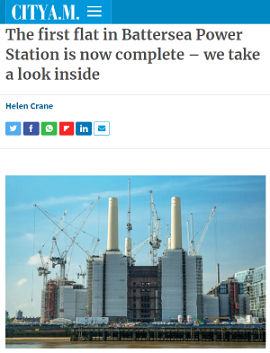 City A.M took a tour of the first apartment to be completed within the original grade II*-listed power station with designer Tim Boyd of Michaelis Boyd – which also designed the interiors for Soho House and the Groucho Club – and Battersea Power Station's UK sales director Georgia Siri.
---
Retrofit scheme named World Building of the Year at WAF 2019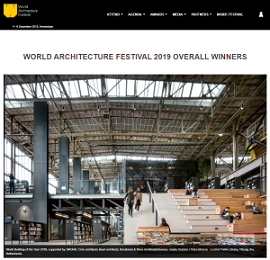 A conversion of a locomotive hangar into a public library is the first retrofit to win the top prize at the World Architecture Festival (WAF).
---
Historic England Updates Technical Conservation Guidance and Research Doc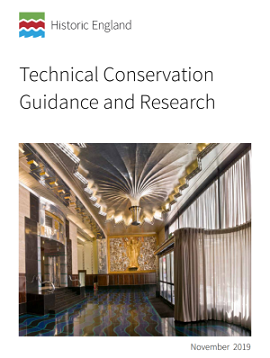 New guidance and research includes: Lightning Protection, Church Roof Replacement using Terne-coated SS, the conservation of Fibrous Plaster, and more.
---
Heritage Declares launched to urge more quick and effective response to climate change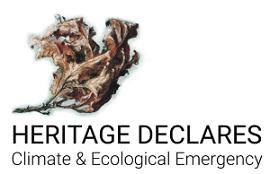 The non-affiliated group aims to galvanise climate action in the heritage sector.
---
Methodology for Moisture Investigations in Traditional Buildings agreed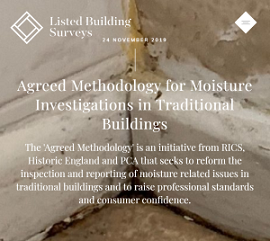 A 'Methodology for Moisture Investigations in Traditional Buildings ' has been agreed between RICS, Historic England and the service provider PCA, a trade body, which should help raise professional standards and consumer confidence.
---
Drinkers toast the future after historic Leeds pub granted GII listed heritage status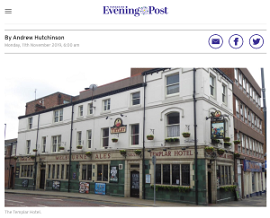 The Templar Hotel on Vicar Lane has been listed at Grade II by the Department for Digital, Culture, Media and Sport on the advice of Historic England.
---
Housing Minister announces new champion for modern 'MMC' housebuilding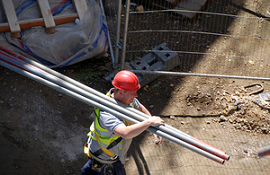 Government has announced a new Champion for Modern Methods of Construction as part of the government's drive to make the UK the global leader in housing standards.
---
RTPI on 'Why planning needs better outcome measurement'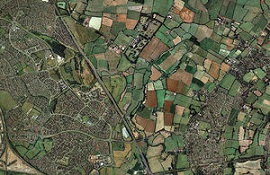 Planning is about so much more than the number of applications approved and the speed of processing them so the RTPI is commissioning research aimed at producing a toolkit that can demonstrate a wider range of outcomes.
---