Loss of senior conservation staff and posts in England March 2010 to April 2011
This article was created by the Institute of Historic Building Conservation (IHBC). It was written by Fiona Newton, IHBC Projects Officer and published in December 2012. You can see the original article on the IHBC website.
Executive summary
Concern for the age and experience profile of conservation staff across England and absence of succession planning has led IHBC to enumerate the nature and scale of the problem. This paper serves to set out the emerging deficit and to help inform any action.
Introduction
Numbers of Conservation staff in England fell in 2011 by 6%, according to the figures collected by the IHBC and published in conjunction with English Heritage and The Association of Local Government Archaeological Officers (ALGAO). In addition to the published headline figures for 2011 we have also examined the survey material to look at the impact of recent staff cuts on older staff at senior levels in local authorities. The senior staff referred to here are those at Principal level and above and mainly known to be over 55.
Headline figures:
| | |
| --- | --- |
| Total number of conservation staff at end of 2011 | 568 |
| Total loss of conservation staff for 2011 | 39 |
|  % loss of total conservation staff for 2011 | 6% |
| Total loss of senior staff for 2011 | 16.3 |
|  % loss of senior staff as percentage of all staff for 2011 | 2.6% |
| | |
| --- | --- |
| Loss of senior staff (posts of principal or above) | |
| Senior staff made redundant and not replaced (FTE) | 2.5 |
| Senior staff left voluntarily and not replaced (FTE) | 1.6 |
| Senior staff retired and not replaced (FTE) | 4.7 |
| Reduced hours of senior staff (FTE) | 4 |
| Total | 13.3 |
| | |
| --- | --- |
| Loss of senior posts but retention of staffing levels | |
| Senior staff left and replaced by downgraded post, reduced experience post-holders or more junior staff (FTE) | 3 |
In 2008 the IHBC survey of conservation staffing also took a snap shot survey of the age profiles of the staff. This showed that just over 30% of conservation staff were aged between 50 and 59. Some of these staff will have reached 60 by 2011 and have been looking towards retirement. Others may have hoped to continue working for some years more.
Loss of staff is caused by compulsory redundancies or severance packages, by staff leaving for unspecified reasons and from retirement, including early retirement and, critically of course, then the failure to replace them.
A number of older staff work to reduced hours (in easing the way to retirement) but the time is not backfilled, and this leads to a decrease in general capacity and, specifically, a reduction in the experience of those over 55. This is a relatively common pattern where staff approach retirement and phased retirement may be the chosen route by the current post-holder but once they retire entirely it is possible that, if not lost completely, the post will only be filled on the reduced hours latterly funded. Not all reductions of senior staff hours have been the chosen path of post-holders, some have been enforced by the Local Authority as part of cuts.
Those who are senior, both in organizational status and in age, generally have more experience and knowledge both of the wider conservation role and of their geographical area of work: their loss to conservation services is considerable. They often leave sometime before any replacement is in place (if indeed one is made), leading to a lack of continuity of knowledge and practice. Younger and more junior staff appointed after such hiatus are not able to inherit the skills and knowledge from those with the experience.
---
This is one of a series of occasional Research Notes published by The Institute of Historic Building Conservation (IHBC). The Notes necessarily reflect knowledge and practice at the time they were developed, while the IHBC always welcomes new case examples, feedback and comment to ihbc.org.uk [email protected]ihbc.org.uk for future revisions and updates.
--Institute of Historic Building Conservation 12:34, 24 Jun 2016 (BST)
IHBC NewsBlog
Mapping tool for unused construction materials launched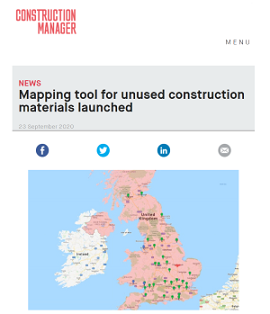 A mapping tool that provides contractors and their suppliers with a central database of local Materials Exchange Platform (MEP) projects to help cut waste by finding a home for unused materials has been launched.
---
'Unusual' WW2 sites listed and upgraded to mark 80th anniversary of Battle of Britain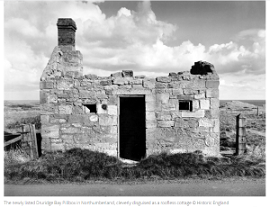 An air raid shelter, a pillbox cleverly disguised as a roofless cottage, a rare Chain Home radar defence tower, and a war memorial have been granted protection.
---
Derby City Council plans to knock down the 43-year old Assembly Rooms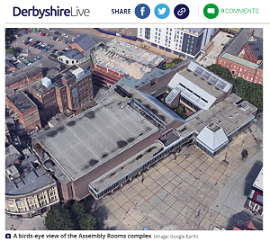 A planning application has been submitted by Derby City Council to knock down the Assembly Rooms – which has played host to the likes of Elton John, Iron Maiden, Take That, etc.
---
RIBA launches new contracts for the provision of conservation architectural services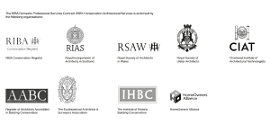 Specifically tailored for conservation projects, the Royal Institute of British Architects (RIBA) has launched two brand new professional services contracts.
---
Liverpool Mayor blocks £5m zip wire plan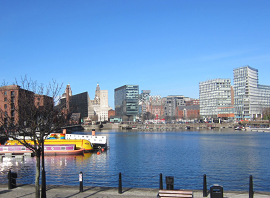 Liverpool Mayor Joe Anderson has made a dramatic intervention into the zip wire row which has divided people, politicians and businesses in the city.
---
Big Ben's roof is revealed as conservation work continues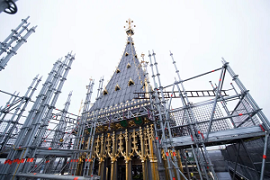 The roof of the Elizabeth Tower (also known as Big Ben) is slowly becoming visible again from 28 September 2020, as part of the scaffolding is removed.
---
Discover webinars, lectures, training, and other events via IHBC's CPD Circular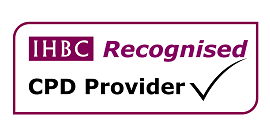 The IHBC lists quality providers of education and learning in the historic built environment, and emails a monthly recap of their upcoming events.
---
Denmark's 300-year-old homes of the future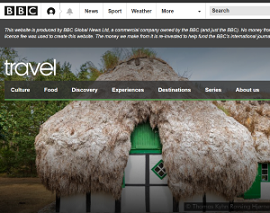 On Læsø, houses are thatched with thick, heavy bundles of silvery seaweed that have the potential to be a contemporary building material around the world.
---
Upcoming Heritage Open Days to feature in-person and online events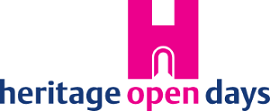 For the first time in its history, England's largest festival of heritage and culture will feature online events as well as in-person activities. Heritage Open Days (HODs) returns in September, thanks to support from players of People's Postcode Lottery.
---
RSA report 'Heritage for inclusive growth' published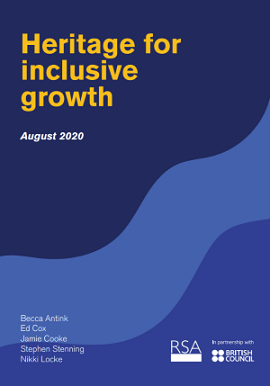 The Royal Society for the encouragement of Arts, Manufactures and Commerce (RSA) shows the scale of the 'missed opportunity' if we continue to separate heritage policymaking and economic policymaking.
---