Conservation practice survey 2016
A joint survey between the Institute of Historic Building Conservation (IHBC) and Historic Towns Forum (HTF) into current issues in conservation practice from January to February 2016 elicited responses from 103 people from a wide range of backgrounds and professional areas.
A series of statements were given and respondents were asked to say how much they agreed with the statement. The respondents agreed very strongly with statements such as;
Managing and enabling appropriate change is fundamental to conservation practice.
Heritage protection requires an understanding of traditional building construction.
Professional conservation practice is about reconciling 'significance' or special architectural interest' with using and adapting heritage buildings and places.
Heritage has social and economic value in addition to cultural value.
In general most statements suggested were agreed with by respondents. The only one generating any major disagreement was 'Historic environment legislation and procedures can be an impediment to growth'. The other statement that generated a degree of disagreement was 'Heritage conservation is mainly about understanding significance'.
The key current challenges and issues in conservation practice identified by respondents were:
Practice:
Shortage of professional skills and capacity in local government.
Lack of technical and craft skills in the construction sector.
Lack of political support and understanding in local government.
Inflexible application of health, highways, building and other legislation and standards.
Values:
Misconceptions that heritage is a barrier to growth.
Vagueness of the term 'harm' in the National Planning Policy Framework in England.
Differing legal interpretations of the term 'significance' in policy, guidance and practice.
Funding and economics:
Lack of mainstream funding for heritage projects.
Limited heritage specialist funding for projects.
Dave Chetwyn, HTF Chair and IHBC past Chair said: 'The survey demonstrates the wide and complex context against which conservation professionals operate. The overwhelming consensus appears to be that heritage is a positive force for delivering growth, not a barrier, as is often portrayed.'
IHBC Director Sean O'Reilly said: 'Clearly there are serious failings in the current heritage landscape, as it should be about helping to integrate conservation practice and policy into an accessible and coherent process suitable for public use and scrutiny. Instead the evidence seems to suggest that practice and policy are increasingly going down separate paths. This can only make the entire process of heritage care, management and change even more challenging for all players: practitioners, clients, users and stakeholders.'
Fiona Newton, IHBC's Projects Officer, said: 'Respondents from all professional backgrounds agreed that lack of suitable skills in both local government and construction and lack of funding were key challenges for building conservation practice'.
You can access the survey report on the IHBC website.
---
--Institute of Historic Building Conservation 11:56, 21 Jun 2016 (BST)
IHBC NewsBlog
IHBC President reminds on nominations for 2018 Marsh Awards – closing 28 Feb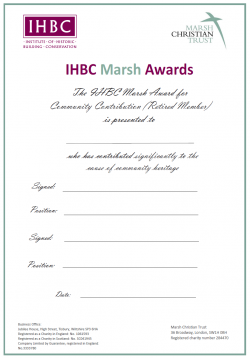 IHBC President David McDonald is encouraging members to consider nominations for the newly launched Marsh Awards.
---
IHBC - Heritage from the doorstep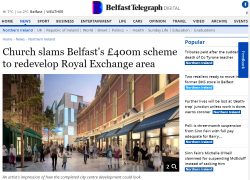 Church slams Belfast's £400m regen scheme due to 'lack of attention to… preserving or enhancing character'.
---
IHBC CPD reminder – Historic England Heritage Planning Case Database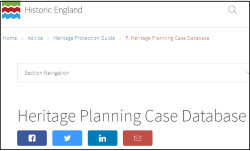 HE publishes database to search for appeal and call-in decisions on planning permission affecting heritage assets and listed building consent in England.
---
Cadw research update on preservation of listed buildings in disrepair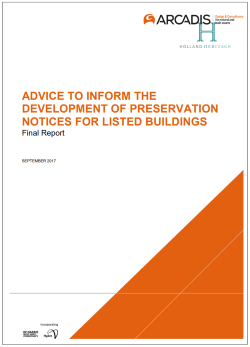 The research relates to how the Historic Environment (Wales) Act 2016 can allow Welsh Ministers make regulations to give LAs new powers to issue 'preservation notices'.
---
Scottish Government publish key findings from the SHCS 2016

Key findings from the Scottish House Condition Survey (SHCS) 2016, include energy efficiency ratings, carbon emissions, Scottish Housing Quality Standard and disrepair.
---
Threat of legal action leads NP to defer planning decision on new homes for locals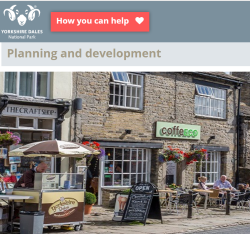 Yorkshire Dales National Park Authority has deferred a decision on whether to grant planning permission for five new, affordable homes in Bainbridge for local people.
---
Latest SPAB Briefing series available to download - Disaster and Recovery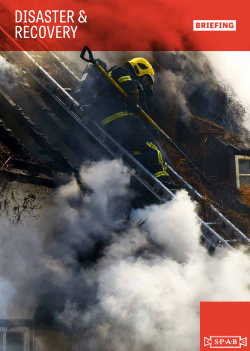 Briefings offer cutting-edge information to help both owners and building professionals.
---
Income cannot plug gaps from funding cuts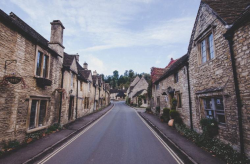 England's Local Government Association has responded to the provisional Local Government Finance Settlement published recently.