Conservation practice survey 2016
A joint survey between the Institute of Historic Building Conservation (IHBC) and Historic Towns Forum (HTF) into current issues in conservation practice from January to February 2016 elicited responses from 103 people from a wide range of backgrounds and professional areas.
A series of statements were given and respondents were asked to say how much they agreed with the statement. The respondents agreed very strongly with statements such as;
Heritage has social and economic value in addition to cultural value.
In general most statements suggested were agreed with by respondents. The only one generating any major disagreement was 'Historic environment legislation and procedures can be an impediment to growth'. The other statement that generated a degree of disagreement was 'Heritage conservation is mainly about understanding significance'.
The key current challenges and issues in conservation practice identified by respondents were:
Values:
Funding and economics:
Dave Chetwyn, HTF Chair and IHBC past Chair said: 'The survey demonstrates the wide and complex context against which conservation professionals operate. The overwhelming consensus appears to be that heritage is a positive force for delivering growth, not a barrier, as is often portrayed.'
IHBC Director Sean O'Reilly said: 'Clearly there are serious failings in the current heritage landscape, as it should be about helping to integrate conservation practice and policy into an accessible and coherent process suitable for public use and scrutiny. Instead the evidence seems to suggest that practice and policy are increasingly going down separate paths. This can only make the entire process of heritage care, management and change even more challenging for all players: practitioners, clients, users and stakeholders.'
Fiona Newton, IHBC's Projects Officer, said: 'Respondents from all professional backgrounds agreed that lack of suitable skills in both local government and construction and lack of funding were key challenges for building conservation practice'.
You can access the survey report on the IHBC website.
---
--Institute of Historic Building Conservation 11:56, 21 Jun 2016 (BST)
IHBC NewsBlog
IHBC's 2019 Nottingham Annual School a Great Success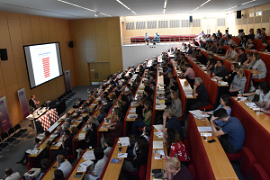 One of the IHBC's most populous Schools, the 2019 Nottingham School will be remembered for its combination authoritative speakers, urban experiences and accessible learning, including the IHBC's Spotlights.
---
England's new High Streets Task Force will help revitalise high streets and town centres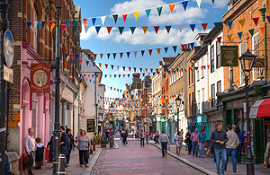 A new High Streets Task Force, to support local leaders as they revitalise England's high streets and town centres, has been launched.
---
UK petition to Zero-rate VAT on deep retrofit/eco-refurbishment building works now open

A UK parliamentary petition to Zero-rate VAT on deep retrofit/eco-refurbishment building works on all homes, has been launched, with a deadline of 8 January 2020.
---
IHBC's new Guidance Notes launched at Nottingham's 2019 School Spotlights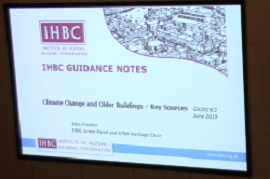 The IHBC has launched two new Guidance Notes, on Retrofitting of Traditional Buildings and Climate Change and Older Buildings – Key Sources.
---
NLA awards 2019 include Pitzhanger Manor and Gallery for Conservation & Retrofit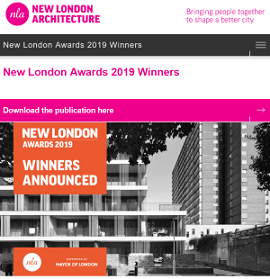 The Conservation & Retrofit award of the New London Awards (NLA) 2019 has been won by Pitzhanger Manor and Gallery, W5, by Jestico + Whiles and Julian Harrap Architects.
---
AHF £15M fund – 'Transforming Places Through Heritage'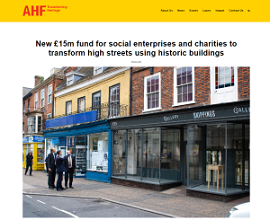 The Architectural Heritage Fund (AHF) has announced the opening of the 'Transforming Places Through Heritage' fund, focussed on reinvigorating England's high streets.
---
How wartime photographers dodged Nazi bombing to record historic buildings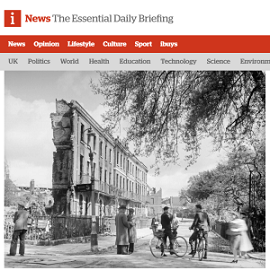 A race against devastation - a new exhibition chronicles the wartime work of the National Buildings Record – set up to capture a disappearing landscape.
---
---
---