Conservation practice survey 2016
A joint survey between the Institute of Historic Building Conservation (IHBC) and Historic Towns Forum (HTF) into current issues in conservation practice from January to February 2016 elicited responses from 103 people from a wide range of backgrounds and professional areas.
A series of statements were given and respondents were asked to say how much they agreed with the statement. The respondents agreed very strongly with statements such as;
Heritage has social and economic value in addition to cultural value.
In general most statements suggested were agreed with by respondents. The only one generating any major disagreement was 'Historic environment legislation and procedures can be an impediment to growth'. The other statement that generated a degree of disagreement was 'Heritage conservation is mainly about understanding significance'.
The key current challenges and issues in conservation practice identified by respondents were:
Values:
Funding and economics:
Dave Chetwyn, HTF Chair and IHBC past Chair said: 'The survey demonstrates the wide and complex context against which conservation professionals operate. The overwhelming consensus appears to be that heritage is a positive force for delivering growth, not a barrier, as is often portrayed.'
IHBC Director Sean O'Reilly said: 'Clearly there are serious failings in the current heritage landscape, as it should be about helping to integrate conservation practice and policy into an accessible and coherent process suitable for public use and scrutiny. Instead the evidence seems to suggest that practice and policy are increasingly going down separate paths. This can only make the entire process of heritage care, management and change even more challenging for all players: practitioners, clients, users and stakeholders.'
Fiona Newton, IHBC's Projects Officer, said: 'Respondents from all professional backgrounds agreed that lack of suitable skills in both local government and construction and lack of funding were key challenges for building conservation practice'.
You can access the survey report on the IHBC website.
---
--Institute of Historic Building Conservation 11:56, 21 Jun 2016 (BST)
IHBC NewsBlog
IHBC offers sympathies to Paris on Notre Dame fire, as scale of damage under review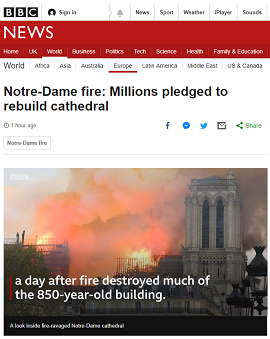 With the assessment of the scale of the fire damage to Notre Dame and its causes still ongoing, the IHBC offers its sympathies to the people of France, Europe and to the world.
---
Planning approval for restoration of historic border bridge, writes The Berwick Advertiser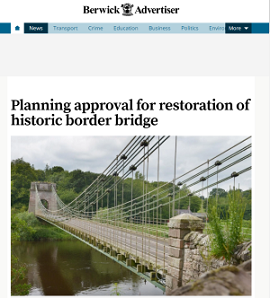 Plans to 'take apart and rebuild' a historic bridge linking England and Scotland have been approved by Northumberland County Council and its Scottish counterpart.
---
New House of Commons Library Note on VAT and Churches: from reforms to grants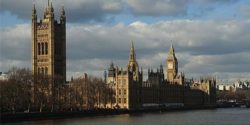 The House of Commons Library has issued a new Briefing Note that examines how construction work for churches is treated for VAT in the UK.
---
Norwich Anglia Square: Government calls in tower block plan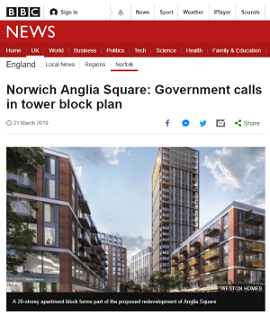 An inquiry will decide on a £250m redevelopment of a shopping complex, including 1,250 new homes, after plans were called in by the government.
---
Dudley council to undertake Unite's pioneering construction charter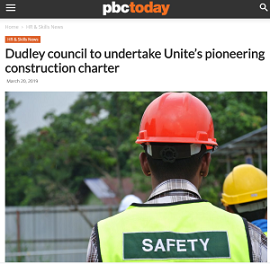 Dudley Council signing up to Unite's construction charter, a pioneering agreement to ensure that working conditions and building standards on construction projects under the control of the council meet the highest standards.
---
Historic England's new guidance on piling reported to engineers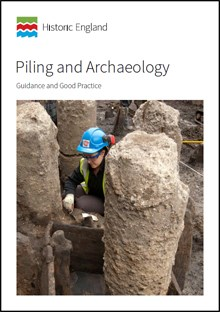 Ground Engineering News has updated readers on Historic England's (HE) publication of its guidance on piling.
---
Big Ben's iconic clock face restored to original blue colour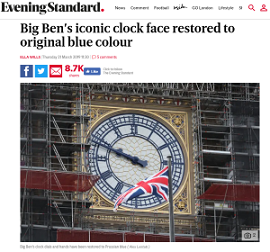 Big Ben's famous clock face has been unveiled in its new blue colour following more than a year of restoration.
---
Heads of Planning Scotland (HOPS): 'Planning Bill Could Break the System'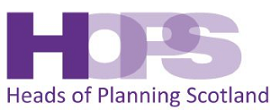 Heads of Planning Scotland (HOPS), who represent officials running planning authorities across the country, has warned that the scale of new responsibilities to be introduced in the Planning Bill could break the back of an already under-resourced system.
---
Historic England launches new heritage apprenticeships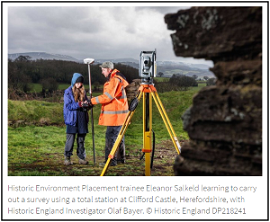 Historic England (HE) has launched new apprenticeships intended to meet the demand for skilled professionals around the country.
---
IHBC Tech Panel lead Prof John Edwards explores with CIOB how 'Conservation is driving quality in construction'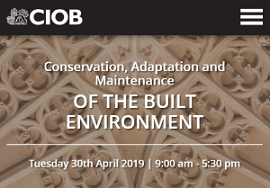 IHBC Tech Panel lead Prof John Edwards has made the case to members of the CIOB that Conservation is driving quality in construction.
---
Prince Charles: Future of built heritage could be endangered by traditional skills shortage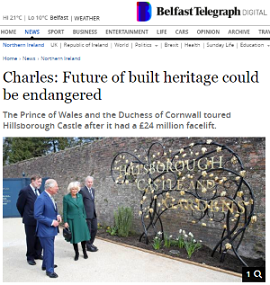 The Prince of Wales stated that the future of Britain's built heritage could be endangered by the threat to traditional building craft skills, so a programme within the Prince's Foundation was aimed at supporting them.
---
The Iron Bridge reopens to the public following £3.6 Million Project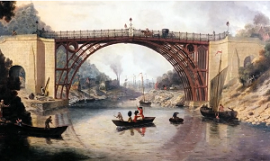 English Heritage's £3.6 million conservation project to repair and restore the Iron Bridge in Shropshire has been completed and it is now open to the public.
---