Conservation practice survey 2016
A joint survey between the Institute of Historic Building Conservation (IHBC) and Historic Towns Forum (HTF) into current issues in conservation practice from January to February 2016 elicited responses from 103 people from a wide range of backgrounds and professional areas.
A series of statements were given and respondents were asked to say how much they agreed with the statement. The respondents agreed very strongly with statements such as;
Managing and enabling appropriate change is fundamental to conservation practice.
Heritage protection requires an understanding of traditional building construction.
Professional conservation practice is about reconciling 'significance' or special architectural interest' with using and adapting heritage buildings and places.
Heritage has social and economic value in addition to cultural value.
In general most statements suggested were agreed with by respondents. The only one generating any major disagreement was 'Historic environment legislation and procedures can be an impediment to growth'. The other statement that generated a degree of disagreement was 'Heritage conservation is mainly about understanding significance'.
The key current challenges and issues in conservation practice identified by respondents were:
Practice:
Shortage of professional skills and capacity in local government.
Lack of technical and craft skills in the construction sector.
Lack of political support and understanding in local government.
Inflexible application of health, highways, building and other legislation and standards.
Values:
Misconceptions that heritage is a barrier to growth.
Vagueness of the term 'harm' in the National Planning Policy Framework in England.
Differing legal interpretations of the term 'significance' in policy, guidance and practice.
Funding and economics:
Lack of mainstream funding for heritage projects.
Limited heritage specialist funding for projects.
Dave Chetwyn, HTF Chair and IHBC past Chair said: 'The survey demonstrates the wide and complex context against which conservation professionals operate. The overwhelming consensus appears to be that heritage is a positive force for delivering growth, not a barrier, as is often portrayed.'
IHBC Director Sean O'Reilly said: 'Clearly there are serious failings in the current heritage landscape, as it should be about helping to integrate conservation practice and policy into an accessible and coherent process suitable for public use and scrutiny. Instead the evidence seems to suggest that practice and policy are increasingly going down separate paths. This can only make the entire process of heritage care, management and change even more challenging for all players: practitioners, clients, users and stakeholders.'
Fiona Newton, IHBC's Projects Officer, said: 'Respondents from all professional backgrounds agreed that lack of suitable skills in both local government and construction and lack of funding were key challenges for building conservation practice'.
You can access the survey report on the IHBC website.
---
--Institute of Historic Building Conservation 11:56, 21 Jun 2016 (BST)
IHBC NewsBlog
Heritage Collective IHBC 2018 School Principal Sponsor to focus on welcoming delegates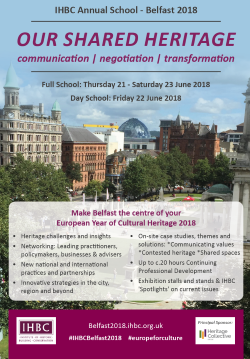 Heritage Collective, principal sponsor and one of 38 IHBC HESPR members, reports that its 11 staff attending the School look forward to offering personal welcomes to delegates.
---
Update for IHBC 2018 School study tour in Derry-Londonderry on Saturday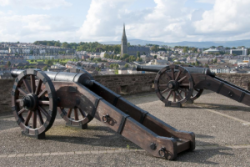 New Derry Walls Management Plan launched complementing the Conservation Plan of 2015.
---
Another IHBC CPD Boost for the 2018 School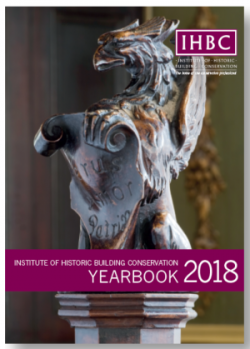 NI Branch Chair and School lead Andrew McClelland explores social takes on shared heritage in IHBC's 2018 Yearbook.
---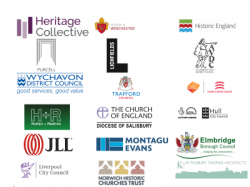 From Historic England's 'Taylor Review' pilot posts to HESPR member Heritage Collective's 'Heritage Consultant' opportunity the IHBC now offers regular reviews.
---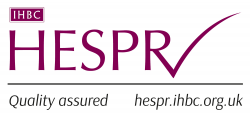 Birmingham CC seeks conservation professional architectural services for GII* listed Highbury Hall, closing 22/06, value £400k.
---
Glasgow Art school- Mackintosh building extensively damaged in recent fire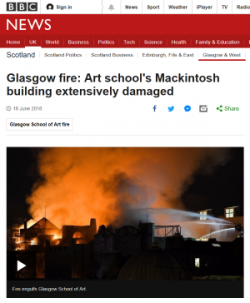 Glasgow's world-renowned School of Art has been gutted by another huge blaze, four years after part of the building was destroyed by fire.
---
RTPI challenges apprenticeship body on assessment plan ruling
The RTPI has challenged the Institute for Apprenticeships' (IfA) ability in assessing professional standards.
---
English government departments - heritage thread highlighted in plans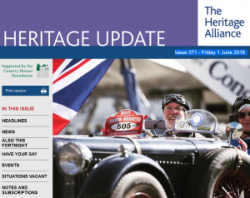 An update from the link body for England's heritage bodies – The Heritage Alliance (THA) - has summarised the heritage threads in recent departmental plans.
---
DCMS Areas of Research Interest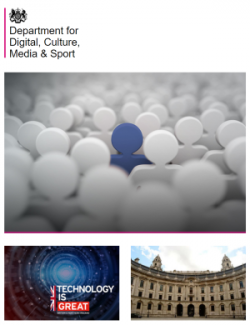 The first Areas of Research Interest (ARI) publication has been issued, summarising the most important research questions facing DCMS.
---
SAVE 2018 to 2019 Buildings at Risk Catalogue due 27 June 2018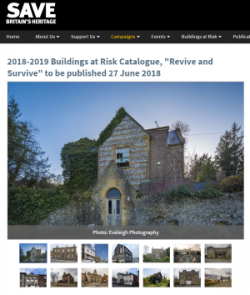 The 2018-2019 Buildings at Risk Catalogue, 'Revive and Survive' will be published by SAVE on 27 June 2018.