Archaeological officer
To help develop this article, click 'Edit this article' above.
---
A great deal of damage was done to the UK's archaeological heritage by construction works in the 1960's. As a consequence, in the 1970's, local planning authorities began to appoint archaeologists to provide guidance and advice on the protection and management of archaeological sites and the impact of proposed developments on archaeological remains.
All local planning authorities now employ, or retain the services of, archaeological officers. Sometimes this role may be combined with that of conservation officer, although they are very different, albeit related, functions.
Archaeological officers ensure that archaeological remains are identified, recorded, protected, managed, promoted and interpreted.
Their role might include.
Maintaining a database of archaeological remains, known as the 'Historic Environment Record' (HER) (or Sites and Monuments Record (SMR) or Urban Archaeological Database (UAD)).
Commenting on draft proposals to ensure that they properly consider the conservation of archaeological remains.
Assessing planning applications and considering whether proposed developments are likely to affect archaeological remains.
If they believe there is a reasonable risk that proposed developments will affect archaeological remains, requiring that applicants undertake desk-based studies, and if necessary further evaluations such as site investigations.
Proposing conditions that might be attached to planning consents to help protect or manage archaeological remains.
Assessing the competence and suitability of archaeological contractors appointed to undertake archaeological projects.
Monitoring archaeological projects. This requires that they are given adequate notice of proposed works commencing.
Providing advice on agricultural an forestry schemes.
Providing advice on the conservation of ancient monuments and historic landscapes.
Promoting awareness and understanding through education and outreach programmes.
Where archaeological evaluation of proposed developments is considered necessary, this can be analogous to geotechnical site investigation with comparable costs, duration and lead-in times. Because of the time required, it can somtimes be appropriate to begin evaluations even before they have been required by the planning authority.
Managed intelligently and with foresight, archaeology need not inconvenience any construction project. However, this often requires engagement with the local planning authority's archaeological officer as soon as possible if it is suspected that proposals may affect archaeological remains. This will help identify the procedures that must be followed and avoid abortive work.
NB All historic buildings embody interpretable archaeological information about the people who designed and used those buildings, much of it not available from other sources. That information is embodied in the layout, structure and fabric of the building and can be recorded and analysed archaeologically. In the UK this is referred to as 'buildings archaeology'. The National Planning Policy Framework (NPPF) requires assessment and / or evaluation of a building's archaeological potential. Where it cannot be preserved, a detailed record survey should be made.
[edit]
Find out more
[edit]
External references.
IHBC NewsBlog
Looking Ahead to IHBC's Brighton 2020 School – 'Old towns : New futures'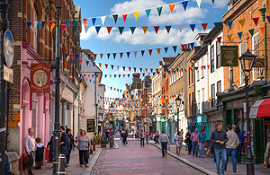 The Office for National Statistics (ONS) and Ordnance Survey (OS) have collaborated to identify high streets in Great Britain with new data survey analysis & interactive maps.
---
Dramatic pictures show structure lifted onto roof of Nottingham's 'most secret' building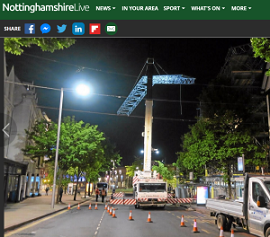 Dramatic pictures show the moment a huge temporary framework was added to one of Nottingham's most beautiful historic buildings, Bromley House.
---
Victorian Society kick starts 'Top 10 Most Endangered Buildings Campaign'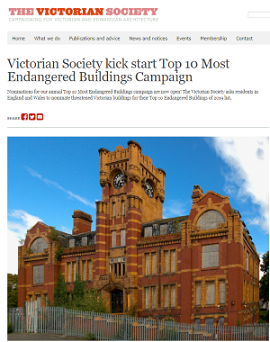 Nominations are now open, as the Victorian Society asks residents in England and Wales to nominate threatened Victorian buildings for their Top 10 Endangered Buildings of 2019.
---
'Building a safer future' – consultation on reform of the building safety regulatory system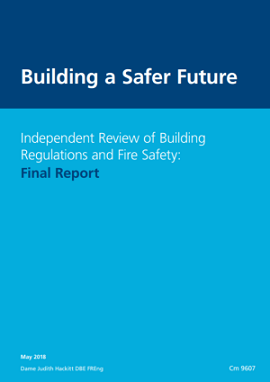 England's Ministry of Housing Communities and Local Government (MHCLG) seeks views on proposals for a radically new building and fire safety system.
---
Plastic road built on new housing development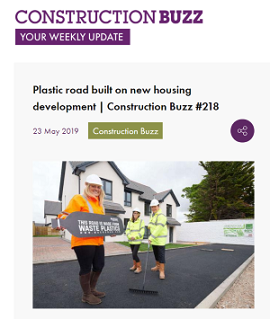 Springfield Properties has become the UK's first house builder to use waste plastic to build a road on a housing development.
---
Historic building that exported lace around the world restored to its former glory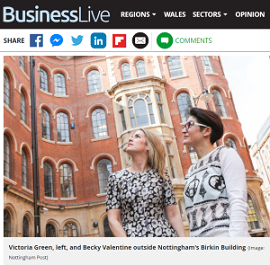 One of Nottingham's most cherished Victorian buildings, The Birkin Building designed by Thomas Chamber Hine in 1855 in Nottingham's Lace Market, has been restored.
---
Ramboll report finds clients underestimate economic value of sustainability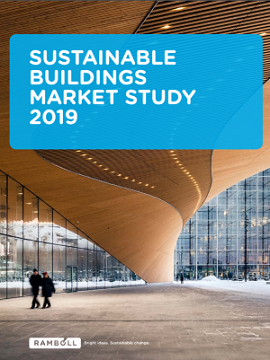 A recent Ramboll study indicates that rental yield and property values are underrated, as developers and investors underestimate the value of producing sustainable buildings.
---
England's 'HODs' celebrates 25th anniversary, from 13 to 22 September 2019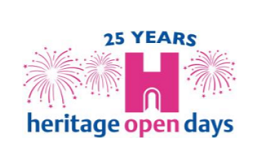 This year, England's Heritage Open Days (HODs) is celebrating its 25th anniversary with a raft of new initiatives and partners, focusing on this year's theme of 'People Power'.
---
---
---