Archaeological officer
To help develop this article, click 'Edit this article' above.
---
A great deal of damage was done to the UK's archaeological heritage by construction works in the 1960's. As a consequence, in the 1970's, local planning authorities began to appoint archaeologists to provide guidance and advice on the protection and management of archaeological sites and the impact of proposed developments on archaeological remains.
All local planning authorities now employ, or retain the services of, archaeological officers. Sometimes this role may be combined with that of conservation officer, although they are very different, albeit related, functions.
Archaeological officers ensure that archaeological remains are identified, recorded, protected, managed, promoted and interpreted.
Their role might include.
Maintaining a database of archaeological remains, known as the 'Historic Environment Record' (HER) (or Sites and Monuments Record (SMR) or Urban Archaeological Database (UAD)).
Commenting on draft proposals to ensure that they properly consider the conservation of archaeological remains.
Assessing planning applications and considering whether proposed developments are likely to affect archaeological remains.
If they believe there is a reasonable risk that proposed developments will affect archaeological remains, requiring that applicants undertake desk-based studies, and if necessary further evaluations such as site investigations.
Proposing conditions that might be attached to planning consents to help protect or manage archaeological remains.
Assessing the competence and suitability of archaeological contractors appointed to undertake archaeological projects.
Monitoring archaeological projects. This requires that they are given adequate notice of proposed works commencing.
Providing advice on agricultural an forestry schemes.
Providing advice on the conservation of ancient monuments and historic landscapes.
Promoting awareness and understanding through education and outreach programmes.
Where archaeological evaluation of proposed developments is considered necessary, this can be analogous to geotechnical site investigation with comparable costs, duration and lead-in times. Because of the time required, it can somtimes be appropriate to begin evaluations even before they have been required by the planning authority.
Managed intelligently and with foresight, archaeology need not inconvenience any construction project. However, this often requires engagement with the local planning authority's archaeological officer as soon as possible if it is suspected that proposals may affect archaeological remains. This will help identify the procedures that must be followed and avoid abortive work.
NB All historic buildings embody interpretable archaeological information about the people who designed and used those buildings, much of it not available from other sources. That information is embodied in the layout, structure and fabric of the building and can be recorded and analysed archaeologically. In the UK this is referred to as 'buildings archaeology'. The National Planning Policy Framework (NPPF) requires assessment and / or evaluation of a building's archaeological potential. Where it cannot be preserved, a detailed record survey should be made.
[edit]
Find out more
[edit]
External references.
IHBC NewsBlog
---
Stay 'in the know' about recent job and trainee openings with IHBC's latest 'Jobs, etc.'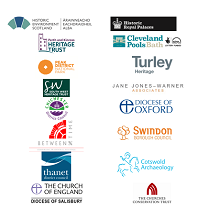 March updates include Scottish trainee opportunities in HES, and QS and PM openings in HRP. Sign up for free alerts today.
---
IHBC HESPR top pick from £400k+ costed work this week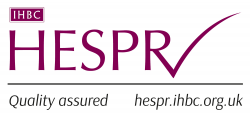 NE Lincs seeks appraisal and business planning team for regen, Port of Grimsby 08/04, value £50k
---
Tailored Review of Historic England: Closing 9 May

The Department for Digital, Culture Media and Sport (DCMS) is conducting a tailored review of Historic England – so to help inform this review, DCMS seeks feedback through an online survey closing on 9 May.
---
Degree apprenticeship for town planners gets green light from Government


The first degree-level apprenticeship to train Chartered Town Planners in England has been approved by the Government, with employers in England able to recruit candidates.
---
Councils fear Swansea construction giant's collapse could be 'Welsh Carillion'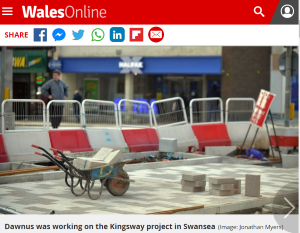 LocalGov new has reported on how the collapse of Dawnus Construction could be a 'Welsh Carillion'.
---
Civic Voice provides evidence to the England's Building Better Commission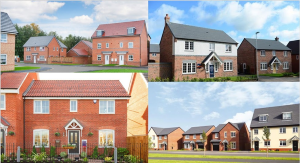 Civic Voice has presented evidence to the Government's Building Better, Building Beautiful Commission.
---
Find HESPR members' offices using the IHBC's new map-based search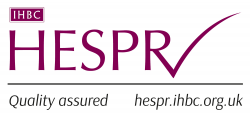 IHBC members, colleagues and client bodies can now find the office locations of HESPR members using our new map-based facility.
---
IHBC Gus Astley Student Awards update - See the benefits through online testimonials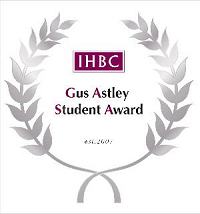 See how 2018 winners have secured places on Nottingham's 2019 School: 'Heritage, Risk and Resilience', 4-6 July, while entries for 2019 close on July 31.
---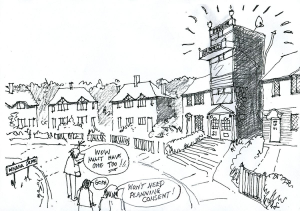 As the government plans to bring forward most of its controversial package of new permitted development rights (PDR) and use class uses Civic Voice raises the deep concerns of local communities.
---
RICS highlights the 'High Street' dilemma: How to save the UK high street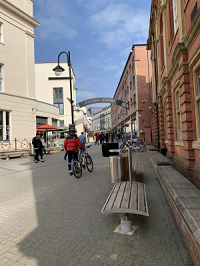 RICS has featured an article from its Modus publication on town centres that asks if there is 'any purpose in 'defending' something once its economic purpose fades?'.
---
Committee calls for public inquiry into GSA fires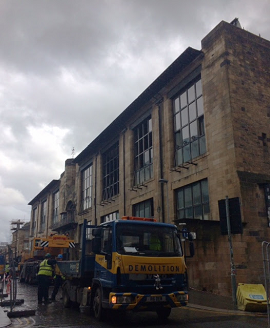 The circumstances surrounding the two fires at the Glasgow School of Art's Mackintosh Building should be the subject of a public inquiry with judicial powers argued an inquiry into the issue by MSPs on the Culture, Tourism, Europe and External Affairs Committee.
---
Appointment of new BRE Group CEO: Gillian Charlesworth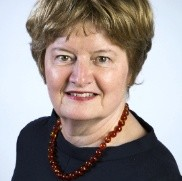 BRE Group has appointed a new Group Chief Executive, Gillian Charlesworth, currently a member of the Global Executive team of the RICS, to succeed Niall Trafford.
---