Archaeological officer
To help develop this article, click 'Edit this article' above.
---
A great deal of damage was done to the UK's archaeological heritage by construction works in the 1960's. As a consequence, in the 1970's, local planning authorities began to appoint archaeologists to provide guidance and advice on the protection and management of archaeological sites and the impact of proposed developments on archaeological remains.
All local planning authorities now employ, or retain the services of, archaeological officers. Sometimes this role may be combined with that of conservation officer, although they are very different, albeit related, functions.
Archaeological officers ensure that archaeological remains are identified, recorded, protected, managed, promoted and interpreted.
Their role might include.
Where archaeological evaluation of proposed developments is considered necessary, this can be analogous to geotechnical site investigation with comparable costs, duration and lead-in times. Because of the time required, it can somtimes be appropriate to begin evaluations even before they have been required by the planning authority.
Managed intelligently and with foresight, archaeology need not inconvenience any construction project. However, this often requires engagement with the local planning authority's archaeological officer as soon as possible if it is suspected that proposals may affect archaeological remains. This will help identify the procedures that must be followed and avoid abortive work.
NB All historic buildings embody interpretable archaeological information about the people who designed and used those buildings, much of it not available from other sources. That information is embodied in the layout, structure and fabric of the building and can be recorded and analysed archaeologically. In the UK this is referred to as 'buildings archaeology'. The National Planning Policy Framework (NPPF) requires assessment and / or evaluation of a building's archaeological potential. Where it cannot be preserved, a detailed record survey should be made.
[edit]
External references.
IHBC NewsBlog
'Money is not the barrier' - bursary places (mainly for the Day School) are still available for the IHBC's 2018 School in Belfast on 21-23 June, themed on 'Our Shared'.
---
IHBC Jobs etc skills update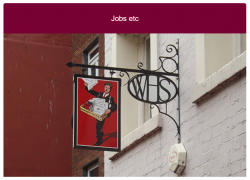 To help understand skills and career profiles in the sector, the IHBC now offers regular reviews of recent opportunities featured on our 'IHBC Jobs etc.'
---
IHBC HESPR top pick from c£250K costed work this week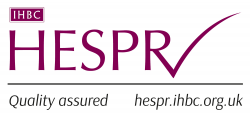 Community-engaged Design Guide developer sought for Welwyn Garden City scheme etc., closing 29/05, £50,000.
---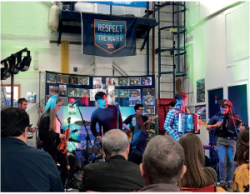 Context 'Isle of Man' issue: 'Understanding the island' – planning review and protection by Catriona Mackie.
---
Built Environment Forum Scotland updates on HES Policy Statement workshop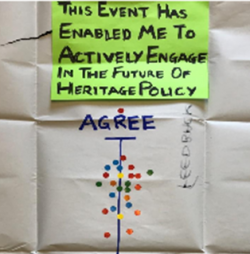 In March BEFS held a lively workshop with stakeholders from across the sector and you can now read about the outcomes of the intensive workshop and the report online.
---
World Heritage UK welcomes change of mood on Liverpool World Heritage Site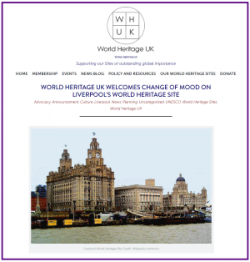 In response to UNESCO's concerns, Liverpool City Council and Peel Holdings have taken 3 positive initiatives to minimise the risk of Liverpool losing World Heritage Status.
---
Understanding planning jargon briefing by SPICe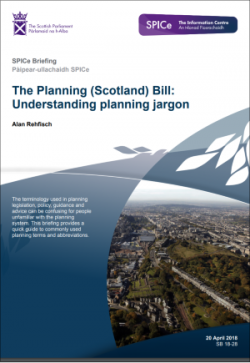 The Scottish Parliament Information Centre provides short definitions of commonly used planning terms and abbreviations, characterised as jargon.