Historic environment records
Historic Environment Records (HER's), previously known as Sites and Monuments Records, provide access to historic information about buildings, monuments, places and sites of archaeological finds. They are held and maintained by county councils, district councils, unitary authorities, national parks and landowners such as the National Trust.
HER's are digital databases that cover the whole area of the authority, providing sources of, and signposts to, information, which may be mapped across the area using Geographic Information Systems (GIS). They can be used for planning, development control and for educational purposes. They are also used by statutory undertakers and developers and may be consulted by the public.
They typically record monuments, events, sources and archives. They may also include reference collections such as archaeological reports, building investigations and so on.
There are more than 80 HERs in England, a list of which is maintained by Heritage Gateway.
Some major historic towns and cities will have an Urban Archaeological Database (UAD), which may be held as part of the local Historic Environment Record.
[edit]
Find out more
IHBC NewsBlog
IHBC's 2019 Nottingham Annual School a Great Success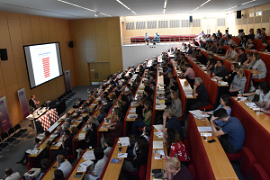 One of the IHBC's most populous Schools, the 2019 Nottingham School will be remembered for its combination authoritative speakers, urban experiences and accessible learning, including the IHBC's Spotlights.
---
England's new High Streets Task Force will help revitalise high streets and town centres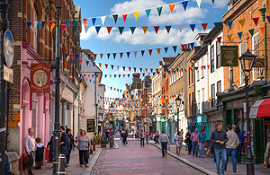 A new High Streets Task Force, to support local leaders as they revitalise England's high streets and town centres, has been launched.
---
UK petition to Zero-rate VAT on deep retrofit/eco-refurbishment building works now open

A UK parliamentary petition to Zero-rate VAT on deep retrofit/eco-refurbishment building works on all homes, has been launched, with a deadline of 8 January 2020.
---
IHBC's new Guidance Notes launched at Nottingham's 2019 School Spotlights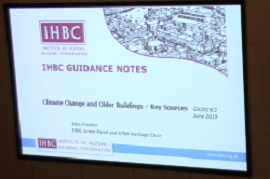 The IHBC has launched two new Guidance Notes, on Retrofitting of Traditional Buildings and Climate Change and Older Buildings – Key Sources.
---
NLA awards 2019 include Pitzhanger Manor and Gallery for Conservation & Retrofit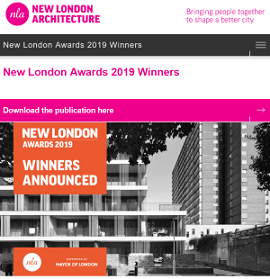 The Conservation & Retrofit award of the New London Awards (NLA) 2019 has been won by Pitzhanger Manor and Gallery, W5, by Jestico + Whiles and Julian Harrap Architects.
---
AHF £15M fund – 'Transforming Places Through Heritage'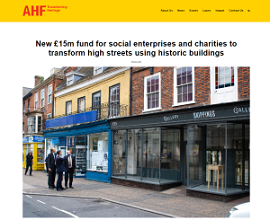 The Architectural Heritage Fund (AHF) has announced the opening of the 'Transforming Places Through Heritage' fund, focussed on reinvigorating England's high streets.
---
How wartime photographers dodged Nazi bombing to record historic buildings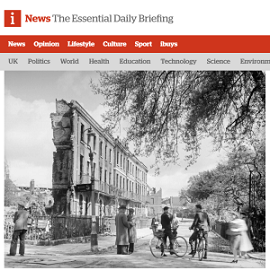 A race against devastation - a new exhibition chronicles the wartime work of the National Buildings Record – set up to capture a disappearing landscape.
---
---
---