Designated areas
[edit]
Introduction
Designation can be used to protect areas of value and scientific interest and to ensure that such areas are properly managed. This includes areas of particular value for the conservation of species, habitats, historic and cultural assets and landscapes of great value or beauty.
Designation is driven by a goal to conserve and enhance such areas and is underpinned by UK and international legislation. Development within or near designated areas is subject to additional controls.
Approximately 28% of England is designated as Sites of Special Scientific Interest, Areas of Outstanding Natural Beauty or National Parks.
SSSIs were first established in 1949 by the Nature Conservancy so that the conservation of important sites of natural habitat, wildlife and geological heritage could be taken into account during the planning process. Today, Natural England has responsibility for identifying and protecting SSSIs in England under the provisions of the Wildlife and Countryside Act.
Species-rich grasslands.
Heathlands.
Coastal marshes and mudflats.
Unique geological formations.
SACs are areas designated under the European Union's Habitats Directive to be of value for species, plants and habitats. They comprise marine and terrestrial SACs.
SPAs are designated under the Birds Directive to protect internationally valuable populations of bird species. They comprise inshore marine SPAs and terrestrial SPAs.
National parks are areas of the countryside designated to conserve and enhance their natural beauty, wildlife and cultural heritage and the open air recreation they facilitate.
ANOBs are designated to conserve natural beauty.
NNRs are areas managed in England by Natural England for the preservation of flora, fauna, geological and physiological features of special interest.
Ramsar sites are wetlands of international importance designated under the Ramsar Convention.
Marine protected areas include Special Areas of Conservation (SACs) for habitats of European importance, Special Protection Areas (SPAs) for birds, Marine Conservation Zones (MCZs) and Marine Nature Reserves designated to conserve marine flora and fauna and features of special interest.
See Blue belt for more information.
National trails are long-distance trails through National Parks or Areas of Outstanding Natural Beauty.
Heritage coasts are areas of coastline managed to conserve and enhance their natural beauty, facilitate appreciation by the public, and maintain and improve their environmental health.
World heritage sites are sites with internationally important cultural or national heritage. See World heritage site for more information.
LNRs are areas of special local wildlife or geological interest.
Local sites are designated by Local Planning Authorities. They include Sites of Importance for Nature Conservation (SINCS), Sites of Nature Conservation Importance (SNCIs) and County Wildlife Sites.
Other local sites where restrictions might apply include registered common land and registered town or village greens. In addition, conservation areas, tree preservation orders and listed buildings require additional consent for development.
Global Geoparks are part of the Global Geopark Network supported by UNESCO.
Biosphere reserves are designated under UNESCO's Man and the Biosphere Programme.
[edit]
Find out more
[edit] Related articles on Designing Buldings Wiki
[edit]
External references
IHBC NewsBlog
IHBC's HESPR Pick this week: Transform church into community centre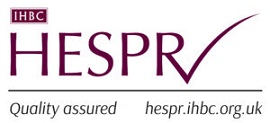 The IHBC Director's top pick this week: an opportunity to transform a church into a community centre of environmental awareness, valued £555k, closing 25/11.
---
Applications now open for the Sustainability Scholarship for 2020: Closing 29/11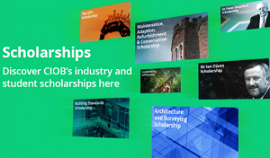 Applications are invited for the Sustainability Scholarship 2020, with successful applicants to receive £3000, support and mentoring from experts, and closing 29 November.
---
Government asked to save plans for Queensbury tunnel cycle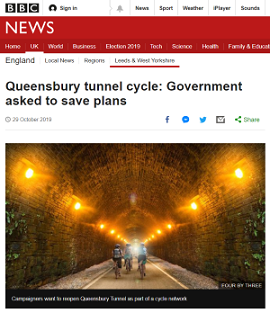 It was hoped the 1.4 mile (2.3km) Victorian Queensbury Tunnel could be used by cyclists travelling between Bradford and Halifax, but plans have been threatened.
---
Case Study in Durham Cathedral: Project Managment and Building Services Challenges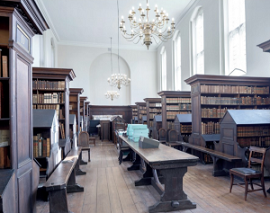 Completing works that widened public access to the hidden architectural spaces and collections of Durham Cathedral showcases exceptional project management.
---
Autumn clamp down on dust by HSE – site visits planned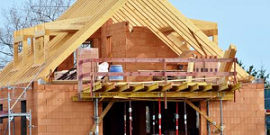 This month HSE is carrying out its latest construction inspection initiative with a focus in particular on measures in place to protect workers from occupational lung disease caused by asbestos, silica, wood and other dusts when carrying out common construction tasks.
---
Public property hubs to be delivered in Birmingham and Peterborough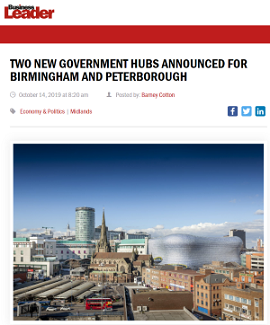 Peterborough and Birmingham are the latest places to benefit from the Government Hubs programme to regenerate city centre sites.
---
Banksy graffiti taken off Grade II listed Yorkshire bridge facing dismantling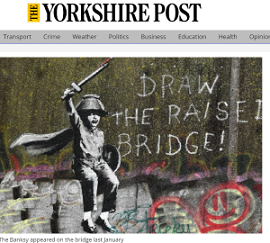 Graffiti by Banksy has been taken off a bridge in Hull as the Grade II (GII) listed Scott Street bridge itself faces dismantling.
---
The Liverpool Grade II 'jewel' that lies empty, derelict and vandalised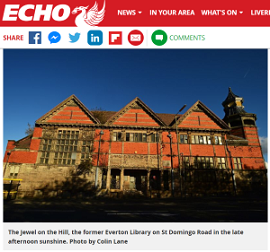 Liverpool landmark the Everton Library, a Grade II (GII) listed building that has been the focus of calls to restore it to its former glory continues to lie leaking, vandalised and derelict, when £5m could renovate the building, reports The Liverpool Echo.
---
Flintshire: Shotton steelworks' John Summers building to be restored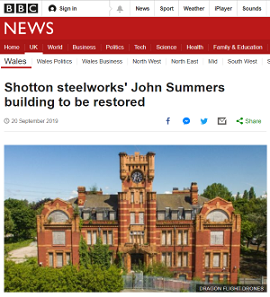 A landmark on a list of the UK's most endangered buildings, Shotton steelworks' Grade II-listed general office and clock tower, is to be brought back to life in Flintshire.
---
Rochdale Market, Manchester, to close as trader numbers and revenue continue to fall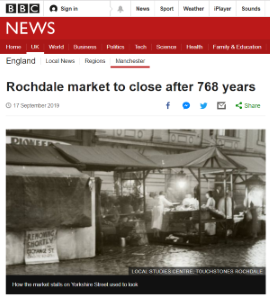 Rochdale Borough Council writes: Over the past year the number of traders regularly attending the market has halved and it is not financially viable.
---