Designated areas
[edit]
Introduction
Designation can be used to protect areas of value and scientific interest and to ensure that such areas are properly managed. This includes areas of particular value for the conservation of species, habitats, historic and cultural assets and landscapes of great value or beauty.
Designation is driven by a goal to conserve and enhance such areas and is underpinned by UK and international legislation. Development within or near designated areas is subject to additional controls.
Approximately 28% of England is designated as Sites of Special Scientific Interest, Areas of Outstanding Natural Beauty or National Parks.
SSSI's were first established in 1949 by the Nature Conservancy so that the conservation of important sites of natural habitat, wildlife and geological heritage could be taken into account during the planning process. Today, Natural England has responsibility for identifying and protecting SSSIs in England under the provisions of the Wildlife and Countryside Act.
SSSI's include sites such as:
Species-rich grasslands.
Heathlands.
Coastal marshes and mudflats.
Unique geological formations.
SAC's are areas designated under the European Union's Habitats Directive to be of value for species, plants and habitats. They comprise marine and terrestrial SACs.
SPA's are designated under the Birds Directive to protect internationally valuable populations of bird species. They comprising inshore marine SPAs and terrestrial SPAs.
National parks are areas of the countryside designated to conserve and enhance their natural beauty, wildlife and cultural heritage and the open air recreation they facilitate.
ANOB's are designated to conserve natural beauty.
NNR's are areas managed in England by Natural England for the preservation of flora, fauna, geological and physiological features of special interest.
Ramsar sites are wetlands of international importance designated under the Ramsar Convention.
[edit]
Marine protected areas
Marine protected areas include Special Areas of Conservation (SACs) for habitats of European importance, Special Protection Areas (SPAs) for birds, Marine Conservation Zones (MCZs) and Marine Nature Reserves designated to conserve marine flora and fauna and features of special interest.
See Blue belt for more information.
National trails are long-distance trails through National Parks or Areas of Outstanding Natural Beauty.
[edit]
Heritage Coasts
Heritage coasts are areas of coastline managed to conserve and enhance their natural beauty, facilitate appreciation by the public, and maintain and improve their environmental health.
World heritage sites are sites with internationally important cultural or national heritage. See World heritage site for more information.
LNR's are areas of special local wildlife or geological interest.
[edit]
Local Sites
Local sites are designated by Local Planning Authorities. They include Sites of Importance for Nature Conservation (SINCS), Sites of Nature Conservation Importance (SNCIs) and County Wildlife Sites.
Other local sites where restrictions might apply include registered common land and registered town or village greens. In addition, conservation areas, tree preservation orders and listed buildings require additional consent for development.
[edit]
Global Geoparks
Global Geoparks are part of the Global Geopark Network supported by UNESCO.
[edit]
Biosphere Reserves
Biosphere reserves are designated under UNESCO's Man and the Biosphere Programme.
[edit]
Related articles on Designing Buldings Wiki
[edit]
External references
IHBC NewsBlog
IHBC President reminds on nominations for 2018 Marsh Awards – closing 28 Feb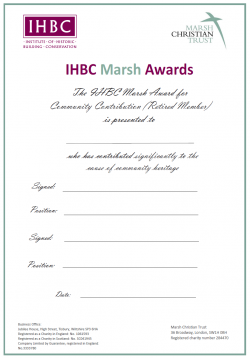 IHBC President David McDonald is encouraging members to consider nominations for the newly launched Marsh Awards.
---
IHBC - Heritage from the doorstep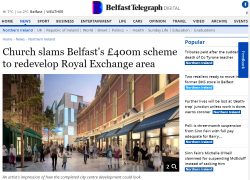 Church slams Belfast's £400m regen scheme due to 'lack of attention to… preserving or enhancing character'.
---
IHBC CPD reminder – Historic England Heritage Planning Case Database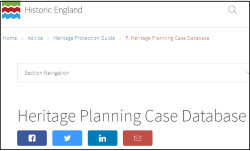 HE publishes database to search for appeal and call-in decisions on planning permission affecting heritage assets and listed building consent in England.
---
Cadw research update on preservation of listed buildings in disrepair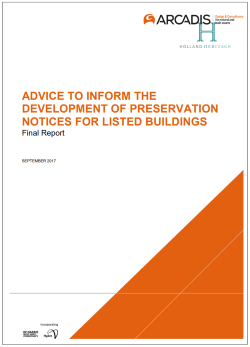 The research relates to how the Historic Environment (Wales) Act 2016 can allow Welsh Ministers make regulations to give LAs new powers to issue 'preservation notices'.
---
Scottish Government publish key findings from the SHCS 2016

Key findings from the Scottish House Condition Survey (SHCS) 2016, include energy efficiency ratings, carbon emissions, Scottish Housing Quality Standard and disrepair.
---
Threat of legal action leads NP to defer planning decision on new homes for locals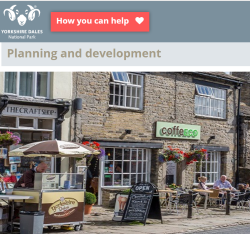 Yorkshire Dales National Park Authority has deferred a decision on whether to grant planning permission for five new, affordable homes in Bainbridge for local people.
---
Latest SPAB Briefing series available to download - Disaster and Recovery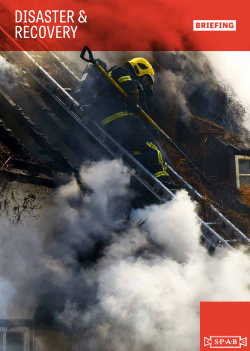 Briefings offer cutting-edge information to help both owners and building professionals.
---
Income cannot plug gaps from funding cuts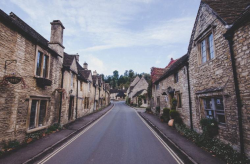 England's Local Government Association has responded to the provisional Local Government Finance Settlement published recently.