Designated areas
[edit]
Introduction
Designation can be used to protect areas of value and scientific interest and to ensure that such areas are properly managed. This includes areas of particular value for the conservation of species, habitats, historic and cultural assets and landscapes of great value or beauty.
Designation is driven by a goal to conserve and enhance such areas and is underpinned by UK and international legislation. Development within or near designated areas is subject to additional controls.
Approximately 28% of England is designated as Sites of Special Scientific Interest, Areas of Outstanding Natural Beauty or National Parks.
SSSIs were first established in 1949 by the Nature Conservancy so that the conservation of important sites of natural habitat, wildlife and geological heritage could be taken into account during the planning process. Today, Natural England has responsibility for identifying and protecting SSSIs in England under the provisions of the Wildlife and Countryside Act.
Species-rich grasslands.
Heathlands.
Coastal marshes and mudflats.
Unique geological formations.
SACs are areas designated under the European Union's Habitats Directive to be of value for species, plants and habitats. They comprise marine and terrestrial SACs.
SPAs are designated under the Birds Directive to protect internationally valuable populations of bird species. They comprise inshore marine SPAs and terrestrial SPAs.
National parks are areas of the countryside designated to conserve and enhance their natural beauty, wildlife and cultural heritage and the open air recreation they facilitate.
ANOBs are designated to conserve natural beauty.
NNRs are areas managed in England by Natural England for the preservation of flora, fauna, geological and physiological features of special interest.
Ramsar sites are wetlands of international importance designated under the Ramsar Convention.
Marine protected areas include Special Areas of Conservation (SACs) for habitats of European importance, Special Protection Areas (SPAs) for birds, Marine Conservation Zones (MCZs) and Marine Nature Reserves designated to conserve marine flora and fauna and features of special interest.
See Blue belt for more information.
National trails are long-distance trails through National Parks or Areas of Outstanding Natural Beauty.
Heritage coasts are areas of coastline managed to conserve and enhance their natural beauty, facilitate appreciation by the public, and maintain and improve their environmental health.
World heritage sites are sites with internationally important cultural or national heritage. See World heritage site for more information.
LNRs are areas of special local wildlife or geological interest.
Local sites are designated by Local Planning Authorities. They include Sites of Importance for Nature Conservation (SINCS), Sites of Nature Conservation Importance (SNCIs) and County Wildlife Sites.
Other local sites where restrictions might apply include registered common land and registered town or village greens. In addition, conservation areas, tree preservation orders and listed buildings require additional consent for development.
Global Geoparks are part of the Global Geopark Network supported by UNESCO.
Biosphere reserves are designated under UNESCO's Man and the Biosphere Programme.
[edit]
Find out more
[edit] Related articles on Designing Buldings Wiki
[edit]
External references
IHBC NewsBlog
IHBC's HESPR pick: Heritage Impact Assessments sought for Northampton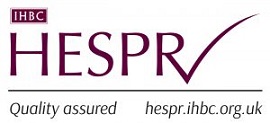 The HESPR top pick for this week features a call for three Heritage Impact Assessments in Northampton, closing 16/09.
---
England's Heritage Open Days celebrates 25 years!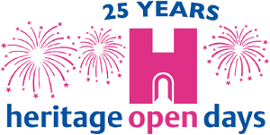 England's Heritage Open Days celebrates it's 25th year with 25 new places opening their doors. Take advantage of a huge range of regular and one-off opportunities!
---
The incredible list of London Underground stations that never opened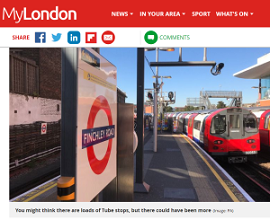 You may think there are quite a few London Underground stations, and you'd be right as there are 270 stations in total on the network, yet there could have been many many more yet there are so many that never saw the light of day.
---
Famous Bowie Bandstand in Bromley wins listed status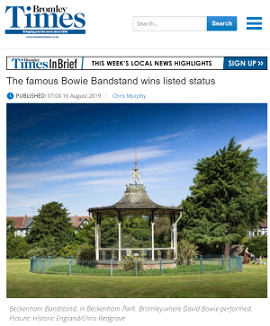 Known to almost everyone as the Bowie Bandstand, The Bromley Times applauds its recent listing as 'it should be protected forever'.
---
Out of Context and from 'Building Services': Lighting standards, World Heritage, and Bath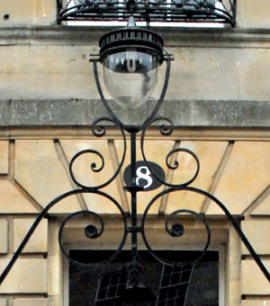 The city of Bath is well known for its stunning architecture and beautiful stone, but few might consider the everyday details like lighting.
---
Company fined £20,000 for unauthorised work on listed building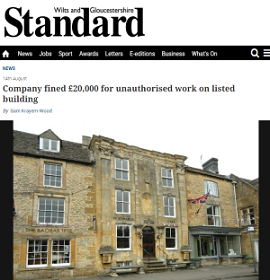 A property company has been ordered to pay £25,000 following unauthorised work on a listed building following a prosecution by Cotswold District Council.
---
New guidance on land sensitivity assessment from Natural England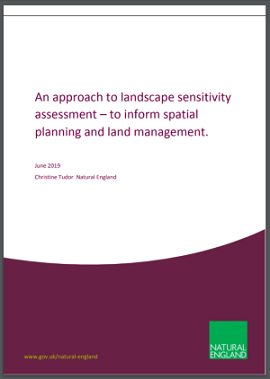 New guidance from Natural England has been published on how to create a landscape sensitivity assessment to inform decisions on the planning and management of land use change which influence spatial planning.
---
Construction workers given Moodbeam devices to wear for mental health monitoring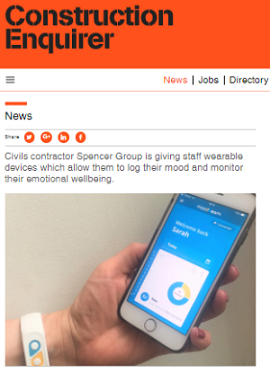 Civil contractor Spencer Group is giving staff wearable devices that allow them to log their mood and monitor their emotional wellbeing.
---
The system for recognising EU qualified architects in the UK if there is no Brexit deal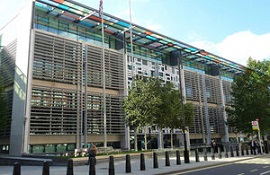 The (MRPQ) will no longer apply if there's a no-deal Brexit, and the UK government will maintain a system of recognition for architects with an approved qualification from an European Economic Area (EEA) state or Switzerland.
---
---
---