National Scenic Area NSA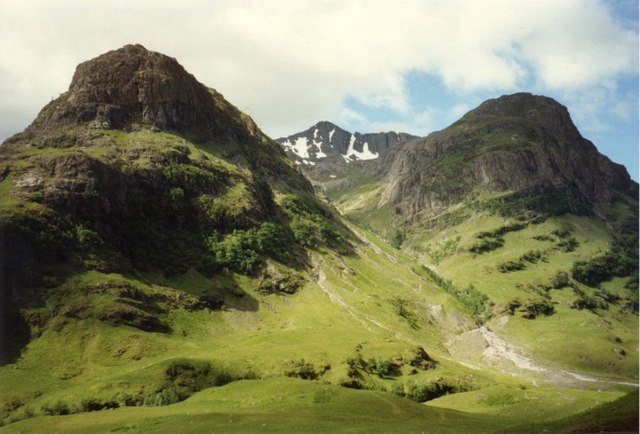 The Three Sisters of Glen Coe, Scotland.
---
[edit]
Introduction
In Scotland, a National Scenic Area (NSA) is a part of the countryside with high scenic value of national importance and interest that has statutory protection to conserve and enhance the natural beauty of its landscape.
National Scenic Areas (NSAs) include:
There are currently 40 designated National Scenic Areas in Scotland (or approximately 13% of the country's land area) primarily located in remote parts of the country, however, the NSA label is not widely known - even in Scotland - when compared to similar conservation designations.
[edit]
History
NSAs are administered by Scottish Natural Heritage. They were originally managed by the Countryside Commission for Scotland.
NSAs are considered the Scottish counterpart to the Areas of Outstanding Natural Beauty (AONBs) designation used in England, Wales and Northern Ireland. There are currently (2020) 46 Areas of Outstanding Natural Beauty, with 33 wholly in England, four in Wales, one which crosses the English/Welsh border and eight in Northern Ireland (ref. National Association Areas of Outstanding Natural Beauty).
While AONBs were eventually designated under the National Parks and Access to the Countryside Act 1949, no such arrangement was made for scenic areas in Scotland. A separate designation was first introduced as national park protection areas. These proposed areas included Loch Lomond & the Trossachs, the Cairngorms, Glen Coe-Ben Nevis-Black Mount, Wester Ross and Glen Strathfarrar-Glen Affric-Glen Cannich). National park protection areas were renamed National Scenic Areas in 1980.
The NSA designation is not the same as 'national parks', although one place can be given both designations. National parks are recognised under the National Parks (Scotland) Act 2000.
IHBC NewsBlog
Drone Surveying a London Landmark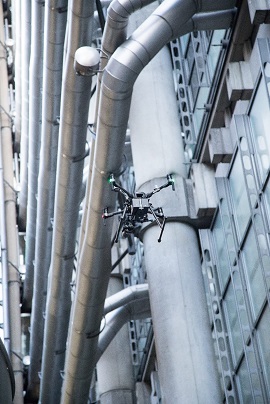 Uninhabited Aerial Vehicles (UAVs) have been used to undertake a survey of the Lloyd's building's external façade in the heart of the City of London.
---
Green Party calls for no VAT on refurbishment in new Parliamentary petition
The petition calls on the government to remove VAT on refurbishment projects and raise VAT on non-Passivhaus new-build construction to 20 per cent. Retrofitting is carbon-efficient but the current VAT regime privileges new build over refurbishment.
---
Conservation Professionals Concerned about Future Planning Policy

Directors of the IHBC and the Victorian Society are among those whose opinions are featured in the RICS in-house publication Modus as it explores heritage impacts in England's planning proposals.
---
Learn all about the Professions in Building Conservation at upcoming Conference

Glasgow City Heritage Trust (GCHT) 3-day online conference aimed at anyone working, or interested in working, within the building and heritage sectors.
---
New use for abandoned oil rigs: Offshore reefs!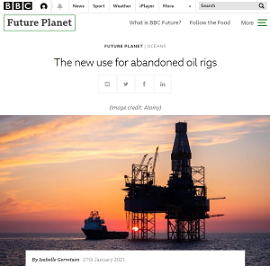 One way in which these old rigs can be remarkably useful is that the subsurface rig can provide the ideal skeleton for coral reefs, allowing the remarkable ecosystems beneath the waves come into their own.
---
Birnbeck Pier, in Weston-super-Mare, to undergo Restoration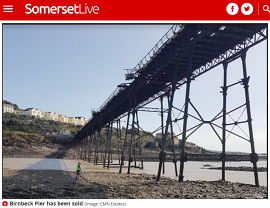 A new company – Birnbeck Holdings Limited – has now been set up by CNM Estates which has purchased Birnbeck Island and the historic pier.
---
Ecclesiastical Heritage Risk Barometer 2020 Published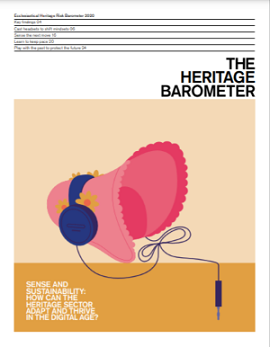 The publication offers research to help answer the question: 'How can the heritage sector adapt and thrive in the digital age'?
---
Victorian Bath House dug up from under a Manchester Car Park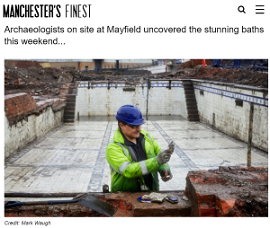 A stunning Victorian Bath House has been uncovered during works on creating the city's first public park in over 100 years.
---
APPG on 'Conservation, Places and People' Opens first Parliamentary Inquiry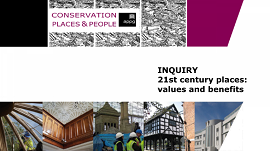 The Inquiry is into '21st Century Places – Values & Benefits'
---
Historic Photographer of the Year 2020 Winners Announced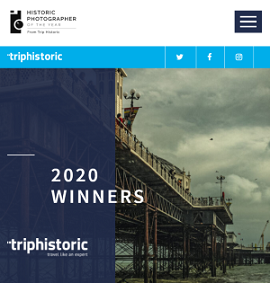 The awards showcase the very best historic places and cultural sites from across the globe.