Ancient woodland
[edit]
Introduction
Ancient woodlands are areas that have been continuously wooded since at least 1600 AD (1750 in Scotland). They are the primary woodlands with wildlife communities, structure and soils that have been modified the least. Ancient woodland contains a diverse number of species and is considered to be a historic part of our landscape which is irreplaceable.
There are two different types of ancient woodland:
Ancient semi-natural woodland. This is woodland that has developed naturally.
Plantations on ancient woodland. This is woodland planted on sites that previously contained ancient woodlands.
[edit]
Features and processes
Ancient woodland is typically composed of:
Dead and decaying wood is a major part of ancient woodlands supporting a range of specialist invertebrates, fungi, epiphytic lichens, mammals and birds.
Ancient woodland and its associated soil have been shaped over centuries by the interaction of natural disturbance, local climatic conditions and soil conditions, solar radiation, temperature, atmospheric moisture and nutrient cycling.
Local planning authorities are advised to conserve and enhance biodiversity. In particular, in relation to ancient woodlands, harm should be avoided wherever possible and the National Planning Policy Framework (NPPF) states:
'...planning permission should be refused for developments resulting in the loss or deterioration of irreplaceable habitats, including ancient woodland...unless the need for, and benefits of, the development in that location clearly outweigh the loss'.
Developments can affect ancient woodland directly through the loss of trees or damage to the root systems and soils, or through pollution incidents or changes to the woodland's drainage or water table.
[edit]
Threats
In January 2019, the Royal Town Planning Institute (RTPI) reported that just 2% of land in the UK is covered by ancient woodland and that they are threatened by the cumulative effects of inappropriate developments on their fringe as much as by permanent loss and damage.
Government guidance recommends that local authorities should refuse permission for developments that result in the loss of ancient woodland and ancient or veteran trees except in exceptional cases. However, ancient woodland is not a formal statutory designation, and the evidence used to designate a site as ancient woodland could still be open to challenge by developers and other parties.
Ref https://www.rtpi.org.uk/briefing-room/news-releases/2019/january/training-module-launched-to-help-planners-protect-ancient-woodlands/
[edit]
External references
IHBC NewsBlog
Councils considering 'executive powers' as measures to avoid planning gridlock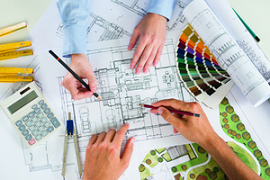 Councils are reported to be considering taking up rarely-used executive powers to keep the planning and development system moving during the coronavirus pandemic.
---
Historic England provides updated flood recovery advice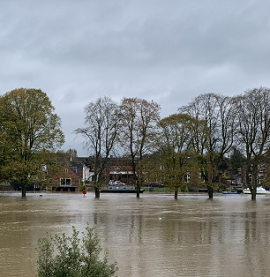 Historic England's 'After a Flood' provides timely advice on how to dry walls properly and avoid further damage to the building fabric.
---
Conservation of Timber Buildings: an example of evolving conservation techniques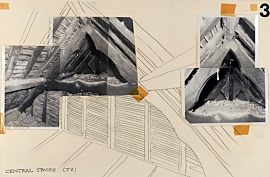 Context Issue 162 offers a peek into an archive of timber conservation history through the records of the practice of FWB and Mary Charles Chartered Architects.
---
Call for VAT rates for Refurbishment to be Reduced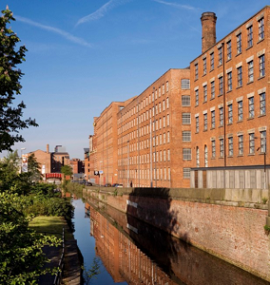 To meet the government's target of being carbon neutral by 2050, we must recycle, reuse and responsibly adapt our existing historic buildings, according to this year's Heritage Counts report, so Historic England and partners are calling for a reduction in VAT rates to incentivise this more sustainable option.
---
Grade II Edwardian swimming baths in Birmingham restored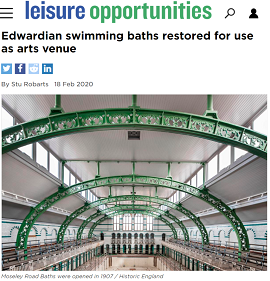 Donald Insall Associates, with the help of Historic England, has completed restoration work of Moseley Road Baths, being converted for use as an arts and culture venue.
---
IHBC Marsh Award Nominations – Closing Date 30 March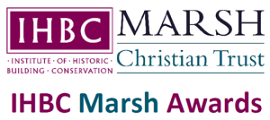 Celebrate your local 'retired members' and 'successful learners' with £500 cash prizes and 2020 Brighton School places!
---
Biodiversity Net Gain through UK Construction Projects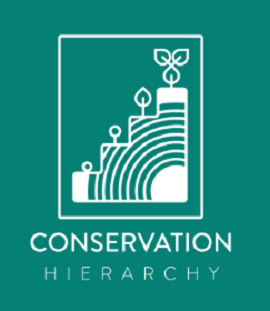 The Conservation Hierarchy is a new framework developed by the University of Oxford to help construction projects achieve Biodiversity Net Gain.
---
How Project Managers for Town Centre Developments can Balance Risk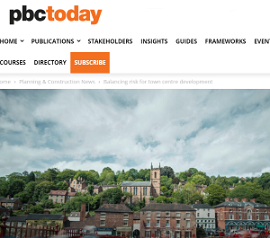 Jacqueline Hughes, senior risk analyst at Equib, in pbctoday discusses how project managers for town centre developments can get their risk management strategies right.
---
Red Tape is Strangling our High Streets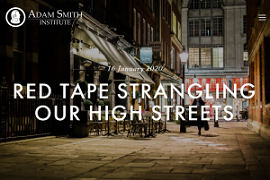 A new paper from the Adam Smith Institute argues that the problem with the High Street has been totally misunderstood, saying that we need to reform restrictive planning rules and reject a policy of managed decline to reinvigorate our town centres.
---
Calculating the full cost of energy used by buildings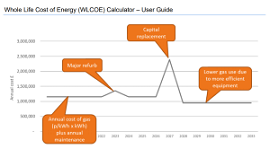 The Whole Life Cost of Energy (WLCoE) calculator – issued by government in BETA form – is intended to help building owners and operators to understand the full financial cost of the energy their buildings use, and welcomes feedback
---
England's heritage worth £31Bn: New Historic England report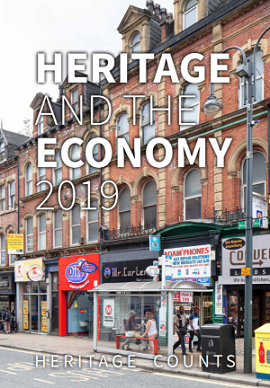 New research published by Historic England (HE) shows the value of heritage to England's economy as it contributes to economic prosperity and growth through jobs in the heritage and construction sectors and from tourism.
---
Part of Roman wall in Chester Collapses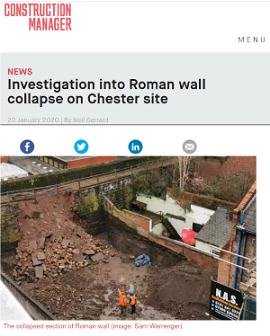 Investigations have begun into what caused part of Chester's Roman city wall to collapse during construction work.
---