Ancient woodland
[edit]
Introduction
Ancient woodlands are areas that have been continuously wooded since at least 1600AD (1750 in Scotland). They are the primary woodlands with wildlife communities, structure and soils that have been modified the least. Ancient woodland contains a diverse number of species and is considered to be a historic part of our landscape which is irreplaceable.
There are two different types of ancient woodland:
Ancient semi-natural woodland. This is woodland that has developed naturally.
Plantations on ancient woodland. This is woodland planted on sites that previously contained ancient woodlands.
[edit]
Features and processes
Ancient woodland is typically composed of:
Vegetation layers (canopy, understorey, field and ground).
Veteran trees.
Large amounts of dead wood (standing and fallen).
Undisturbed soils.
Sustained natural regeneration in gaps.
Dead and decaying wood is a major part of ancient woodlands supporting a range of specialist invertebrates, fungi, epiphytic lichens, mammals and birds.
Ancient woodland and its associated soil have been shaped over centuries by the interaction of natural disturbance, local climatic conditions and soil conditions, solar radiation, temperature, atmospheric moisture and nutrient cycling.
Local planning authorities are advised to conserve and enhance biodiversity. In particular in relation to ancient woodlands, harm should be avoided wherever possible and the National Planning Policy Framework (nppf) states:
'...planning permission should be refused for developments resulting in the loss or deterioration of irreplaceable habitats, including ancient woodland...unless the need for, and benefits of, the development in that location clearly outweigh the loss'.
Developments can affect ancient woodland directly through the loss of trees or damage to the root systems and soils, or through pollution incidents or changes to the woodland's drainage or water table.
The locations of ancient woodland sites over two hectares have been mapped and are available online from the MAGIC website and Forestry Commission. The databases are not considered to be complete and therefore it may be necessary to commission an ecologist to undertake an ecological survey in order to identify any ancient woodlands within development sites or close to them, that may be unrecorded.
[edit]
Threats
In January 2019, the Royal Town Planning Institute (RTPI) reported that just 2% of land in the UK is covered by ancient woodland and that they are threatened by the cumulative effects of inappropriate developments on their fringe as much as by permanent loss and damage.
Government guidance recommends that local authorities should refuse permission for developments that result in the loss of ancient woodland and ancient or veteran trees except in exceptional cases, but ancient woodland is not a formal statutory designation, and the evidence used to designate a site as ancient woodland could still be open to challenge by developers and other parties.
Ref https://www.rtpi.org.uk/briefing-room/news-releases/2019/january/training-module-launched-to-help-planners-protect-ancient-woodlands/
[edit]
External references
IHBC NewsBlog
IHBC hosts stand at 50th Anniversary conservation area celebration in Cambridge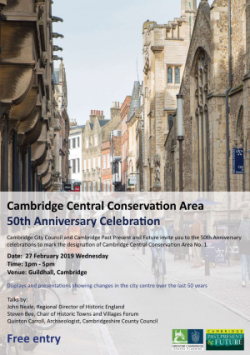 Free CPD and more on 27 February at Cambridge's Guildhall: all welcome though with the evening event by prior booking only…
---
IHBC welcomes top lawyer double-up to the 2019 Annual School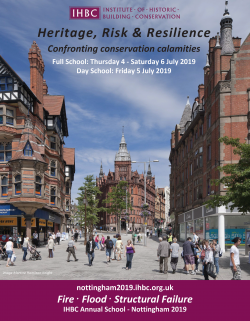 Charles Mynors and Nigel Hewitson: '… on legal issues around conservation calamities'!
---
More speakers announced for IHBC 2019 Day School
'Structures and structural failure' at IHBC's Nottingham School, with Ed Morton (ex Canterbury, York and Westminster to St Paul's) and John Ruddy.
---
IHBC HESPR top pick from £10.2M+ costed work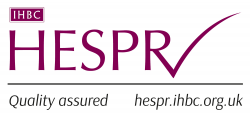 RSPB Scotland, seeks developer of 'micro-adventure with heritage interpretation' ('Wanderings and Windings'), closing 11/03, value £9000.
---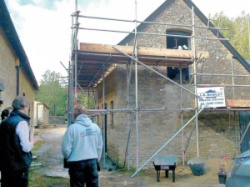 An ethnographic approach to conservation from Tom Yarrow in Context – with an 'energy twist', from the Trobriand Islands to Scotland.
---
Ageing gracefully - restorations which retain historical decay.
---
Survey on the importance of high quality design in building - Civic Voice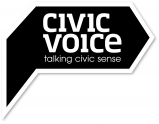 Following the government's launch of the Building Better, Building Beautiful Commission in Dec 2018 Civic Voice has launched a survey to assist in its submission.
---
Funding deal agreed to build homes on London rooftops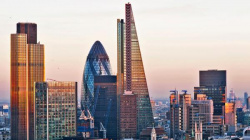 Government backa a project to build rooftop properties in London on the top of existing buildings - part of a £500m project for 11K+ affordable properties across the country…
---
RIBA publishes latest future trends survey results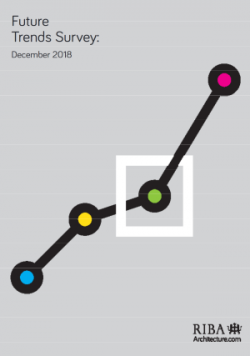 The latest RIBA survey of architects indicates a considerable fall in optimism about their future workload.
---
£38 million T Level Capital Fund launched for England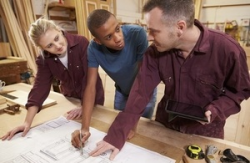 From 2020 young people taking T Levels – the technical equivalent of A levels - will benefit from a £38 million funding boost.
---
MHCLG on Construction Products Regulation in the event of no Brexit deal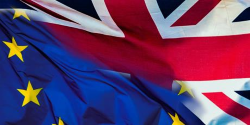 MHCLG has provided guidance with practical information on the legal requirements that would be required in a no deal scenario in relation to construction products.
---
Centre for Cities think tank reveals that British cities bear the brunt of austerity

The Centre for Cities think tank has called for an end to local government austerity as it reveals that Whitehall cuts have hit cities twice as hard as the rest of Britain.