Ancient woodland
[edit]
Introduction
Ancient woodlands are areas that have been continuously wooded since at least 1600 AD (1750 in Scotland). They are the primary woodlands with wildlife communities, structure and soils that have been modified the least. Ancient woodland contains a diverse number of species and is considered to be a historic part of our landscape which is irreplaceable.
The National Planning Policy Framework (NPPF) Annex 2: Glossary, published by the Ministry of Housing, Communities & Local Government (MHCLG) in 2012, defines an ancient woodland as: 'An area that has been wooded continuously since at least 1600 AD. It includes ancient semi-natural woodland and plantations on ancient woodland sites (PAWS).'
[edit]
Features and processes
Ancient woodland is typically composed of:
Dead and decaying wood is a major part of ancient woodlands supporting a range of specialist invertebrates, fungi, epiphytic lichens, mammals and birds.
Ancient woodland and its associated soil have been shaped over centuries by the interaction of natural disturbance, local climatic conditions and soil conditions, solar radiation, temperature, atmospheric moisture and nutrient cycling.
Local planning authorities are advised to conserve and enhance biodiversity. In particular, in relation to ancient woodlands, harm should be avoided wherever possible and the National Planning Policy Framework (NPPF) states:
'...planning permission should be refused for developments resulting in the loss or deterioration of irreplaceable habitats, including ancient woodland...unless the need for, and benefits of, the development in that location clearly outweigh the loss'.
Developments can affect ancient woodland directly through the loss of trees or damage to the root systems and soils, or through pollution incidents or changes to the woodland's drainage or water table.
In January 2019, the Royal Town Planning Institute (RTPI) reported that just 2% of land in the UK is covered by ancient woodland and that they are threatened by the cumulative effects of inappropriate developments on their fringe as much as by permanent loss and damage.
Government guidance recommends that local authorities should refuse permission for developments that result in the loss of ancient woodland and ancient or veteran trees except in exceptional cases. However, ancient woodland is not a formal statutory designation, and the evidence used to designate a site as ancient woodland could still be open to challenge by developers and other parties.
IHBC NewsBlog
Historic Photographer of the Year 2020 Winners Announced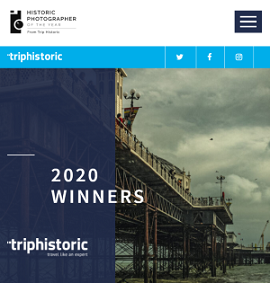 The awards showcase the very best historic places and cultural sites from across the globe.
---
IHBC Launches new 'Guidance Note' on Alterations to Listed Buildings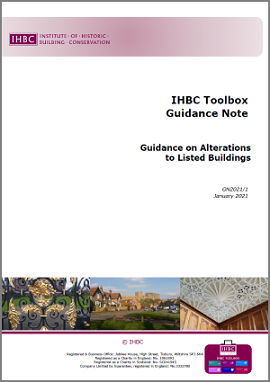 The IHBC's latest Toolbox Guidance Note, on 'Alterations to Listed Buildings' has been issued following UK-wide consultation.
---
Caithness Iron Age Stone Tower Conserved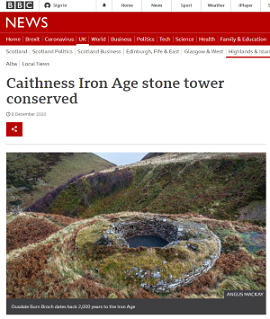 The ruins of Ousdale Burn Broch, north of Helmsdale in Caithness, had fallen into further disrepair over the past 130 years.
---
The American Air Museum at Duxford has been listed Grade II*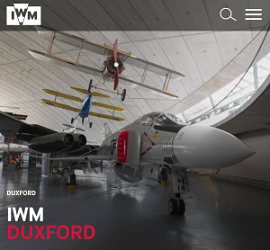 Europe's largest air museum and Britain's best-preserved Second World War airfield – has been included in Grade II* listing, even though technically too recent.
---
West Dean College wins Sussex Heritage Trust Award 2020 for Roof Restoration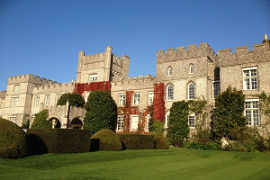 The College of Arts and Conservation has won the award for a for a project which provides or improves facilities for the community, including a £5.8M restoration of the College's 126-year-old roof.
---
Stowe North Hall & WMF: A Step Closer to Completion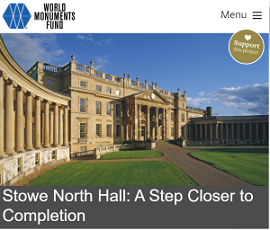 Completion of the restoration of Stowe House's North Hall, largely funded by World Monuments Fund (WMF), came a step closer this summer with the installation of a statue of Mercury opposite the imposing Laocoön group installed last year.
---
IHBC CREATIVE Conservation Fund launched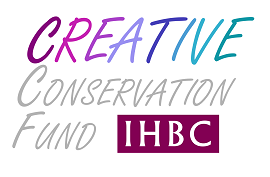 The CREATIVE Conservation Fund helps the IHBC generate and distribute funds exclusively to deserving causes in built and historic environment conservation.
---
The tunnel near Plymouth with a nuclear secret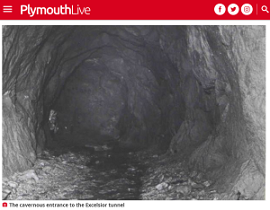 For years, there have been rumours whispered around Plymouth and Cornwall about so-called 'nuclear tunnels' that exist beneath the Tamar Valley.
---
141 bridges with 'very poor' rating remain open to avoid disruption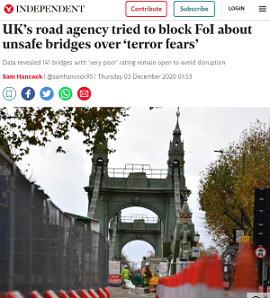 Just under half of England's busiest bridges are severely defected or damaged, but have remained open due to concerns about an influx of traffic should repairs be ordered, it has been revealed.
---
IHBC's new issue of 'Context' released, Oxford themed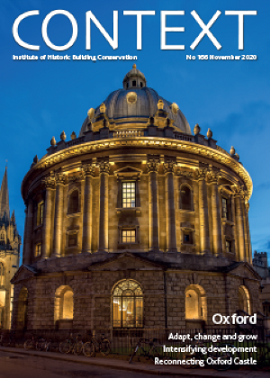 The issue focusses on the future of an historic city – Oxford – and includes an introduction by Layla Moran MP, Chair of the new APPG on Conservation, People and Places which has the IHBC as its Secretariat.
---