Ancient woodland
[edit]
Introduction
Ancient woodlands are areas that have been continuously wooded since at least 1600AD (1750 in Scotland). They are the primary woodlands with wildlife communities, structure and soils that have been modified the least. Ancient woodland contains a diverse number of species and is considered to be a historic part of our landscape which is irreplaceable.
There are two different types of ancient woodland:
Ancient semi-natural woodland. This is woodland that has developed naturally.
Plantations on ancient woodland. This is woodland planted on sites that previously contained ancient woodlands.
[edit]
Features and processes
Ancient woodland is typically composed of:
Dead and decaying wood is a major part of ancient woodlands supporting a range of specialist invertebrates, fungi, epiphytic lichens, mammals and birds.
Ancient woodland and its associated soil have been shaped over centuries by the interaction of natural disturbance, local climatic conditions and soil conditions, solar radiation, temperature, atmospheric moisture and nutrient cycling.
Local planning authorities are advised to conserve and enhance biodiversity. In particular in relation to ancient woodlands, harm should be avoided wherever possible and the National Planning Policy Framework (nppf) states:
'...planning permission should be refused for developments resulting in the loss or deterioration of irreplaceable habitats, including ancient woodland...unless the need for, and benefits of, the development in that location clearly outweigh the loss'.
Developments can affect ancient woodland directly through the loss of trees or damage to the root systems and soils, or through pollution incidents or changes to the woodland's drainage or water table.
The locations of ancient woodland sites over two hectares have been mapped and are available online from the MAGIC website and Forestry Commission. The databases are not considered to be complete and therefore it may be necessary to commission an ecologist to undertake an ecological survey in order to identify any ancient woodlands within development sites or close to them, that may be unrecorded.
[edit]
Threats
In January 2019, the Royal Town Planning Institute (RTPI) reported that just 2% of land in the UK is covered by ancient woodland and that they are threatened by the cumulative effects of inappropriate developments on their fringe as much as by permanent loss and damage.
Government guidance recommends that local authorities should refuse permission for developments that result in the loss of ancient woodland and ancient or veteran trees except in exceptional cases, but ancient woodland is not a formal statutory designation, and the evidence used to designate a site as ancient woodland could still be open to challenge by developers and other parties.
Ref https://www.rtpi.org.uk/briefing-room/news-releases/2019/january/training-module-launched-to-help-planners-protect-ancient-woodlands/
[edit]
External references
IHBC NewsBlog
Looking Ahead to IHBC's Brighton 2020 School – 'Old towns : New futures'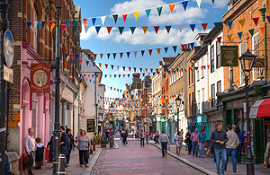 The Office for National Statistics (ONS) and Ordnance Survey (OS) have collaborated to identify high streets in Great Britain with new data survey analysis & interactive maps.
---
Dramatic pictures show structure lifted onto roof of Nottingham's 'most secret' building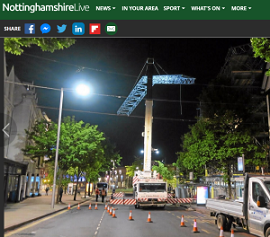 Dramatic pictures show the moment a huge temporary framework was added to one of Nottingham's most beautiful historic buildings, Bromley House.
---
Victorian Society kick starts 'Top 10 Most Endangered Buildings Campaign'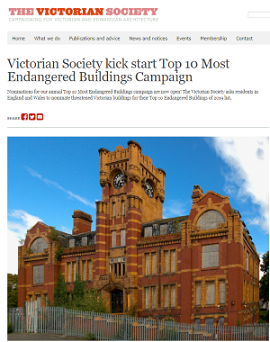 Nominations are now open, as the Victorian Society asks residents in England and Wales to nominate threatened Victorian buildings for their Top 10 Endangered Buildings of 2019.
---
'Building a safer future' – consultation on reform of the building safety regulatory system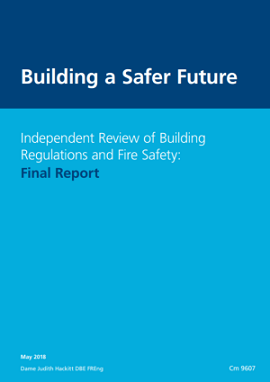 England's Ministry of Housing Communities and Local Government (MHCLG) seeks views on proposals for a radically new building and fire safety system.
---
Plastic road built on new housing development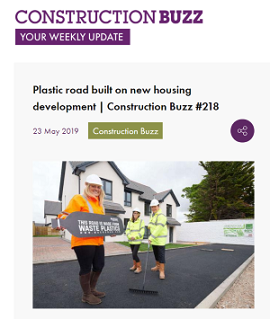 Springfield Properties has become the UK's first house builder to use waste plastic to build a road on a housing development.
---
Historic building that exported lace around the world restored to its former glory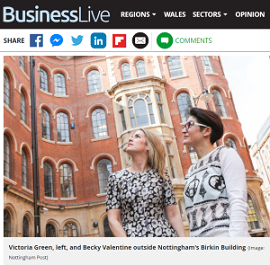 One of Nottingham's most cherished Victorian buildings, The Birkin Building designed by Thomas Chamber Hine in 1855 in Nottingham's Lace Market, has been restored.
---
Ramboll report finds clients underestimate economic value of sustainability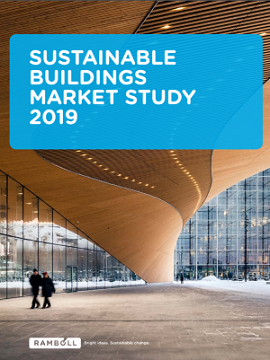 A recent Ramboll study indicates that rental yield and property values are underrated, as developers and investors underestimate the value of producing sustainable buildings.
---
England's 'HODs' celebrates 25th anniversary, from 13 to 22 September 2019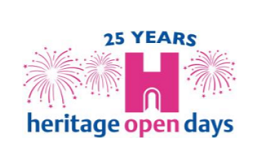 This year, England's Heritage Open Days (HODs) is celebrating its 25th anniversary with a raft of new initiatives and partners, focusing on this year's theme of 'People Power'.
---
---
---