Ancient woodland
[edit]
Introduction
Ancient woodlands are areas that have been continuously wooded since at least 1600AD (1750 in Scotland). They are the primary woodlands with wildlife communities, structure and soils that have been modified the least. Ancient woodland contains a diverse number of species and is considered to be a historic part of our landscape which is irreplaceable.
There are two different types of ancient woodland:
Ancient semi-natural woodland. This is woodland that has developed naturally.
Plantations on ancient woodland. This is woodland planted on sites that previously contained ancient woodlands.
[edit]
Features and processes
Ancient woodland is typically composed of:
Vegetation layers (canopy, understorey, field and ground).
Veteran trees.
Large amounts of dead wood (standing and fallen).
Undisturbed soils.
Sustained natural regeneration in gaps.
Dead and decaying wood is a major part of ancient woodlands supporting a range of specialist invertebrates, fungi, epiphytic lichens, mammals and birds.
Ancient woodland and its associated soil have been shaped over centuries by the interaction of natural disturbance, local climatic conditions and soil conditions, solar radiation, temperature, atmospheric moisture and nutrient cycling.
Local planning authorities are advised to conserve and enhance biodiversity. In particular in relation to ancient woodlands, harm should be avoided wherever possible and the National Planning Policy Framework (nppf) states:
'...planning permission should be refused for developments resulting in the loss or deterioration of irreplaceable habitats, including ancient woodland...unless the need for, and benefits of, the development in that location clearly outweigh the loss'.
Developments can affect ancient woodland directly through the loss of trees or damage to the root systems and soils, or through pollution incidents or changes to the woodland's drainage or water table.
The locations of ancient woodland sites over two hectares have been mapped and are available online from the MAGIC website and Forestry Commission. The databases are not considered to be complete and therefore it may be necessary to commission an ecologist to undertake an ecological survey in order to identify any ancient woodlands within development sites or close to them, that may be unrecorded.
[edit]
Find out more
[edit]
External references
IHBC NewsBlog
IHBC 2019 Nottingham School - Heritage, Risk & Resilience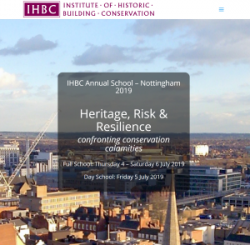 Homepage, venue and promotional pages launched – Sponsor opportunities open now; Delegate booking from February 2019!
---
IHBC welcomes Hampshire South Pevsner launched by Yale University Press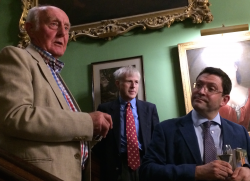 IHBC will be extending its CPD partnership with the Yale as the Pevsner publisher for the IHBC's Nottingham School, in July 2019, on 'Heritage, Risk and Resilience'.
---
IHBC welcomes Gus Astley Student Award judge for 2018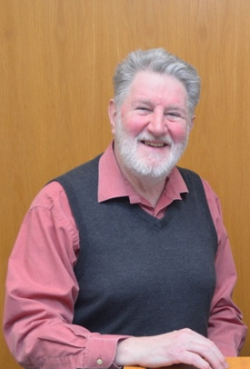 Ingval Maxwell OBE, Chair of COTAC, past Technical Director at Historic Scotland, now Historic Environment Scotland, will judge the 2018 Awards and present them at AS2019.
---
IHBC President launches next Marsh Awards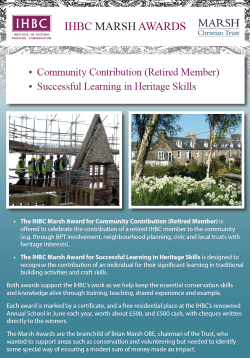 'Your next chance to nominate retired IHBC members and successful learners for Marsh Awards'.
---
IHBC HE & ALGAO LA conservation stats out now - 2018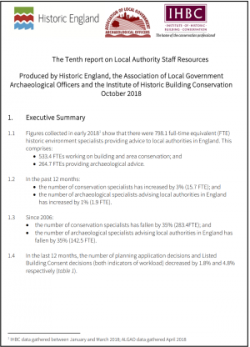 LA conservation capacity in England: small annual increase follows years of conservation cuts. But still aggregates at 35% cuts over the last 12 years.
---
IHBC CPD boost: Build your skills and profile


By contributing to Conservation Wiki (and DBW) following the handy guide on writing articles you can help your CPD and public and professional profile.
---
IHBC Local Authority Skills - website now mobile friendly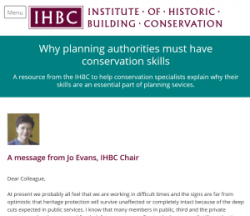 The IHBC upgrades specialist website on 'Local Authority Skills' so it's more accessible for mobile technology such as smart phones and iPads etc - content updates anticipated.
---
Scottish communities feel excluded from landscape policy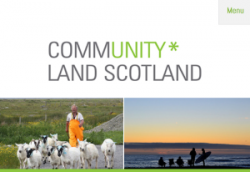 Major new research entitled Community Empowerment and Landscape show communities feel excluded from development decisions that affect the areas they live in.
---
CITB - iconic buildings set to benefit from sought-after stonemasonry skills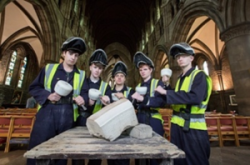 A new Construction Industry Training Board (CITB) partnership launched in Edinburgh will help meet the demand for stonemasonry skills.
---
SPAB Scholarship and Fellowship applications for 2019 open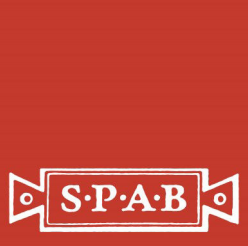 Architects, surveyors, engineers, craftspeople looking for hands-on-learning experience may apply for the 2019 Scholarships or Fellowships prior to December 1.
---
Dame Judith Hackitt - shocked by construction industry standards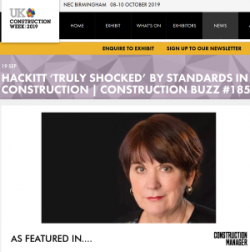 Her report, the 'Independent Review of Building Regulations and Fire Safety' also calls for 'stronger powers of enforcement, to provide more deterrent to cost-cutting'.
---
Making use of empty spaces in London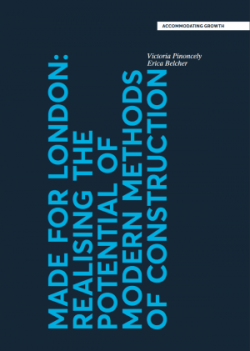 A report by Nicolas Bosetti and Tom Colthorpe 'Meanwhile, in London: Making use of London's empty spaces' looks at planning in the public realm.
---
Local authority green belt statistics for England 2017 to 2018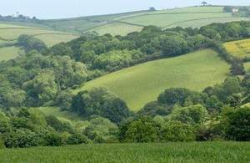 Statistics on designated green belt land in England by local authority for 2017 to 2018 have been published, indicating an incremental decrease of green belt each year.
---
England - Swindon Railway Village voted as Favourite Conservation Area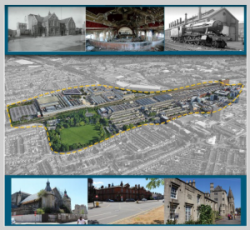 Civic Voice announces that Swindon Railway Village Conservation Area has been voted as England's 'favourite Conservation Area'.
---
UK festival of creativity and innovation to be held in 2022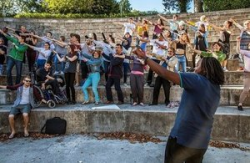 A UK-wide festival to be held in 2022 will showcase the creative and innovative strengths of the nation.
---
Government Building Safety Programme – post Grenfell Tower fire
MHCLG is supporting building owners in taking immediate steps to ensure their residents' safety and in making decisions on any remedial work that is necessary to do.