Trees in conservation areas
Trees in conservation areas that are protected by tree preservation orders (TPO's) are subject to the normal controls for any tree with a TPO. This prohibits the cutting down, topping, lopping, uprooting, willful damage to or willful destruction of protected trees.
Trees in a conservation area that are not protected by a TPO are protected by provisions in section 211 of the Town and Country Planning Act 1990. This requires that the local planning authority is notified of certain work on such trees using a section 211 notice, six weeks before the work is carried out. This gives the local planning authority time to consider whether to make a TPO on the tree.
Notice is not an application for consent, so the authority cannot refuse consent; or grant consent subject to conditions, they may only:
Make a TPO if it is justified in the interests of amenity.
Not to make a TPO and inform the notifier that the work can go ahead.
Not to make a TPO and allow the six-week notice period to end, after which the work can go agead.
Carrying out work without notice is an offence which can result in a fine of up to a £20,000. For a serious offence, a person can be committed for trial in the Crown Court and if convicted, can be liable to an unlimited fine. In any case, the landowner has a duty to plant another tree of an appropriate size and species at the same place as soon as they reasonably can.
A section 211 notice is not required for:
Cutting down, topping, lopping or uprooting a tree whose diameter does not exceed 75mm.
Cutting down or uprooting of a tree, whose diameter does not exceed 100 millimetres, for the sole purpose of improving the growth of other trees.
The diameter of the tree should be measured over the bark of the tree at 1.5 metres above ground level.
These exemptions do not apply where a tree has more than one stem at a point 1.5 metres above ground level if any stem when measured over its bark at that point exceeds the relevant minimum.
Featured articles and news
IHBC seeks perspectives on Brexit planning for conservation
We would like to hear from members with ideas on these matters, and/or any interest in joining an IHBC European Special Interest Group.
---
IHBC Reminder: Marsh Awards close end March 2017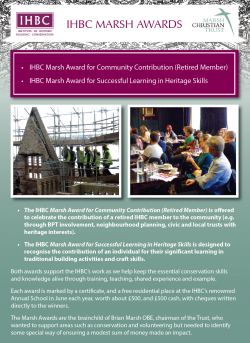 The 2nd IHBC Marsh Awards celebrating retired members and successful learners is now open - prizes include £500 and a free place at the IHBC's Annual School.
---
IHBC HESPR tender pick of the week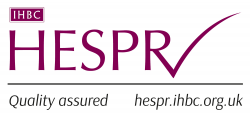 Director's top pick features a call from Blaenau Gwent County Borough Council for a specialist consultant to develop Town Centre Strategies.
---
IHBC CPD boost - How Business Improvement Districts impact on urban regeneration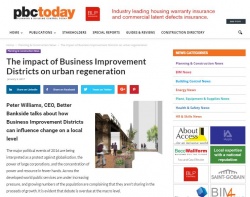 Peter Williams, CEO of Better Bankside in London, talks about how these can influence change on a local level in Planning & Building Control Today.
---
Scotland's Conservation Crisis No 2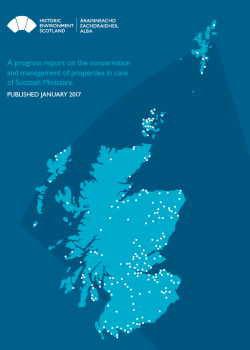 More than half of heritage sites and monuments managed by Historic Environment Scotland (HES) are at risk, according to a recent report.
---
Scoping for limited VAT review
The review will consider if the system is working appropriately in today's economy and identify simplification opportunities.
---
New Health and Work Strategy launched
Health and Safety Executive (HSE) concludes there is a role to play for everyone who has a stake or interest in improving health and safety in the workplace.
---
Apps will allow European online heritage curation
New social platform and smartphone applications (apps) will be developed by a European consortium to aid the documentation of Europe's cultural heritage.
---
Lord Prior appointed as new construction minister
Lord Prior of Brampton replaces Jesse Norman, who has become energy minister after just six months in the construction role.
---
Scarborough Futurist Theatre demolition approved
Plans to demolish a 1920s theatre have been approved by councillors amid an angry protest by more than 100 campaigners, according to the BBC.