Trees in conservation areas
Trees in conservation areas that are protected by tree preservation orders (TPO's) are subject to the normal controls for any tree with a TPO. This prohibits the cutting down, topping, lopping, uprooting, willful damage to or willful destruction of protected trees.
Trees in a conservation area that are not protected by a TPO are protected by provisions in section 211 of the Town and Country Planning Act 1990. This requires that the local planning authority is notified of certain work on such trees using a section 211 notice, six weeks before the work is carried out. This gives the local planning authority time to consider whether to make a TPO on the tree.
Notice is not an application for consent, so the authority cannot refuse consent; or grant consent subject to conditions, they may only:
Make a TPO if it is justified in the interests of amenity.
Not to make a TPO and inform the notifier that the work can go ahead.
Not to make a TPO and allow the six-week notice period to end, after which the work can go agead.
Carrying out work without notice is an offence which can result in a fine of up to a £20,000. For a serious offence, a person can be committed for trial in the Crown Court and if convicted, can be liable to an unlimited fine. In any case, the landowner has a duty to plant another tree of an appropriate size and species at the same place as soon as they reasonably can.
A section 211 notice is not required for:
Cutting down, topping, lopping or uprooting a tree whose diameter does not exceed 75mm.
Cutting down or uprooting of a tree, whose diameter does not exceed 100 millimetres, for the sole purpose of improving the growth of other trees.
The diameter of the tree should be measured over the bark of the tree at 1.5 metres above ground level.
These exemptions do not apply where a tree has more than one stem at a point 1.5 metres above ground level if any stem when measured over its bark at that point exceeds the relevant minimum.
Featured articles and news
IHBC asks you to contribute to the debate on gentrification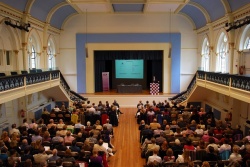 The Guardian reports on the dangers of gentrification - join the debate at IHBC NewsBlogs
---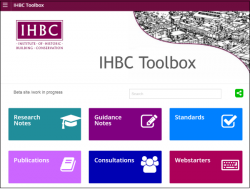 Our Toolbox offers easy access to the essential tools in conservation practice including links to Standards, 22 Practice notes, Consultations and much more.
---
Churchill Barriers to be listed

Second World War structures at Scapa Flow have been recognised as being of national importance by Historic Environment Scotland (HES).
---
Historic brick reservoir image wins award
The image of a covered reservoir in London's Finsbury Park has won the best architecture photograph of the year at the Arcaid Images Architectural Photography Awards 2016.
---
Westminster City Council gains approval for Special Policy Areas
The London Council's plans are given the go-ahead to management development in five unique specialist clusters.
---
Property Flood Resilience Action Plan out
An independent report has been issued relating to flood protection, aiming to help with flood resilience.