Listed buildings
[edit]
Introduction
The Planning (Listed Building and Conservation Areas) Act 1990 creates special controls for the demolition, alteration or extension of buildings, objects or structures of particular architectural or historic interest. Listed building controls apply in addition to normal planning controls.
Listed buildings are added to a register called the List of Buildings of Special Architectural or Historic Interest. Historic England administers the listing system, but listing decisions are made by the Secretary of State for Culture, Media and Sport.
Buildings may be listed for a number of reasons:
Architectural interest (such as design, decoration or craftsmanship).
Historic interest (for example, if the building is representative of a particular type).
Historic association (association with nationally important people or events).
Group value (part of a larger ensemble).
There are three categories of listing in England and Wales:
Grade I: Buildings of exceptional importance.
Grade II*: Buildings of more than special interest.
Grade II: Buildings of special interest.
In Scotland the equivalent categories are Grade A, Grade B and Grade C(s). In Northern Ireland the equivalent categories are Grade A, Grade B+ and Grade B.
There are approximately 375,000 listed buildings in England, of which more than 90% are grade II listed.
[edit]
Procedures
Listing can protect the interior and exterior of the building, as well as object or structures fixed to it, and any object or structure within the curtilage of the building which has formed part of the land since before 1 July 1948. Following the introduction of the Enterprise and Regulatory Reform Act (ERR) 2013, it is possible when making a new listing to declare that specific features of the building, or specific buildings or structures attached to, or within the curtilage of the listed building are not of special interest.
Demolition, alteration or extension of a listed building in a way that is likely to affect its special architectural or historical interest is only allowed with the consent of the local planning authority or the Secretary of State.
There are no general rules about what can and cannot be done, as each building is unique and will have been listed for reasons particular to that building. A local authority conservation officer can establish whether proposals are likely to affect a building's architectural or historical interest and therefore whether listed building consent is required. Listed building consent must then be obtained from the local planning authority. Decisions will generally take 8 to 13 weeks, and appeals can be submitted to the Secretary of State within 6 months. It is not possible to make outline applications for listed building consent.
It is a criminal offence to alter listed buildings without listed buildings consent and the local planning authority can have works reversed if they do not have consent.
Listing is not intended as a preservation order, it simply identifies buildings of interest. Decisions relating to listed building consents should balance historic interest against practical issues such as its function, condition or viability.
An application can be made to Historic England to have a building de-listed by submitting a Listing and designation application form. A decision is then made by the Secretary of State.
An application for a Certificate of Immunity can be made for developments affecting buildings that may be eligible for listing. This can give developers reassurance that the development will not be prevented by a building becoming listed.
Conversely, Building Preservation Notices (BPN) can be used to prevent un-listed buildings from being demolished or altered whilst an application to list them is considered. See Building Preservation Notice for more information.
Planning permission is separate to listed building consent. It is not always required alongside listed building consent. For some works, both planning permission and listed building consent will be required. It is advisable to contact the local authority Conservation Officer as a first stage to determine whether consent is required.
[edit]
Other controlled sites
Other controlled sites for which special permissions may be required include:
Scheduled ancient monuments.
Registered historic parks and gardens.
Registered historic battlefields.
Designated wrecks.
[edit]
Reform
The Enterprise and Regulatory Reform Act (ERR) 2013 introduced changes to the Planning (Listed Building and Conservation Areas) Act 1990. Culture Minister Ed Vaizey said, 'Listed buildings are a rich part of this country's heritage and it is only right that we try to help those in charge of looking after them. These new measures will uphold levels of existing heritage protection, whilst also simplifying the process so that those within the heritage sector and owners are not bogged down in bureaucracy.'
The changes include:
For more information see Enterprise and Regulatory Reform Act 2013 and listed buildings.
[edit]
External references
IHBC NewsBlog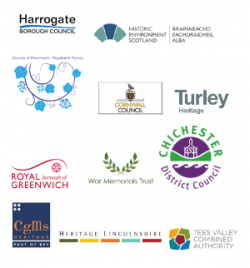 From conservation & design, DAC support and project management, to designation in Scotland!
---
IHBC meets Wikipedia - new entry posted by IHBC Chair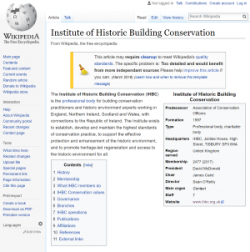 A Wikipedia entry for the IHBC, drafted by IHBC Chair James Caird, has now been published.
---
Boost your IHBC accreditation submission and CPD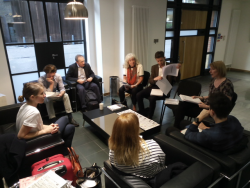 FREE application support MATE sessions: Nottingham (25/04), Belfast (31/05), Glasgow (7/06)
---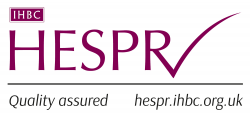 Project management for the Wordsworth Trust, closing 30/04, £40,000 contract.
---
IHBC Heritage from the doorstep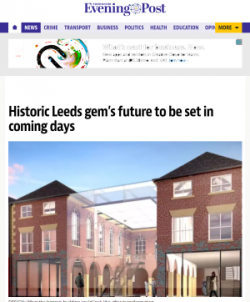 The Yorkshire Evening Post describes how an ageing heritage asset, the White Cloth Hall - one of Leeds' oldest buildings could see its future secured.
---
Heritage Alliance publishes first ever international report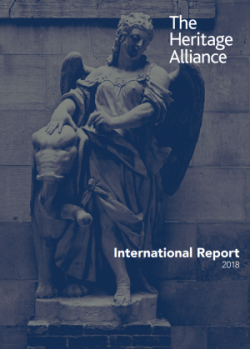 The Heritage Alliance (THA) has published the first ever report on the independent heritage sector's impact overseas, led by past THA CEO, Kate Pugh.
---
£27M funding scheme to improve lakes and rivers in England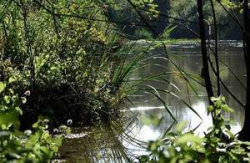 A new £27 million scheme is open for applicants to help improve England's waterways, funded by the European Agricultural Fund for Rural Development.
---
Pilot scheme launched to help build a sustainable future for listed places of worship
The new two-year £1.8m scheme is to be piloted with expert advisors working across the urban and rural areas of Manchester and Suffolk.