Listed buildings
[edit]
Introduction
The Planning (Listed Building and Conservation Areas) Act 1990 creates special controls for the demolition, alteration or extension of buildings, objects or structures of particular architectural or historic interest. Listed building controls apply in addition to normal planning controls.
Listed buildings are added to a register called the List of Buildings of Special Architectural or Historic Interest. Historic England administers the listing system, but listing decisions are made by the Secretary of State for Culture, Media and Sport.
Buildings may be listed for a number of reasons:
Architectural interest (such as design, decoration or craftsmanship).
Historic interest (for example, if the building is representative of a particular type).
Historic association (association with nationally important people or events).
Group value (part of a larger ensemble).
There are three categories of listing in England and Wales:
Grade I: Buildings of exceptional importance.
Grade II*: Buildings of more than special interest.
Grade II: Buildings of special interest.
In Scotland, the equivalent categories are Grade A, Grade B and Grade C(s). In Northern Ireland the equivalent categories are Grade A, Grade B+ and Grade B.
There are approximately 375,000 listed buildings in England, of which more than 90% are grade II listed.
[edit]
Procedures
Listing can protect the interior and exterior of the building, as well as object or structures fixed to it, and any object or structure within the curtilage of the building which has formed part of the land since before 1 July 1948. Following the introduction of the Enterprise and Regulatory Reform Act (ERR) 2013, it is possible when making a new listing to declare that specific features of the building, or specific buildings or structures attached to, or within the curtilage of the listed building are not of special interest.
Demolition, alteration or extension of a listed building in a way that is likely to affect its special architectural or historical interest is only allowed with the consent of the local planning authority or the Secretary of State.
There are no general rules about what can and cannot be done, as each building is unique and will have been listed for reasons particular to that building. A local authority conservation officer can establish whether proposals are likely to affect a building's architectural or historical interest and therefore whether listed building consent is required. Listed building consent must then be obtained from the local planning authority. Decisions will generally take 8 to 13 weeks, and appeals can be submitted to the Secretary of State within 6 months. It is not possible to make outline applications for listed building consent.
It is a criminal offence to alter listed buildings without listed buildings consent and the local planning authority can have works reversed if they do not have consent.
Listing is not intended as a preservation order, it simply identifies buildings of interest. Decisions relating to listed building consents should balance historic interest against practical issues such as its function, condition or viability.
An application can be made to Historic England to have a building de-listed by submitting a Listing and designation application form. A decision is then made by the Secretary of State.
An application for a Certificate of Immunity can be made for developments affecting buildings that may be eligible for listing. This can give developers reassurance that the development will not be prevented by a building becoming listed.
Conversely, Building Preservation Notices (BPN) can be used to prevent un-listed buildings from being demolished or altered whilst an application to list them is considered. See Building Preservation Notice for more information.
Planning permission is separate to listed building consent. It is not always required alongside listed building consent. For some works, both planning permission and listed building consent will be required. It is advisable to contact the local authority Conservation Officer as a first stage to determine whether consent is required.
[edit] Other controlled sites
Other controlled sites for which special permissions may be required include:
Scheduled ancient monuments.
Registered historic parks and gardens.
Registered historic battlefields.
Designated wrecks.
[edit]
Reform
The Enterprise and Regulatory Reform Act (ERR) 2013 introduced changes to the Planning (Listed Building and Conservation Areas) Act 1990. Culture Minister Ed Vaizey said, 'Listed buildings are a rich part of this country's heritage and it is only right that we try to help those in charge of looking after them. These new measures will uphold levels of existing heritage protection, whilst also simplifying the process so that those within the heritage sector and owners are not bogged down in bureaucracy.'
The changes include:
For more information see Enterprise and Regulatory Reform Act 2013 and listed buildings.
[edit]
External references
IHBC NewsBlog
COVID-19: Advice and Updates collated from the Heritage Sector
Organisations with conservation links have been collating resources on COVID-19 impacts, including Built Environment Forum Scotland (BEFS), Historic Environment Forum, The Heritage Alliance (THA), and Historic England, on cleaning surfaces.
---
Councils considering 'executive powers' as measures to avoid planning gridlock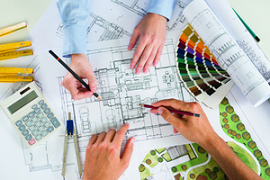 Councils are reported to be considering taking up rarely-used executive powers to keep the planning and development system moving during the coronavirus pandemic.
---
Historic England provides updated flood recovery advice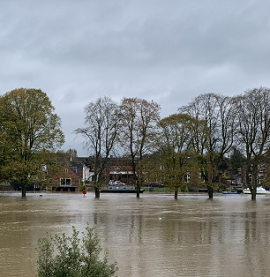 Historic England's 'After a Flood' provides timely advice on how to dry walls properly and avoid further damage to the building fabric.
---
Conservation of Timber Buildings: an example of evolving conservation techniques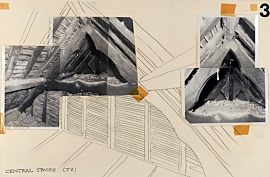 Context Issue 162 offers a peek into an archive of timber conservation history through the records of the practice of FWB and Mary Charles Chartered Architects.
---
Call for VAT rates for Refurbishment to be Reduced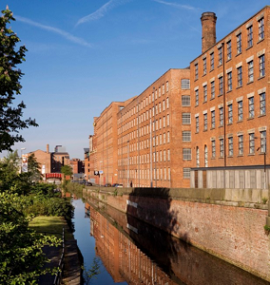 To meet the government's target of being carbon neutral by 2050, we must recycle, reuse and responsibly adapt our existing historic buildings, according to this year's Heritage Counts report, so Historic England and partners are calling for a reduction in VAT rates to incentivise this more sustainable option.
---
Grade II Edwardian swimming baths in Birmingham restored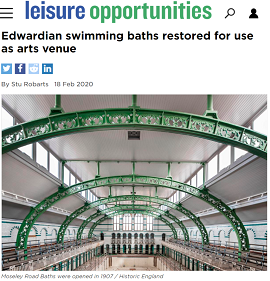 Donald Insall Associates, with the help of Historic England, has completed restoration work of Moseley Road Baths, being converted for use as an arts and culture venue.
---
IHBC Marsh Award Nominations – Closing Date 30 March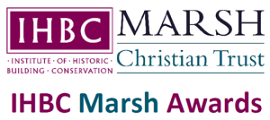 Celebrate your local 'retired members' and 'successful learners' with £500 cash prizes and 2020 Brighton School places!
---
Biodiversity Net Gain through UK Construction Projects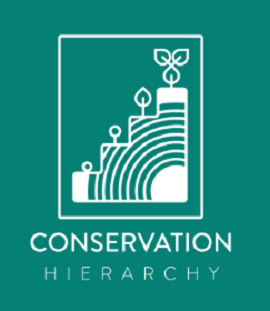 The Conservation Hierarchy is a new framework developed by the University of Oxford to help construction projects achieve Biodiversity Net Gain.
---
How Project Managers for Town Centre Developments can Balance Risk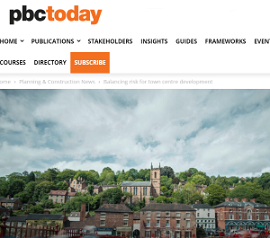 Jacqueline Hughes, senior risk analyst at Equib, in pbctoday discusses how project managers for town centre developments can get their risk management strategies right.
---
Red Tape is Strangling our High Streets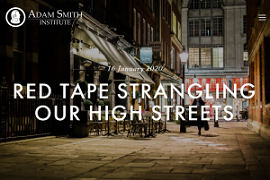 A new paper from the Adam Smith Institute argues that the problem with the High Street has been totally misunderstood, saying that we need to reform restrictive planning rules and reject a policy of managed decline to reinvigorate our town centres.
---
Calculating the full cost of energy used by buildings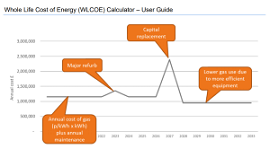 The Whole Life Cost of Energy (WLCoE) calculator – issued by government in BETA form – is intended to help building owners and operators to understand the full financial cost of the energy their buildings use, and welcomes feedback
---
England's heritage worth £31Bn: New Historic England report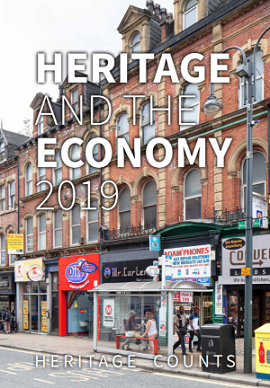 New research published by Historic England (HE) shows the value of heritage to England's economy as it contributes to economic prosperity and growth through jobs in the heritage and construction sectors and from tourism.
---