Listed buildings insurance
[edit]
Introduction
England has nearly 500,000 listed buildings and their owners must protect them for the benefit of current and future generations. Ensuring a listed building is insured against accident or other damage is as important, if not more so, than that for a non-listed building.
Insurance is critical as damage to the property may need to be repaired by skilled craftsmen using specialist materials and techniques – which can be costly. This in turn can mean that insurance premiums may be higher than for standard properties. In addition, the likelihood of unforeseen problems can be greater for a listed building than a standard one.
Standard building insurance for domestic, commercial and public property is unlikely to offer the degree of protection that a specialist listed building policy can offer.
Just like a standard homes policy, a listed building can be insured for both 'buildings' and 'contents'.
The building is normally covered for costs that result from fire, subsidence, theft, flood, burst pipes and accidental damage. Fire continues to be the biggest risk to listed buildings, but recent years have seen greater threats from storms, extreme rainfall and flooding which may demand more adaptation, protection and insurance.
If damage occurs, planning legislation may require 'like-for-like' reinstatement which can require a more comprehensive and therefore costly level of insurance cover compared to properties of modern construction. Properties that are licensed for public use may attract additional statutory duties, such as public and employer's liability insurance
Unique risks which typically apply to listed buildings include things like thatched roof fire. If the policy does not extend to cover outbuildings, gardens and patios, a separate policy may be possible with a different insurance provider. Other risks that may require special consideration include heave and subsidence (sometimes not included in standard policies), and unoccupied insurance which covers properties left unoccupied for extended periods – usually longer than a month.
[edit]
Contents
Contents cover can include the cost of repairs or replacement for items such as furniture, paintings, ceramics and clothing. Other extras may extend cover to include personal belongings (such as jewellery and mobile phones).
[edit]
Listed for a reason
A listed building is listed for a reason. When considering the type of insurance to choose therefore, it is important to understand the building's most important features, whether from an architectural or historic point of view. This will enable a proper and realistic valuation to be given which, in turn, will determine the correct premium.
Owners and their agents should be aware that they may face legal action if they knowingly under-insure a listed building (declaring the value of the building or its contents to the insurer to be lower than it is so as to pay a lower premium.)
Historic England's key issues to consider when insuring historic buildings are set out below:
What is the extent of insurance cover needed?
What needs insuring?
Are there ancillary structures or special contents that should be included?
What type of cover is needed?
Assessing the reinstatement cost
Reducing the risks
[edit]
External references
IHBC NewsBlog
Virtual Bradford will 'clone' the city to create navigable online world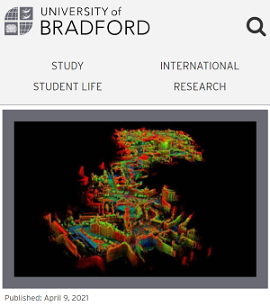 Work is underway on an ambitious project to virtually 'clone' Bradford city centre, as a 'Digital twin' will open the door to a 3D world with virtually endless possibilities.
---
Canal River Trust secures funding to create waterway roles for young people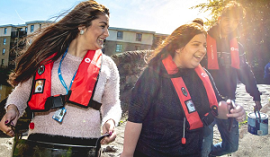 The support will create dozens of opportunities in heritage repair and construction and waterways management, funded by the Department for Work and Pensions.
---
2021 Building Conservation Directory published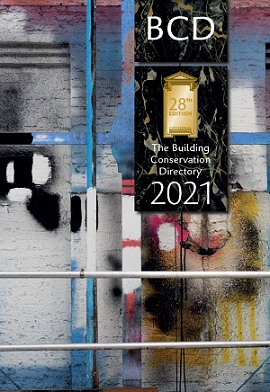 The 2021 edition of the Building Conservation Directory, also available online, has been published. Find skilled trades specialising in work to historic and traditional buildings.
---
BT dials up 'Adopt a Kiosk' scheme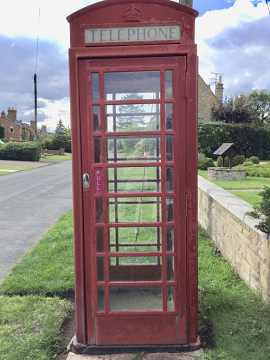 BT has revealed that almost 4,000 of its iconic red phone boxes across the UK are available for local communities to adopt for just £1.
---
Watch IHBC's webinar on 'Retrofit of Traditional Buildings'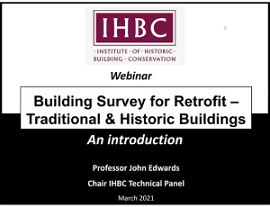 On 26 March the IHBC, led by Prof. John Edwards, hosted a free one-hour CPD webinar 'Introduction to Building Survey for Retrofit' for sector professionals.
---
Has the world left Europe behind?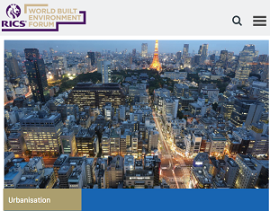 Greg Clark, writing an opinion piece for RICS, explores how good governance in cities pays dividends.
---
AHF on 'Transforming Places through Heritage'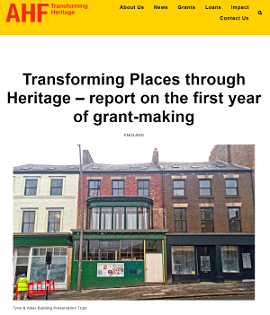 The Architectural Heritage Fund has issued a report on the first year of its 'Transforming Places Through Heritage' grants programme, funded by DCMS.
---
'Star Cities', Marvels of Renaissance Engineering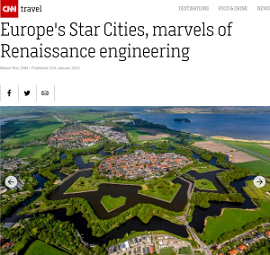 Europe's star cities are scattered all over Europe but their perfect geometrical beauty can only be fully admired when seen from above.
---
COTAC Releases Insight 1 series – The Need to Appreciate the Built Heritage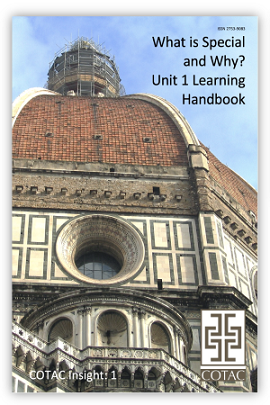 The freely available Insight 1 series targets a wide range of cohorts who wish to gain an appreciation of practical heritage conservation.
---
Palace of Westminster 'deteriorating faster than it can be fixed'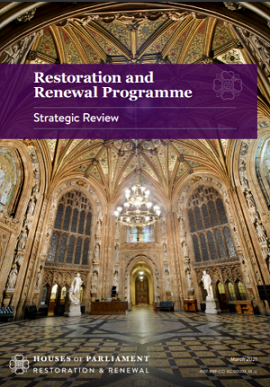 The restoration and renewal of the Palace of Westminster is of 'paramount importance' according to the recent strategic review.