The history of listed buildings
This article originally appeared as 'Listing's 70th anniversary' in IHBC's Context 152, published in November 2017. It was written by Deborah Mays, head of listing advice, Historic England.
---
From the Modern Domesday to digital enrichment, from the humble to the splendid, through Greenbacks and Bluebacks, listing brings beauty and culture to social and economic life.
In 1947, the Town and Country Planning Act set out, as described by the proposing minister, Lewis Silkin MP, 'to begin a new era in the life of this country, an era in which human happiness, beauty and culture will play a greater part in its social and economic life than they have done before.'[1]
This represented the birth of 'buildings of special architectural or historic interest', a new subset of our built and historic environment that, unlike their scheduled predecessors, could be inhabited and subject to appropriate and necessary change, provided that their character be maintained. This class of – still, mostly – buildings was to be a living resource for people, underpinning everything from personal economics and local communities to national pride in a heritage of place that was still only beginning to be fully appreciated.
As such, private, public and future interests could benefit from and enjoy the design, context, narrative and material form of listed fabric and settings. The process also captured a myriad of other values that we have later come to recognise, from embodied energy and sustainability to their potential to spearhead regeneration that would be 'heritage-led'.
Such listings, as they became familiarly known, might be grand structures or modest fabric, as they needed only to display a specialness to their architecture and its history. The list today continues to recognise the humble tradition of good building, be it in the 1950s terraced housing by Tayler and Green, or classical splendour, such as the Liverpool Mechanics' Institute, completed in 1835. So in 2017 the UK boasts a total of 463,550 listed buildings. With a population approaching 66.3 million, that is a valuable drop in a very large ocean. Seventy years on there is much to celebrate.
Ever evolving and developing since their inception, the lists have continued to respond to changing demands and expectations. They were first progressed from salvage lists – drawn up to determine whether a particular building should be protected from demolition if bomb damaged – in a pioneering survey led from 1947 by the Ministry of Housing and Local Government. The initial nationwide list, necessarily prepared on a heroic scale, took nearly 25 years and resulted in 120,000 entries. It has been referred to as 'The Modern Domesday'.
In response to the intensive urban redevelopment of the 1960s, and the introduction of listed building consent through the Town and Country Planning Act 1968, the Ministry of Housing and Local Government set in motion a fresh survey, the 'resurvey'. This work focused initially on 39 historic cities and towns, the centres of which were particularly threatened by post-war redevelopment. Consequently, it left the rural areas with the brief list entries of their first incarnation. These lists were published in spiral-bound volumes from December 1970 with green covers earning them the nickname 'the Greenbacks'. The chosen administrative unit of the Greenbacks was the civil parish. The selection criteria were revised simultaneously and the valuable concept of the subject's group value was greatly strengthened.
In August 1980 Michael Heseltine, as secretary of state for the environment, took action to accelerate the resurvey following the demolition of the art-deco Firestone Factory in Brentford, London. That resurvey work was managed first by 22 local authorities, and then through the private sector, notably with 11 architectural practices. This resurvey, the second survey, took a more inclusive approach, considering a wider range of structures for listing, and introducing a '30-year rule' to enable the inclusion of more modern designs and building types. A fresh review of urban areas from 1989 led to 'the Bluebacks', the last of which was completed in Bath in 2010.
When English Heritage took the responsibility for listing from the Department for Culture, Media and Sport in 2005, it improved further on the format and content of the list entries, including sections on history, details and the bullet-pointed reasons for designation, which help to distil the subject's significance.
The need to make the lists more robust – and to serve more effectively as a tool within the planning system – has led modern lists to evolve further, and set out the subject's narrative and description more fully. As wider audiences and easier public access to the list were sought, so too came the introduction of the advanced search facility and the map search, offering even broader routes in to this encyclopaedic body of planning and cultural information. Now, with a global audience through the online and searchable treasure house that is the National Heritage List for England, launched in 2011, these individual nuggets of accessible learning on our buildings are open to all to view and enjoy: for use by everyone from planners to developers, genealogists to journalists, and owners to tourists.
The list will continue to evolve. Although the Heritage Protection Bill of 2008 failed to pass into statute, the Enterprise and Regulatory Reform Act 2013 saw through some key intentions, and it is now possible to set out precisely whether attached or curtilage structures are protected by a listing.
Responding to the public appetite for and interest in the list, since June 2016 it has been possible through our Enrich the List initiative for anyone to contribute to this remarkable resource, bringing their own images and narrative to enhance our collective knowledge and understanding of listed fabric. This innovative, inclusive approach to heritage management helps expand our heritage knowledge and appreciation of listed fabric, both within our communities and into our planning considerations. As such, Enrich the List binds listing – as a management system for one of our most accessible, if easily overlooked, community resources – into the most inclusive statements of what we value in the places and fabric for which we all care.[2]
To celebrate the 70th anniversary of listing in 2017, Historic England invited a range of views on the success or failure of the act to provide a heritage debate online.[3] These incisive articles – with contributions ranging from conservation practitioners such as Bob Kindred, to David Lovell, listed building enthusiast and top contributor to Enriching the List – offer lively coverage and tasters of the journey from 1947.
Today we see local planning authorities striving with diminished resources to fulfil the powers available to manage and protect the listed stock, enforcement being recognised more in the breach than the observance, for example (a hard reality that Bob Kindred and the IHBC have exposed [4]). Meanwhile, the recent loss of a Jacobean ceiling at 15 Small Street, Bristol, has led to calls for interim protection to be brought into the toolkit. It seems that we could usefully remind ourselves just how the 1947 act shaped and protected the calibre of our towns, villages and cities, and why we must build on its achievements.
Hugh Ellis, head of policy at the Town and Country Planning Association, has concluded that the 1947 act 'created a system capable of fulfilling the social, environmental and economic objectives of reconstruction and long-term land management. There is a logic and clarity to the structure of the system which has never been matched, and it delivers on housing and conservation objectives in an unprecedentedly successful manner.'[5]
Happily, a digest of the anniversary's overviews shows the resounding conclusion that the 1947 act is something to be celebrated across England and beyond. It had, as Ellis explained, a radical heart, and was elegant in structure and poetic in outcome.[6] The act can be credited as one of the great successes of the post-war period, securing the protection of our built and historic environment and its character at a time of unprecedented change in our places. Its principles are even more relevant and vital to society today, as we face drastic climatic and environmental change, unimagined 70 years ago
References
[1] Hansard, Lewis Silkin introducing the second reading of the Town and Country Planning Bill, HC Deb, 29 January 1947
[3] Launched in August 2017, 70 years after the passing of the act. See https://historicengland.org.uk/whats-new/debate/ and www.historicengland.org.uk/whats-new/debate/mother-of-all-planningacts/
[4] Bob Kindred, Heritage Protection Enforcement, Historic England Heritage Online Debate
[5] Hugh Ellis, 'The Rise and Fall of the 1947 Planning System', Historic England Heritage Online Debate, www.historicengland.org.uk/whats-new/debate/rise-and-fall-of-1947-planning-system/
[6] Hugh Ellis, as above
---
This article originally appeared as 'Listing's 70th anniversary' in IHBC's Context 152, published in November 2017. It was written by Deborah Mays, head of listing advice, Historic England.
--Institute of Historic Building Conservation
IHBC NewsBlog
IHBC Virtual School 19 June: Heritage Reflections & Speculations from a Pandemic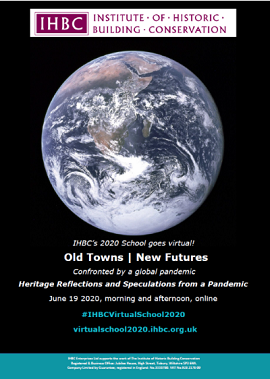 How the current pandemic will shape historic urban areas and their surrounding communities across the globe is impossible to tell. Join us to reflect on the implications for our current approaches to caring for valued places, and even speculate on future strategies and responses.
---
How to Enjoy Heritage from Home, from the Heritage Fund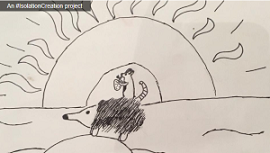 The Heritage Fund has put together a list of heritage-inspired activities to be done from home.
---
Listed Property Owners Club's Spring Checklist for Buildings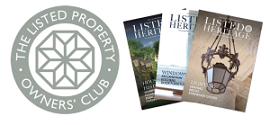 Spring is a good time to stand back and consider any building repairs that are required over the next 12 months, notes the LPOC, and regular inspection and maintenance is the key to keeping homes in good repair, as per its accessible step-by-step guidance.
---
Firefighters tackle blaze at converted Grade II listed former mill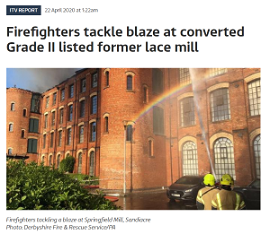 Derbyshire Fire and Rescue Service said "rapid and effective firefighting" had saved three quarters of the mill – which is now apartments.
---
Thieves take advantage of lockdown to steal lead from church roof in Halsham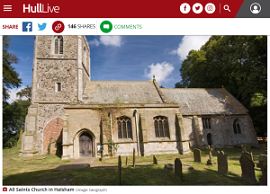 Police have appealed for witnesses after thieves stole lead from the roof of All Saints Church in Halsham near Hedon during the coronavirus lockdown.
---
IHBC's CPD Circular provides info on digital CPD opportunities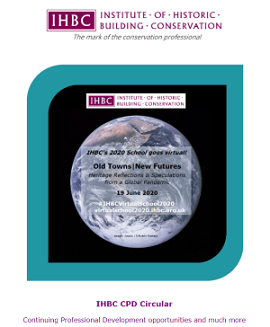 The regular newsletter showcases the IHBC's own Continuing Professional Development (CPD) content as well as online opportunities from 'IHBC Recognised CPD Providers' and other conservation related training and events.
---
Frank Lloyd Wright houses offer virtual tours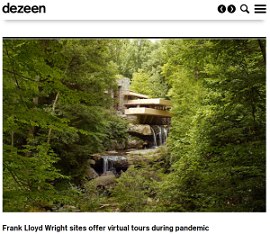 To make sure the public still has access to twelve of those famous works, #WrightVirtualVisits has been launched, which offers virtual tours of 12 iconic houses.
---
CIC's Coronavirus Digest review and survey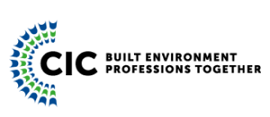 The Construction Industry Council's (CIC's) 'CIC Coronavirus Digest – Issue 8' surveys the latest government advice with updates from the construction industry.
---
COVID-19: Advice and Updates collated from the Heritage Sector
Organisations with conservation links have been collating resources on COVID-19 impacts, including Built Environment Forum Scotland (BEFS), Historic Environment Forum, The Heritage Alliance (THA), and Historic England, on cleaning surfaces.
---
Councils considering 'executive powers' as measures to avoid planning gridlock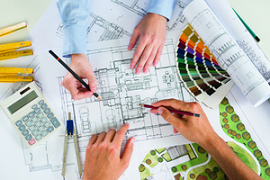 Councils are reported to be considering taking up rarely-used executive powers to keep the planning and development system moving during the coronavirus pandemic.
---
Historic England provides updated flood recovery advice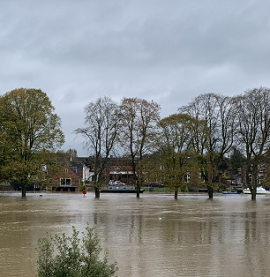 Historic England's 'After a Flood' provides timely advice on how to dry walls properly and avoid further damage to the building fabric.
---
Conservation of Timber Buildings: an example of evolving conservation techniques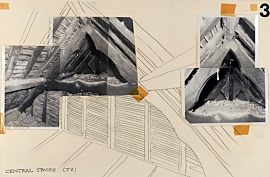 Context Issue 162 offers a peek into an archive of timber conservation history through the records of the practice of FWB and Mary Charles Chartered Architects.
---
Call for VAT rates for Refurbishment to be Reduced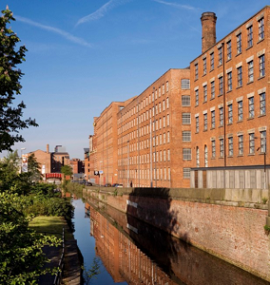 To meet the government's target of being carbon neutral by 2050, we must recycle, reuse and responsibly adapt our existing historic buildings, according to this year's Heritage Counts report, so Historic England and partners are calling for a reduction in VAT rates to incentivise this more sustainable option.
---