English Heritage
From 1 April 2015, English Heritage separated into two organisations. Historic England is now responsible for listing, planning, grants and heritage research and advice.
---
English Heritage (or the Historic Buildings and Monuments Commission for England) was created by the National Heritage Act 1983 when it took on heritage functions previously carried out by the Department of the Environment (DOE), the Ancient Monuments Board for England and the Historic Buildings Council for England. Subsequently it also took on the functions of the Royal Commission on the Historical Monuments of England (RCHME).
It championed historic places and advised the Government and others about how to get the best out of our heritage. Local planning authorities were also required to consult English Heritage on planning applications which affected certain aspects heritage assets if they intended to give consent.
However, on 14 October 2014, the Department for Culture, Media & Sport (DCMS), Ed Vaizey MP and English Heritage confirmed that the government would split English Heritage into two organisations:
Historic England, the new official name for The Historic Buildings and Monuments Commission for England, previously known as English Heritage, which will continue to provide planning and conservation services.
A new charity, officially called the English Heritage Trust, which took the name of English Heritage and will manage the National Heritage Collection (state-owned historic properties that are opened to the public).
This change took place on 1 April 2015.
The new English Heritage is a charity, independent of government, that manages more than 400 historic buildings, monuments and sites, from prehistoric sites to Cold War bunkers. It does this under a licence from Historic England that runs until 2023. Historic England is the sole member of English Heritage who will appoint trustees to its board.
Anna Eavis, Curatorial Director at English Heritage said, 'Our plan is to capture the imagination of our visitors through innovative approaches to history… Whether on a famous battlefield, in the heart of a medieval castle, among the ruins of a once-great abbey or in the kitchen of a country house, the voices of our ancestors will sing out.'
They suggest that their priorities are; to create inspirational visitor experiences that bring the story of England to life; to clear the backlog of high-priority conservation defects and to develop partnerships.
The Government awarded £80m towards funding vital conservation work and new presentation and interpretation of historic sites. However, English Heritage have made a commitment to become self-funding by 2023 by building on commercial and fund-raising activities and attracting major gifts and grants.
[edit]
External references
IHBC NewsBlog
IHBC's 2019 'Yearbook' Now Released "Extending the Reach of the IHBC"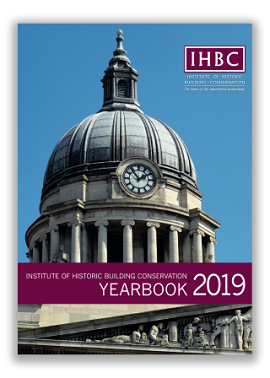 The IHBC's Yearbook for 2019 includes regular IHBC reviews, updates and listings, from IHBC's HESPR listing to our Recognised Conservation Courses and member directory.
---
IHBC 2019 Marsh Awards now out: at the IHBC's 2019 School, Nottingham 4 – 6 July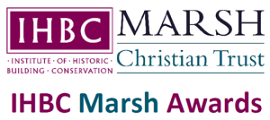 The judges are delighted to confer the 2019 IHBC Marsh Awards for Successful Learning in Heritage Skills and Community Contribution (Retired Member).
---
Rail stations in line for £300 million funding boost to improve disabled access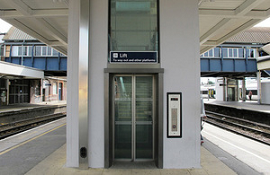 Disabled rail passengers across Britain will benefit from better access at stations and newly accessible stations will open up routes across the country.
---
A historical take on the future of Notre Dame, from IHBC's former Membership Secretary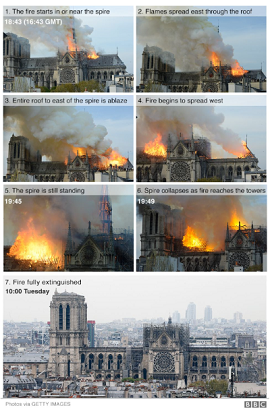 The IHBC asked former Membership Secretary Paul Butler for a take on some critical and historical issues around the modern response to Notre Dame.
---
CPRE's State of Brownfield 2019 report: Enough land for more than 1M homes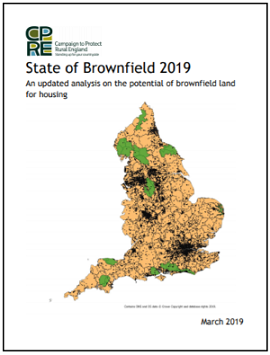 CPRE shows there is enough suitable brownfield land available in England for more than 1 million homes across over 18,000 sites and over 26,000 hectares.
---
BBC on 'The grief that comes from lost buildings'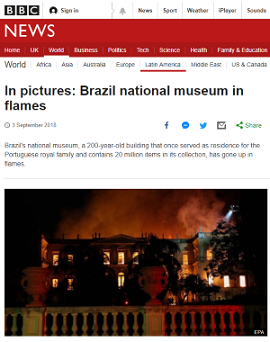 BBC News has reported on how, across the world, destruction of cultural attractions causes a specific sort of communal grief.
---
Enter the Brick Awards 2019: Closing 31 May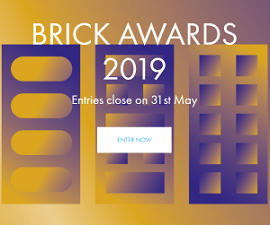 The Brick Development Association (BDA) has highlighted the opportunity to compete at the industry's highest level and be recognised by top-tier trade and national press.
---
STBA-SPAB Conference – 11 June 2019, London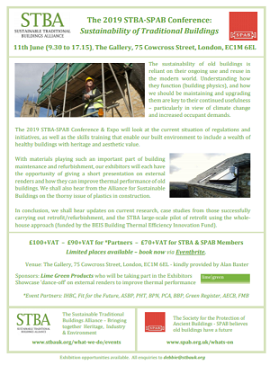 The 2019 STBA-SPAB Conference & Expo will look at the current situation of regulations and initiatives, as well as the skills training that enable our built environment to include a wealth of healthy buildings with heritage and aesthetic value.
---
Historic buildings on fire – Fisons Victorian factory near Ipswich destroyed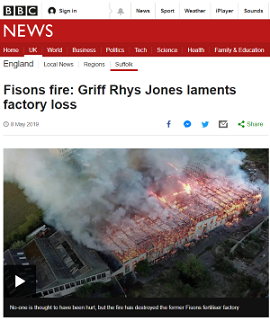 The former Fisons warehouse in Bramford, near Ipswich, was the victim on another fire affecting our heritage. Listed Grade II and dating back to 1858 the building was destroyed by a fire thought to be arson.
---
Highways England pours £4 million into canal restoration scheme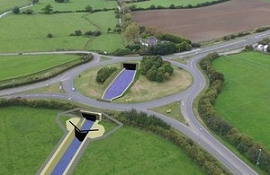 A mile-long stretch of canal in Gloucestershire that disappeared more than half a century ago is closer to being restored, thanks to £4 million of funding from Highways England.
---
Westminster: Legislative plans for Olympics-style body to oversee restoration works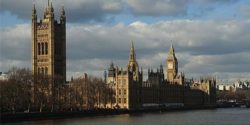 MPs vote on proposals for Houses of Parliament refurbishment, as the restoration and renewal of the Palace of Westminster reaches a major milestone.
---
Ever wondered 'How Venice Works', with 124 Islands, 183 Canals & 438 Bridges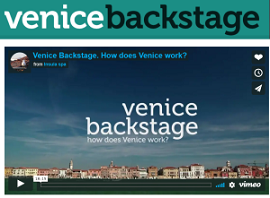 Open Culture has featured the Venice Backstage exploration of Venice and how, when the tourists leave the city, 60,000 year-round residents stay behind.
---
---