English Heritage
From 1 April 2015, English Heritage separated into two organisations. Historic England is now responsible for listing, planning, grants and heritage research and advice.
---
English Heritage (or the Historic Buildings and Monuments Commission for England) was created by the National Heritage Act 1983 when it took on heritage functions previously carried out by the Department of the Environment (DOE), the Ancient Monuments Board for England and the Historic Buildings Council for England. Subsequently it also took on the functions of the Royal Commission on the Historical Monuments of England (RCHME).
It championed historic places and advised the Government and others about how to get the best out of our heritage. Local planning authorities were also required to consult English Heritage on planning applications which affected certain aspects heritage assets if they intended to give consent.
However, on 14 October 2014, the Department for Culture, Media & Sport (DCMS), Ed Vaizey MP and English Heritage confirmed that the government would split English Heritage into two organisations:
This change took place on 1 April 2015.
The new English Heritage is a charity, independent of government, that manages more than 400 historic buildings, monuments and sites, from prehistoric sites to Cold War bunkers. It does this under a licence from Historic England that runs until 2023. Historic England is the sole member of English Heritage who will appoint trustees to its board.
Anna Eavis, Curatorial Director at English Heritage said, 'Our plan is to capture the imagination of our visitors through innovative approaches to history… Whether on a famous battlefield, in the heart of a medieval castle, among the ruins of a once-great abbey or in the kitchen of a country house, the voices of our ancestors will sing out.'
They suggest that their priorities are; to create inspirational visitor experiences that bring the story of England to life; to clear the backlog of high-priority conservation defects and to develop partnerships.
The Government awarded £80m towards funding vital conservation work and new presentation and interpretation of historic sites. However, English Heritage have made a commitment to become self-funding by 2023 by building on commercial and fund-raising activities and attracting major gifts and grants.
[edit]
External references
IHBC NewsBlog
2021 Building Conservation Directory published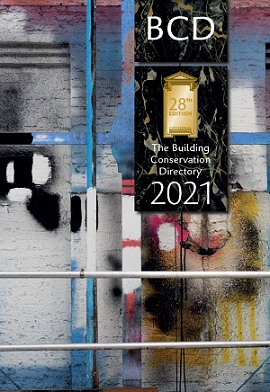 The 2021 edition of the Building Conservation Directory, also available online, has been published. Find skilled trades specialising in work to historic and traditional buildings.
---
BT dials up 'Adopt a Kiosk' scheme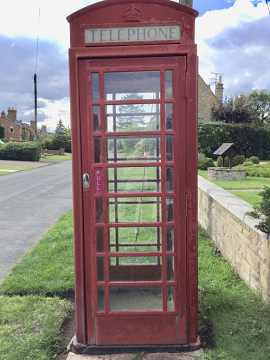 BT has revealed that almost 4,000 of its iconic red phone boxes across the UK are available for local communities to adopt for just £1.
---
Watch IHBC's webinar on 'Retrofit of Traditional Buildings'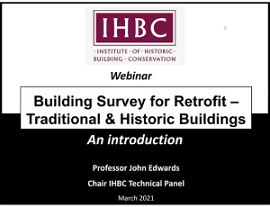 On 26 March the IHBC, led by Prof. John Edwards, hosted a free one-hour CPD webinar 'Introduction to Building Survey for Retrofit' for sector professionals.
---
Has the world left Europe behind?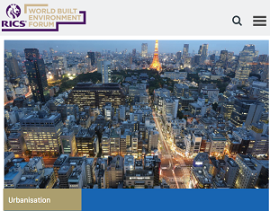 Greg Clark, writing an opinion piece for RICS, explores how good governance in cities pays dividends.
---
AHF on 'Transforming Places through Heritage'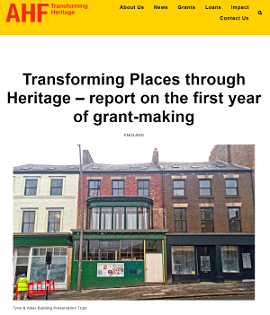 The Architectural Heritage Fund has issued a report on the first year of its 'Transforming Places Through Heritage' grants programme, funded by DCMS.
---
'Star Cities', Marvels of Renaissance Engineering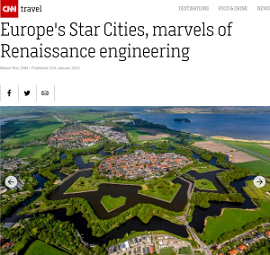 Europe's star cities are scattered all over Europe but their perfect geometrical beauty can only be fully admired when seen from above.
---
COTAC Releases Insight 1 series – The Need to Appreciate the Built Heritage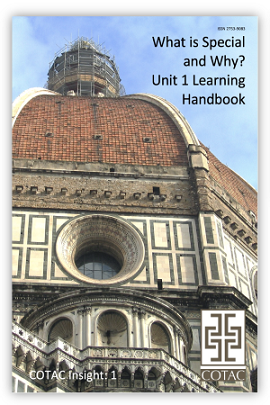 The freely available Insight 1 series targets a wide range of cohorts who wish to gain an appreciation of practical heritage conservation.
---
Palace of Westminster 'deteriorating faster than it can be fixed'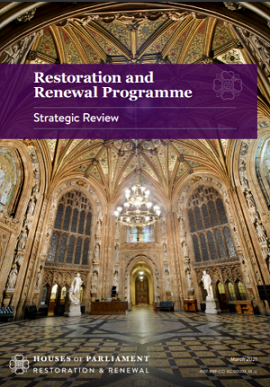 The restoration and renewal of the Palace of Westminster is of 'paramount importance' according to the recent strategic review.
---
Find Webinars and other Events pertaining to Heritage Conservation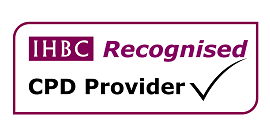 The IHBC's monthly CPD Circular showcases upcoming Events, Awards, Placements, Bursaries & Scholarships, Calls for Papers and more from across the UK and beyond.
---
139-Year-Old Victorian house moves through San Francisco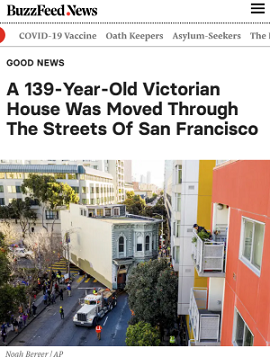 The move of a 139 year old Victorian House through the streets of San Francisco drew an excited crowd of onlookers who came out to watch a truck slowly and carefully pull the historic house through the streets.