English Heritage
From 1 April 2015, English Heritage separated into two organisations. Historic England is now responsible for listing, planning, grants and heritage research and advice.
---
English Heritage (or the Historic Buildings and Monuments Commission for England) was created by the National Heritage Act 1983 when it took on heritage functions previously carried out by the Department of the Environment (DOE), the Ancient Monuments Board for England and the Historic Buildings Council for England. Subsequently it also took on the functions of the Royal Commission on the Historical Monuments of England (RCHME).
It championed historic places and advised the Government and others about how to get the best out of our heritage. Local planning authorities were also required to consult English Heritage on planning applications which affected certain aspects heritage assets if they intended to give consent.
However, on 14 October 2014, the Department for Culture, Media & Sport (DCMS), Ed Vaizey MP and English Heritage confirmed that the government would split English Heritage into two organisations:
Historic England, the new official name for The Historic Buildings and Monuments Commission for England, previously known as English Heritage, which will continue to provide planning and conservation services.
A new charity, officially called the English Heritage Trust, which took the name of English Heritage and will manage the National Heritage Collection (state-owned historic properties that are opened to the public).
This change took place on 1 April 2015.
The new English Heritage is a charity, independent of government, that manages more than 400 historic buildings, monuments and sites, from prehistoric sites to Cold War bunkers. It does this under a licence from Historic England that runs until 2023. Historic England is the sole member of English Heritage who will appoint trustees to its board.
Anna Eavis, Curatorial Director at English Heritage said, 'Our plan is to capture the imagination of our visitors through innovative approaches to history… Whether on a famous battlefield, in the heart of a medieval castle, among the ruins of a once-great abbey or in the kitchen of a country house, the voices of our ancestors will sing out.'
They suggest that their priorities are; to create inspirational visitor experiences that bring the story of England to life; to clear the backlog of high-priority conservation defects and to develop partnerships.
The Government awarded £80m towards funding vital conservation work and new presentation and interpretation of historic sites. However, English Heritage have made a commitment to become self-funding by 2023 by building on commercial and fund-raising activities and attracting major gifts and grants.
[edit]
External references
Featured articles and news
IHBC seeks perspectives on Brexit planning for conservation
We would like to hear from members with ideas on these matters, and/or any interest in joining an IHBC European Special Interest Group.
---
IHBC Reminder: Marsh Awards close end March 2017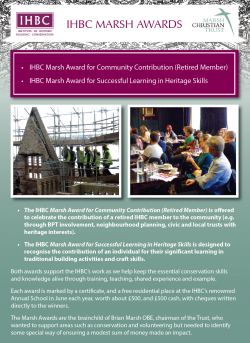 The 2nd IHBC Marsh Awards celebrating retired members and successful learners is now open - prizes include £500 and a free place at the IHBC's Annual School.
---
IHBC HESPR tender pick of the week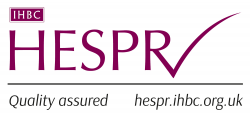 Director's top pick features a call from Blaenau Gwent County Borough Council for a specialist consultant to develop Town Centre Strategies.
---
IHBC CPD boost - How Business Improvement Districts impact on urban regeneration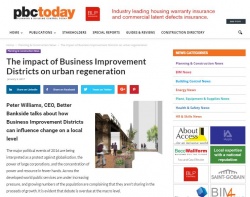 Peter Williams, CEO of Better Bankside in London, talks about how these can influence change on a local level in Planning & Building Control Today.
---
Scotland's Conservation Crisis No 2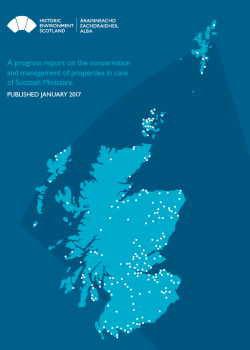 More than half of heritage sites and monuments managed by Historic Environment Scotland (HES) are at risk, according to a recent report.
---
Scoping for limited VAT review
The review will consider if the system is working appropriately in today's economy and identify simplification opportunities.
---
New Health and Work Strategy launched
Health and Safety Executive (HSE) concludes there is a role to play for everyone who has a stake or interest in improving health and safety in the workplace.
---
Apps will allow European online heritage curation
New social platform and smartphone applications (apps) will be developed by a European consortium to aid the documentation of Europe's cultural heritage.
---
Lord Prior appointed as new construction minister
Lord Prior of Brampton replaces Jesse Norman, who has become energy minister after just six months in the construction role.
---
Scarborough Futurist Theatre demolition approved
Plans to demolish a 1920s theatre have been approved by councillors amid an angry protest by more than 100 campaigners, according to the BBC.