Archaeologist
[edit]
Introduction
Archaeologists are specialists who study and work in the field of past human activity. This is done primarily through the recovery and analysis of material and environmental features, such as artifacts, architecture and cultural landscapes. The main aim of archaeologists is to facilitate long-term conservation and enhance understanding of historic environments.
Archaeological consultants often work for engineering companies, providing services such as environmental impact assessments, impact mitigation and design services. Construction developers may seek their advice on how to proceed with issues relating to the archaeological and heritage aspects of a project. Local authorities, national agencies or the private sector may engage them for specialist research purposes.
[edit]
Training
The practice of archaeology is not regulated by Government. The Chartered Institute for Archaeologists (CIfA), is the leading professional body representing archaeologists working in the UK and overseas, and it regulates the members and promotes professional standards.
Becoming an archaeologist usually requires a university degree, and it is increasingly common to study for a post-graduate degree. There are a wide range of postgraduate degrees in archaeology; some offer courses of study (taught courses), while others are based largely on independent research.
Unlike other professions such as surveying or architecture, there are no formal steps to chartered status for archaeologists. However, the CIfA has announced its intention to begin consulting its members and the sector on the desirability of conferring chartered status on suitabl;y qualified members.
[edit] The role of the archaeologist
The typical role of an archaeologist may include:
Legislation and policy relating to archaeology and the built environment is constantly evolving. Archaeological consultants are often sought by clients to understand the legal context for the archaeological work. UK legislation, planning policy, European legislation and guidance from government and non-governmental organisations, provide the framework for the historic environment.
Protection of archaeological remains, including historic buildings, has been a part of the British planning systems since the early 1990s and is now addressed by Section 12 of the National Planning Policy Framework (NPPF). All designers of refurbishment or extension projects affecting 'historic' buildings, and all designers of new buildings within areas that the local planning authority (LPA) believes to be archaeologically sensitive, should be aware of the requirements of the NPPF and the preceding planning guidance statutory instruments it is based on - in particular; PPG16 (1990), PPG14 (1994) and PPS5 (2010).
The NPPF makes clear that '...there will be archaeological interest in a heritage asset if it holds, or potentially may hold, evidence of past human activity worthy of expert investigation at some point. Heritage assets with archaeological interest are the primary source of evidence about the substance and evolution of places, and of the people and cultures that made them.'
Archaeologists must be familiar with the spatial planning processes and the steps necessary to manage change in the historic environment. These steps may include:
Communication with planning authorities and agencies.
Desk-based resource assessment.
Field investigations.
Reporting to the local authority on the results of investigations.
Seeking planning permission.
In the case of significant remains, recording or conserving them in advance of, or during, development.
Analysis and interpretation of the results, with publication of findings.
Under the Construction (Design & Management) Regulations 2015, archaeology is no longer considered to be 'construction work', despite much of the pre-construction work being of a similar nature. However, archaeological works are covered by legislation such as The Health and Safety at Work Act 1974, Management of Health and Safety at Work Regulations 1999 and the PRovision and Use of Work Equipment Regulations 1998, and so on.
[edit]
Find out more
External references
IHBC NewsBlog
Red Tape is Strangling our High Streets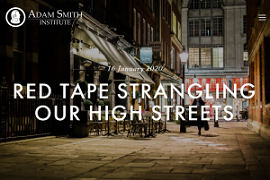 A new paper from the Adam Smith Institute argues that the problem with the High Street has been totally misunderstood, saying that we need to reform restrictive planning rules and reject a policy of managed decline to reinvigorate our town centres.
---
Calculating the full cost of energy used by buildings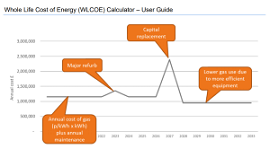 The Whole Life Cost of Energy (WLCoE) calculator – issued by government in BETA form – is intended to help building owners and operators to understand the full financial cost of the energy their buildings use, and welcomes feedback
---
England's heritage worth £31Bn: New Historic England report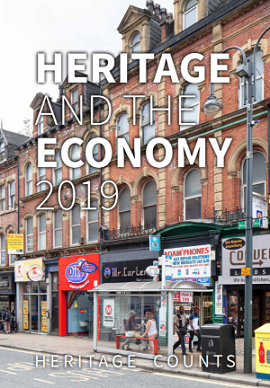 New research published by Historic England (HE) shows the value of heritage to England's economy as it contributes to economic prosperity and growth through jobs in the heritage and construction sectors and from tourism.
---
Part of Roman wall in Chester Collapses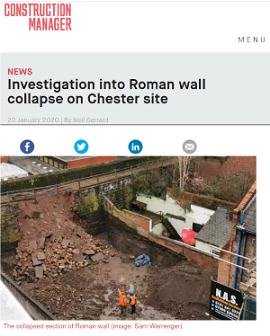 Investigations have begun into what caused part of Chester's Roman city wall to collapse during construction work.
---
Audit on new housing in England: Design overwhelmingly 'mediocre' or 'poor'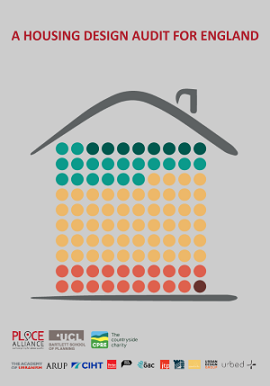 Though conservation professionals' skills in understanding, defining and explaining local character and architecture can help inform new residential design.
---
Historic England's '21 Fascinating Places Listed in 2019'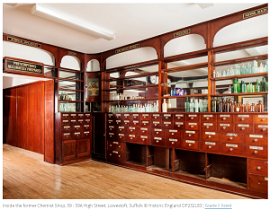 Over 500 historic places have been added to the National Heritage List for England (NHLE) in 2019 and Historic England (HE) has showcased 21 highlights.
---
UK's iconic first red public telephone box upgraded to GII*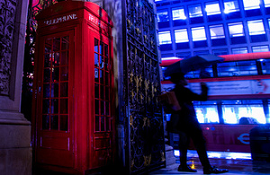 The K2 prototype telephone box situated outside the Royal Academy in London – built as part of the 1924 competition that gave rise to the iconic design and first listed at Grade II in 1986 – has had its listing upgraded to Grade II*.
---
Historic England publishes guidance on BIM for Heritage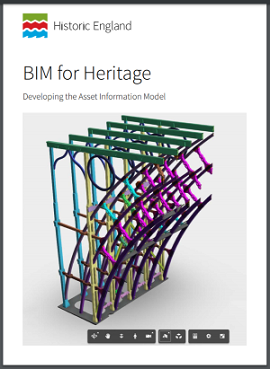 The second in a series focusses on developing the Asset Information Model (AIM).
---
High Streets Face a Bleak Future Without Rethinking Regeneration Strategies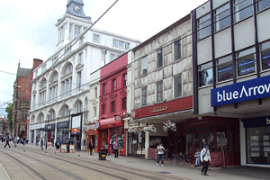 Reflecting issues that will be encountered across the IHBC's June 2020 Brighton School, think tank Centre for Cities argues for High Street success.
---
Take a look inside the first flat in the iconic Battersea Power Station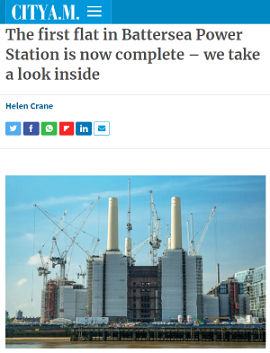 City A.M took a tour of the first apartment to be completed within the original grade II*-listed power station with designer Tim Boyd of Michaelis Boyd – which also designed the interiors for Soho House and the Groucho Club – and Battersea Power Station's UK sales director Georgia Siri.
---
Retrofit scheme named World Building of the Year at WAF 2019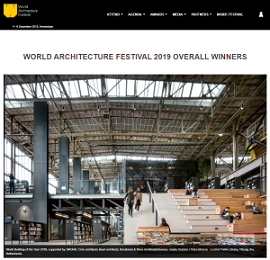 A conversion of a locomotive hangar into a public library is the first retrofit to win the top prize at the World Architecture Festival (WAF).
---
Historic England Updates Technical Conservation Guidance and Research Doc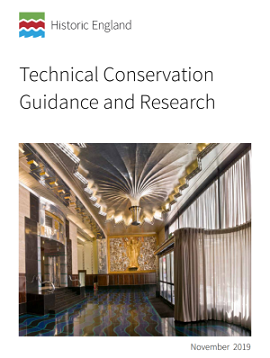 New guidance and research includes: Lightning Protection, Church Roof Replacement using Terne-coated SS, the conservation of Fibrous Plaster, and more.
---