Archaeologist
[edit]
Introduction
Archaeologists are specialists who study and work in the field of past human activity. This is done primarily through the recovery and analysis of material and environmental features, such as artifacts, architecture and cultural landscapes. The main aim of archaeologists is to facilitate long-term conservation and enhance understanding of historic environments.
Archaeological consultants often work for engineering companies, providing services such as environmental impact assessments, impact mitigation and design services. Construction developers may seek their advice on how to proceed with issues relating to the archaeological and heritage aspects of a project. Local authorities, national agencies or the private sector may engage them for specialist research purposes.
[edit]
Training
The practice of archaeology is not regulated by Government. The Chartered Institute for Archaeologists (CIfA), is the leading professional body representing archaeologists working in the UK and overseas, and it regulates the members and promotes professional standards.
Becoming an archaeologist usually requires a university degree, and it is increasingly common to study for a post-graduate degree. There are a wide range of postgraduate degrees in archaeology; some offer courses of study (taught courses), while others are based largely on independent research.
Unlike other professions such as surveying or architecture, there are no formal steps to chartered status for archaeologists. However, the CIfA has announced its intention to begin consulting its members and the sector on the desirability of conferring chartered status on suitabl;y qualified members.
[edit] The role of the archaeologist
The typical role of an archaeologist may include:
Legislation and policy relating to archaeology and the built environment is constantly evolving. Archaeological consultants are often sought by clients to understand the legal context for the archaeological work. UK legislation, planning policy, European legislation and guidance from government and non-governmental organisations, provide the framework for the historic environment.
Protection of archaeological remains, including historic buildings, has been a part of the British planning systems since the early 1990s and is now addressed by Section 12 of the National Planning Policy Framework (NPPF). All designers of refurbishment or extension projects affecting 'historic' buildings, and all designers of new buildings within areas that the local planning authority (LPA) believes to be archaeologically sensitive, should be aware of the requirements of the NPPF and the preceding planning guidance statutory instruments it is based on - in particular; PPG16 (1990), PPG14 (1994) and PPS5 (2010).
The NPPF makes clear that '...there will be archaeological interest in a heritage asset if it holds, or potentially may hold, evidence of past human activity worthy of expert investigation at some point. Heritage assets with archaeological interest are the primary source of evidence about the substance and evolution of places, and of the people and cultures that made them.'
Archaeologists must be familiar with the spatial planning processes and the steps necessary to manage change in the historic environment. These steps may include:
Communication with planning authorities and agencies.
Desk-based resource assessment.
Field investigations.
Reporting to the local authority on the results of investigations.
Seeking planning permission.
In the case of significant remains, recording or conserving them in advance of, or during, development.
Analysis and interpretation of the results, with publication of findings.
Archiving documentation, research material, and so on.
Under the Construction (Design & Management) Regulations 2015, archaeology is no longer considered to be 'construction work', despite much of the pre-construction work being of a similar nature. However, archaeological works are covered by legislation such as The Health and Safety at Work Act 1974, Management of Health and Safety at Work Regulations 1999 and the PRovision and Use of Work Equipment Regulations 1998, and so on.
[edit]
Find out more
External references
IHBC NewsBlog
IHBC offers sympathies to Paris on Notre Dame fire, as scale of damage under review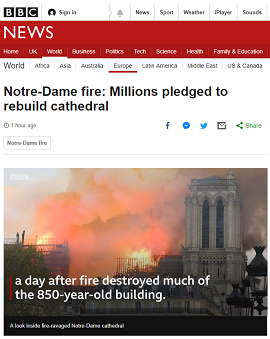 With the assessment of the scale of the fire damage to Notre Dame and its causes still ongoing, the IHBC offers its sympathies to the people of France, Europe and to the world.
---
Planning approval for restoration of historic border bridge, writes The Berwick Advertiser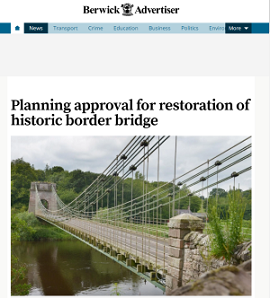 Plans to 'take apart and rebuild' a historic bridge linking England and Scotland have been approved by Northumberland County Council and its Scottish counterpart.
---
New House of Commons Library Note on VAT and Churches: from reforms to grants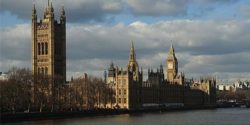 The House of Commons Library has issued a new Briefing Note that examines how construction work for churches is treated for VAT in the UK.
---
Norwich Anglia Square: Government calls in tower block plan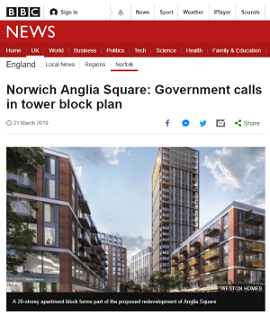 An inquiry will decide on a £250m redevelopment of a shopping complex, including 1,250 new homes, after plans were called in by the government.
---
Dudley council to undertake Unite's pioneering construction charter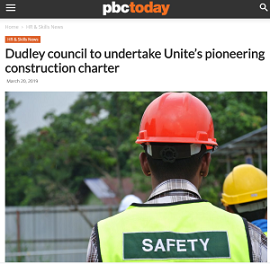 Dudley Council signing up to Unite's construction charter, a pioneering agreement to ensure that working conditions and building standards on construction projects under the control of the council meet the highest standards.
---
Historic England's new guidance on piling reported to engineers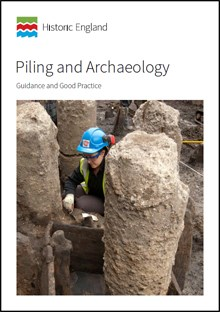 Ground Engineering News has updated readers on Historic England's (HE) publication of its guidance on piling.
---
Big Ben's iconic clock face restored to original blue colour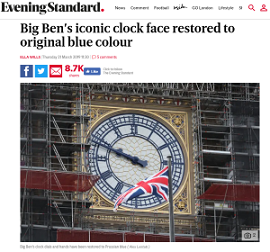 Big Ben's famous clock face has been unveiled in its new blue colour following more than a year of restoration.
---
Heads of Planning Scotland (HOPS): 'Planning Bill Could Break the System'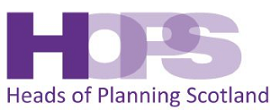 Heads of Planning Scotland (HOPS), who represent officials running planning authorities across the country, has warned that the scale of new responsibilities to be introduced in the Planning Bill could break the back of an already under-resourced system.
---
Historic England launches new heritage apprenticeships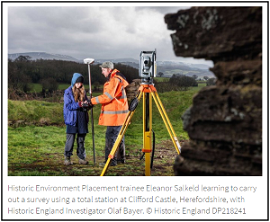 Historic England (HE) has launched new apprenticeships intended to meet the demand for skilled professionals around the country.
---
IHBC Tech Panel lead Prof John Edwards explores with CIOB how 'Conservation is driving quality in construction'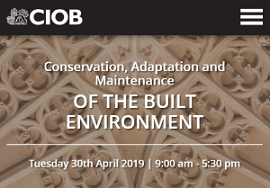 IHBC Tech Panel lead Prof John Edwards has made the case to members of the CIOB that Conservation is driving quality in construction.
---
Prince Charles: Future of built heritage could be endangered by traditional skills shortage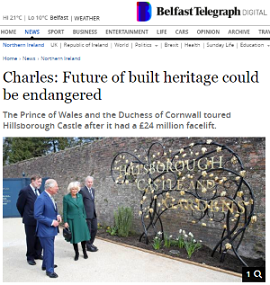 The Prince of Wales stated that the future of Britain's built heritage could be endangered by the threat to traditional building craft skills, so a programme within the Prince's Foundation was aimed at supporting them.
---
The Iron Bridge reopens to the public following £3.6 Million Project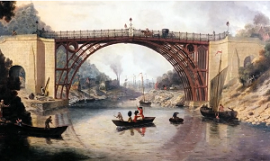 English Heritage's £3.6 million conservation project to repair and restore the Iron Bridge in Shropshire has been completed and it is now open to the public.
---