Refurbishment
Refurbishment is the process of improvement by cleaning, decorating and re-equipping. It may also include elements of retrofitting with the aim of making a building more energy efficient and sustainable.
As a broad term, refurbishment is often used interchangeably with renovation or restoration (which is to do with restoring a building to its former condition). In general, refurbishment can encompass such works as 'cosmetic' renovations (such as painting and decorating), upgrading, major repair work, alterations, conversions, extensions and modernisations.
The lifecycle of a building can be significantly extended by effective refurbishment, as such it is a key component in achieving a circular economy. As every building is unique, not only structurally, technically and typologically, but also in local context, the correct approach to refurbishment should be assessed according to the particular conditions. Designers should seek to understand the actual uses of existing buildings and communicate with diverse stakeholders from the initial project phase to the end of the refurbishment.
It derives from Latin words re (again) and furbish (to polish) and describes making improvements to the current condition of a building and improving its current use or appearance. The scope of interventions reaches from 'improving the environmental and operating costs' to 'repair work, renovations and alterations, and structural rehabilitation' of existing buildings [2]. Therefore, the term may also cover additions which are made to improve the performance (e.g. in-use energy efficiency and operating costs) of existing buildings [1]. As a whole, refurbishment covers a wide range of interventions including (but often going beyond) maintenance, repair work, and alteration. Retrofitting, renovation and rehabilitation are sub-categories of refurbishment. [2,3]
NB Redefining value, The manufacturing revolution, Remanufacturing, refurbishment, repair and direct reuse in the circular economy, published by the United Nations Environment Programme in 2018, suggests that refurbishment: 'Refers to the modification of an object that is a waste or a product that takes place within maintenance or intermediate maintenance operations to increase or restore performance and/ or functionality or to meet applicable technical standards or regulatory requirements, with the result of making a fully functional product to be used for a purpose that is at least the one that was originally intended. The restoration of functionality, but not value, enables a partial new service life for the product.'
[edit]
References
Schwartz, Y., Raslan, R., Mumovic, D. (2016). Implementing multi objective genetic algorithm for life cycle carbon footprint and life cycle cost minimisation: A building refurbishment case study. Energy 97, 58-68. http://dx.doi.org/10.1016/j.energy.2015.11.056
Shahi, S., Esfahani, M., Bachmann, C., & Haas, C. (2020). A definition framework for building adaptation projects. Sustainable Cities and Society 63(102345). https://doi.org/10.1016/j.scs.2020.102345
Plevoets, B. & van Cleempoel, K. (2019). Adaptive reuse of the built heritage: concepts and cases of an emerging discipline. https://doi.org/10.4324/9781315161440
[edit]
External references
IHBC NewsBlog
Part of historic Old Courthouse in Cockermouth collapses into river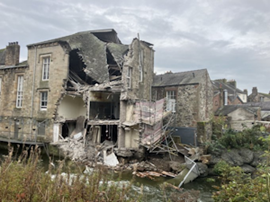 A section has fallen away and landed in the River Cocker below, including the back walls over three floors, sections of flooring and parts of the roof.
---
Scaffolding removed from Salisbury Cathedral after 37 years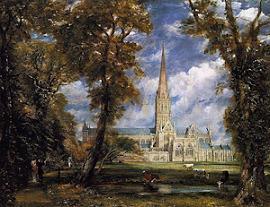 Starting with a survey in 1986, the 'topping out' ceremony took place 7 Sep 2023.
---
Demolition of Kirkcaldy's Category B former Kitty's nightclub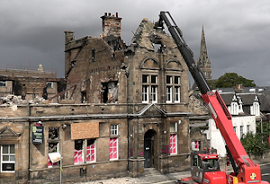 Following a fire, engineers confirmed that the building faced complete demolition.
---
Irreplaceable Welsh castle saved from collapse thanks to £2.2m grant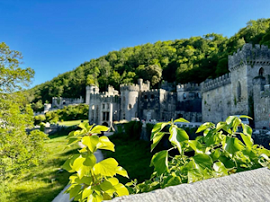 Wales' Gwrych Castle has a funding lifeline from the National Heritage Memorial Fund (NHMF) as part of its Covid-19 Response Fund
---
New interactive models of the 'Dinosaurs' sculptures in Crystal Palace Park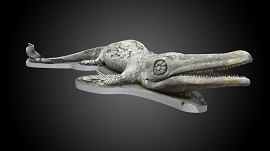 Interactive 3D models have been created of the 29 surviving 'dinosaurs' in Palace Park, South London.
---
How was it built – the Iconic Forth Bridge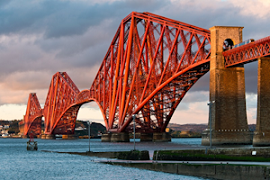 The Forth Bridge is one of the engineering wonders of the world. From the Engine Shed HES, find out more about how this incredible structure was built and what the conservation challenges are today.
---
Stirling's Christie Clock Tower demolition 'over safety' sparks Council investigation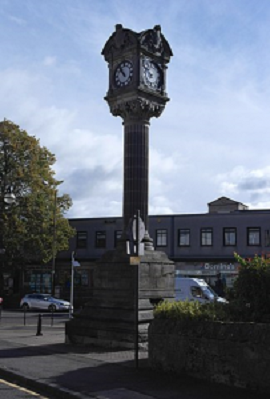 A clock tower which stood in Stirling for 117 years has been controversially and dramatically demolished by the local council over safety fears
---
The Natural Stone Source Book 2023-24 Specifiers Guide published

This guide is designed to be both inspirational and educational, providing the information and creative stimulation needed for successful completion of a natural stone project.
---
Context C176 published - World Heritage Sites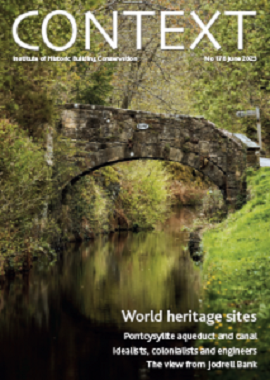 The issue explores the diverse facets of conservation of World Heritage Sites from across our globe.
---
Historic Environment Scotland unveils plans for new Archive House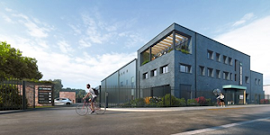 The innovative project will be an exemplar of reuse and retrofit of an existing building.