Refurbishment
Refurbishment is a term used to describe a process of improvement by cleaning, decorating and re-equipping. It may also include elements of retrofitting with the aim of making a building more energy efficient and sustainable.
As a broad term, refurbishment is often used interchangeably with renovation or restoration (which is to do with restoring a building to its former condition). In general, refurbishment can encompass such works as 'cosmetic' renovations (such as painting and decorating), upgrading, major repair work, alterations, conversions, extensions and modernisations.
The lifecycle of a building can be significantly extended by effective refurbishment. As every building is unique, not only structurally, technically and typologically, but also in local context, the correct approach to refurbishment should be assessed according to the particular conditions.
Architects should seek to understand the actual uses of existing buildings and communicate with diverse stakeholders from the initial project phase to the end of the refurbishment.
IHBC NewsBlog
IHBC's 2019 Nottingham Annual School a Great Success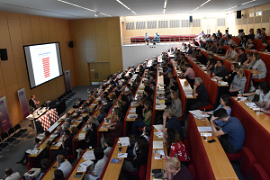 One of the IHBC's most populous Schools, the 2019 Nottingham School will be remembered for its combination authoritative speakers, urban experiences and accessible learning, including the IHBC's Spotlights.
---
England's new High Streets Task Force will help revitalise high streets and town centres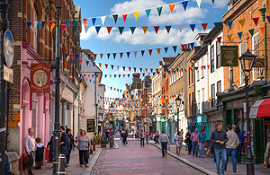 A new High Streets Task Force, to support local leaders as they revitalise England's high streets and town centres, has been launched.
---
UK petition to Zero-rate VAT on deep retrofit/eco-refurbishment building works now open

A UK parliamentary petition to Zero-rate VAT on deep retrofit/eco-refurbishment building works on all homes, has been launched, with a deadline of 8 January 2020.
---
IHBC's new Guidance Notes launched at Nottingham's 2019 School Spotlights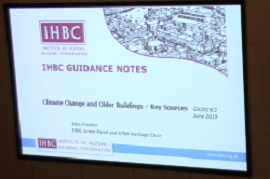 The IHBC has launched two new Guidance Notes, on Retrofitting of Traditional Buildings and Climate Change and Older Buildings – Key Sources.
---
NLA awards 2019 include Pitzhanger Manor and Gallery for Conservation & Retrofit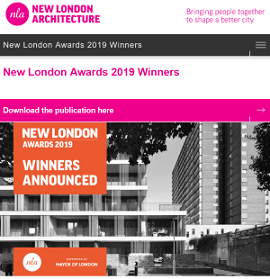 The Conservation & Retrofit award of the New London Awards (NLA) 2019 has been won by Pitzhanger Manor and Gallery, W5, by Jestico + Whiles and Julian Harrap Architects.
---
AHF £15M fund – 'Transforming Places Through Heritage'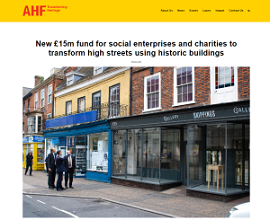 The Architectural Heritage Fund (AHF) has announced the opening of the 'Transforming Places Through Heritage' fund, focussed on reinvigorating England's high streets.
---
How wartime photographers dodged Nazi bombing to record historic buildings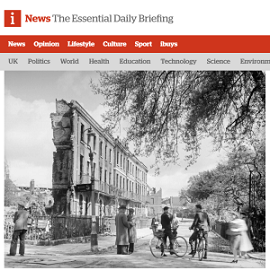 A race against devastation - a new exhibition chronicles the wartime work of the National Buildings Record – set up to capture a disappearing landscape.
---
---
---