Refurbishment
Refurbishment is the process of improvement by cleaning, decorating and re-equipping. It may also include elements of retrofitting with the aim of making a building more energy efficient and sustainable.
As a broad term, refurbishment is often used interchangeably with renovation or restoration (which is to do with restoring a building to its former condition). In general, refurbishment can encompass such works as 'cosmetic' renovations (such as painting and decorating), upgrading, major repair work, alterations, conversions, extensions and modernisations.
The lifecycle of a building can be significantly extended by effective refurbishment, as such it is a key component in achieving a circular economy. As every building is unique, not only structurally, technically and typologically, but also in local context, the correct approach to refurbishment should be assessed according to the particular conditions. Designers should seek to understand the actual uses of existing buildings and communicate with diverse stakeholders from the initial project phase to the end of the refurbishment.
It derives from Latin words re (again) and furbish (to polish) and describes making improvements to the current condition of a building and improving its current use or appearance. The scope of interventions reaches from 'improving the environmental and operating costs' to 'repair work, renovations and alterations, and structural rehabilitation' of existing buildings [2]. Therefore, the term may also cover additions which are made to improve the performance (e.g. in-use energy efficiency and operating costs) of existing buildings [1]. As a whole, refurbishment covers a wide range of interventions including (but often going beyond) maintenance, repair work, and alteration. Retrofitting, renovation and rehabilitation are sub-categories of refurbishment. [2,3]
NB Redefining value, The manufacturing revolution, Remanufacturing, refurbishment, repair and direct reuse in the circular economy, published by the United Nations Environment Programme in 2018, suggests that refurbishment: 'Refers to the modification of an object that is a waste or a product that takes place within maintenance or intermediate maintenance operations to increase or restore performance and/ or functionality or to meet applicable technical standards or regulatory requirements, with the result of making a fully functional product to be used for a purpose that is at least the one that was originally intended. The restoration of functionality, but not value, enables a partial new service life for the product.'
[edit]
References
Schwartz, Y., Raslan, R., Mumovic, D. (2016). Implementing multi objective genetic algorithm for life cycle carbon footprint and life cycle cost minimisation: A building refurbishment case study. Energy 97, 58-68. http://dx.doi.org/10.1016/j.energy.2015.11.056
Shahi, S., Esfahani, M., Bachmann, C., & Haas, C. (2020). A definition framework for building adaptation projects. Sustainable Cities and Society 63(102345). https://doi.org/10.1016/j.scs.2020.102345
Plevoets, B. & van Cleempoel, K. (2019). Adaptive reuse of the built heritage: concepts and cases of an emerging discipline. https://doi.org/10.4324/9781315161440
[edit]
External references
IHBC NewsBlog
BRE/BEIS project to modernise home energy rating scheme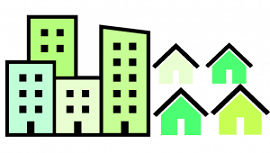 The Building Research Establishment (BRE) has announced a new project with the Department for Business, Energy and Industrial Strategy (BEIS) to improve and modernise the home energy rating scheme used to measure the energy and environmental performance of UK homes.
---
Interdisciplinary IHBC accreditation recognised by CSCS for PQP Cards

Sector lead the Construction Skills Certification Scheme (CSCS) has recognised the IHBC's professional accreditation and support (CPD etc.) in awarding its PQP (Professionally Qualified Person) cards.
---
IHBC Heritage Marketplace provides learning-led virtual engagement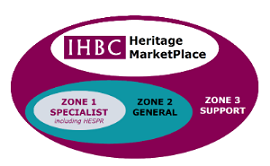 The IHBC's 2022 Aberdeen School Heritage MarketPlace (4.30-7.30PM, 15 June) is designed to extend the scope of a traditional IHBC School exhibition floor.
---
Unearthing the history of Gloucester's 'the Fleece' Hotel starts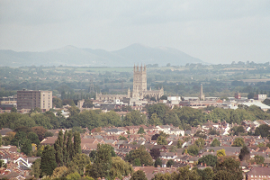 Work to repair a fire-hit medieval hotel in Gloucester is underway as crews have started work to strip back some of the modern trappings and reveal the historic framework.
---
Booking Open for IHBC Annual School: Aberdeen, 16-18 June 2022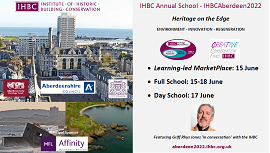 Options for in-person and virtual delegates to explore 'heritage on the edge' across up to 4 days of IHBC engagement & learning.
---
European Heritage Heads Forum statement on Ukraine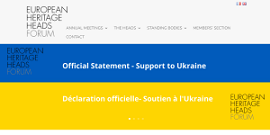 The Secretariat to the European Heritage Heads Forum has has coordinated its declaration of solidarity and support for Ukraine's cultural heritage institutions.
---
Welcome to #IHBC25 – 25 years since we turned professional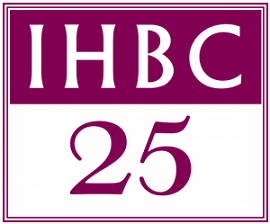 2022 will see the IHBC mark a quarter of a century since our incorporation as a professional body supporting and accrediting built and historic environment conservation specialists. We're kick-starting it by inviting your ideas on how to mark this special year!
---
IHBC launches new Guidance Note on 'Design sources for historic building conservation'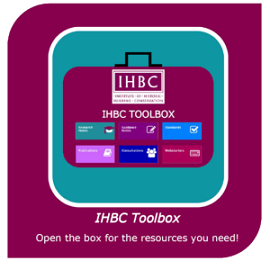 The IHBC's latest Guidance Note adds to the institute's open-access, online practitioner's Toolbox.
---
England's communities empowered to shape design of neighbourhoods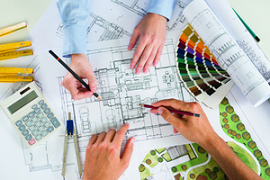 Twenty-five areas in England from Bournemouth to Carlisle have been awarded a share of £3 million to help them set their own standards for design locally. "move from a vicious circle of generic development to a virtuous circle of regenerative development".
---
IHBC at COP26 - Conserving our Places Conserves our Planet - Podcast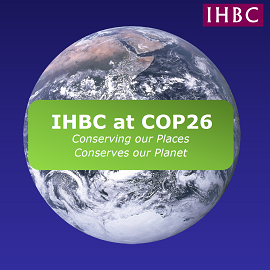 The IHBC seeks to raise awareness and understanding of how building conservation philosophy and practice contributes towards meeting the challenge of climate change.