Restoration
Restoration is the process of returning a building to its former state. Historic England define this state as being '...a known earlier state, on the basis of compelling evidence, without conjecture.'
Restoration work is most commonly undertaken on historic buildings; accurately recreating its form, features and character as it appeared at a particular time, while protecting its heritage value. Decay or alterations made to the building can be reversed as part of restoration works.
Restoration aims to achieve a high level of authenticity, replicating materials and techniques as closely as possible. Where necessary, modern works, such as replacing outdated utilities, or installing climate controls, alarm systems, and so on, are undertaken in a concealed manner where they will not compromise historic character.
Criteria that might be used to assess whether restoration works are acceptable include:
The basic principles that should be taken into consideration, particularly for structural restoration:
Having sufficient respect for the original materials.
Respecting the valid contributions of all periods on the building.
Replacement of missing parts must integrate harmoniously with the whole.
Additions should not detract from the building, its setting or relation with surroundings.
Use of traditional techniques and materials.
Modern techniques and materials are admissible where traditional alternatives are not feasible.
Restoration techniques can be classified as either reversible or irreversible. Reversible actions may be preferable as they can be subsequently replaced without damage to the original fabric, for example if further restoration is required, or if better techniques or materials are developed in the future. Typical examples of reversible techniques include:
External buttresses.
Ties at arch springings.
Rings at the base of domes.
Prestressed unbonded stitches.
Anastylosis of stone or marble monuments with dry joints.
External ties.
Improvement of the strength, stiffness and ductility of existing diaphragms.
However, it may not be possible to use reversible methods for interventions, and some interventions cannot be easily undone without causing damage to the existing structure. Typical examples of irreversible techniques include:
The compatibility and durability of the replacement materials should be considered carefully. They should be compatible with the existing building in terms of chemical, mineralogical, physical and mechanical properties, as well as being aesthetically harmonious. Other points to consider are the strength, stiffness, bonding, thermal expansion, and permeability as well as problems such as efflorescence.
Common types of non-metallic materials for irreversible interventions are as follows:
Where high tensile strength or prestressing forces are required, steel is often used, as well as fibre composite cables.
Paintwork and renderings can degrade due to air pollution, acid rain, UV radiation, and so on. Historic paint analysis of old paint layers can determine the original pigmentation and enable a chemical recipe to be reproduced. Often, modern substitutes have to be used, as some paints were originally manufactured using harmful materials such as arsenic and lead.
IHBC NewsBlog
IHBC's first Virtual School a Marked Success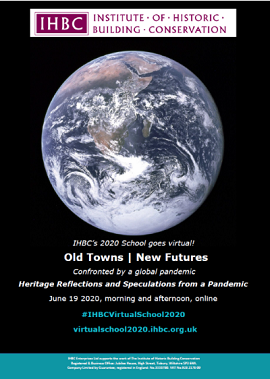 The first 'Virtual School' hosted by the IHBC was launched on 19 June with lead speakers covering pandemic-related topics shaping valued places over two sessions.
---
Ireland National Heritage Week: 15-23 August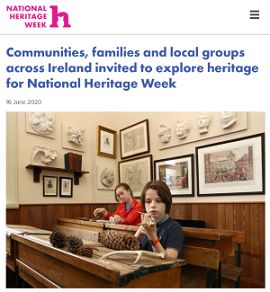 Plans are in place for a modified National Heritage Week for Ireland, which take into account ongoing restrictions on events and gatherings due to COVID-19.
---
Grimsby's historic Ice Factory thrown new survival lifeline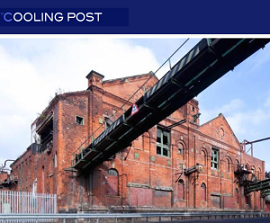 Opened in 1901, and derelict for the last 30 years, the Grimsby Ice Factory is the earliest and largest known surviving ice factory in the world. It still contains an array of historic ice making equipment including four J&E Hall ammonia compressors installed in 1931.
---
Risk Assessments and Contractual Impact from CIAT

A note on contractual obligations under the current COVID-19 pandemic has been issued by The Chartered Institute of Architectural Technologists(CIAT).
---
RTPI calls on government to issue planning guidance to prevent development delays

The Royal Town Planning Institute (RTPI) has called on the government to urgently issue planning guidance to prevent unnecessary delays to development from the pandemic.
---
How to Enjoy Heritage from Home, from the Heritage Fund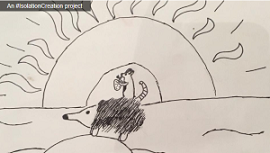 The Heritage Fund has put together a list of heritage-inspired activities to be done from home.
---
Listed Property Owners Club's Spring Checklist for Buildings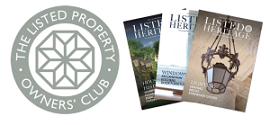 Spring is a good time to stand back and consider any building repairs that are required over the next 12 months, notes the LPOC, and regular inspection and maintenance is the key to keeping homes in good repair, as per its accessible step-by-step guidance.
---
Firefighters tackle blaze at converted Grade II listed former mill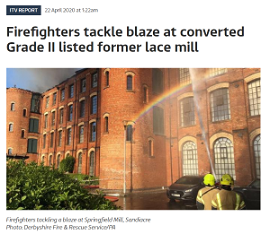 Derbyshire Fire and Rescue Service said "rapid and effective firefighting" had saved three quarters of the mill – which is now apartments.
---
Thieves take advantage of lockdown to steal lead from church roof in Halsham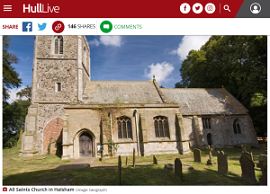 Police have appealed for witnesses after thieves stole lead from the roof of All Saints Church in Halsham near Hedon during the coronavirus lockdown.
---
IHBC's CPD Circular provides info on digital CPD opportunities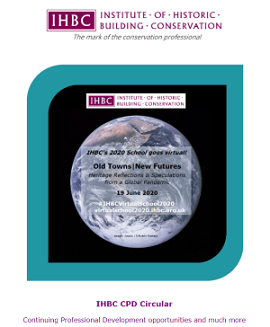 The regular newsletter showcases the IHBC's own Continuing Professional Development (CPD) content as well as online opportunities from 'IHBC Recognised CPD Providers' and other conservation related training and events.
---
Frank Lloyd Wright houses offer virtual tours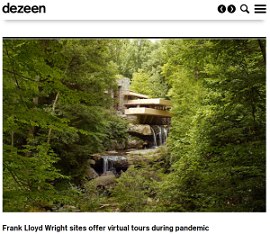 To make sure the public still has access to twelve of those famous works, #WrightVirtualVisits has been launched, which offers virtual tours of 12 iconic houses.
---
CIC's Coronavirus Digest review and survey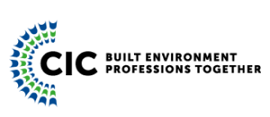 The Construction Industry Council's (CIC's) 'CIC Coronavirus Digest – Issue 8' surveys the latest government advice with updates from the construction industry.
---