Library of Celsus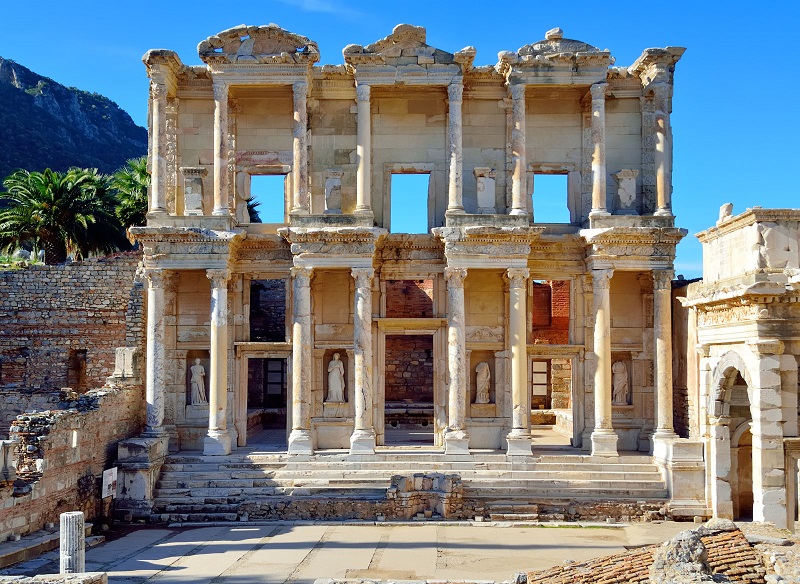 [edit]
Introduction
The Library of Celsus is an ancient Roman building in the historic city of Ephesus, Turkey. It is considered one of the most beautiful surviving structures of its time.
The well-planned, balanced and ornate style of the library reveals the influence ancient Greek architecture had on Roman designs. As well as this, the materials – brick, concrete, mortared rubble – were those that were first used c. 2nd century AD.
The Library was built from 114-117 AD as a monumental tomb for the Roman Senator Tiberius Julius Celsus Polemaeanus, governor of the province of Asia, who financed the construction using his considerable wealth. His grave was interred beneath the ground floor of the library with a statue of Athena (goddess of wisdom) positioned over it.
As one of the most impressive buildings in the Roman Empire, the library was capable of storing 12,000 scrolls, making it the third largest library in the ancient world, behind Alexandria and Pergamum.
The library was designed by Roman architect Vitruoya, and is typical of the architectural style prevalent in the period 76-138 AD under Emperor Hadrian. It was built on a platform with nine steps spanning the full 21 m width of the building leading up to three front entrances. The surviving façade is two storeys in height and decorated with relief carvings.
Four pairs of marble columns flank the entrances. They are a composite of the Ionic and Corinthian orders (each based on a separate quadrilateral pedestal and ending in complex capitals). Corinthian columns stand directly above, framing the windows. The columns at either side of the façade are slightly shorter than those in the centre, creating an illusion that the building is bigger than it actually is.
As was typical of ancient Greek theatre architecture, the columns create niches which house copies of the four original statues representing wisdom, intelligence, knowledge, and virtue.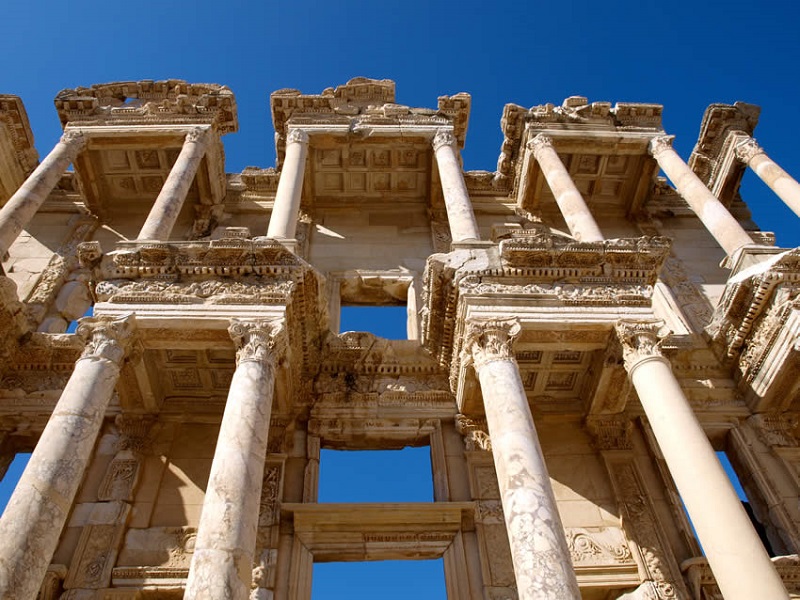 The building's interior housed a single rectangular room, 17 x 11 m, with a central apse framed by a large arch, all paved with decorated marble. The three sides were fitted with rectangular recesses for shelving to hold the scrolls.
At the second-storey level, a railed balcony ran around the interior wall, providing access to higher level recesses that could be reached using a set of stairs built into the walls. The ceiling was flat but it is thought there may have been a central square oculus to provide natural light.
[edit]
Reconstruction
The library interior was destroyed in 262 AD, either by earthquake or by a fire during a Gothic invasion. The façade was the only part of the library to survive, but this too was destroyed by an earthquake in the 10th or 11th century.
It lay in ruins for many centuries until 1970-78, when the German archaeologist Volker Michael Strocka led a reconstruction campaign. Using the process of anastylosis, the façade was successfully rebuilt, replacing missing fragments (such as the statues which had been acquired by a Viennese museum) with copies or leaving them absent.
[edit]
Find out more
IHBC NewsBlog
CIC's Coronavirus Digest review and survey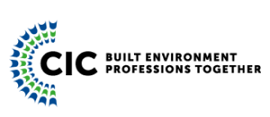 The Construction Industry Council's (CIC's) 'CIC Coronavirus Digest – Issue 8' surveys the latest government advice with updates from the construction industry.
---
COVID-19: Advice and Updates collated from the Heritage Sector
Organisations with conservation links have been collating resources on COVID-19 impacts, including Built Environment Forum Scotland (BEFS), Historic Environment Forum, The Heritage Alliance (THA), and Historic England, on cleaning surfaces.
---
Councils considering 'executive powers' as measures to avoid planning gridlock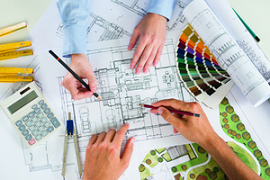 Councils are reported to be considering taking up rarely-used executive powers to keep the planning and development system moving during the coronavirus pandemic.
---
Historic England provides updated flood recovery advice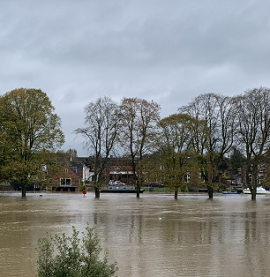 Historic England's 'After a Flood' provides timely advice on how to dry walls properly and avoid further damage to the building fabric.
---
Conservation of Timber Buildings: an example of evolving conservation techniques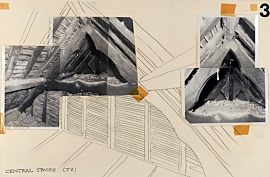 Context Issue 162 offers a peek into an archive of timber conservation history through the records of the practice of FWB and Mary Charles Chartered Architects.
---
Call for VAT rates for Refurbishment to be Reduced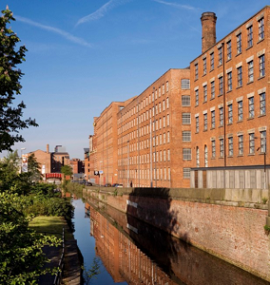 To meet the government's target of being carbon neutral by 2050, we must recycle, reuse and responsibly adapt our existing historic buildings, according to this year's Heritage Counts report, so Historic England and partners are calling for a reduction in VAT rates to incentivise this more sustainable option.
---
Grade II Edwardian swimming baths in Birmingham restored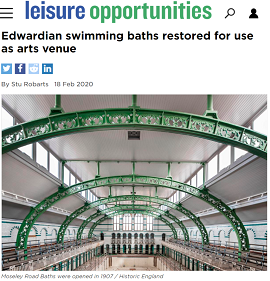 Donald Insall Associates, with the help of Historic England, has completed restoration work of Moseley Road Baths, being converted for use as an arts and culture venue.
---
IHBC Marsh Award Nominations – Closing Date 30 March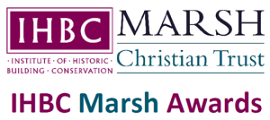 Celebrate your local 'retired members' and 'successful learners' with £500 cash prizes and 2020 Brighton School places!
---
Biodiversity Net Gain through UK Construction Projects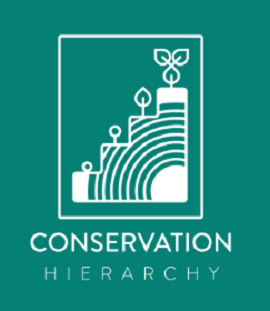 The Conservation Hierarchy is a new framework developed by the University of Oxford to help construction projects achieve Biodiversity Net Gain.
---
How Project Managers for Town Centre Developments can Balance Risk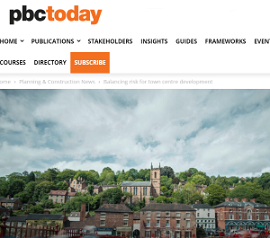 Jacqueline Hughes, senior risk analyst at Equib, in pbctoday discusses how project managers for town centre developments can get their risk management strategies right.
---
Red Tape is Strangling our High Streets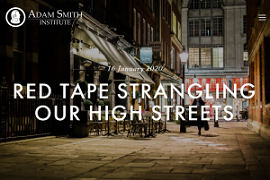 A new paper from the Adam Smith Institute argues that the problem with the High Street has been totally misunderstood, saying that we need to reform restrictive planning rules and reject a policy of managed decline to reinvigorate our town centres.
---
Calculating the full cost of energy used by buildings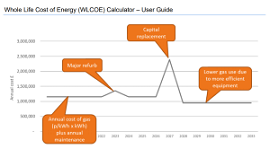 The Whole Life Cost of Energy (WLCoE) calculator – issued by government in BETA form – is intended to help building owners and operators to understand the full financial cost of the energy their buildings use, and welcomes feedback.
---