Elements of classical columns
[edit]
Introduction
A column is a structural element that transmits load from above to a supporting structure below. The word 'column' is associated in particular with elements that have a central shaft that is round in section.
Classical columns were generally constructed from stone. There are five basic styles of architecture that determine the form and decoration of classical columns;
[edit]
Greek orders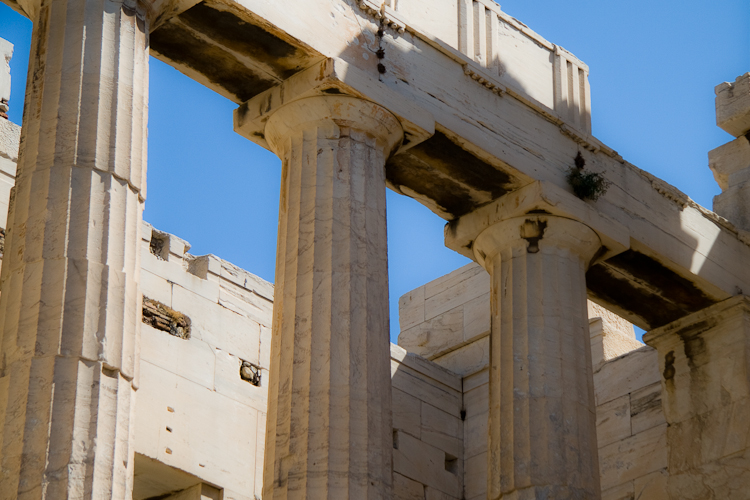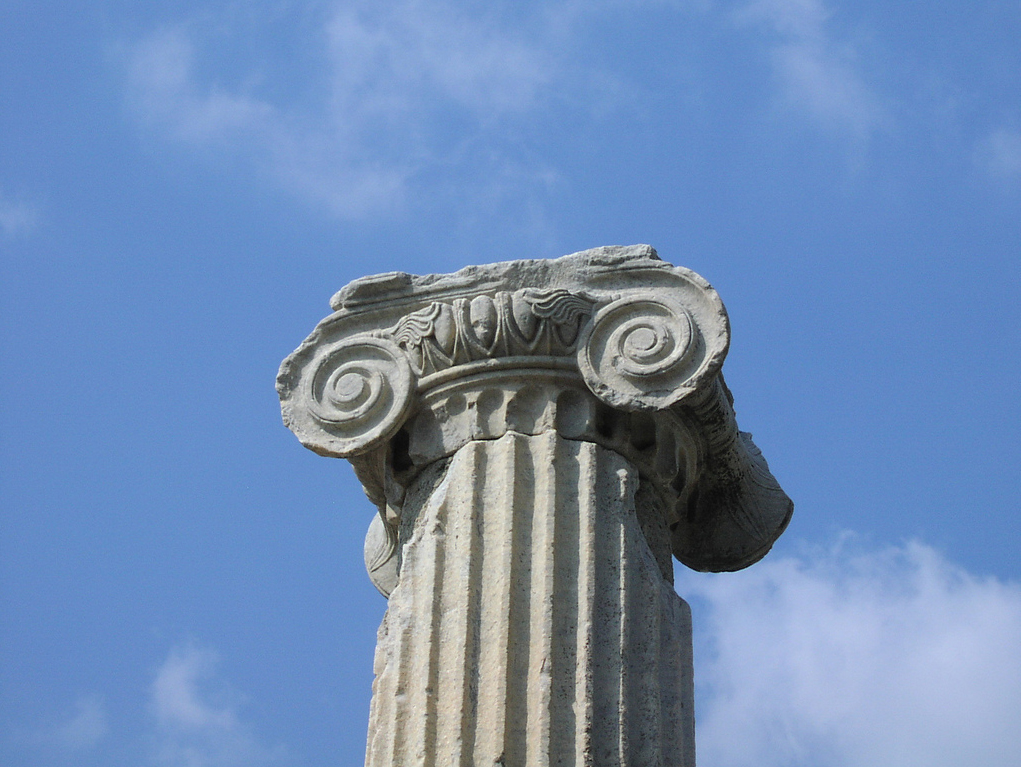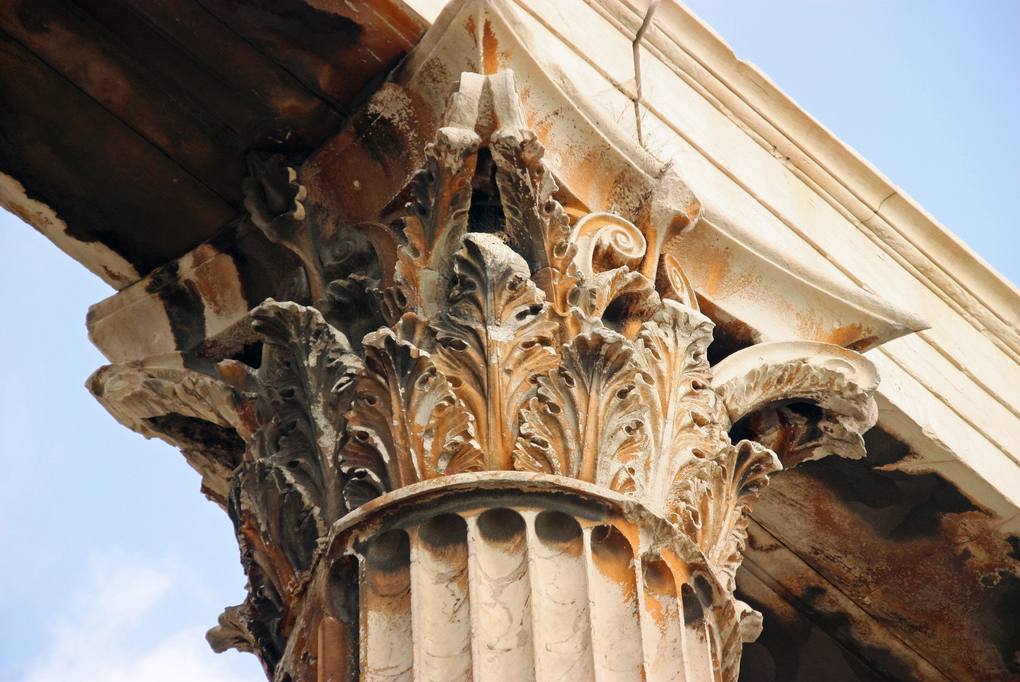 [edit]
Roman orders
For more information, see Classical orders in architecture.
Traditionally, a column is made up of a base, a shaft and a capital.
The base is the lowest part or division of a column. Egyptian and Greek Doric columns were typically placed directly on the floor without a base. In contrast to this, Ionic columns had an elaborate base made up of groups of mouldings (decorative strips) and fillets (narrow bands with vertical faces).
An attic base for example is made up of:
Columns may sit on a more complex pedestal, usually having a die (a square block between the column and base), a base and cornice. This may sit on a plinth giving a more even distribution of the column weight.
The shaft is the portion of a column between the base and the capital:
The Doric order is usually identified by its stout columns compared to the other orders. In Greece, Doric columns rested directly on the floor without a pedestal or base moulding. Roman Doric columns tend to be slimmer and sit on an Attic base.
Ionic are generally thinner, and generally fluted.
Corinthian columns are typically slender and fluted.
Tuscan columns are unfluted with a simple base and unadorned capital and entablature.
The term 'drum' is used to describe the individual circular sections places, one on top of another, to construct the shaft of the column.
The 'entasis' describes the subtle curved profile of classical columns.
[edit]
Capital
The capital comprises the uppermost elements of a column. While capitals differ according to the classical order, they usually include the following elements:
Astragal. A small convex moulding around the bottom of the capital and the top of the shaft, below the necking layer.
Necking: On a Doric column, the necking appears as a plain section beneath the capital and above the astragal.
Bell: This is common to Corinthian columns and is the part of the capital between the neck moulding and the abacus that is shaped like a bell. It is usually decorated with acanthus leaves.
Echinus: The decorative moulding that sits below the abacus and above the necking.
Abacus: A square slab that sits on top of the column's capital and supports the architrave or arch. The function of an abacus is to broaden the support provided by the column.
Volutes: A spiral form which is a distinctive element of the Ionic capitals.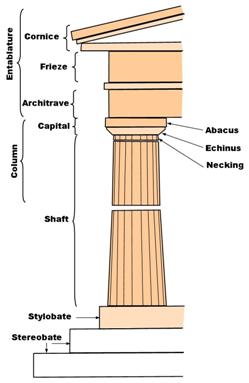 [edit]
External references
IHBC NewsBlog
IHBC makes history again - new joint conservation practice statement
'Conservation Professional Practice Principles' which was launched at the 2017 School offers a new, accessible statement on practice principles for specialists working in built and historic environment conservation roles.
---
IHBC AGM 2017 - cultivating new officers while delivering on our ambitions
The AGM saw the election of two new trustees to national posts in the institute and new branch representatives, while also re-electing those continuing in their roles, and thanking our outgoing officers.
---
IHBC 2018 School announced – Belfast2018
Next year's School - 'Our shared Heritage: communication - negotiation – transformation' is themed in line with the 2018 European Year of Cultural Heritage celebration of 'diversity and richness'.
---
Director's pick is for a consultant to evaluate the impact of Historic England's work, valued £30-40k, closing 10 July.
---
IHBC CPD boost: Reflections on the Power of Place
Over 100 people from different walks of life gathered around a dance floor in Sheffield City Hall recently to learn how to be partners in place-based working.
---
Historic England reopens applications for Heritage Action Zones
Historic England has reopened applications for Heritage Action Zone status and support, offering opportunities to improve economic growth and quality of life in cities by breathing new life into old places.
---
Scots share thoughts on what heritage means to them
The report has been published by Historic Environment Scotland (HES), revealing which of Scotland's places, buildings and monuments might be recognised and celebrated.