Barrel vault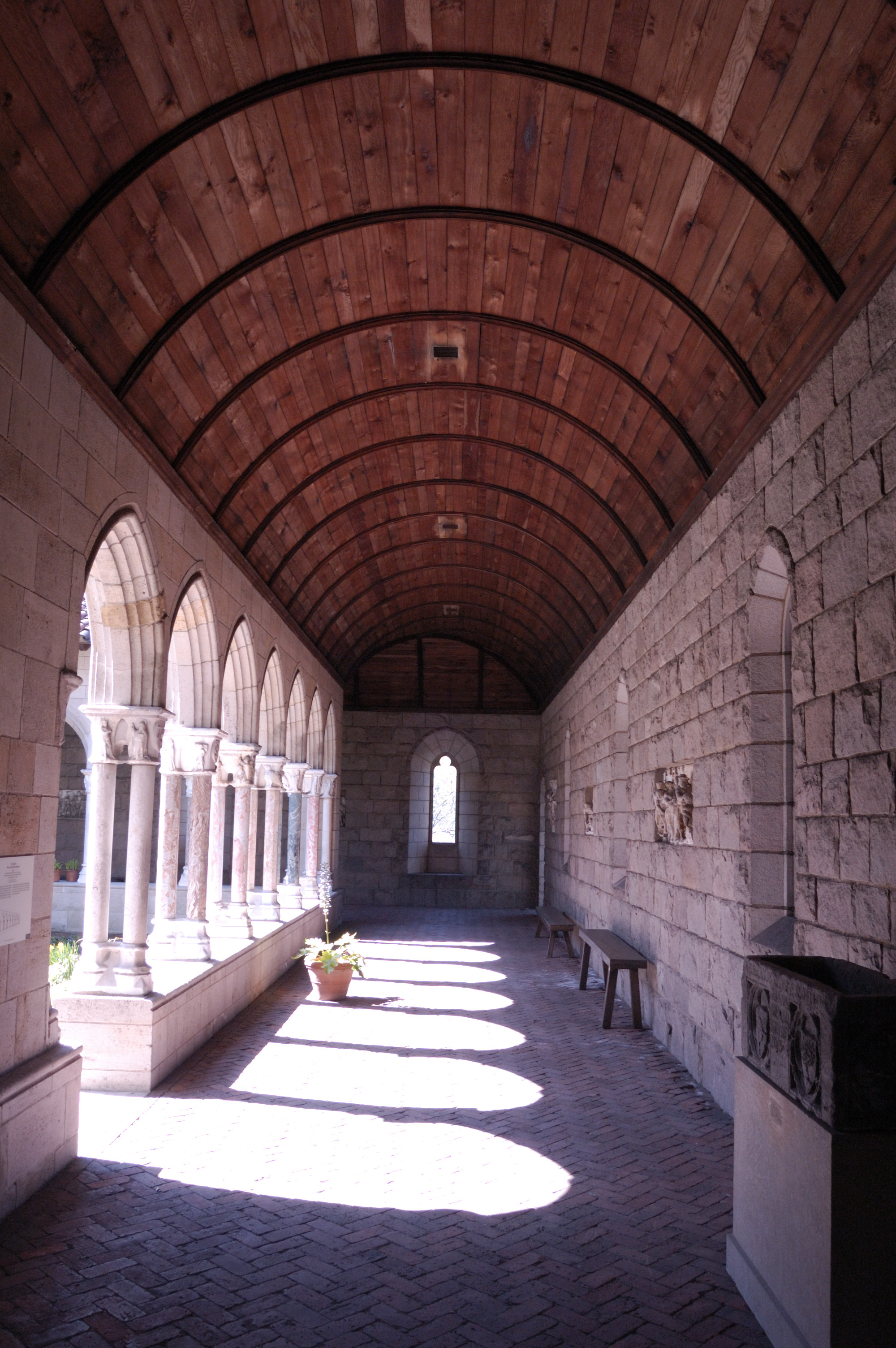 An arch is a curved structural form that carries loads around an opening, transferring them around the profile of the arch to abutments, jambs or piers on either side. Arch are structurally very stable in compression, as loads are relatively evenly balanced through their form.
A vault is a structural form composed of a series of arches, typically found in the construction of ceilings or roofs. The arrangement of the arches relative to one another determines the type of vault.
A barrel vault is a continuous arched shape that may approximate a semi-cylinder in form, resembling the roof of a tunnel, or may be pointed at its apex. It is typically formed by a series of arches or vaults placed side by side or by a continuous shell.
Barrel vaults are first thought to have been developed by the by the Sumerians, and were subsequently used by the Egyptians. They were used extensively in Ancient Rome for stone structures such as cisterns and aqueducts and as part of major buildings such as the Colosseum. Throughout the Middle Ages they were used across Europe as part of the construction of churches, and they continue to be a feature of modern architecture and engineering.
Barrel vaults must be able to withstand the outward pressure on the lower parts of the vault imposed by the structure above. If the barrel vault is underground, the pressure might be resisted by the 'fill' surrounding it. If it is above ground, the outward pressure can be resisted by thick supporting walls, although this becomes less practicable as the size of the vault increases. Additional strength can be provided in the form of supporting columns, stiffening diaphragm beams, side anchors or parallel walls that can distribute stress.
A groin vault (double barrel vault or cross vault) is formed by the intersection of two barrel vaults at right angles. The 'groin' is the edge between the intersecting vaults. This is a more efficient structure that only has to be restrained at its corners. A series of groin vaults can be built next to one another to create a similar effect to a simple barrel vault.
Stepped barrel vaults are formed by a series of barrel vaults at different levels.
[edit]
External references
'Building Construction Handbook' (6th ed.), CHUDLEY, R., GREENO, R., Butterworth-Heinemann (2007)
IHBC NewsBlog
Part of Roman wall in Chester Collapses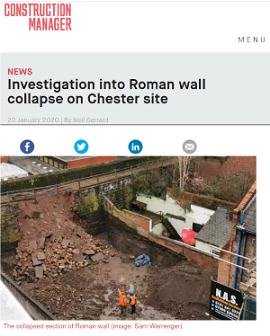 Investigations have begun into what caused part of Chester's Roman city wall to collapse during construction work.
---
Audit on new housing in England: Design overwhelmingly 'mediocre' or 'poor'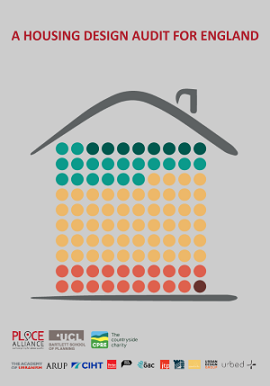 Though conservation professionals' skills in understanding, defining and explaining local character and architecture can help inform new residential design.
---
Historic England's '21 Fascinating Places Listed in 2019'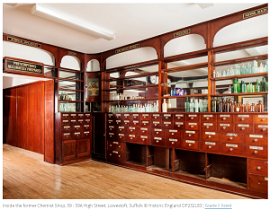 Over 500 historic places have been added to the National Heritage List for England (NHLE) in 2019 and Historic England (HE) has showcased 21 highlights.
---
UK's iconic first red public telephone box upgraded to GII*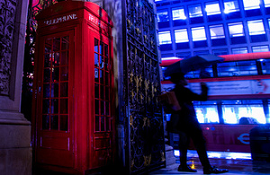 The K2 prototype telephone box situated outside the Royal Academy in London – built as part of the 1924 competition that gave rise to the iconic design and first listed at Grade II in 1986 – has had its listing upgraded to Grade II*.
---
Historic England publishes guidance on BIM for Heritage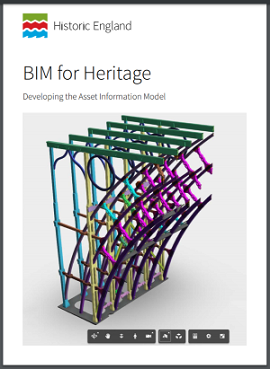 The second in a series focusses on developing the Asset Information Model (AIM).
---
High Streets Face a Bleak Future Without Rethinking Regeneration Strategies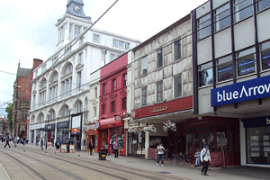 Reflecting issues that will be encountered across the IHBC's June 2020 Brighton School, think tank Centre for Cities argues for High Street success.
---
Take a look inside the first flat in the iconic Battersea Power Station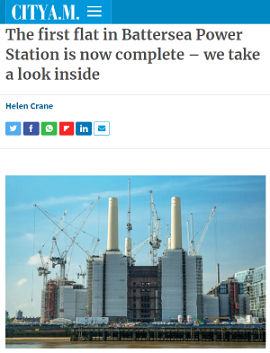 City A.M took a tour of the first apartment to be completed within the original grade II*-listed power station with designer Tim Boyd of Michaelis Boyd – which also designed the interiors for Soho House and the Groucho Club – and Battersea Power Station's UK sales director Georgia Siri.
---
Retrofit scheme named World Building of the Year at WAF 2019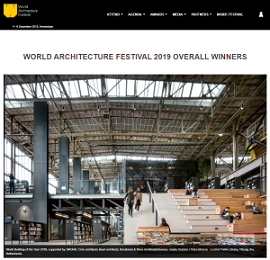 A conversion of a locomotive hangar into a public library is the first retrofit to win the top prize at the World Architecture Festival (WAF).
---
Historic England Updates Technical Conservation Guidance and Research Doc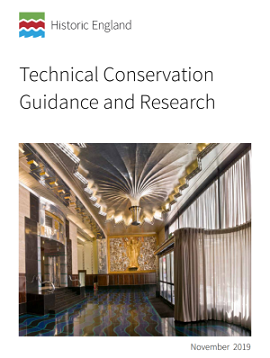 New guidance and research includes: Lightning Protection, Church Roof Replacement using Terne-coated SS, the conservation of Fibrous Plaster, and more.
---
Heritage Declares launched to urge more quick and effective response to climate change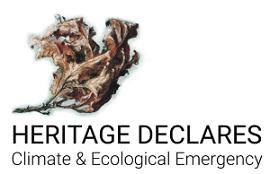 The non-affiliated group aims to galvanise climate action in the heritage sector.
---
Methodology for Moisture Investigations in Traditional Buildings agreed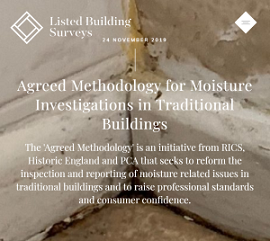 A 'Methodology for Moisture Investigations in Traditional Buildings ' has been agreed between RICS, Historic England and the service provider PCA, a trade body, which should help raise professional standards and consumer confidence.
---
Drinkers toast the future after historic Leeds pub granted GII listed heritage status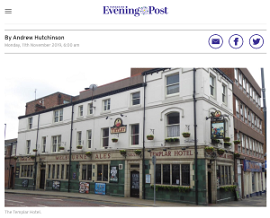 The Templar Hotel on Vicar Lane has been listed at Grade II by the Department for Digital, Culture, Media and Sport on the advice of Historic England.
---