Barrel vault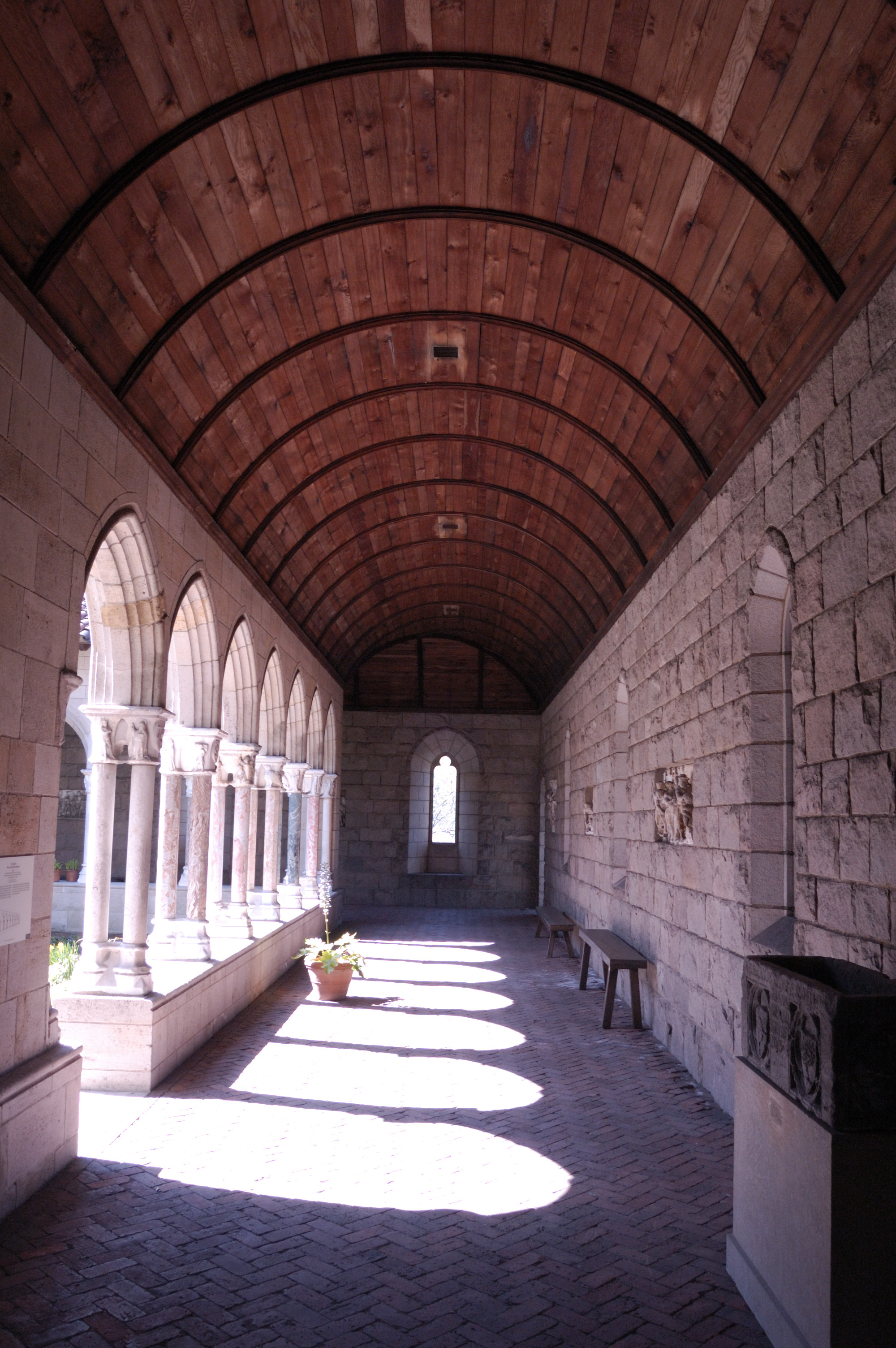 An arch is a curved structural form that carries loads around an opening, transferring them around the profile of the arch to abutments, jambs or piers on either side. Arch are structurally very stable in compression, as loads are relatively evenly balanced through their form.
A vault is a structural form composed of a series of arches, typically found in the construction of ceilings or roofs. The arrangement of the arches relative to one another determines the type of vault.
A barrel vault is a continuous arched shape that may approximate a semi-cylinder in form, resembling the roof of a tunnel, or may be pointed at its apex. It is typically formed by a series of arches or vaults placed side by side or by a continuous shell.
Barrel vaults are first thought to have been developed by the by the Sumerians, and were subsequently used by the Egyptians. They were used extensively in Ancient Rome for stone structures such as cisterns and aqueducts and as part of major buildings such as the Colosseum. Throughout the Middle Ages they were used across Europe as part of the construction of churches, and they continue to be a feature of modern architecture and engineering.
Barrel vaults must be able to withstand the outward pressure on the lower parts of the vault imposed by the structure above. If the barrel vault is underground, the pressure might be resisted by the 'fill' surrounding it. If it is above ground, the outward pressure can be resisted by thick supporting walls, although this becomes less practicable as the size of the vault increases. Additional strength can be provided in the form of supporting columns, stiffening diaphragm beams, side anchors or parallel walls that can distribute stress.
A groin vault (double barrel vault or cross vault) is formed by the intersection of two barrel vaults at right angles. The 'groin' is the edge between the intersecting vaults. This is a more efficient structure that only has to be restrained at its corners. A series of groin vaults can be built next to one another to create a similar effect to a simple barrel vault.
Stepped barrel vaults are formed by a series of barrel vaults at different levels.
[edit]
External references
'Building Construction Handbook' (6th ed.), CHUDLEY, R., GREENO, R., Butterworth-Heinemann (2007)
IHBC NewsBlog
APPG on 'Conservation, Places and People' Opens first Parliamentary Inquiry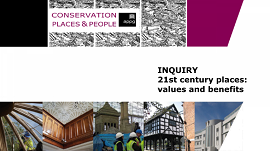 The Inquiry is into '21st Century Places – Values & Benefits'
---
Historic Photographer of the Year 2020 Winners Announced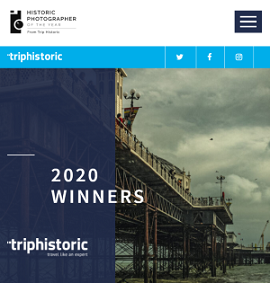 The awards showcase the very best historic places and cultural sites from across the globe.
---
IHBC Launches new 'Guidance Note' on Alterations to Listed Buildings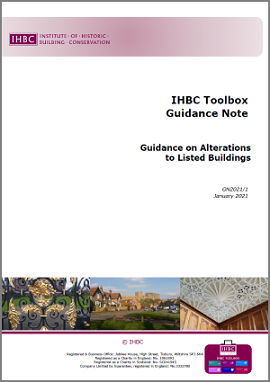 The IHBC's latest Toolbox Guidance Note, on 'Alterations to Listed Buildings' has been issued following UK-wide consultation.
---
Caithness Iron Age Stone Tower Conserved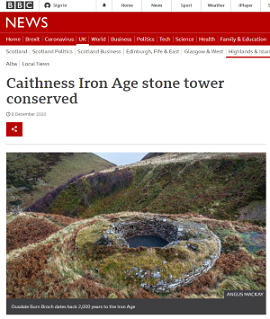 The ruins of Ousdale Burn Broch, north of Helmsdale in Caithness, had fallen into further disrepair over the past 130 years.
---
The American Air Museum at Duxford has been listed Grade II*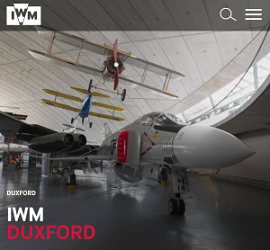 Europe's largest air museum and Britain's best-preserved Second World War airfield – has been included in Grade II* listing, even though technically too recent.
---
West Dean College wins Sussex Heritage Trust Award 2020 for Roof Restoration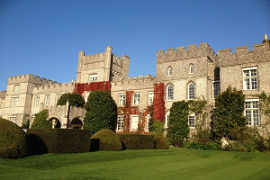 The College of Arts and Conservation has won the award for a for a project which provides or improves facilities for the community, including a £5.8M restoration of the College's 126-year-old roof.
---
Stowe North Hall & WMF: A Step Closer to Completion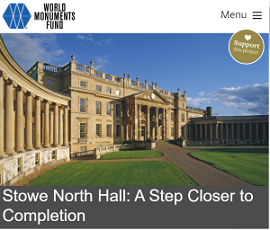 Completion of the restoration of Stowe House's North Hall, largely funded by World Monuments Fund (WMF), came a step closer this summer with the installation of a statue of Mercury opposite the imposing Laocoön group installed last year.
---
IHBC CREATIVE Conservation Fund launched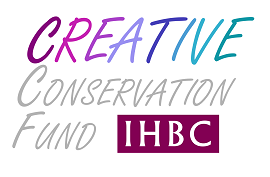 The CREATIVE Conservation Fund helps the IHBC generate and distribute funds exclusively to deserving causes in built and historic environment conservation.
---
The tunnel near Plymouth with a nuclear secret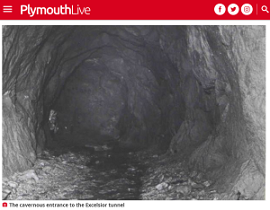 For years, there have been rumours whispered around Plymouth and Cornwall about so-called 'nuclear tunnels' that exist beneath the Tamar Valley.
---
141 bridges with 'very poor' rating remain open to avoid disruption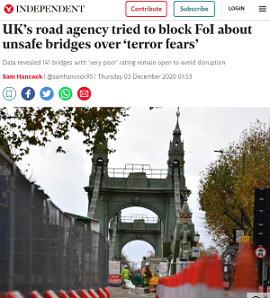 Just under half of England's busiest bridges are severely defected or damaged, but have remained open due to concerns about an influx of traffic should repairs be ordered, it has been revealed.