Barrel vault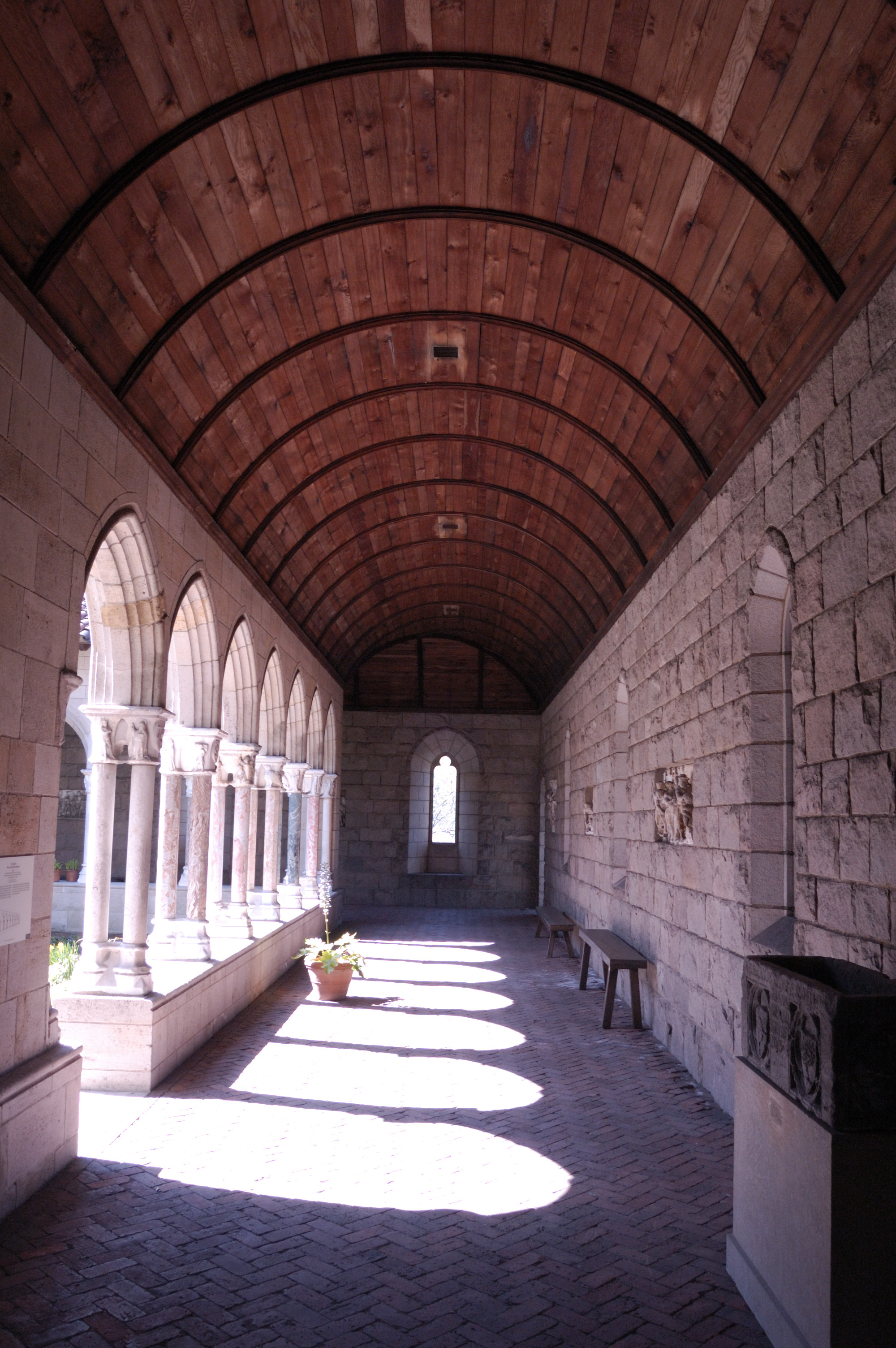 An arch is a curved structural form that carries loads around an opening, transferring them around the profile of the arch to abutments, jambs or piers on either side. Arch are structurally very stable in compression, as loads are relatively evenly balanced through their form.
A vault is a structural form composed of a series of arches, typically found in the construction of ceilings or roofs. The arrangement of the arches relative to one another determines the type of vault.
A barrel vault is a continuous arched shape that may approximate a semi-cylinder in form, resembling the roof of a tunnel, or may be pointed at its apex. It is typically formed by a series of arches or vaults placed side by side or by a continuous shell.
Barrel vaults are first thought to have been developed by the by the Sumerians, and were subsequently used by the Egyptians. They were used extensively in Ancient Rome for stone structures such as cisterns and aqueducts and as part of major buildings such as the Colosseum. Throughout the Middle Ages they were used across Europe as part of the construction of churches, and they continue to be a feature of modern architecture and engineering.
Barrel vaults must be able to withstand the outward pressure on the lower parts of the vault imposed by the structure above. If the barrel vault is underground, the pressure might be resisted by the 'fill' surrounding it. If it is above ground, the outward pressure can be resisted by thick supporting walls, although this becomes less practicable as the size of the vault increases. Additional strength can be provided in the form of supporting columns, stiffening diaphragm beams, side anchors or parallel walls that can distribute stress.
A groin vault (double barrel vault or cross vault) is formed by the intersection of two barrel vaults at right angles. The 'groin' is the edge between the intersecting vaults. This is a more efficient structure that only has to be restrained at its corners. A series of groin vaults can be built next to one another to create a similar effect to a simple barrel vault.
Stepped barrel vaults are formed by a series of barrel vaults at different levels.
[edit]
External references
'Building Construction Handbook' (6th ed.), CHUDLEY, R., GREENO, R., Butterworth-Heinemann (2007)
IHBC NewsBlog
Don't demolish old buildings, urge architects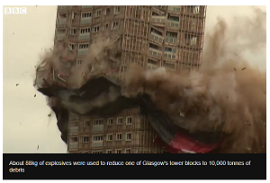 Architects say buildings should be protected – to fight climate change, reports the BBC on recent evidence given to the Commons Environmental Audit Committee (EAC).
---
IHBC's latest issue of CONTEXT explores issues with Damp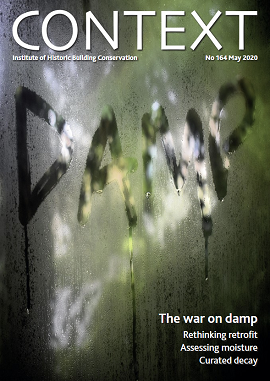 It includes articles on Rethinking Retrofit to not waste carbon and not damage buildings, Assessing Moisture in porous building materials, conserving the Burns Monument using lime grout and injection mortars, Curated Decay, and more.
---
New Online Course in "Energy Efficiency Measures for Older and Traditional Buildings"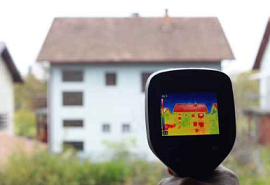 Welsh company The Environment Study Centre (ESC) has released a new online course for professionals seeking a qualification in dealing with the retrofitting of older and traditional buildings.
---
Looking for a Qualified Conservation Professional?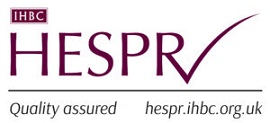 Use the IHBC's HESPR register of businesses that work to the high conservation and service standards expected by the IHBC.
---
Futurism, manifest in the '70s!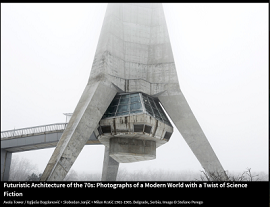 The photographic essay 'Futuristic Architecture of the 70s: Photographs of a Modern World with a Twist of Science Fiction', with images by Stefano Perego, from Arch Daily.
---
Warwick planners failed to properly consider impact of development on wildlife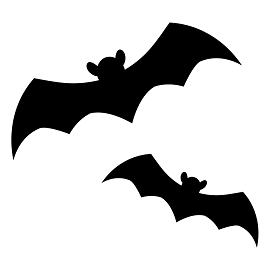 Warwick District Council is to pay a local wildlife group £1,000 and provide new hibernation boxes for bats said Local Government and Social Care Ombudsman.
---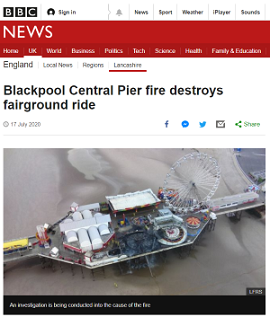 Some 50 firefighters have been tackling a blaze on Blackpool's Central Pier, built in 1868 and containing a 33m-high (108ft) Ferris wheel known as the Big Wheel installed in 1990.
---
Chancellor announces £2bn Green Homes Grant, part of £3Bn package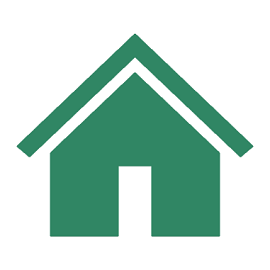 Chancellor Rishi Sunak has unveiled a new £2bn Green Homes Grant to retrofit homes and buildings across the country, part of a £3bn green investment package.
---
IHBC's first Virtual School a Marked Success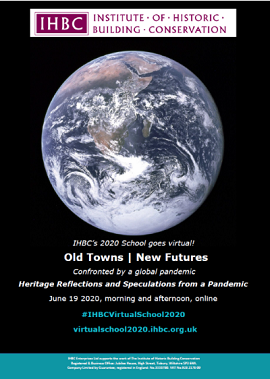 The first 'Virtual School' hosted by the IHBC was launched on 19 June with lead speakers covering pandemic-related topics shaping valued places over two sessions.
---
Take a Tour of Scotland in 3D, courtesy of HES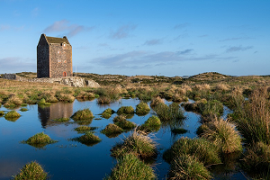 Anyone can immerse themselves in Scotland's history from home by exploring the interactive 3D models of towers, tombs, brochs and standing stones from Historic Environment Scotland (HES).
---