Frieze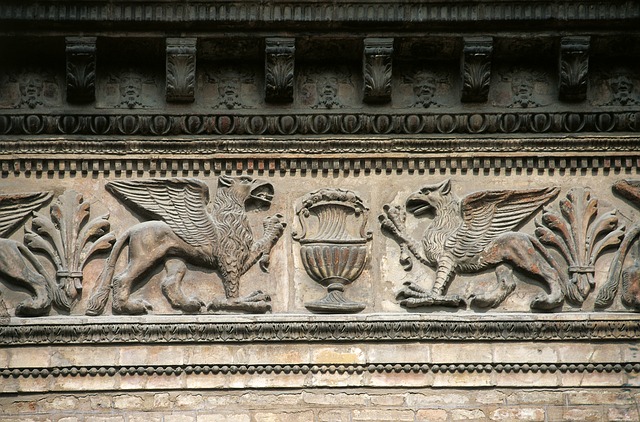 In the classical architecture of Ancient Greece and Rome, a frieze is a long and narrow sculptural band that runs along the middle of an entablature, used for decorative purposes. It sits on top of the column capitals, in between the architrave on the lowest level and the cornice at the top.
In buildings using the Doric architectural order, the frieze is usually consists of alternate triglyphs (projecting rectangular blocks with three vertical channels), and metopes (spaces). In buildings using the Ionic, Corinthian or Composite orders, the frieze is usually ornamented with relief figures. Friezes seen on Roman buildings are usually decorated with plant motifs. Late Roman and many Renaissance structures feature a pulvinated frieze, in which the frieze's profile is a convex curve.
In the Doric order, triglyphs often appear regularly-spaced on the frieze. These are rectangular details, representative of the beams used to post and beam construction. The spaces between triglyphs are called metopes.
The most famous example of a frieze is that carved on the outer wall of the Parthenon temple in Athens, Greece, which is a representation of a ritual festival procession.
In interior design, a frieze can also refer to any long, narrow, horizontal panel or band used for decorative purposes on the walls of a room.
[edit]
Find out more
IHBC NewsBlog
Find an IHBC HESPR accredited professional using our map-based search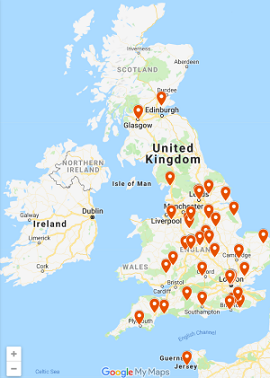 Find the office locations of HESPR members – IHBC's Historic Environment Service Provider Recognition (HESPR) scheme – using our map-based facility.
---
The Liverpool Grade II 'jewel' that lies empty, derelict and vandalised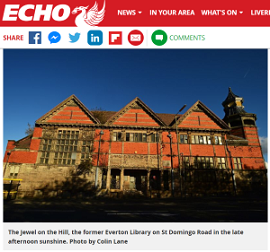 Liverpool landmark the Everton Library, a Grade II (GII) listed building that has been the focus of calls to restore it to its former glory continues to lie leaking, vandalised and derelict, when £5m could renovate the building, reports The Liverpool Echo.
---
Flintshire: Shotton steelworks' John Summers building to be restored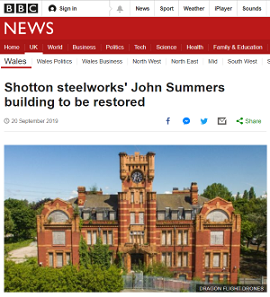 A landmark on a list of the UK's most endangered buildings, Shotton steelworks' Grade II-listed general office and clock tower, is to be brought back to life in Flintshire.
---
Rochdale Market, Manchester, to close as trader numbers and revenue continue to fall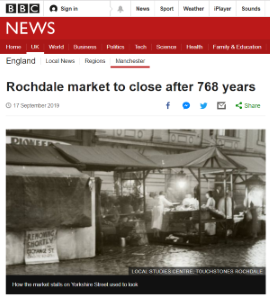 Rochdale Borough Council writes: Over the past year the number of traders regularly attending the market has halved and it is not financially viable.
---
IHBC supports Climate Heritage Network Global Launch: Edinburgh 24-25 Oct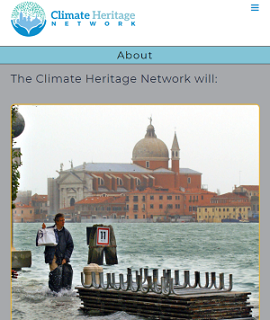 The Climate Heritage Network (CHN) Global Launch is a two-day program devoted to urgently mobilizing the cultural heritage sector for climate action across the globe.
---
Brunel's 'other bridge' in Bristol to be 'saved with £62k grant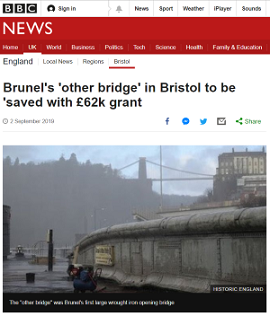 A swing bridge that was designed by Brunel is to be 'saved' with a £62,000 grant from Historic England.
---
Victorian Society announce Top 10 Most Endangered Buildings 2019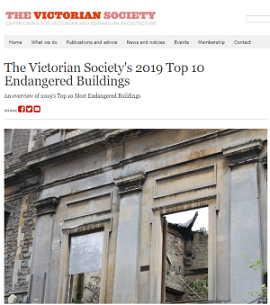 On September 13th the Victorian Society announced its Top 10 Endangered buildings list.
---
American Cities Then & Now: See How New York, Los Angeles & Detroit Look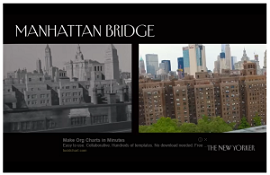 An Open Culture article takes a look at the American Cities of New York, Los Angeles and Detroit comparing how they look now compared to the 1930s and 1940s.
---
Great Yarmouth's Venetian Waterways to recapture former glories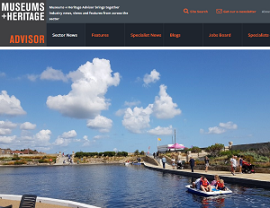 Great Yarmouth's 91 year old Venetian Waterways has been re-opened to the public following a £2.7 million regeneration project.
---
Fire engulfs Grade II-listed Horncliffe Mansion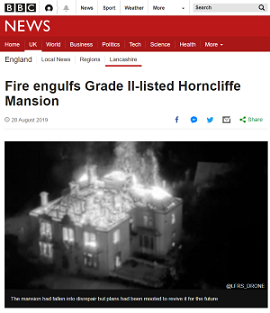 BBC news has reported on how the Grade II-listed mansion, Horncliffe Mansion in Rawtenstall has been 'completely gutted' after a fire tore through the derelict building.
---