Frieze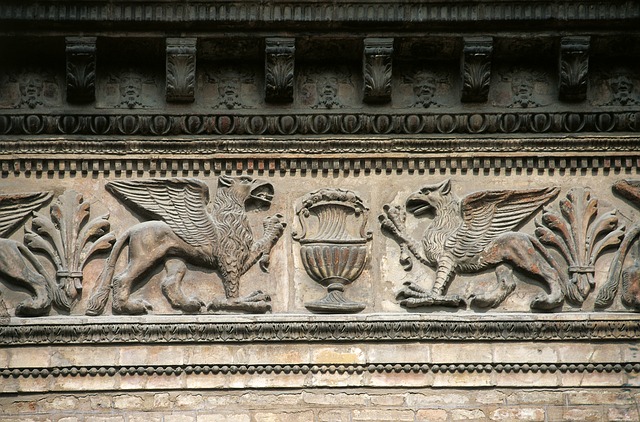 In the classical architecture of Ancient Greece and Rome, a frieze is a long and narrow sculptural band that runs along the middle of an entablature, used for decorative purposes. It sits on top of the column capitals, in between the architrave on the lowest level and the cornice at the top.
In buildings using the Doric architectural order, the frieze is usually consists of alternate triglyphs (projecting rectangular blocks with three vertical channels), and metopes (spaces). In buildings using the Ionic, Corinthian or Composite orders, the frieze is usually ornamented with relief figures. Friezes seen on Roman buildings are usually decorated with plant motifs. Late Roman and many Renaissance structures feature a pulvinated frieze, in which the frieze's profile is a convex curve.
In the Doric order, triglyphs often appear regularly-spaced on the frieze. These are rectangular details, representative of the beams used to post and beam construction. The spaces between triglyphs are called metopes.
The most famous example of a frieze is that carved on the outer wall of the Parthenon temple in Athens, Greece, which is a representation of a ritual festival procession.
In interior design, a frieze can also refer to any long, narrow, horizontal panel or band used for decorative purposes on the walls of a room.
Featured articles and news
IHBC seeks perspectives on Brexit planning for conservation
We would like to hear from members with ideas on these matters, and/or any interest in joining an IHBC European Special Interest Group.
---
IHBC Reminder: Marsh Awards close end March 2017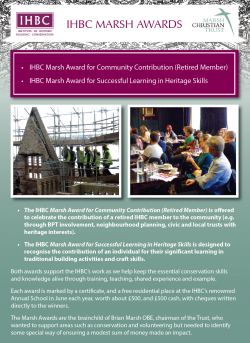 The 2nd IHBC Marsh Awards celebrating retired members and successful learners is now open - prizes include £500 and a free place at the IHBC's Annual School.
---
IHBC HESPR tender pick of the week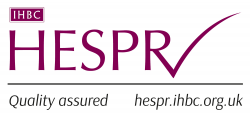 Director's top pick features a call from Blaenau Gwent County Borough Council for a specialist consultant to develop Town Centre Strategies.
---
IHBC CPD boost - How Business Improvement Districts impact on urban regeneration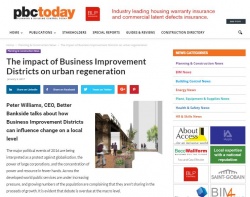 Peter Williams, CEO of Better Bankside in London, talks about how these can influence change on a local level in Planning & Building Control Today.
---
Scotland's Conservation Crisis No 2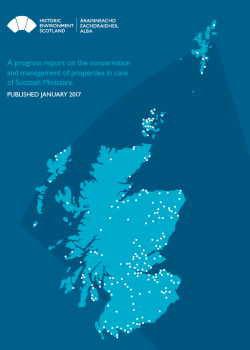 More than half of heritage sites and monuments managed by Historic Environment Scotland (HES) are at risk, according to a recent report.
---
Scoping for limited VAT review
The review will consider if the system is working appropriately in today's economy and identify simplification opportunities.
---
New Health and Work Strategy launched
Health and Safety Executive (HSE) concludes there is a role to play for everyone who has a stake or interest in improving health and safety in the workplace.
---
Apps will allow European online heritage curation
New social platform and smartphone applications (apps) will be developed by a European consortium to aid the documentation of Europe's cultural heritage.
---
Lord Prior appointed as new construction minister
Lord Prior of Brampton replaces Jesse Norman, who has become energy minister after just six months in the construction role.
---
Scarborough Futurist Theatre demolition approved
Plans to demolish a 1920s theatre have been approved by councillors amid an angry protest by more than 100 campaigners, according to the BBC.