Gargoyle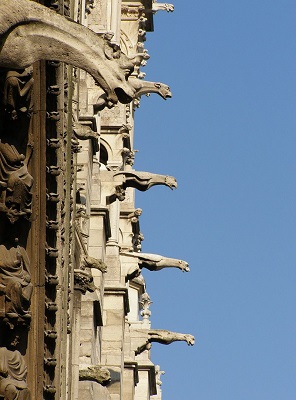 Gargoyles are carvings of grotesque figures, faces or creatures perching along the roofs and battlements of buildings and projecting from roof gutters. The gargoyle is one of the most recognisable characteristics of Gothic architecture.
The etymology of the word derives from the French 'gargouille' meaning throat. The precise purpose of gargoyles was to act as a spout to convey water from the upper part of a building or roof gutter and away from the side of walls or foundations, thereby helping to prevent water from causing damage to masonry and mortar. The gargoyle would have a trough carved into its back down which rainwater would run and exit through the characteristically large open mouth.
While common parlance uses the term 'gargoyle' to mean any fantastical or mythical figure used for ornamental purposes, the strict architectural usage only applies to those serving a waterspout function. Purely decorative varieties are known as grotesques, chimera or boss. See Grotesque for more information.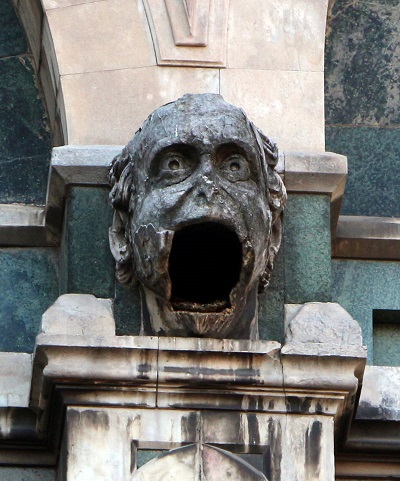 The earliest forms of gargoyle were found in Ancient Egyptian architecture and were typically in the form of a lion's head. Similar features were also carved in the marble cornices of Greek temples.
However, gargoyles are most commonly associated with the Gothic and Medieval architecture from the Middle Ages. Whilst gargoyles were included in the construction of many medieval buildings, such as fortresses and castles, they were most prevalent on churches and cathedrals; famous examples including those of Notre Dame de Paris [see top image].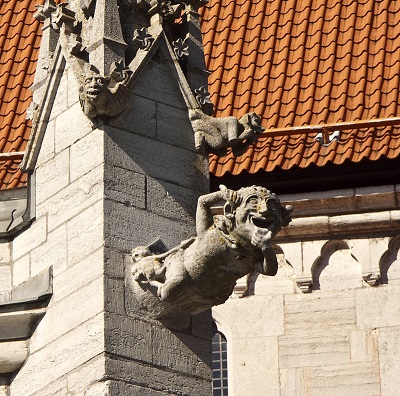 Early gargoyles were carved from wood or terracotta, but from the Medieval period onwards they were typically sculpted from stone. They were sometimes painted or even gilded with metals such as lead.
Some of the features that would typically be depicted by gargoyles include:
Ugly human faces.
Animals.
Mythical and imaginary creatures.
Anthropomorphised creatures.
Chimeras (those combining several animals).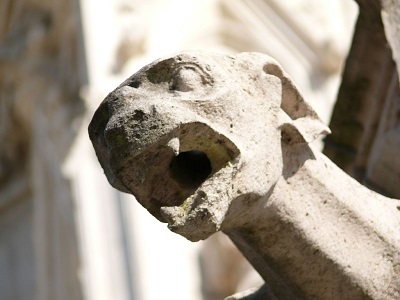 In addition to the practical function of projecting water away from a building, gargoyles were also intended to symbolise 'guardianship' of the building and to ward off evil spirits. Their open mouths were symbolic of them devouring giants.
From the early-18th century onwards, buildings began to move away from ornamented and unornamented waterspouts in favour of rainwater downpipes. In 1724, the London Building Act made the use of downpipes a compulsory feature on all new construction, and subsequently the inclusion of gargoyles in architecture fell into decline. However, in an ornamental form they were revived by the Art Deco period in the early-20th century, most notably on the Chrysler Building in New York.
IHBC NewsBlog
Canal River Trust secures funding to create waterway roles for young people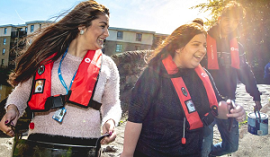 The support will create dozens of opportunities in heritage repair and construction and waterways management, funded by the Department for Work and Pensions.
---
2021 Building Conservation Directory published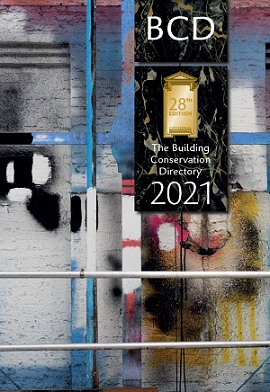 The 2021 edition of the Building Conservation Directory, also available online, has been published. Find skilled trades specialising in work to historic and traditional buildings.
---
BT dials up 'Adopt a Kiosk' scheme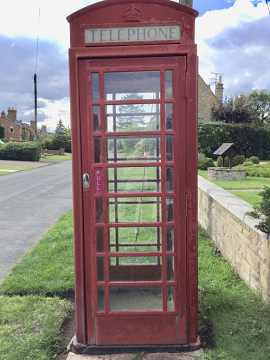 BT has revealed that almost 4,000 of its iconic red phone boxes across the UK are available for local communities to adopt for just £1.
---
Watch IHBC's webinar on 'Retrofit of Traditional Buildings'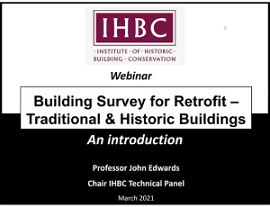 On 26 March the IHBC, led by Prof. John Edwards, hosted a free one-hour CPD webinar 'Introduction to Building Survey for Retrofit' for sector professionals.
---
Has the world left Europe behind?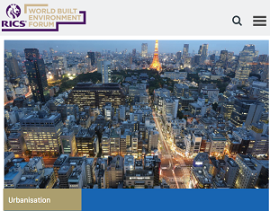 Greg Clark, writing an opinion piece for RICS, explores how good governance in cities pays dividends.
---
AHF on 'Transforming Places through Heritage'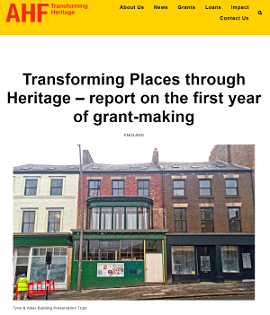 The Architectural Heritage Fund has issued a report on the first year of its 'Transforming Places Through Heritage' grants programme, funded by DCMS.
---
'Star Cities', Marvels of Renaissance Engineering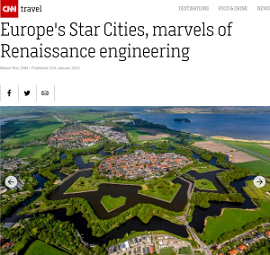 Europe's star cities are scattered all over Europe but their perfect geometrical beauty can only be fully admired when seen from above.
---
COTAC Releases Insight 1 series – The Need to Appreciate the Built Heritage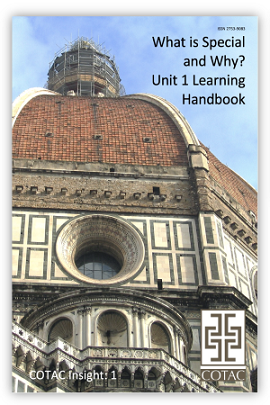 The freely available Insight 1 series targets a wide range of cohorts who wish to gain an appreciation of practical heritage conservation.
---
Palace of Westminster 'deteriorating faster than it can be fixed'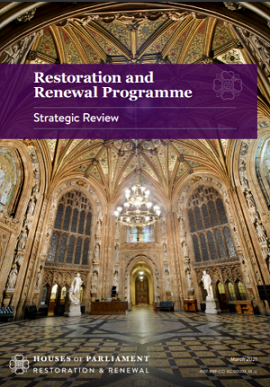 The restoration and renewal of the Palace of Westminster is of 'paramount importance' according to the recent strategic review.
---
Find Webinars and other Events pertaining to Heritage Conservation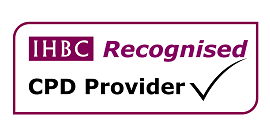 The IHBC's monthly CPD Circular showcases upcoming Events, Awards, Placements, Bursaries & Scholarships, Calls for Papers and more from across the UK and beyond.