Cornice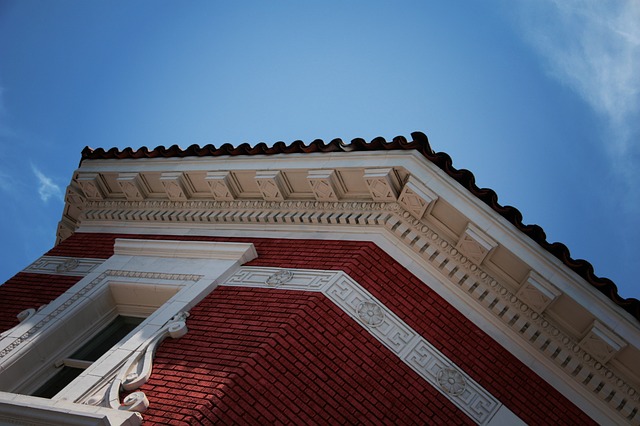 In classical architecture, a cornice describes an area or space that overhangs something else. It is the uppermost horizontal area that projects out over the top of a wall or below a roof line. A cornice is a common feature of ancient Greek and Roman architecture, where it is the uppermost part of the entablature.
Traditionally, the cornice is made up of the following elements:
Cyma: A moulding with a double curvature, also known as a 'wave moulding'. Used as the uppermost element. Can either be a cyma recta (upper concave curve and lower concex curve) or cyma reversa (upper convex curve and lower concave curve).
Bed-moulding: A moulding that appears under the projecting cornice.
The function of the cornice is to protect the structure's walls by directing rainwater away from the building, although its traditional function is also decorative.
The cornice is also common in interiors where it is a type of moulding that runs along the top of interior walls. It can assist with brightening a room by reflecting light into areas of shadow, and can make small rooms seem larger by drawing the eye upwards. It can also be used to help conceal cracking that may occur along the join between walls and ceilings.
The term 'cornice' may also be used to refer to an overhanging strip above items of furniture such as kitchen cupboards.
An interior cornice can be plain or highly decorative as in these examples from a Scottish manse.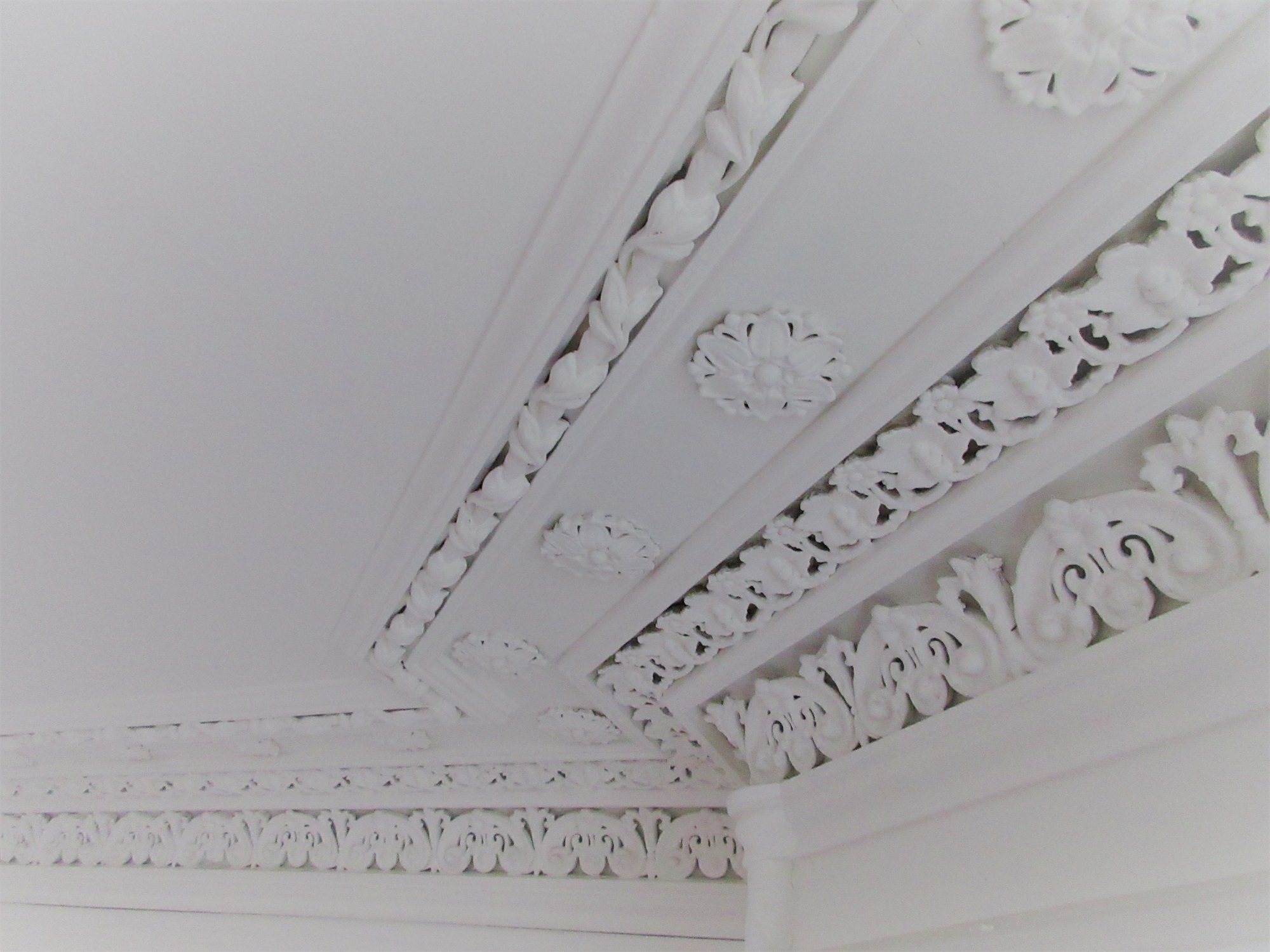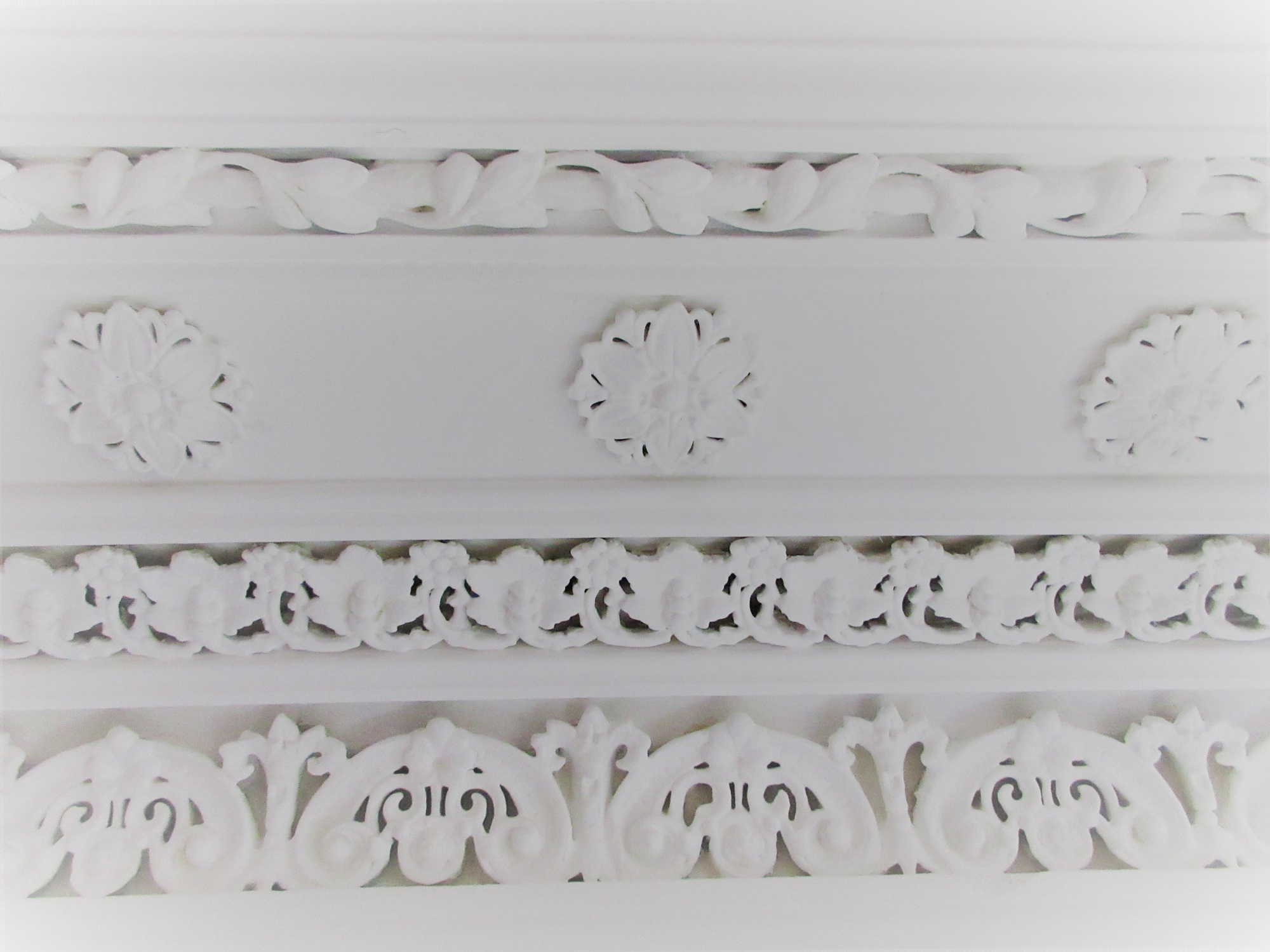 Plain cornice may be referred to as 'coving'.
The most common materials for cornices are timber, paper-covered plaster, polyurethane, expanded polystyrene, plaster and medium density fibreboard (MDF).
Window cornices are box-like structures placed over windows to conceal the strings and other attachments of shades or curtains (also known as a pelmet). Door cornices may be used over a door frame for decorative purposes. Sometimes this maybe referred to as an architrave.
[edit]
Find out more
IHBC NewsBlog
IHBC offers sympathies to Paris on Notre Dame fire, as scale of damage under review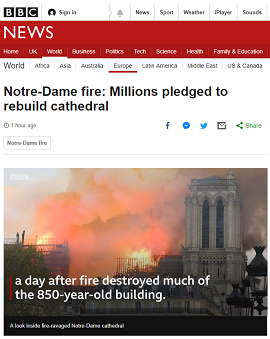 With the assessment of the scale of the fire damage to Notre Dame and its causes still ongoing, the IHBC offers its sympathies to the people of France, Europe and to the world.
---
Planning approval for restoration of historic border bridge, writes The Berwick Advertiser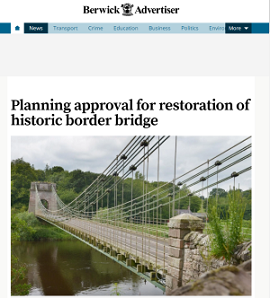 Plans to 'take apart and rebuild' a historic bridge linking England and Scotland have been approved by Northumberland County Council and its Scottish counterpart.
---
New House of Commons Library Note on VAT and Churches: from reforms to grants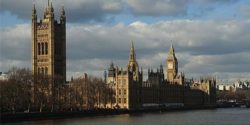 The House of Commons Library has issued a new Briefing Note that examines how construction work for churches is treated for VAT in the UK.
---
Norwich Anglia Square: Government calls in tower block plan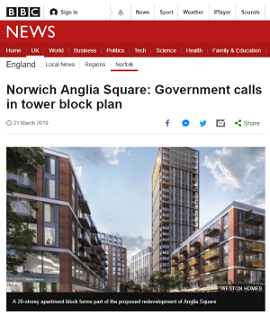 An inquiry will decide on a £250m redevelopment of a shopping complex, including 1,250 new homes, after plans were called in by the government.
---
Dudley council to undertake Unite's pioneering construction charter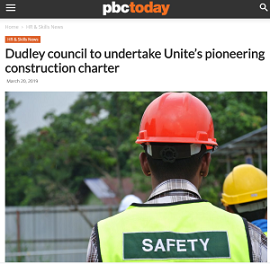 Dudley Council signing up to Unite's construction charter, a pioneering agreement to ensure that working conditions and building standards on construction projects under the control of the council meet the highest standards.
---
Historic England's new guidance on piling reported to engineers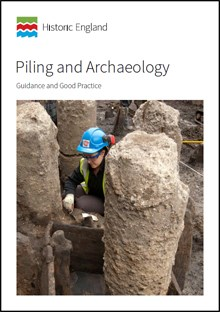 Ground Engineering News has updated readers on Historic England's (HE) publication of its guidance on piling.
---
Big Ben's iconic clock face restored to original blue colour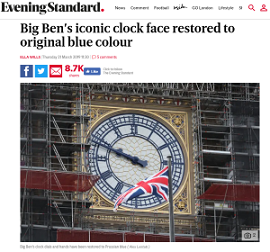 Big Ben's famous clock face has been unveiled in its new blue colour following more than a year of restoration.
---
Heads of Planning Scotland (HOPS): 'Planning Bill Could Break the System'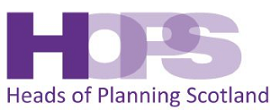 Heads of Planning Scotland (HOPS), who represent officials running planning authorities across the country, has warned that the scale of new responsibilities to be introduced in the Planning Bill could break the back of an already under-resourced system.
---
Historic England launches new heritage apprenticeships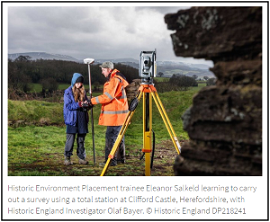 Historic England (HE) has launched new apprenticeships intended to meet the demand for skilled professionals around the country.
---
IHBC Tech Panel lead Prof John Edwards explores with CIOB how 'Conservation is driving quality in construction'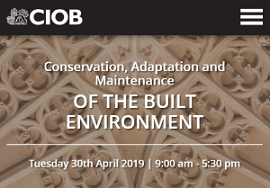 IHBC Tech Panel lead Prof John Edwards has made the case to members of the CIOB that Conservation is driving quality in construction.
---
Prince Charles: Future of built heritage could be endangered by traditional skills shortage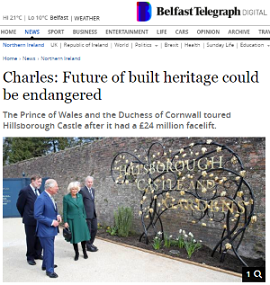 The Prince of Wales stated that the future of Britain's built heritage could be endangered by the threat to traditional building craft skills, so a programme within the Prince's Foundation was aimed at supporting them.
---
The Iron Bridge reopens to the public following £3.6 Million Project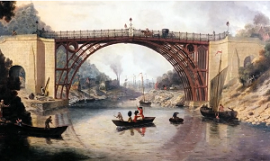 English Heritage's £3.6 million conservation project to repair and restore the Iron Bridge in Shropshire has been completed and it is now open to the public.
---