Pediment
In classical, neoclassical and baroque architecture, a pediment is the triangular gable that forms the end of a pitched roof. It is placed above the horizontal entablature which is typically supported by columns. It is also sometimes seen as the top element of a portico.
In classical Greek temples, the pediment was the crowning feature of the front elevation, with the tympanum (the area within the pediment) being decorated with relief sculptures depicting mythological figures and scenes.
The Romans later adapted the pediment as a decorative finish for doors, windows and niches.
There are a number of variations of the traditional pediment:
The segmental or arch form in which the angular slopes of the cornice are replaced by a circle segment.
The broken pediment in which the raking cornice is left open at the apex.
The open pediment in Georgian architecture, in which the pediment is open along the base.
The 'swan-necked pediment', where the raking cornice takes the form of two S-shaped brackets facing one another.
[edit]
External references
IHBC NewsBlog
IHBC's 2019 Nottingham Annual School a Great Success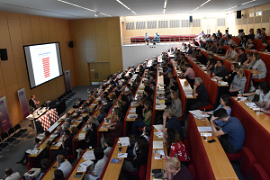 One of the IHBC's most populous Schools, the 2019 Nottingham School will be remembered for its combination authoritative speakers, urban experiences and accessible learning, including the IHBC's Spotlights.
---
England's new High Streets Task Force will help revitalise high streets and town centres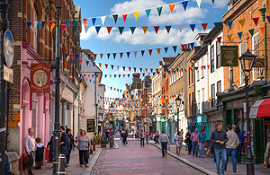 A new High Streets Task Force, to support local leaders as they revitalise England's high streets and town centres, has been launched.
---
UK petition to Zero-rate VAT on deep retrofit/eco-refurbishment building works now open

A UK parliamentary petition to Zero-rate VAT on deep retrofit/eco-refurbishment building works on all homes, has been launched, with a deadline of 8 January 2020.
---
IHBC's new Guidance Notes launched at Nottingham's 2019 School Spotlights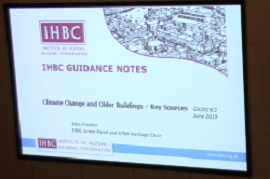 The IHBC has launched two new Guidance Notes, on Retrofitting of Traditional Buildings and Climate Change and Older Buildings – Key Sources.
---
NLA awards 2019 include Pitzhanger Manor and Gallery for Conservation & Retrofit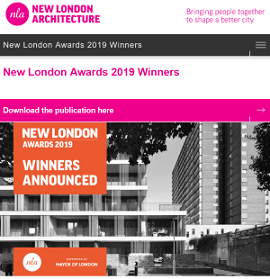 The Conservation & Retrofit award of the New London Awards (NLA) 2019 has been won by Pitzhanger Manor and Gallery, W5, by Jestico + Whiles and Julian Harrap Architects.
---
AHF £15M fund – 'Transforming Places Through Heritage'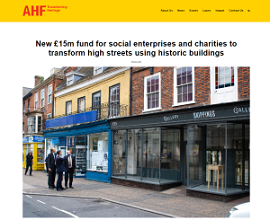 The Architectural Heritage Fund (AHF) has announced the opening of the 'Transforming Places Through Heritage' fund, focussed on reinvigorating England's high streets.
---
How wartime photographers dodged Nazi bombing to record historic buildings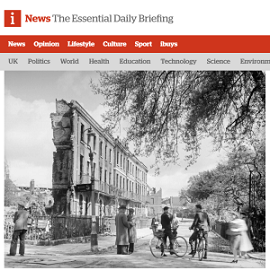 A race against devastation - a new exhibition chronicles the wartime work of the National Buildings Record – set up to capture a disappearing landscape.
---
---
---