Portico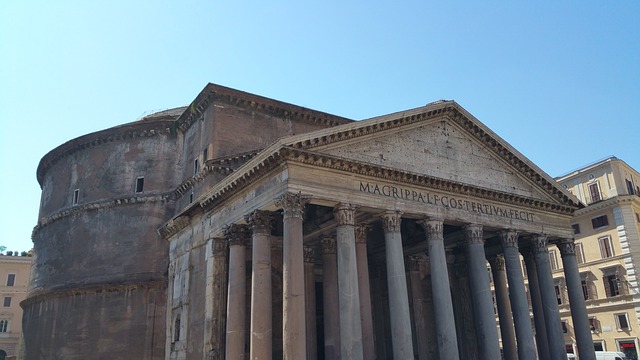 In classical architecture, a portico is a colonnaded porch leading to a building's entrance, or a covered walkway which is enclosed by walls and supported by regularly-spaced columns.
Porticos were a widely-adopted feature of temple architecture in Ancient Greece and were subsequently adopted in many other cultures, particularly Roman architecture.
There are two general types of portico in plan form.
The first is where a temple's walls extend beyond the cella (inner chamber) and form side walls of the porch or anteroom. Generally, these long walls would terminate with antas (corner post or pilaster). The portico, or open end of the porch, is supported by between 1 and 4 columns in antis (between the antas).
The second is where a temple terminates with a porch, open at the front but also at the sides. The temple is referred to as 'prostyle', with freestanding columns across the entire portico. The different types of temple are referred to as:
Amphiprostyle: Porticoes in front and back.
Peripteral: Colonnade running all the way around.
Dipteral: Double line of columns running all the way around.
Pediments were sometimes used to top porticos.
The terminology for porticos dependent on the number of columns they have is:
The city with the most porticos is Bologna in northern Italy, where they are part of a UNESCO World Heritage site. Most of the city's porticos were constructed from timber until a city ordinance in 1567 decreed that 'wooden pillars be replaced by brick or stone'.
Bologna also boasts the world's longest portico, stretching approximately 2 miles (3.5 km) from the edge of the city to the Sanctuary of the Madonna di San Luca. With 666 arches it represents civic mindedness, built by contributions from Bologna's citizens.
[edit]
Find out more
IHBC NewsBlog
Find an IHBC HESPR accredited professional using our map-based search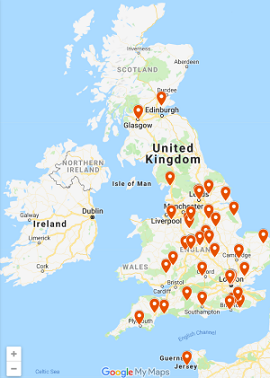 Find the office locations of HESPR members – IHBC's Historic Environment Service Provider Recognition (HESPR) scheme – using our map-based facility.
---
Flintshire: Shotton steelworks' John Summers building to be restored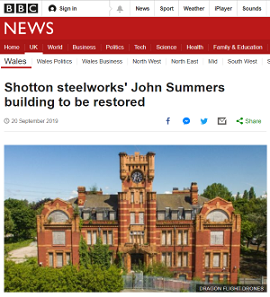 A landmark on a list of the UK's most endangered buildings, Shotton steelworks' Grade II-listed general office and clock tower, is to be brought back to life in Flintshire.
---
Rochdale Market, Manchester, to close as trader numbers and revenue continue to fall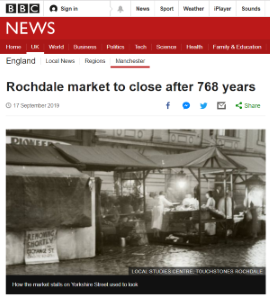 Rochdale Borough Council writes: Over the past year the number of traders regularly attending the market has halved and it is not financially viable.
---
IHBC supports Climate Heritage Network Global Launch: Edinburgh 24-25 Oct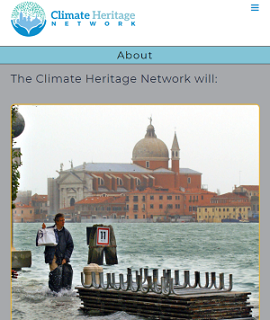 The Climate Heritage Network (CHN) Global Launch is a two-day program devoted to urgently mobilizing the cultural heritage sector for climate action across the globe.
---
Brunel's 'other bridge' in Bristol to be 'saved with £62k grant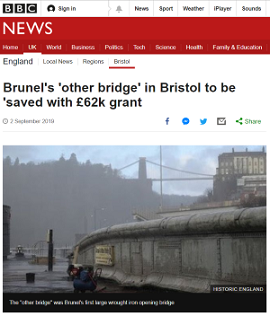 A swing bridge that was designed by Brunel is to be 'saved' with a £62,000 grant from Historic England.
---
Victorian Society announce Top 10 Most Endangered Buildings 2019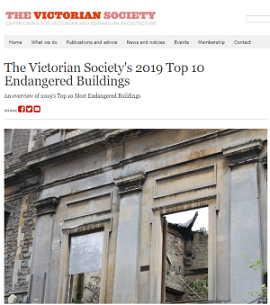 On September 13th the Victorian Society announced its Top 10 Endangered buildings list.
---
American Cities Then & Now: See How New York, Los Angeles & Detroit Look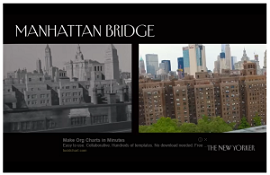 An Open Culture article takes a look at the American Cities of New York, Los Angeles and Detroit comparing how they look now compared to the 1930s and 1940s.
---
Great Yarmouth's Venetian Waterways to recapture former glories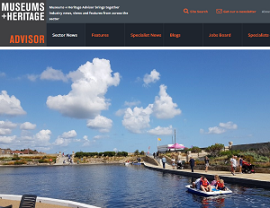 Great Yarmouth's 91 year old Venetian Waterways has been re-opened to the public following a £2.7 million regeneration project.
---
Fire engulfs Grade II-listed Horncliffe Mansion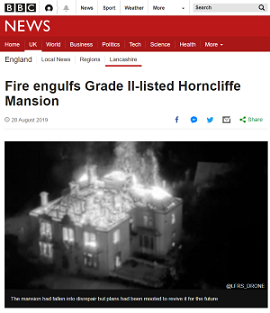 BBC news has reported on how the Grade II-listed mansion, Horncliffe Mansion in Rawtenstall has been 'completely gutted' after a fire tore through the derelict building.
---
England's Heritage Open Days celebrates 25 years!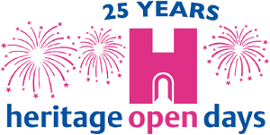 England's Heritage Open Days celebrates it's 25th year with 25 new places opening their doors. Take advantage of a huge range of regular and one-off opportunities!
---