Pitched roof
[edit]
Introduction
A pitched roof is a roof that slopes downwards, typically in two parts at an angle from a central ridge, but sometimes in one part, from one edge to another. The 'pitch' of a roof is its vertical rise divided by its horizontal span and is a measure of its steepness.
A pitched roof is in contrast to a flat roof which, technically, is any roof with a slope less than 10°; however, in practise they tend to be much shallower, commonly being expressed as a gradient and can be anywhere from 1:40 to 1:80. For more information, see Flat roof.
The two basic construction methods of pitched roofs are:
There are also a number of other framed constructions, such as portal frame roofs.
[edit] Types of pitched roof
There are several different types of pitched roof:
A mono pitch roof is one which slopes from one side of a building (or part of it) to another. The mono pitch roof was commonly used to form extensions in Victorian times and is still used in a similar fashion today. In domestic construction, it typically comprises a series of rafters fixed to walls at either end of the roof span which support battens to which the roof covering is fixed.
For more information, see Mono pitch roof.
Often referred to as the simplest form of pitched roof, the couple roof comprises two lengths of timber (rafters) leaning against one another, tied where they meet at the top.
For more information, see Couple roof.
By adding ceiling joists, a length of timber running horizontally between the rafter feet, to the couple roof form, the structure becomes much more secure. The joist acts as a tie preventing the outward deflection of the wall and increases the potential roof-span. they can also be used to support a flat ceiling.
For more information, see Closed couple roof.
By raising the height of the ceiling joists higher than the bottom of the rafters, the collar roofa llows upper rooms to be constructed partly in the roof space, leading to some economies by slightly reducing the height of the external walls and therefore the amount of brickwork needed.
For more information, see Collar roof.
In order to increase potential roof spans without compromising wall stability, increasing rafter sizes or attracting extra costs, purlins can be introduced. By installing a purlin into the roof structure, rafters are given extra support and no longer needed to be as thick and heavy.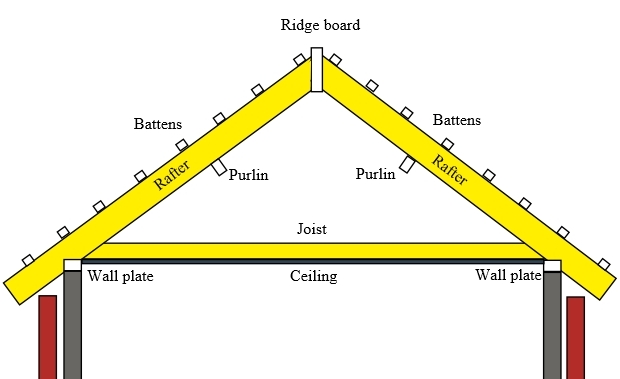 For more information, see Purlin roof.
Trusses enable wider spans to be achieved than previous methods. Until the 1920's, it was common to have two trusses in a typical dwelling, however more could be used, depending on the load.
For more information, see Large section truss.
In modern house construction the most common form of trussed rafter is known as the fink or 'w' truss. This consists of a rafter incorporating tension and compression members in the shape of a W. This trussed rafter is capable of spans up to 12 m and can be designed to accommodate many different pitch angles.
For more information, see Trussed rafter.
[edit]
Coverings
The most common types of covering for pitched roofs are:
For more information, see Roof coverings.
IHBC NewsBlog
Part of Roman wall in Chester Collapses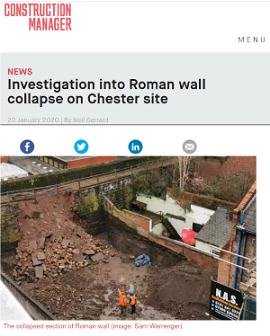 Investigations have begun into what caused part of Chester's Roman city wall to collapse during construction work.
---
Audit on new housing in England: Design overwhelmingly 'mediocre' or 'poor'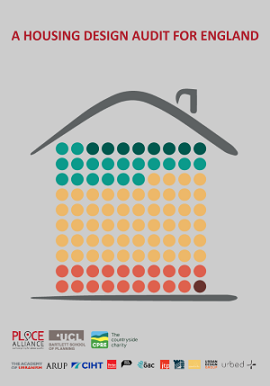 Though conservation professionals' skills in understanding, defining and explaining local character and architecture can help inform new residential design.
---
Historic England's '21 Fascinating Places Listed in 2019'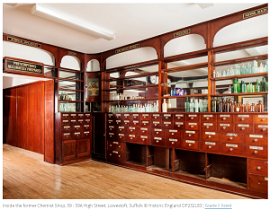 Over 500 historic places have been added to the National Heritage List for England (NHLE) in 2019 and Historic England (HE) has showcased 21 highlights.
---
UK's iconic first red public telephone box upgraded to GII*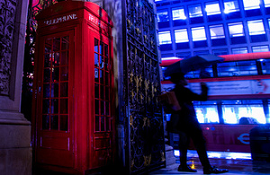 The K2 prototype telephone box situated outside the Royal Academy in London – built as part of the 1924 competition that gave rise to the iconic design and first listed at Grade II in 1986 – has had its listing upgraded to Grade II*.
---
Historic England publishes guidance on BIM for Heritage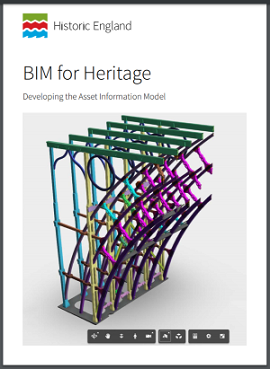 The second in a series focusses on developing the Asset Information Model (AIM).
---
High Streets Face a Bleak Future Without Rethinking Regeneration Strategies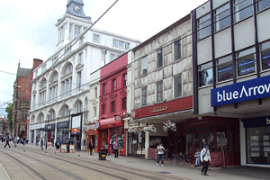 Reflecting issues that will be encountered across the IHBC's June 2020 Brighton School, think tank Centre for Cities argues for High Street success.
---
Take a look inside the first flat in the iconic Battersea Power Station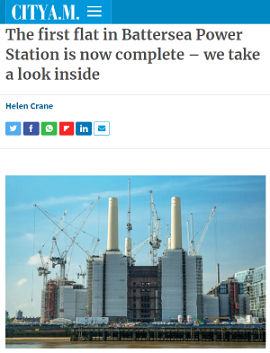 City A.M took a tour of the first apartment to be completed within the original grade II*-listed power station with designer Tim Boyd of Michaelis Boyd – which also designed the interiors for Soho House and the Groucho Club – and Battersea Power Station's UK sales director Georgia Siri.
---
Retrofit scheme named World Building of the Year at WAF 2019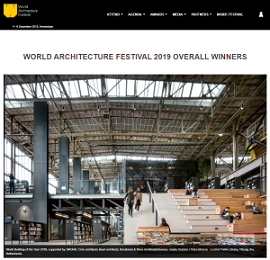 A conversion of a locomotive hangar into a public library is the first retrofit to win the top prize at the World Architecture Festival (WAF).
---
Historic England Updates Technical Conservation Guidance and Research Doc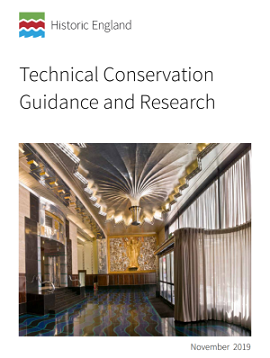 New guidance and research includes: Lightning Protection, Church Roof Replacement using Terne-coated SS, the conservation of Fibrous Plaster, and more.
---
Heritage Declares launched to urge more quick and effective response to climate change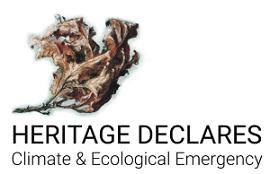 The non-affiliated group aims to galvanise climate action in the heritage sector.
---
Methodology for Moisture Investigations in Traditional Buildings agreed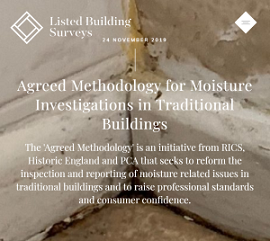 A 'Methodology for Moisture Investigations in Traditional Buildings ' has been agreed between RICS, Historic England and the service provider PCA, a trade body, which should help raise professional standards and consumer confidence.
---
Drinkers toast the future after historic Leeds pub granted GII listed heritage status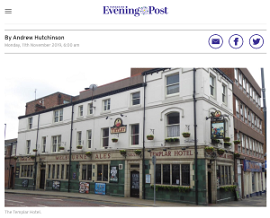 The Templar Hotel on Vicar Lane has been listed at Grade II by the Department for Digital, Culture, Media and Sport on the advice of Historic England.
---