Trompe l'oeil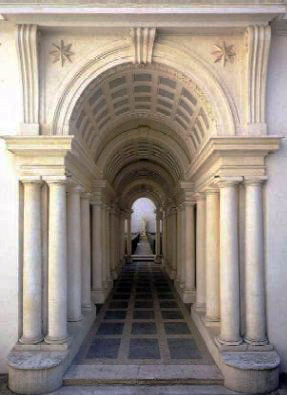 Trompe l'oeil is the term used for a technique that creates the illusion of reality. It is French for 'fool the eye' or 'deceive the eye'. It has long been used by artists for paintings and murals, but can also be found in architecture where walls, ceilings, domes and other surfaces are painted with designs that 'trick' the observer into seeing other features such as windows, columns, stonework, ornaments and so on.
The first instance of trompe l'oeil perspective techniques being used in architecture can be found in the medieval period, but it became increasingly common during the Renaissance. Artists were often employed to paint the inside of churches, to give walls the appearance of decorative features, columns, windows, views and so on. Perhaps the most famous example of the technique is Michelangelo's frescoes on the ceiling of the Sistine Chapel in the Vatican.
The technique is also found in the design of stage sets where forced perspective can be used to give the impression that the stage is deeper than it is.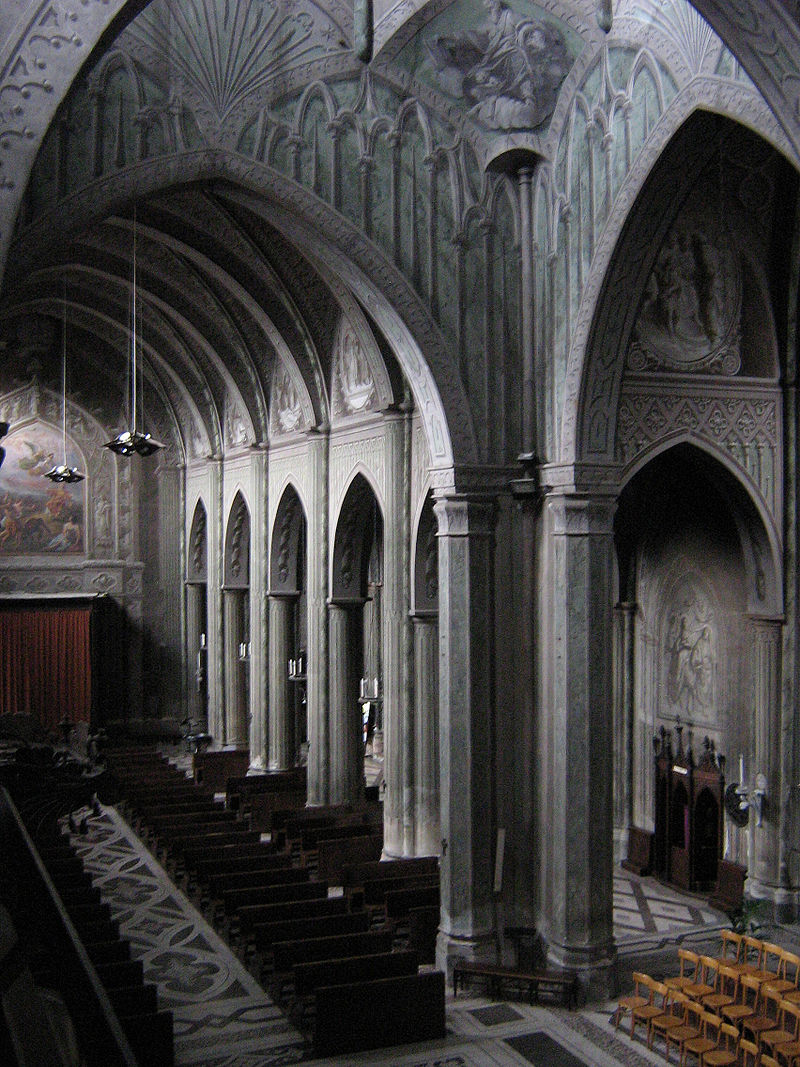 IHBC NewsBlog
IHBC 2018 Belfast School reflections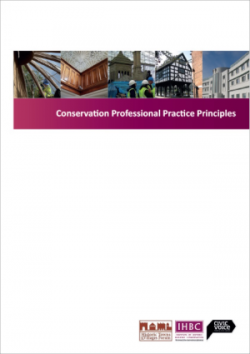 Spotlight on IHBC's joint Conservation Professional Practice Principles update – Comments sought by September.
---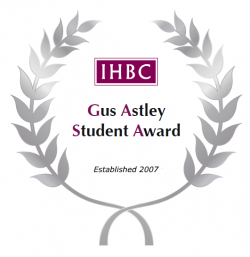 Only just over a week left to win £500 and a free place in IHBC's 2019 Nottingham School! IHBC Gust Astley Student Award closes 31 July…
---
IHBC Heritage IMHO from the Spectator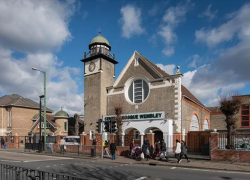 'The problem with British mosques' – is incongruent architecture, cultural baggage and gender inequality argues Ed Husain in his review...
---
IHBC Heritage from the doorstep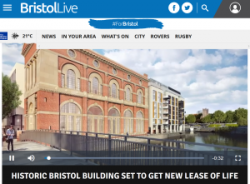 Regeneration of Bristol's iconic 'Generator Building' given go-ahead by Council, reports Bristol Live.
---
Ten-year transformation of Scottish village wins top UK planning award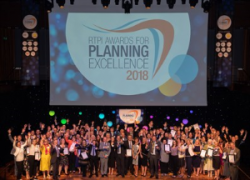 A 10-year plan to regenerate a declining fishing village, Stromness, Okney, has won the top prize at a prestigious national awards ceremony.
---
Planning Inspectorate publishes 2017-2018 Annual Report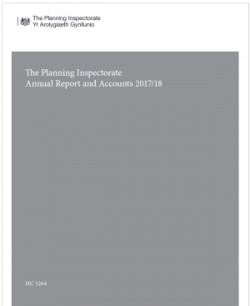 Noting strong performance, growing demand and putting customers at the heart of the business, PINS has announced publication of its 2017/18 Annual Report.
---
Expressions of interest from potential candidates sought for the role of BEFS Chair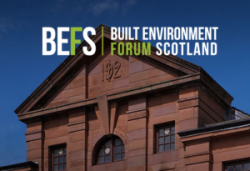 The current Chair, Dr Graeme Purves, is stepping down in December, and BEFS is inviting expressions of interest for the role, with a deadline of 24 September 2018.
---
Defra consults on Environmental Principles and Governance Bill - closing 2 August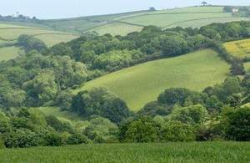 The Department for Environment Food and Rural Affairs (Defra) has launched a consultation on the development of an Environmental Principles and Governance Bill.
---
ICOMOS Annual Report for 2017 now published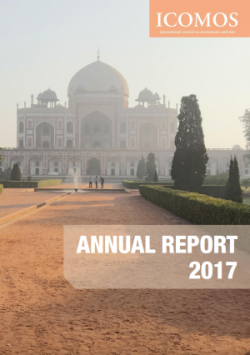 The 2017 Annual Report of the International Council on Monuments and Sites (ICOMOS) has been published online.