Trompe l'oeil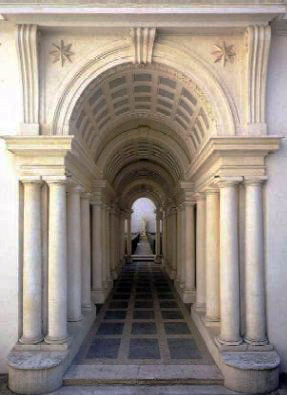 Trompe l'oeil is the term used for a technique that creates the illusion of reality. It is French for 'fool the eye' or 'deceive the eye'. It has long been used by artists for paintings and murals, but can also be found in architecture where walls, ceilings, domes and other surfaces are painted with designs that 'trick' the observer into seeing other features such as windows, columns, stonework, ornaments and so on.
The first instance of trompe l'oeil perspective techniques being used in architecture can be found in the medieval period, but it became increasingly common during the Renaissance. Artists were often employed to paint the inside of churches, to give walls the appearance of decorative features, columns, windows, views and so on. Perhaps the most famous example of the technique is Michelangelo's frescoes on the ceiling of the Sistine Chapel in the Vatican.
The technique is also found in the design of stage sets where forced perspective can be used to give the impression that the stage is deeper than it is.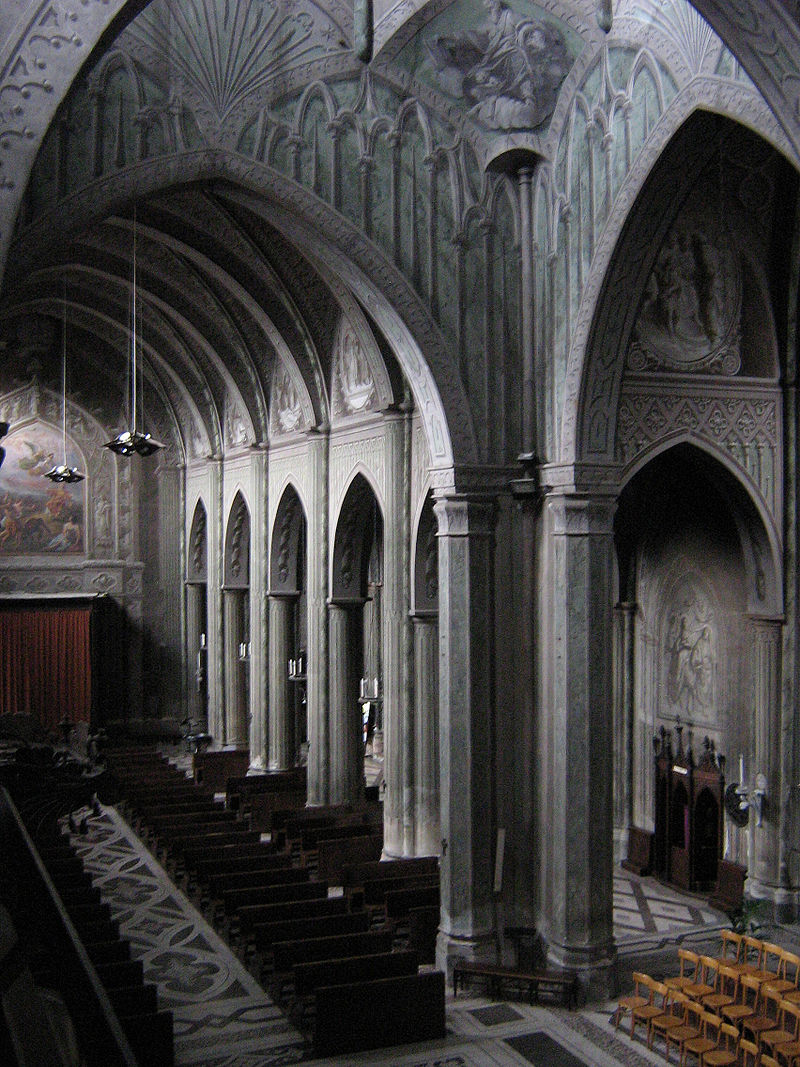 Featured articles and news
Reminder 2 - IHBC at Somerset House on 3 May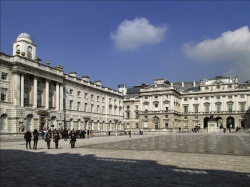 On behalf of the IHBC, Director Sean O'Reilly will join in opening the joint CIOB/National Trust conference 'Keys to the Successful Operation of Historic Buildings.
---
HS2 IHBC opportunity 3 May Birmingham event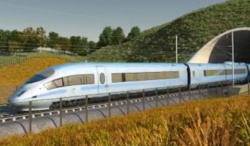 IHBC members who registered for the suppliers' day will have the chance to meet the EWCs and HS2 specialists to prepare themselves to bid for the upcoming opportunities.
---
Half of councils yet to publish a Local Plan warns report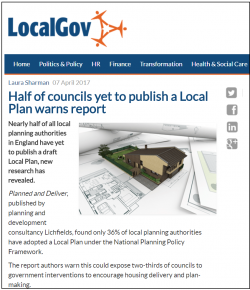 Nearly half of all local planning authorities in England have yet to publish a draft Local Plan, new research has revealed.
---
£1million house in Kingston collapses into rubble
The BBC has reported on a large detached house in south-west London that was thought to be worth more than £1m has collapsed.
---
Plans outline five year vision for the Trossachs National Park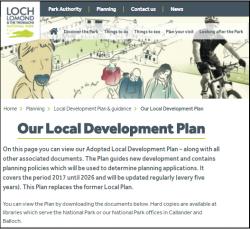 Scotland's Loch Lomond and the Trossachs National Park is set to undertake significant rural development under a new draft five year plan.