Trompe l'oeil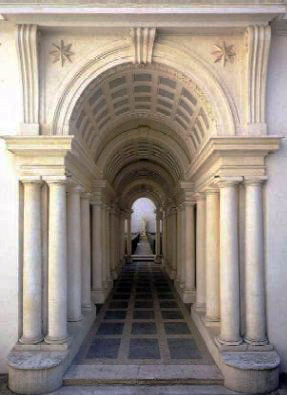 Trompe l'oeil is the term used for a technique that creates the illusion of reality. It is French for 'fool the eye' or 'deceive the eye'. It has long been used by artists for paintings and murals, but can also be found in architecture where walls, ceilings, domes and other surfaces are painted with designs that 'trick' the observer into seeing other features such as windows, columns, stonework, ornaments and so on.
The first instance of trompe l'oeil perspective techniques being used in architecture can be found in the medieval period, but it became increasingly common during the Renaissance. Artists were often employed to paint the inside of churches, to give walls the appearance of decorative features, columns, windows, views and so on. Perhaps the most famous example of the technique is Michelangelo's frescoes on the ceiling of the Sistine Chapel in the Vatican.
The technique is also found in the design of stage sets where forced perspective can be used to give the impression that the stage is deeper than it is.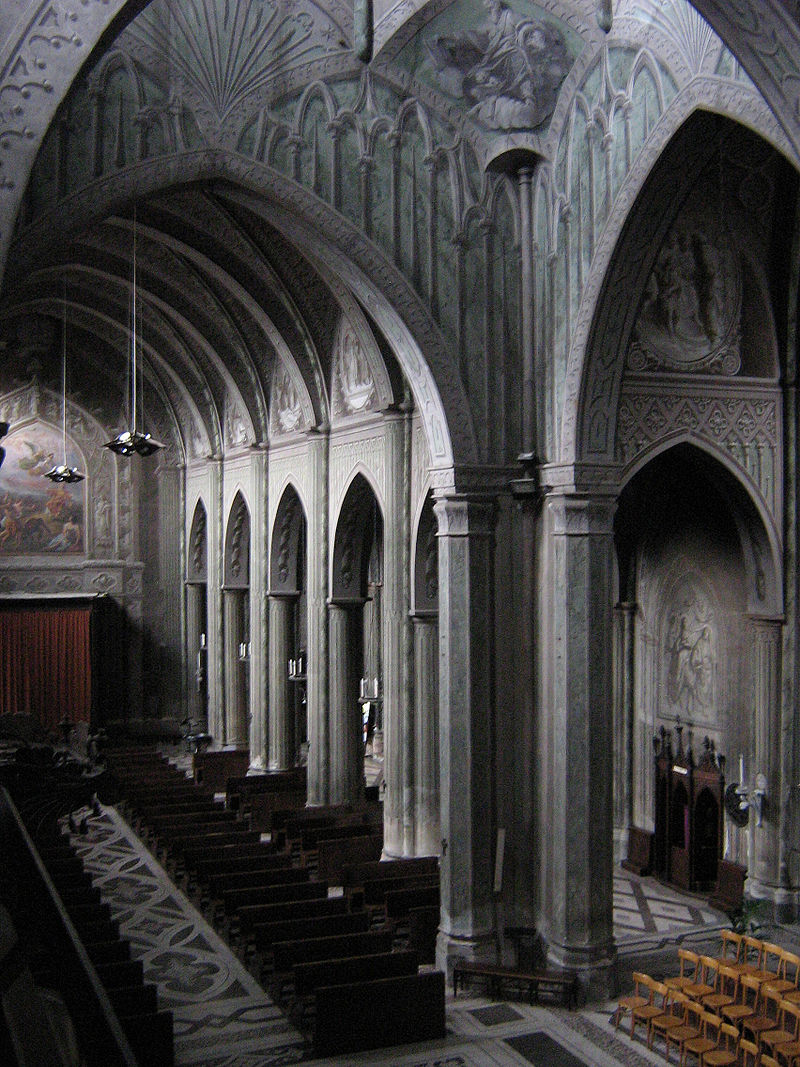 See also: Trompe l'oeil (part 2)
[edit]
Find out more
IHBC NewsBlog
IHBC's 2019 Nottingham Annual School a Great Success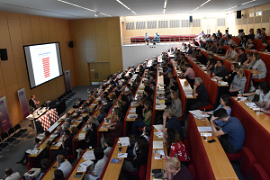 One of the IHBC's most populous Schools, the 2019 Nottingham School will be remembered for its combination authoritative speakers, urban experiences and accessible learning, including the IHBC's Spotlights.
---
England's new High Streets Task Force will help revitalise high streets and town centres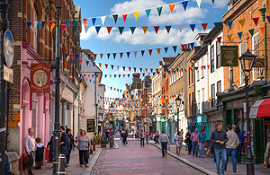 A new High Streets Task Force, to support local leaders as they revitalise England's high streets and town centres, has been launched.
---
UK petition to Zero-rate VAT on deep retrofit/eco-refurbishment building works now open

A UK parliamentary petition to Zero-rate VAT on deep retrofit/eco-refurbishment building works on all homes, has been launched, with a deadline of 8 January 2020.
---
IHBC's new Guidance Notes launched at Nottingham's 2019 School Spotlights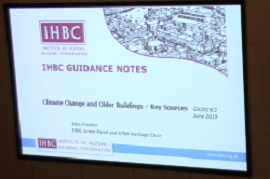 The IHBC has launched two new Guidance Notes, on Retrofitting of Traditional Buildings and Climate Change and Older Buildings – Key Sources.
---
NLA awards 2019 include Pitzhanger Manor and Gallery for Conservation & Retrofit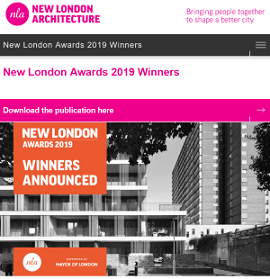 The Conservation & Retrofit award of the New London Awards (NLA) 2019 has been won by Pitzhanger Manor and Gallery, W5, by Jestico + Whiles and Julian Harrap Architects.
---
AHF £15M fund – 'Transforming Places Through Heritage'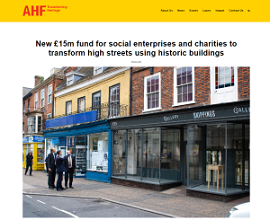 The Architectural Heritage Fund (AHF) has announced the opening of the 'Transforming Places Through Heritage' fund, focussed on reinvigorating England's high streets.
---
How wartime photographers dodged Nazi bombing to record historic buildings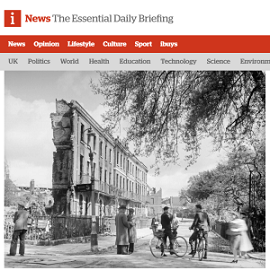 A race against devastation - a new exhibition chronicles the wartime work of the National Buildings Record – set up to capture a disappearing landscape.
---
---
---