Stained glass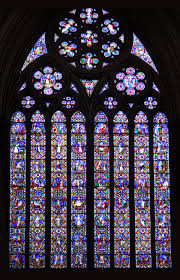 Stained glass is a type of glazing material that is coloured (stained), either by the addition of metallic salts during the manufacturing process, or by having colour applied to its surface and then being fired in a kiln to fuse the colour to the glass.
Stained glass can be used for a wide range of purposes, but it is most commonly found in flat panels in windows. Stained glass windows typically comprise small pieces of coloured glass held in place by a latticed web of lead strips formed within a rigid frame. The pieces are often arranged to create patterns or pictorial representations, often depicting religious iconography.
Stained glass windows are commonly associated with cathedrals, churches, mosques and other important buildings such as libraries and town halls. In England, the use of simple stained glass windows dates back to the 7th century, and by the 12th century they had become a sophisticated art form. However, following the Reformation in the 16th century, when sacred art began to decline in prominence, the craft of manufacturing stained glass began to dwindle.
IHBC NewsBlog
IHBC's 2019 Nottingham Annual School a Great Success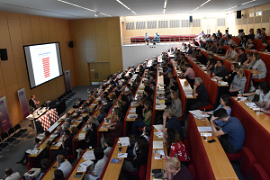 One of the IHBC's most populous Schools, the 2019 Nottingham School will be remembered for its combination authoritative speakers, urban experiences and accessible learning, including the IHBC's Spotlights.
---
England's new High Streets Task Force will help revitalise high streets and town centres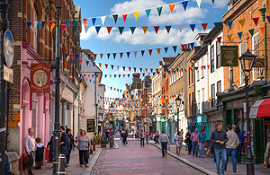 A new High Streets Task Force, to support local leaders as they revitalise England's high streets and town centres, has been launched.
---
UK petition to Zero-rate VAT on deep retrofit/eco-refurbishment building works now open

A UK parliamentary petition to Zero-rate VAT on deep retrofit/eco-refurbishment building works on all homes, has been launched, with a deadline of 8 January 2020.
---
IHBC's new Guidance Notes launched at Nottingham's 2019 School Spotlights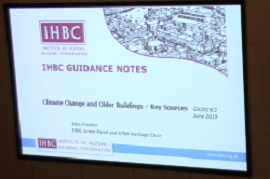 The IHBC has launched two new Guidance Notes, on Retrofitting of Traditional Buildings and Climate Change and Older Buildings – Key Sources.
---
NLA awards 2019 include Pitzhanger Manor and Gallery for Conservation & Retrofit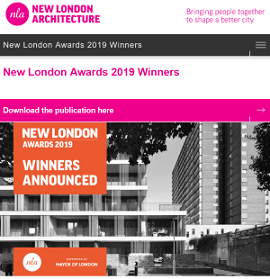 The Conservation & Retrofit award of the New London Awards (NLA) 2019 has been won by Pitzhanger Manor and Gallery, W5, by Jestico + Whiles and Julian Harrap Architects.
---
AHF £15M fund – 'Transforming Places Through Heritage'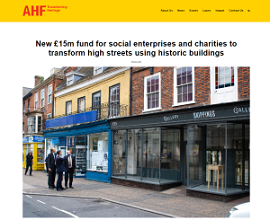 The Architectural Heritage Fund (AHF) has announced the opening of the 'Transforming Places Through Heritage' fund, focussed on reinvigorating England's high streets.
---
How wartime photographers dodged Nazi bombing to record historic buildings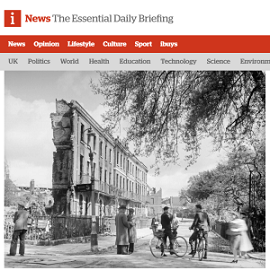 A race against devastation - a new exhibition chronicles the wartime work of the National Buildings Record – set up to capture a disappearing landscape.
---
---
---