Stained glass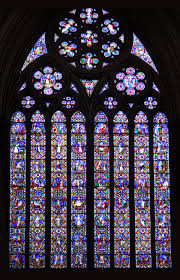 Stained glass is a type of glazing material that is coloured (stained), either by the addition of metallic salts during the manufacturing process, or by having colour applied to its surface and then being fired in a kiln to fuse the colour to the glass.
Stained glass can be used for a wide range of purposes, but it is most commonly found in flat panels in windows. Stained glass windows typically comprise small pieces of coloured glass held in place by a latticed web of lead strips formed within a rigid frame. The pieces are often arranged to create patterns or pictorial representations, often depicting religious iconography.
Stained glass windows are commonly associated with cathedrals, churches, mosques and other important buildings such as libraries and town halls. In England, the use of simple stained glass windows dates back to the 7th century, and by the 12th century they had become a sophisticated art form. However, following the Reformation in the 16th century, when sacred art began to decline in prominence, the craft of manufacturing stained glass began to dwindle.
Historic England 2020 Stained Glass Windows: Managing Environmental Deterioration, Swindon, Historic England, published in 2020 states: 'Stained glass is not the only means of producing a decorative window; others include etching, engraving or 'fritting'. One of the most important alternative methods is dalle-de-verre, where thick pieces of glass are set directly into a matrix of resin or concrete. This technique was used to form some of the most dramatic and important stained glass in the periods before and immediately after World War II, but as with all innovative systems, it can sometimes present serious conservation challenges. More tricky still to preserve are windows incorporating fibreglass, or even plastic.'
[edit]
External references
IHBC NewsBlog
'Local Heritage Listing: Identifying and Conserving Local Heritage' Published
Historic England has published a new edition of its advice note on how local heritage listing and local heritage lists can be formally identified as part of the wider range of designation so that they can be taken into account in planning applications.
---
Hammersmith Bridge illuminated red in Valentine's Day message to Government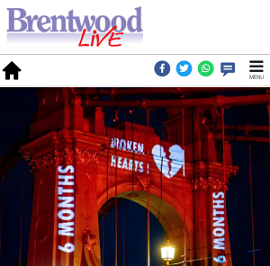 The stunt aimed at highlighting ongoing delays to its repair, as the 133-year-old west London bridge has been closed to traffic since April 2019 when cracks appeared in its pedestals.
---
Drone Surveying a London Landmark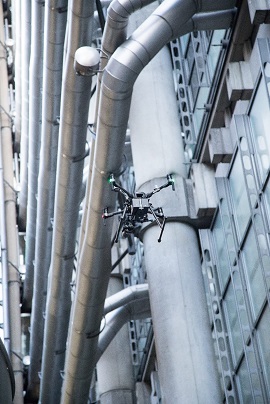 Uninhabited Aerial Vehicles (UAVs) have been used to undertake a survey of the Lloyd's building's external façade in the heart of the City of London.
---
Green Party calls for no VAT on refurbishment in new Parliamentary petition
The petition calls on the government to remove VAT on refurbishment projects and raise VAT on non-Passivhaus new-build construction to 20 per cent. Retrofitting is carbon-efficient but the current VAT regime privileges new build over refurbishment.
---
Conservation Professionals Concerned about Future Planning Policy

Directors of the IHBC and the Victorian Society are among those whose opinions are featured in the RICS in-house publication Modus as it explores heritage impacts in England's planning proposals.
---
Learn all about the Professions in Building Conservation at upcoming Conference

Glasgow City Heritage Trust (GCHT) 3-day online conference aimed at anyone working, or interested in working, within the building and heritage sectors.
---
New use for abandoned oil rigs: Offshore reefs!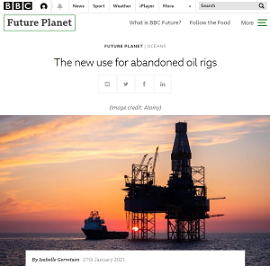 One way in which these old rigs can be remarkably useful is that the subsurface rig can provide the ideal skeleton for coral reefs, allowing the remarkable ecosystems beneath the waves come into their own.
---
Birnbeck Pier, in Weston-super-Mare, to undergo Restoration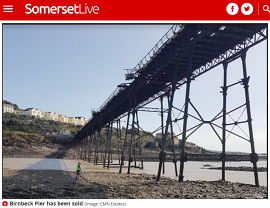 A new company – Birnbeck Holdings Limited – has now been set up by CNM Estates which has purchased Birnbeck Island and the historic pier.
---
Ecclesiastical Heritage Risk Barometer 2020 Published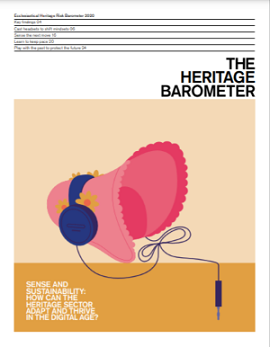 The publication offers research to help answer the question: 'How can the heritage sector adapt and thrive in the digital age'?
---
Victorian Bath House dug up from under a Manchester Car Park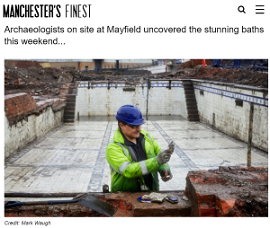 A stunning Victorian Bath House has been uncovered during works on creating the city's first public park in over 100 years.