Stained glass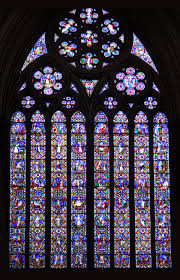 Stained glass is a type of glazing material that is coloured (stained), either by the addition of metallic salts during the manufacturing process, or by having colour applied to its surface and then being fired in a kiln to fuse the colour to the glass.
Stained glass can be used for a wide range of purposes, but it is most commonly found in flat panels in windows. Stained glass windows typically comprise small pieces of coloured glass held in place by a latticed web of lead strips formed within a rigid frame. The pieces are often arranged to create patterns or pictorial representations, often depicting religious iconography.
Stained glass windows are commonly associated with cathedrals, churches, mosques and other important buildings such as libraries and town halls. In England, the use of simple stained glass windows dates back to the 7th century, and by the 12th century they had become a sophisticated art form. However, following the Reformation in the 16th century, when sacred art began to decline in prominence, the craft of manufacturing stained glass began to dwindle.
IHBC NewsBlog
'Money is not the barrier' - bursary places (mainly for the Day School) are still available for the IHBC's 2018 School in Belfast on 21-23 June, themed on 'Our Shared'.
---
IHBC Jobs etc skills update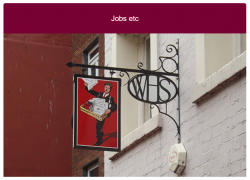 To help understand skills and career profiles in the sector, the IHBC now offers regular reviews of recent opportunities featured on our 'IHBC Jobs etc.'
---
IHBC HESPR top pick from c£250K costed work this week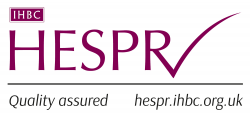 Community-engaged Design Guide developer sought for Welwyn Garden City scheme etc., closing 29/05, £50,000.
---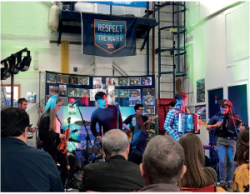 Context 'Isle of Man' issue: 'Understanding the island' – planning review and protection by Catriona Mackie.
---
Built Environment Forum Scotland updates on HES Policy Statement workshop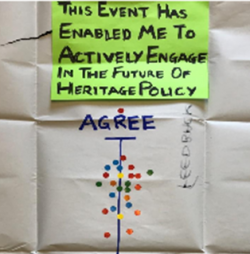 In March BEFS held a lively workshop with stakeholders from across the sector and you can now read about the outcomes of the intensive workshop and the report online.
---
World Heritage UK welcomes change of mood on Liverpool World Heritage Site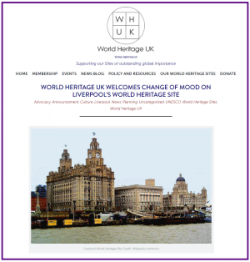 In response to UNESCO's concerns, Liverpool City Council and Peel Holdings have taken 3 positive initiatives to minimise the risk of Liverpool losing World Heritage Status.
---
Understanding planning jargon briefing by SPICe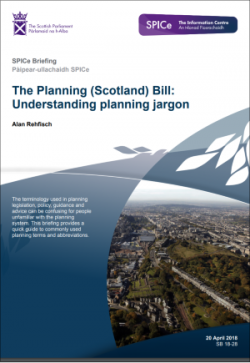 The Scottish Parliament Information Centre provides short definitions of commonly used planning terms and abbreviations, characterised as jargon.