Kempe: the life, art and legacy of Charles Eamer Kempe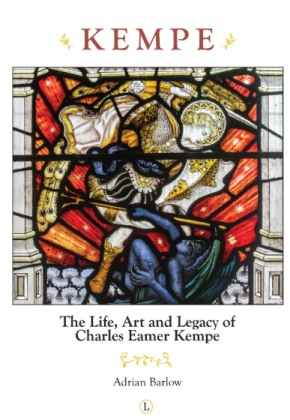 Kempe: the life, art and legacy of Charles Eamer Kempe, Adrian Barlow, Lutterworth Press, 2018, 312 pages, black and white and colour illustrations, softback.
---
CE Kempe is one of the most important figures in late Victorian and Edwardian church art, and this study of his work has been long awaited. Emerging from the arts-and-crafts movement, the Kempe style can be found in churches across the UK and worldwide, and relied on the circle of artists and craftsmen who were inspired by and interpreted his designs. Known principally for his stained glass, Kempe was also responsible for other types of church decoration: wall paintings, furnishings and vestments. Adrian Barlow's meticulous research reveals the extent and quality of his work. The book combines biography with an assessment of his art and legacy, and a gazetteer lists his corpus. In the book Barlow challenges the criticism Kempe's work received in the mid-20th century which was reflected in Pevsner's lukewarm response to his stained glass in some of the early Buildings of England volumes, and he rightfully restores Kempe's reputation to where it belongs.
---
This article originally appeared in IHBC's Context 164 (Page 53), published by The Institute of Historic Building Conservation in March 2020. It was written by Context's reviews editor, Peter de Figueiredo.
--Institute of Historic Building Conservation
IHBC NewsBlog
IHBC Annual School 18 June 2021: Over 25 MarketPlace Stalls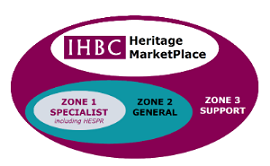 IHBC's Virtual Annual School 2021 MarketPlace stalls provide access to over 25 of the sector's most influential organisations. Book now to join!
---
IHBC Annual School: Historic Places - People Places: 18 June 2021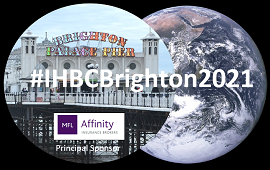 IHBC's 2021 virtual conference examines how we can best change and sustain places for the benefit of people, led by expert practitioners boasting international, national and local profiles and experiences.
---
Europe's top heritage awards honour 24 exemplary achievements from 18 countries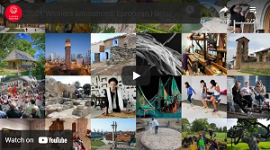 The 2021 winners of the European Heritage Awards / Europa Nostra Awards have been announced.
---
10 Local Councils in England to test the use of digital tools in planning process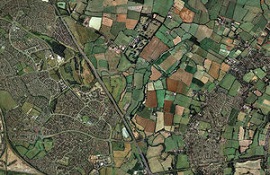 England's Housing Minister has announced a £1.1 million fund to test the use of digital tools and data standards across 10 local areas.
---
LABC launches new home improvement website: Front Door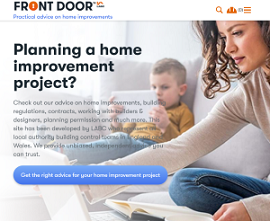 Created by the Local Authority Building Control (LABC), Front Door provides practical guidance on home improvements and renovations as well as technical advice on obtaining building control and planning approvals.
---
Oriel College decision on 'Rhodes' and Related Issues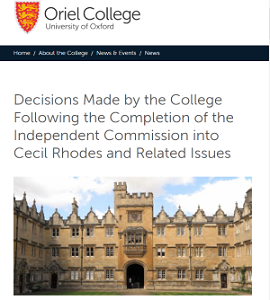 The Independent Commission established by the Governing Body of Oriel College on the memorials and legacy of Cecil Rhodes has reported.
---
Platt's Eyot fire: River Thames GII Boatyards Destroyed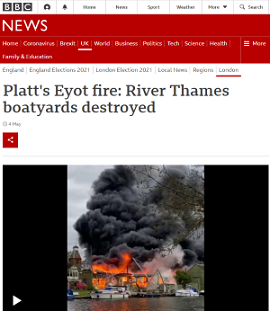 A huge blaze has destroyed two Grade-II listed boatyards on a River Thames island.
---
St Albans Cathedral restoration features a figure wearing a face-mask!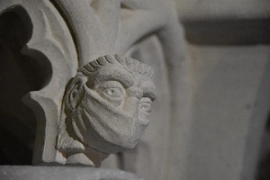 The medieval shrine of St Amphibalus has been restored to its former glory, now with 'a modern addition of a face wearing a face-mask to commemorate the shrine's restoration project' in the pandemic!
---
Ulster Canal to be Restored and Reopened in Border Region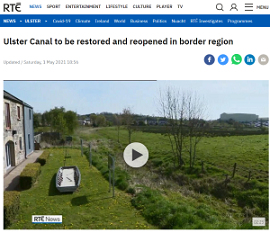 A section of the Ulster Canal, a disused canal in the border region of Monaghan and Fermanagh, will be restored and reopened as a public amenity more than 90 years after it was abandoned.
---
Remains of 'high-status' Roman villa and bath-house found in Scarborough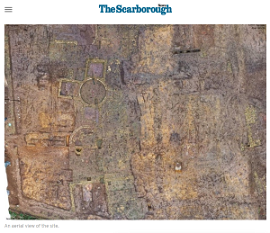 One of the most stunning Roman finds ever unearthed in Britain has been discovered on the site of a new housing development in a village near Scarborough.