Unlocking the Church: the lost secrets of Victorian sacred space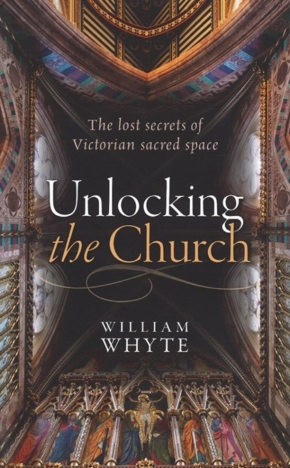 Unlocking the Church: the lost secrets of Victorian sacred space, William Whyte, Oxford University Press, 2017, 272 pages, 26 black and white illustrations, hardback.
In this book William Whyte draws together a group of lectures in which he sought to provide new insights into the role of the Anglican Church in the development of the gothic revival. He sets on one side 'grand narratives about Romanticism' to concentrate on a significant shift in theological thinking and its consequences for church design. Seeing the religion of Newman and other tractarians as a dynamic force rather than a passive culture infected by romantic ideas, he argues for a specifically high church rediscovery of the affective potential of church architecture. He breaks down the distinction between the Oxford Movement and the more overtly ecclesiological Cambridge Camden Society by beginning his narrative with Newman's church at Littlemore, near Oxford, which the architect Henry Underwood built for the future Catholic convert in 1835–36.
In its original form, Whyte argues, this small and in some ways unprepossessing building was the first Anglican church that was intended to be read in terms of religious symbolism, an assertion supported by Beresford Hope (future patron of All Saints Margaret Street), who observed that Littlemore contained the germ of the revival. Newman's consecration sermon spoke of the biblical numerological significance of its architectural elements and details. The implication that the church building itself had a powerful message to convey, it is argued, was a striking novelty in 19th-century Britain.
In this account, a somewhat domesticated box-pewed Georgian church, designed for sermons and architecturally neutral in religious terms, gave way to a strikingly different Victorian successor. The new buildings that followed, harder acoustically and with seating directing all eyes to the altar, were intended directly to affect the senses. Rich sculpture, encaustic tiles, varnished pine and polished metalwork provided a reverberant space, ideal for the revival of Gregorian chant or the joyous clamour of organs so much louder and more complex than their Georgian forerunners. In the newly introduced gas-lit services gothic stained glass in vivid colours would visually proclaim the renewed vitality of the liturgy to passers-by.
The tractarian movement had its emotional counterpart in the evangelical revival of the 1820s and 30s, for whom architectural style could have both positive and negative connotations with, for example, Charles Spurgeon at the new London Tabernacle insisting on a classical scheme because Greek was the language of the New Testament. In time, the nonconformists would themselves adopt gothic – even though the centrality of the sermon meant that their seating arrangements were those of the auditory interior – because the style had come to denote a church in the public mind.
White goes on to suggest that the use of gothic for parsonages, schools, church halls as well as the building of lych gates to hitherto neglected graveyards was also expressive of a newly forceful piety. It affected surrounding secular spaces, especially when combined with the outdoor religious processions of which Newman was an early reviver.
This is a highly readable and informative account of its subject, packed with well-chosen examples, apposite and often unfamiliar quotations, and some droll asides. It could be read with profit and pleasure by anyone, but the author admits that its readership will probably already be familiar with established accounts of the Victorian gothic revival to which it is a nuanced counter polemic. To that extent its populist subtitle 'the lost secrets of Victorian sacred space' somewhat oversells its content. Students of the 19th century who know all about the romantic movement will be able to supply the extraordinarily fertile and varied cultural context in which this Anglican 'revolution' can be properly understood, but others may need to read around this book to assess the actual substance of the argument.
The final chapter shows how convictions about the affective character and theological meaning of church buildings came back to bite the Victorian heritage in our own time. Commentators, clergy and congregations began to see Victorian buildings and fittings as an obstruction to the development of modern liturgy. As Gilbert Cope wrote in 1962, 'The ordering and re-ordering of churches must proceed on the basis that these buildings are functional powerhouses and not old curiosity shops.'
Nicolas Stacey wrote of his radical reordering at Woolwich (1960- 68) that he had transformed a Victorian building that 'proclaimed that God was dead' into one that 'spoke of the majesty and power of the love of God'. Peter Hammond, attacking the Victorian legacy, wanted, however, to recover 'an authentic language of symbols', and Maguire and Murray in their boldly contemporary and symbolic new interiors readily acknowledged their debt to Victorian thinkers JM Neale and Benjamin Webb in developing a new vocabulary of liturgical space.
Conservationists, Whyte argues, have also been affected by the 'Victorian' idea of the church as text, valuing the legible story that it provides about the building, the parish, the nation and the faith. Against this tendency he contrasts more recent radical liturgical reformers like Richard Giles for whom the historic character of the building is seen as an impediment. There is now, he argues, an unspoken consensus, identified by the theologian David Brown, that buildings are 'instrumental'. Within the Church this can indeed be presented as a prominently Victorian insight but it is of course part of a much more ancient and more widespread climate of thought.
The building as a bearer of meanings is as old as history. Victorians like Neale and Newman rediscovered the medieval architectural symbolism of church buildings from a study of the Bible and medieval texts. But the builders of early temples, medieval castles, Tudor palaces, colleges, prisons and 18th-century country houses habitually used architecture to embody fact and myth about purpose, social and intellectual status, and about political allegiances, often using precedent in design and imagery to reinforce their legitimacy and authority.
The author's concluding advice is that we should rediscover the notion of instrumentality through which the Victorians turned 'churches from preaching boxes into… something almost sacramental' and work with the grain of these buildings rather than against it. Few architects are going to argue with that, even if in the light of contemporary need – on which the survival of many churches depends – it proves difficult to apply in all cases.
---
This article originally appeared as 'Forceful piety' in IHBC's Context 158 (Page 62), published in March 2019. It was written by John Maddison, artist and architectural historian.
--Institute of Historic Building Conservation
IHBC NewsBlog
HEF's Heritage Sector Resilience Plan launched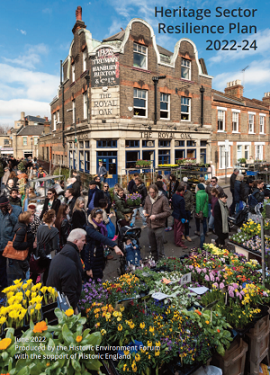 The Heritage Sector Resilience Plan, developed by the Historic Environment Forum (HEF) with the support of Historic England, has been launched.
---
Common Commitment to all Ireland's heritage – North South Agreement on Vernacular Heritage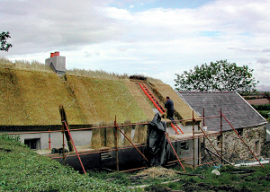 An 'All-Island' commitment to Ireland's vernacular heritage has been established with the signing of the North South Agreement on Vernacular Heritage, supporting traditional buildings etc.
---
Bristol Harbourside landmark Canons House gets GII listing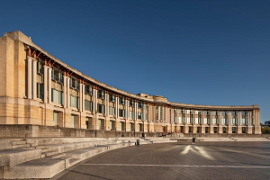 Canons House, a landmark building on Bristol Harbourside, has been awarded Grade II (GII) listed status having been built as a regional headquarters for Lloyds Bank between 1988 and 1991 (Arup)
---
BRE/BEIS project to modernise home energy rating scheme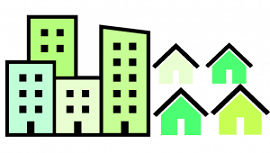 The Building Research Establishment (BRE) has announced a new project with the Department for Business, Energy and Industrial Strategy (BEIS) to improve and modernise the home energy rating scheme used to measure the energy and environmental performance of UK homes.
---
Interdisciplinary IHBC accreditation recognised by CSCS for PQP Cards

Sector lead the Construction Skills Certification Scheme (CSCS) has recognised the IHBC's professional accreditation and support (CPD etc.) in awarding its PQP (Professionally Qualified Person) cards.
---
IHBC Heritage Marketplace provides learning-led virtual engagement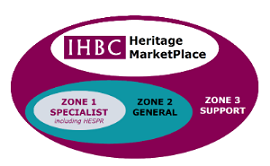 The IHBC's 2022 Aberdeen School Heritage MarketPlace (4.30-7.30PM, 15 June) is designed to extend the scope of a traditional IHBC School exhibition floor.
---
Unearthing the history of Gloucester's 'the Fleece' Hotel starts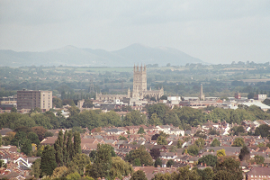 Work to repair a fire-hit medieval hotel in Gloucester is underway as crews have started work to strip back some of the modern trappings and reveal the historic framework.
---
Booking Open for IHBC Annual School: Aberdeen, 16-18 June 2022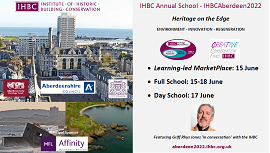 Options for in-person and virtual delegates to explore 'heritage on the edge' across up to 4 days of IHBC engagement & learning.
---
European Heritage Heads Forum statement on Ukraine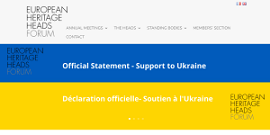 The Secretariat to the European Heritage Heads Forum has has coordinated its declaration of solidarity and support for Ukraine's cultural heritage institutions.
---
Welcome to #IHBC25 – 25 years since we turned professional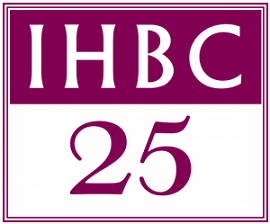 2022 will see the IHBC mark a quarter of a century since our incorporation as a professional body supporting and accrediting built and historic environment conservation specialists. We're kick-starting it by inviting your ideas on how to mark this special year!