Church Heritage Record
On 10 May 2016, the Church of England (CoE) launched the Church Heritage Record, a digital database of church buildings integrated with a Geographic Information System (GIS), which can be used for planning and development control, but also fulfils an educational and engagement role.
The Church Heritage Record (CHR) contains more than 16,000 entries on church buildings in England and Wales, covering topics ranging from architectural history and archaeology, to the natural environment. The information has been developed and added to through desk-based research and fieldwork reports, as well as through local initiatives and projects. A team of volunteers across the country continuously update and develop the record.
More than half of the Church of England's 42 dioceses have signed up to the Church Heritage Record and Online Faculty System. The online service simplifies the planning process for church alterations (known as the faculty system) and offers heritage information to researchers and heritage professionals.
Sir Laurie Magnus, Chairman of Historic England said, "The new Church Heritage Record will help to modernise navigation of the faculty system. Our churches have long been the centres of community life and simplifying the system of making minor changes to them will mean that they can be more efficiently looked after, now and in the future."
The Rt Revd Dr John Inge, Bishop of Worcester and lead bishop on cathedrals and church buildings said: "It is the first time that such comprehensive information on our churches has been available online and it is expanding all the time. It has been produced in collaboration with Historic England with whom we greatly value our partnership."
Robert Piggott, a PhD student at the University of Huddersfield who spent three months working on the CHR said: 'The Church Heritage Record has the potential to be an unparalleled resource for researchers investigating the religious heritage of England and Wales. Simply by providing the geographical location, approximate dates of construction of church buildings and a search facility, the record provides a powerful tool for researchers. Once further developed, it will be a vital tool to examine trends in social, art historical and liturgical history, as well as to research the history and heritage of a village or town.'
The Church Heritage Record has now also been adopted by the Church in Wales, with minor adaptations.
The website for the Church Heritage Record and Online Faculty System is developed and maintained by Exegesis Spatial Data Management Ltd.
IHBC NewsBlog
How Project Managers for Town Centre Developments can Balance Risk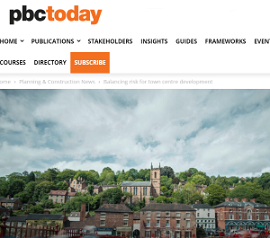 Jacqueline Hughes, senior risk analyst at Equib, in pbctoday discusses how project managers for town centre developments can get their risk management strategies right.
---
Red Tape is Strangling our High Streets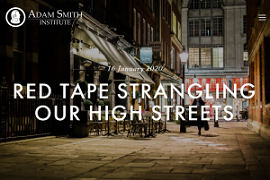 A new paper from the Adam Smith Institute argues that the problem with the High Street has been totally misunderstood, saying that we need to reform restrictive planning rules and reject a policy of managed decline to reinvigorate our town centres.
---
Calculating the full cost of energy used by buildings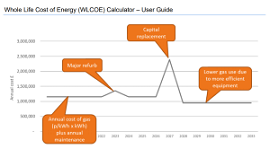 The Whole Life Cost of Energy (WLCoE) calculator – issued by government in BETA form – is intended to help building owners and operators to understand the full financial cost of the energy their buildings use, and welcomes feedback
---
England's heritage worth £31Bn: New Historic England report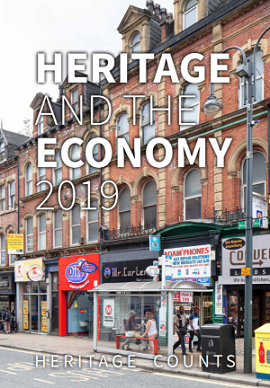 New research published by Historic England (HE) shows the value of heritage to England's economy as it contributes to economic prosperity and growth through jobs in the heritage and construction sectors and from tourism.
---
Part of Roman wall in Chester Collapses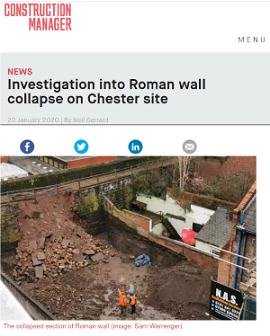 Investigations have begun into what caused part of Chester's Roman city wall to collapse during construction work.
---
Audit on new housing in England: Design overwhelmingly 'mediocre' or 'poor'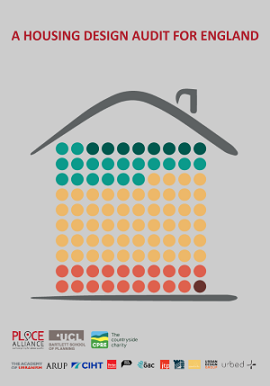 Though conservation professionals' skills in understanding, defining and explaining local character and architecture can help inform new residential design.
---
Historic England's '21 Fascinating Places Listed in 2019'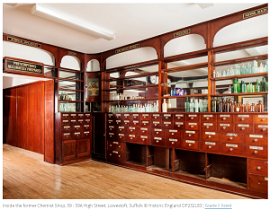 Over 500 historic places have been added to the National Heritage List for England (NHLE) in 2019 and Historic England (HE) has showcased 21 highlights.
---
UK's iconic first red public telephone box upgraded to GII*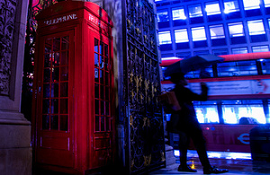 The K2 prototype telephone box situated outside the Royal Academy in London – built as part of the 1924 competition that gave rise to the iconic design and first listed at Grade II in 1986 – has had its listing upgraded to Grade II*.
---
Historic England publishes guidance on BIM for Heritage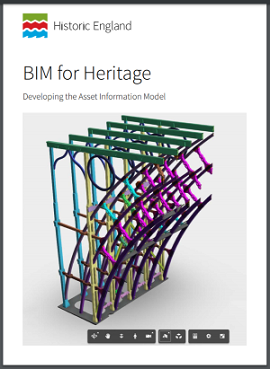 The second in a series focusses on developing the Asset Information Model (AIM).
---
High Streets Face a Bleak Future Without Rethinking Regeneration Strategies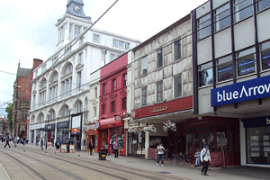 Reflecting issues that will be encountered across the IHBC's June 2020 Brighton School, think tank Centre for Cities argues for High Street success.
---
Take a look inside the first flat in the iconic Battersea Power Station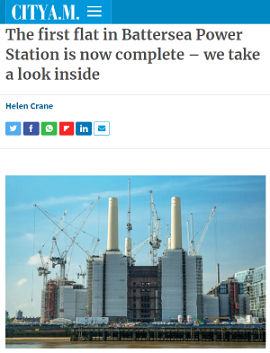 City A.M took a tour of the first apartment to be completed within the original grade II*-listed power station with designer Tim Boyd of Michaelis Boyd – which also designed the interiors for Soho House and the Groucho Club – and Battersea Power Station's UK sales director Georgia Siri.
---
Retrofit scheme named World Building of the Year at WAF 2019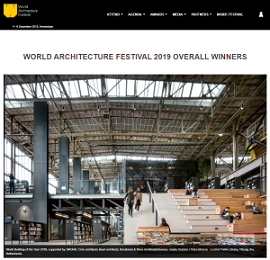 A conversion of a locomotive hangar into a public library is the first retrofit to win the top prize at the World Architecture Festival (WAF).
---