Church Heritage Record
On 10 May 2016, the Church of England (CoE) launched the Church Heritage Record, a digital database of church buildings integrated with a Geographic Information System (GIS), which can be used for planning and development control, but also fulfils an educational and engagement role.
The Church Heritage Record (CHR) contains more than 16,000 entries on church buildings in England and Wales, covering topics ranging from architectural history and archaeology, to the natural environment. The information has been developed and added to through desk-based research and fieldwork reports, as well as through local initiatives and projects. A team of volunteers across the country continuously update and develop the record.
More than half of the Church of England's 42 dioceses have signed up to the Church Heritage Record and Online Faculty System. The online service simplifies the planning process for church alterations (known as the faculty system) and offers heritage information to researchers and heritage professionals.
Sir Laurie Magnus, Chairman of Historic England said, "The new Church Heritage Record will help to modernise navigation of the faculty system. Our churches have long been the centres of community life and simplifying the system of making minor changes to them will mean that they can be more efficiently looked after, now and in the future."
The Rt Revd Dr John Inge, Bishop of Worcester and lead bishop on cathedrals and church buildings said: "It is the first time that such comprehensive information on our churches has been available online and it is expanding all the time. It has been produced in collaboration with Historic England with whom we greatly value our partnership."
Robert Piggott, a PhD student at the University of Huddersfield who spent three months working on the CHR said: 'The Church Heritage Record has the potential to be an unparalleled resource for researchers investigating the religious heritage of England and Wales. Simply by providing the geographical location, approximate dates of construction of church buildings and a search facility, the record provides a powerful tool for researchers. Once further developed, it will be a vital tool to examine trends in social, art historical and liturgical history, as well as to research the history and heritage of a village or town.'
The Church Heritage Record has now also been adopted by the Church in Wales, with minor adaptations.
The website for the Church Heritage Record and Online Faculty System is developed and maintained by Exegesis Spatial Data Management Ltd.
IHBC NewsBlog
Looking Ahead to IHBC's Brighton 2020 School – 'Old towns : New futures'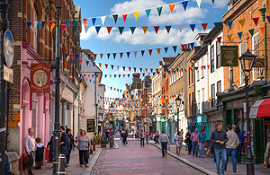 The Office for National Statistics (ONS) and Ordnance Survey (OS) have collaborated to identify high streets in Great Britain with new data survey analysis & interactive maps.
---
Dramatic pictures show structure lifted onto roof of Nottingham's 'most secret' building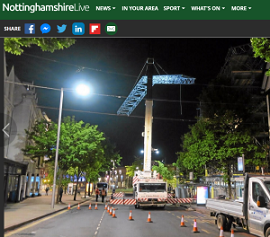 Dramatic pictures show the moment a huge temporary framework was added to one of Nottingham's most beautiful historic buildings, Bromley House.
---
Victorian Society kick starts 'Top 10 Most Endangered Buildings Campaign'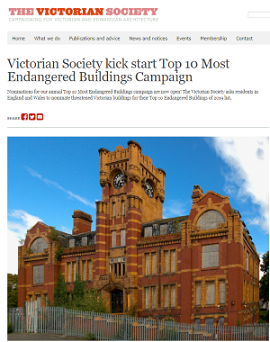 Nominations are now open, as the Victorian Society asks residents in England and Wales to nominate threatened Victorian buildings for their Top 10 Endangered Buildings of 2019.
---
'Building a safer future' – consultation on reform of the building safety regulatory system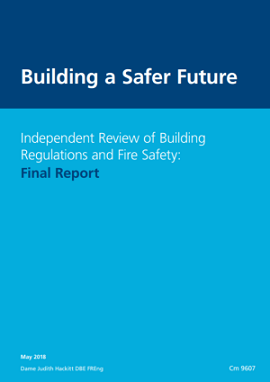 England's Ministry of Housing Communities and Local Government (MHCLG) seeks views on proposals for a radically new building and fire safety system.
---
Plastic road built on new housing development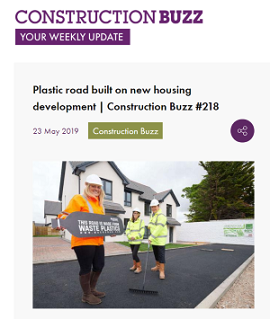 Springfield Properties has become the UK's first house builder to use waste plastic to build a road on a housing development.
---
Historic building that exported lace around the world restored to its former glory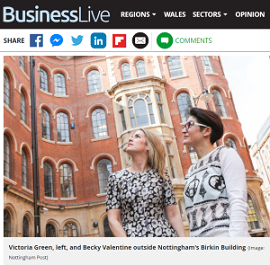 One of Nottingham's most cherished Victorian buildings, The Birkin Building designed by Thomas Chamber Hine in 1855 in Nottingham's Lace Market, has been restored.
---
Ramboll report finds clients underestimate economic value of sustainability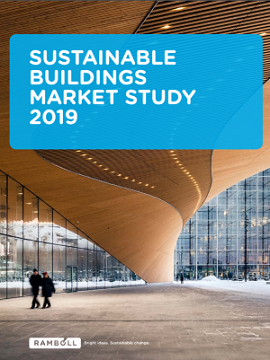 A recent Ramboll study indicates that rental yield and property values are underrated, as developers and investors underestimate the value of producing sustainable buildings.
---
England's 'HODs' celebrates 25th anniversary, from 13 to 22 September 2019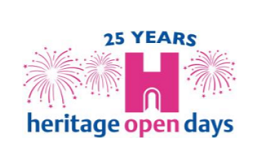 This year, England's Heritage Open Days (HODs) is celebrating its 25th anniversary with a raft of new initiatives and partners, focusing on this year's theme of 'People Power'.
---
---
---