Church Heritage Record
On 10 May 2016, the Church of England (CoE) launched the Church Heritage Record, a digital database of church buildings integrated with a Geographic Information System (GIS), which can be used for planning and development control, but also fulfils an educational and engagement role.
The Church Heritage Record (CHR) contains more than 16,000 entries on church buildings in England and Wales, covering topics ranging from architectural history and archaeology, to the natural environment. The information has been developed and added to through desk-based research and fieldwork reports, as well as through local initiatives and projects. A team of volunteers across the country continuously update and develop the record.
More than half of the Church of England's 42 dioceses have signed up to the Church Heritage Record and Online Faculty System. The online service simplifies the planning process for church alterations (known as the faculty system) and offers heritage information to researchers and heritage professionals.
Sir Laurie Magnus, Chairman of Historic England said, "The new Church Heritage Record will help to modernise navigation of the faculty system. Our churches have long been the centres of community life and simplifying the system of making minor changes to them will mean that they can be more efficiently looked after, now and in the future."
The Rt Revd Dr John Inge, Bishop of Worcester and lead bishop on cathedrals and church buildings said: "It is the first time that such comprehensive information on our churches has been available online and it is expanding all the time. It has been produced in collaboration with Historic England with whom we greatly value our partnership."
Robert Piggott, a PhD student at the University of Huddersfield who spent three months working on the CHR said: 'The Church Heritage Record has the potential to be an unparalleled resource for researchers investigating the religious heritage of England and Wales. Simply by providing the geographical location, approximate dates of construction of church buildings and a search facility, the record provides a powerful tool for researchers. Once further developed, it will be a vital tool to examine trends in social, art historical and liturgical history, as well as to research the history and heritage of a village or town.'
The Church Heritage Record has now also been adopted by the Church in Wales, with minor adaptations.
The website for the Church Heritage Record and Online Faculty System is developed and maintained by Exegesis Spatial Data Management Ltd.
[edit]
Find out more
IHBC NewsBlog
IHBC South Branch Conference - Yearning for Timelessness


The conference on October 26 will look at 'Modern architecture in historic settings' with expert talks and site visits offering top-notch CPD with exceptional settings.
---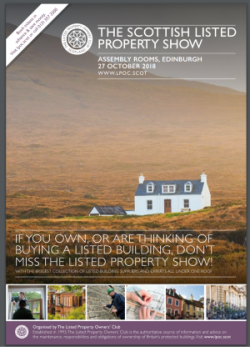 Don't forget your free IHBC CPD & more for members and colleagues: 27 Oct, Edinburgh (Book ahead for free entry) with IHBC Scotland.
---
Topical CPD focusing on curtilage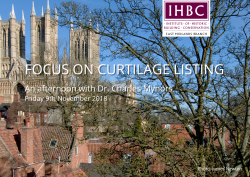 IHBC East Midlands branch will be hosting an afternoon with Charles Mynors, the leading authority on heritage law, on Friday 9 November in the Lincoln City Council Chamber.
---
IHBC Belfast School Context now out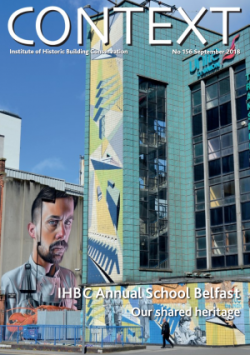 'Our shared heritage', with thanks to all, including Main School Sponsor and HESPR member 'Heritage Collective'.
---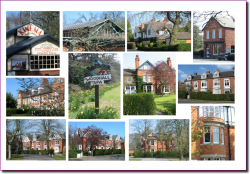 Lincolnshire local authority's 'national first' offers a new approach to Conservation Area controls – two Article 4 Directions with a Local Development Order (LDO).
---
IHBC's Policy Chair Roy Lewis notes the award of costs against Lambeth Council in a recent appeal which emphasises the importance of doing site visits!
---
IHBC - VAT reminder - LPOC Campaign 10K target signatures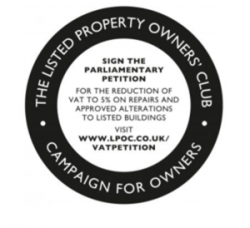 Sign the LPOC's petition to the Chancellor if you agree with the IHBC, that '…it is perverse that repairs should be subject to VAT when new development is not'.
---
IHBC HESPR top pick from £205K+ costed work this week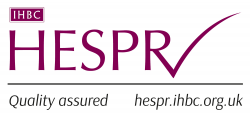 Braintree DC seeks Conservation Area Appraisals – closing 26/10, valued £10-25,000.
---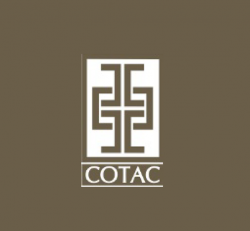 COTAC, the Council on Training in Architectural Conservation, seeks trustees with notes of interest by 15 November.
---
FMB says MAC recommendations would cripple construction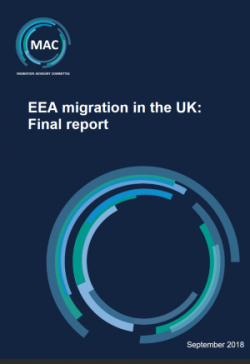 The Migration Advisory Committee's recommendations for new immigration policy post-Brexit, would cripple the construction industry, says Federation of Master Builders.
---
New government investment aimed at overcoming barriers to building in England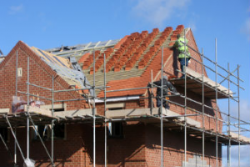 Government has established investment to tackle issues on potential housing sites and get homes built in parts of England where they may be most needed.
---
IHBC Heritage from the doorstep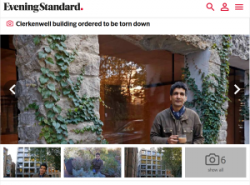 The Evening Standard has reported that an architect has been ordered to tear down award winning £4.65m home in Clerkenwell.
---
HE National Capacity Building Programme launched – closing 4/11
Historic England has launched the programme for projects running for 1 year max with a deadline for submitting grant applications 4/11/18 and funding to begin from 1/04/19.
---
Planning (Scotland) Bill – Briefing by BEFS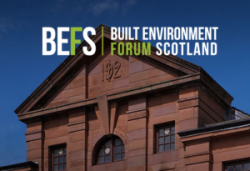 Built Environment Forum Scotland (BEFS) has issued a briefing on the Planning (Scotland) Bill.
---
England's youngest Civic Society chair elected to Birmingham Civic Society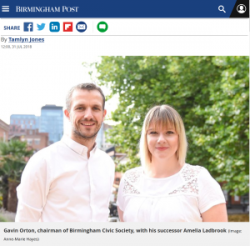 26 year old Amelia Ladbrooke has been elected as the chair of Birmingham Civic Society, and is the youngest ever Civic Society chair in England.
---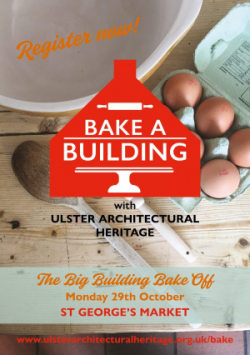 Ulster Architectural Heritage (UAH) and Food NI invite you to BAKE A BUILDING for the Big Building Bake Off at St. George's Market, 29 October 12-3pm.