Anchorhold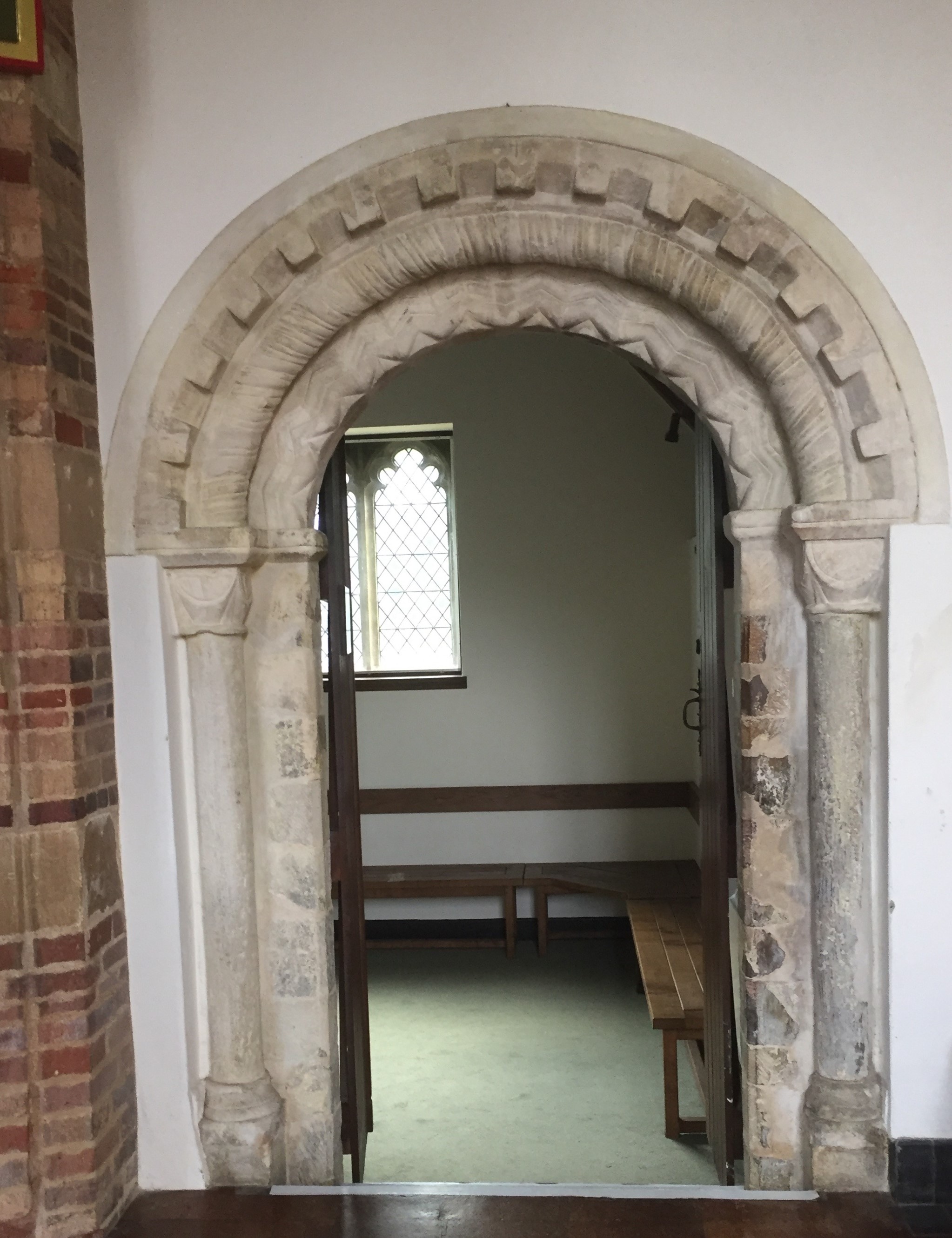 Julian of Norwich's cell was was destroyed during a World War II air raid. The original walls of the adjoining church survived, and the cell was rebuilt.
[edit]
Introduction
An anchorhold is a dwelling used by a type of religious recluse known as an anchorite (male) or anchoress (female) who - unlike hermits - lived in cells that were associated with established churches. Some anchorholds were built directly onto religious buildings, creating a connection between the recluse (who could be permanently enclosed in the cell) and the physical structure of the church, monastery, convent or other religious structure.
By agreeing to take up permanent residence in the anchorhold - typically by being walled in - the anchorites and anchoresses were considered dead to the earthly world. Leaving the cell was not an option, and the consequences for attempting to escape could be extremely severe, ranging from eternal damnation to death by burning.
[edit]
History
The earliest anchorholds were recorded in the 3rd century in the Mediterranean. Anchorholds later appeared across Northern Europe during the medieval period. Early structures were frequently made from timber as simple lean-to constructions, but later they were built from stone.
Regardless of the materials used, anchorholds were extremely small spaces that may have included as many as three windows. One window allowed meals to be delivered to the cell's occupant. Another shuttered window (called a "hagioscope" or "squint") allowed occupants to observe church services from their cell. A third window allowed light to come into the cell, but would be covered to prevent people from seeing in - and the occupant from seeing out. However, this small window would not prevent members of the community (or religious pilgrims) from seeking advice from the anchorites or anchoresses.
Many anchorholds were built in England. At the height of their popularity, more than 600 anchorholds existed in England between 1100 and 1539.
There were several noteworthy English anchorites and anchoresses, including Julian of Norwich. Julian was one of the first women to write a book in English. She wrote it in the 1370s while living as an anchoress in a small room attached to St Julian's Church.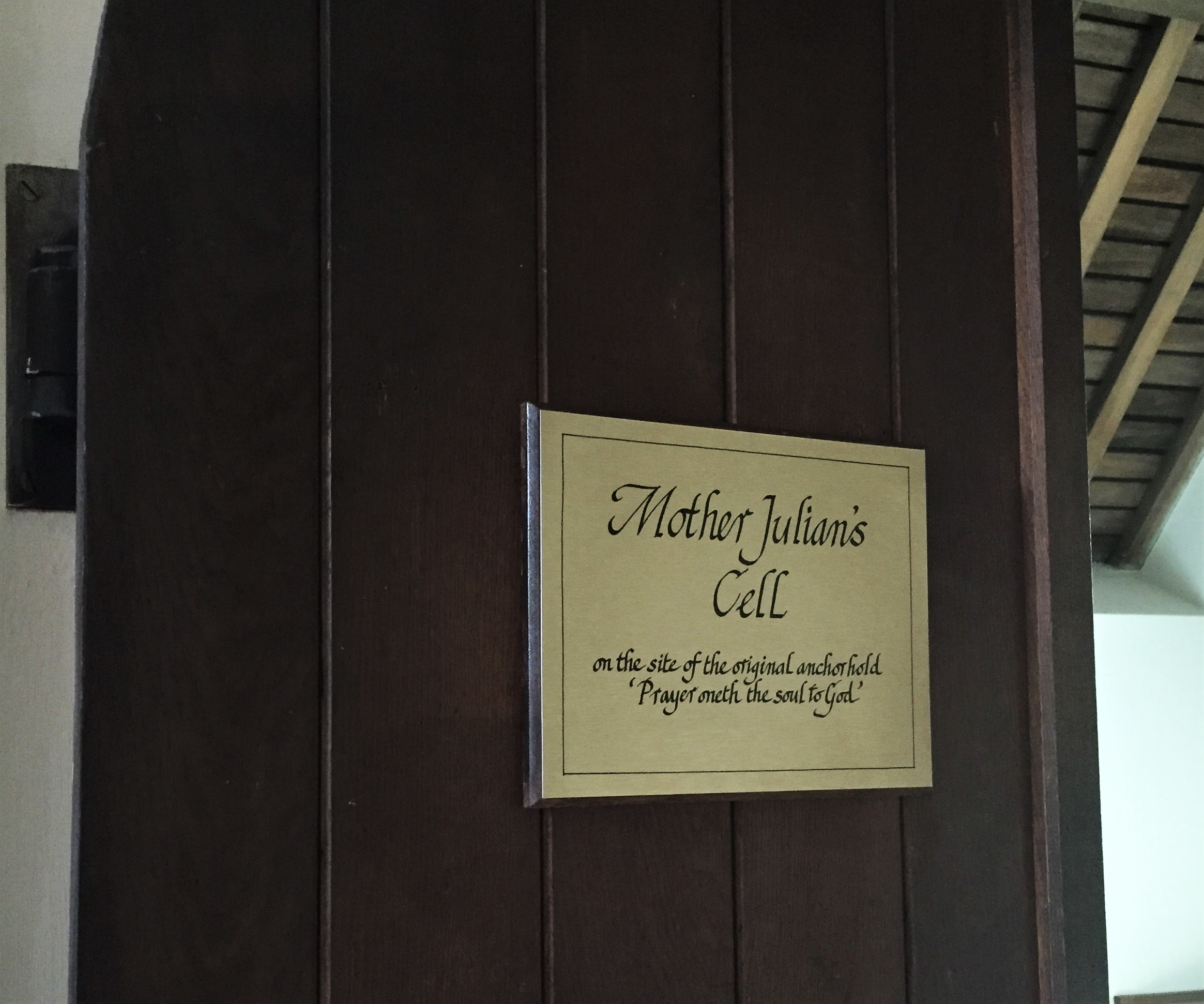 IHBC NewsBlog
IHBC, CIfA, IEMA launch Principles of Cultural Heritage Impact Assessment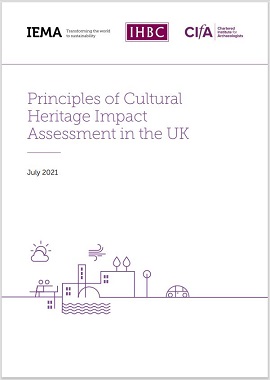 The joint-institute document aims to help maintain cultural heritage by providing a consistent framework across different sectors & geographies
---
Enter Now to Win: IHBC's GASA Awards 2021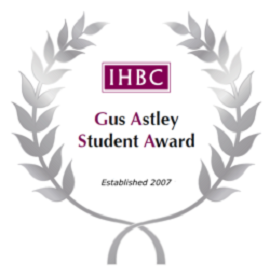 IHBC's Gus Astley Student Awards 2021: Win £500 and a place on IHBC's 2022 Aberdeen School with your built environment/heritage coursework, closes 31/07!
---
Former Harris meat factory mansion in Calne, Wilts, to be restored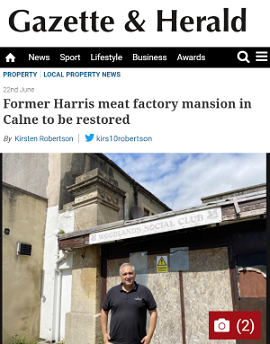 The last remaining buildings on the site of the Harris meat factory family's historic mansion are being restored to their former glory and converted into new homes.
---
CICV Forum introduces professional indemnity insurance guide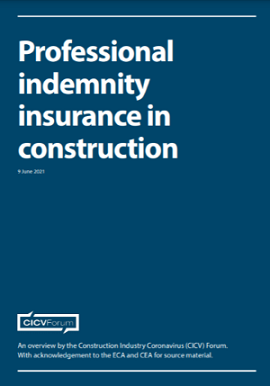 The Construction Industry Coronavirus Forum (CICV Forum) has unveiled a new guide to the crucial and increasingly complex issue of professional indemnity insurance (PII).
---
The World Heritage Committee(WHC): Liverpool should lose its World Heritage status.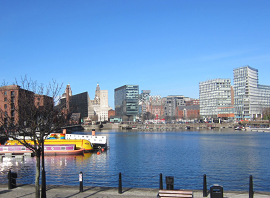 ICOMOS has advised that the new football stadium proposal, if implemented, would have a completely unacceptable major adverse impact its authenticity and integrity.
---
Scotland's CSIC: New plans to transform public spaces into sustainable office hubs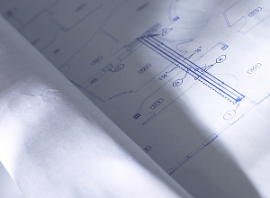 Responding to the changing working patterns of a post-Covid Scotland, the Construction Scotland Innovation Centre (CSIC) has revealed new plans to help retrofit public spaces into out-of-town alternatives to city centre offices.
---
IHBC's latest Context explores 'Applying Digital Technology'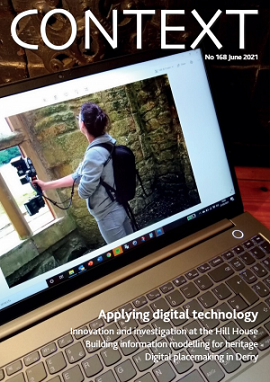 The free-to-access online issue mixes the topical and practical to explore how the sector can best adapt to digital innovation.
---
IHBC Annual School: Historic Places - People Places: 18 June 2021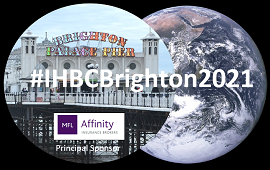 IHBC's 2021 virtual conference examines how we can best change and sustain places for the benefit of people, led by expert practitioners boasting international, national and local profiles and experiences.
---
Europe's top heritage awards honour 24 exemplary achievements from 18 countries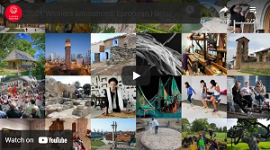 The 2021 winners of the European Heritage Awards / Europa Nostra Awards have been announced.
---
10 Local Councils in England to test the use of digital tools in planning process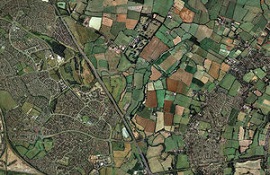 England's Housing Minister has announced a £1.1 million fund to test the use of digital tools and data standards across 10 local areas.