New Design for Old Buildings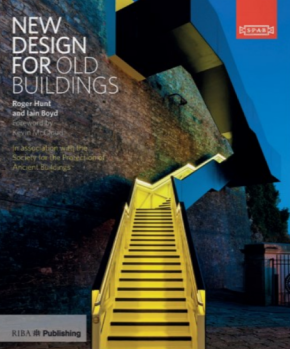 New Design for Old Buildings, Edited by Roger Hunt and Iain Boyd, RIBA Publishing, 2017, hardback, 272 pages, numerous colour illustrations.
---
This beautifully produced book is the result of an exciting and novel collaboration between the Royal Institute of British Architects and the Society for the Protection of Ancient Buildings. It is set out in a way that will make it an invaluable resource for students and practitioners, as well as planners and conservation officers. There are case studies and themed chapters with plenty of excellent illustrations.
The technical sections on materials used in traditional buildings are an exemplary primer for those starting out in practice. The approach is fresh, the book is clearly laid out and some of the best recent work in architectural practice is illustrated here.
The editors have included the SPAB manifesto at the beginning of the book. A quote from its first secretary, Hugh Thackeray Turner, that 'new parts should be plain and unostentatious…' was surely inviting modernism in design, and advocated taking a distinctive approach to extensions to historic buildings. A good example of that approach, illustrated here, is Stanton Williams' extension to Compton Verney. To work in this way we need knowledge and understanding of the significance of historic places. The SPAB has always argued that new interventions in historic buildings should be 'legible', but I would suggest that new work should not give offence, and that creative conservation should not always mean change.
I doubt that anyone would delight for long in the 'conservative' repair, after fire, of St Giles House, Dorset. There, in a state room, half a wall of plaster remains next to bare brickwork, yet paintings hang on both surfaces. It looks shabby and temporary. Contrast this with the careful rebuilding after a disastrous fire at Uppark, where the contents and paintings from the house have been returned and sit comfortably in their old surroundings. Despite the SPAB's suggestion that restoration would produce a 'sterile copy of a vanished work of art', the National Trust was able to complete the faithful restoration of Uppark and I doubt that many of their visitors consider that they are looking at a 'sterile copy'.
These arguments are met daily by those of us working with historic buildings. We have often resisted the term 'conservation architect', which seems to imply that we do not have the creative flair of others in the profession. Paddy Dillon of Haworth Tompkins speaks of someone working successfully in the historic environment as 'a creative artist being highly sensitive to and respectful of the existing structures around them'. This is a good starting point. That sensitivity and understanding is shown in many of the illustrated examples in this book.
The finest example in a recent major building must be Michael and Patty Hopkins' Hostry and Refectory at Norwich Cathedral, informed by a deep understanding of the historic development of the cathedral and its cloister. This, while subservient to the medieval structures, is bold in its modern detailing. A similar achievement, but at another scale, are Adam Richards Architects' museum extensions to the farmstead at Ditchling. They show how, by using traditional materials and forms, modern design can be unassertive, delightful and appropriate.
The book contrasts this approach with Zaha Hadid's extension at St Anthony's College Oxford, which crashes into the side of a pleasant (but, fortunately enough, not distinguished) row of Victorian houses. We need to be prepared to be critical and to explain what is tactful, sensitive and delightful, while also being able to identify schemes that fail. The book shows several examples of the work of the Churches Conservation Trust, ranging from the superb little addition to Holy Trinity Goodramgate in York by simmonsherriff to the intrusive work in All Souls Bolton.
Here, by contrast, the work seems to be modern for its own sake, and the form of the internal pod and its placing in the church shows no understanding of the building's history or significance; rather it is seen as a shell to be played with. I hope it is reversible.
That major interventions in historic churches can be sympathetic and stimulating is clear and well-illustrated by Dow Jones Architects at the Garden Museum. Here the spaces remain largely undivided, but are subtly remodelled to provide exhibition, shop and cafe spaces. At all times it is clear that this is an ancient building 'hallowed by prayer', and that the architects and curators have understood this and worked with the building rather than against it.
The furniture maker Nicholas Hobbs sets out an approach for those working with historic buildings. 'You're never starting cold, you're coming in at a certain point in history.' This book encourages readers to understand both history and traditional crafts, and to make our own distinct and appropriate contribution. It also stimulates discussion, and will no doubt be referenced for many years to come, to justify or criticise new design in old buildings.
---
This article originally appeared in IHBC's Context 156 (Page 54), published in September 2018. It was written by Jane Kennedy, partner of Purcell.
--Institute of Historic Building Conservation
IHBC NewsBlog
Discover webinars, lectures, training, and other events via IHBC's CPD Circular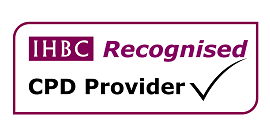 The IHBC lists quality providers of education and learning in the historic built environment, and emails a monthly recap of their upcoming events.
---
Denmark's 300-year-old homes of the future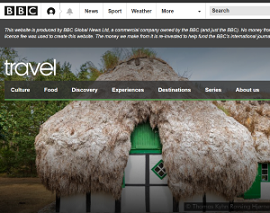 On Læsø, houses are thatched with thick, heavy bundles of silvery seaweed that have the potential to be a contemporary building material around the world.
---
Upcoming Heritage Open Days to feature in-person and online events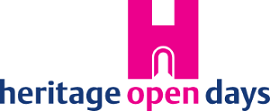 For the first time in its history, England's largest festival of heritage and culture will feature online events as well as in-person activities. Heritage Open Days (HODs) returns in September, thanks to support from players of People's Postcode Lottery.
---
RSA report 'Heritage for inclusive growth' published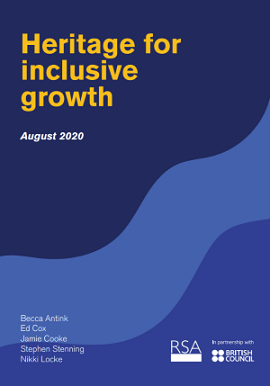 The Royal Society for the encouragement of Arts, Manufactures and Commerce (RSA) shows the scale of the 'missed opportunity' if we continue to separate heritage policymaking and economic policymaking.
---
UKGBC creating new 'Policy Playbook' covering retrofit of the existing housing stock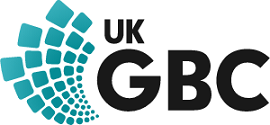 The resource format has proved to be a successful way of providing guidance for local authorities on crucial policy topics.
---
Over-engineered buildings nullify the green benefits, from pbctoday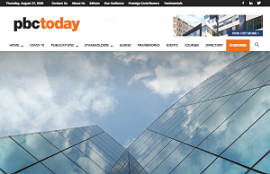 Insight into the smart ways to design building services to ensure they perform as designed without being over-engineered
---
World's oldest operational vehicular suspension bridge receives restoration funding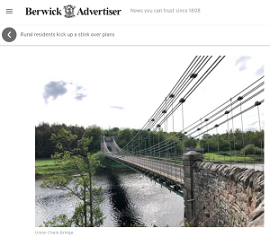 Historic England (HE) has awarded £250,000 towards the restoration of the Union Chain Bridge, built in 1820, spanning the River Tweed near Berwick.
---
'Restoration' and 'Repair': what's the difference?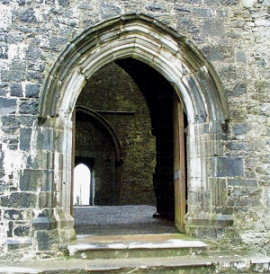 One of Ireland's most distinguished architectural historians explores the differences between 'restoration' and 'repair' and Conservation ethics in issue 163 of CONTEXT.
---
Don't demolish old buildings, urge architects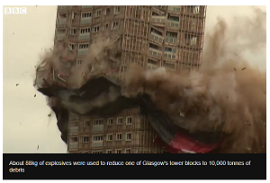 Architects say buildings should be protected – to fight climate change, reports the BBC on recent evidence given to the Commons Environmental Audit Committee (EAC).
---
IHBC's latest issue of CONTEXT explores issues with Damp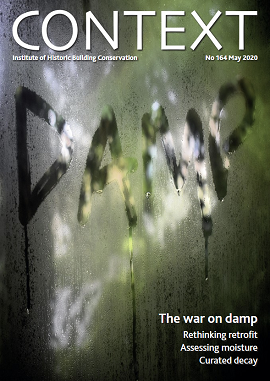 It includes articles on Rethinking Retrofit to not waste carbon and not damage buildings, Assessing Moisture in porous building materials, conserving the Burns Monument using lime grout and injection mortars, Curated Decay, and more.
---