Old Buildings, New Architecture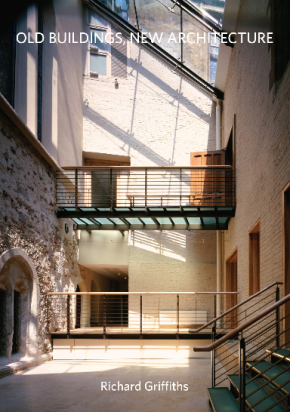 'Old Buildings, New Architecture', Richard Griffiths, 2019, 176 pages, 34 black & white and 323 colour illustrations. Copies can be ordered online through http://www.rgarchitects.com.
---
The London architect Richard Griffiths has published a book about the work of his firm since its foundation in 1993. It discusses and illustrates the practice's manifold interventions to listed buildings; among them works on national treasures such as St Pancras Hotel, Lambeth Palace, and St Albans Abbey (one of two cathedrals, alongside Southwark Cathedral, where Griffiths was cathedral architect for many years).
A number of his projects have received Civic Trust and RIBA awards and featured in the architectural press, but do not expect another example of vanity publishing. This monograph is about the stimulating environment of history, memory and the graceful process of ageing, about the art of adding a new layer to old buildings. It sums up the life experience of a designer who would not be pigeonholed in the role of conservation architect. He reflects instead on his considerable range of contributions involving historic buildings, from repair and conversion to extension and new building in context.
A plea for beauty in architectural design, followed by an autobiographical introduction and a passionate conclusion, provide the bookends for 16 further chapters that cover topics across the historic environment. These include 'The layering of history'; 'Old and new in context'; 'Old and new in contrast'; 'The care of cathedrals'; 'The typology of barns'; 'The art of repair and the texture of age'; 'The art of construction and detailing'; 'The case for restoration'; 'The regeneration of historic areas' and 'Conservation cause célèbre' (the last being about King's Cross and St Pancras).
The thematic structure allows readers to use the book as an encyclopaedia as well as a course on contextual design. It will be of equal interest to professionals and those who would like a taster of both heritage and design. Each chapter presents examples of completed projects, starting with a briefing on the history and significance of the building in question, giving colourful insights into the process. The information is concise and accessible as the text strikes a balance between jargon and artful storytelling. The reading experience is enhanced by a plethora of eye-catching images, zooming from site to surface; a printed compendium of site visits, focusing on object and subject from various angles.
Practice brochures in the architectural sphere tend to select just a handful of prominent buildings and dwell on them to showcase a firm's achievements. Griffiths' book takes a different approach. It does not discriminate in favour of glamorous projects, but provides an authentic, holistic panorama of the rewarding work of the practice in the historic environment from the Ragged School Museum, Limehouse, to Jesus College, Cambridge; from Oxford Prison to Kenilworth Castle Tudor Privy Garden, Warwickshire; from barns in Suffolk to manor houses in East London; from London Dock Warehouse to the Garrick Club. It comes complete with lists of projects and clients, awards, articles and staff.
---
This article originally appeared as 'Manifold interventions' in IHBC's Context 161 (Page 61), published by The Institute of Historic Building Conservation in September 2019. It was written by Michael Asselmeyer, an architect and architectural historian who worked for Richard Griffiths Architects in 2001.
--Institute of Historic Building Conservation
IHBC NewsBlog
Canal River Trust secures funding to create waterway roles for young people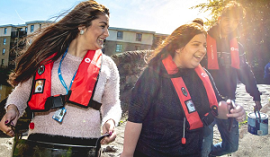 The support will create dozens of opportunities in heritage repair and construction and waterways management, funded by the Department for Work and Pensions.
---
2021 Building Conservation Directory published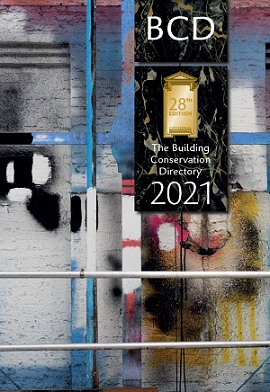 The 2021 edition of the Building Conservation Directory, also available online, has been published. Find skilled trades specialising in work to historic and traditional buildings.
---
BT dials up 'Adopt a Kiosk' scheme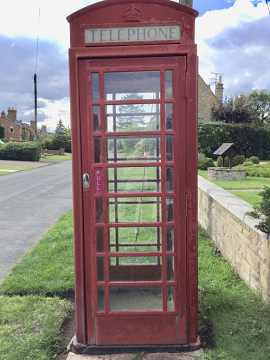 BT has revealed that almost 4,000 of its iconic red phone boxes across the UK are available for local communities to adopt for just £1.
---
Watch IHBC's webinar on 'Retrofit of Traditional Buildings'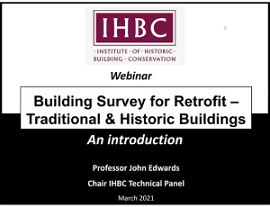 On 26 March the IHBC, led by Prof. John Edwards, hosted a free one-hour CPD webinar 'Introduction to Building Survey for Retrofit' for sector professionals.
---
Has the world left Europe behind?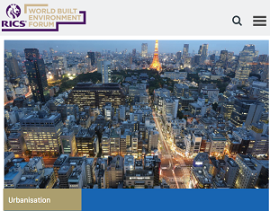 Greg Clark, writing an opinion piece for RICS, explores how good governance in cities pays dividends.
---
AHF on 'Transforming Places through Heritage'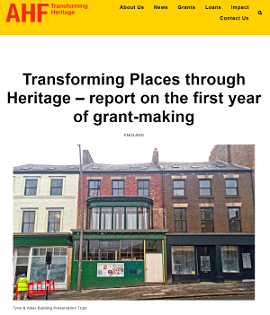 The Architectural Heritage Fund has issued a report on the first year of its 'Transforming Places Through Heritage' grants programme, funded by DCMS.
---
'Star Cities', Marvels of Renaissance Engineering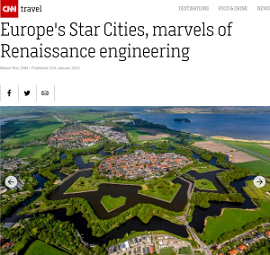 Europe's star cities are scattered all over Europe but their perfect geometrical beauty can only be fully admired when seen from above.
---
COTAC Releases Insight 1 series – The Need to Appreciate the Built Heritage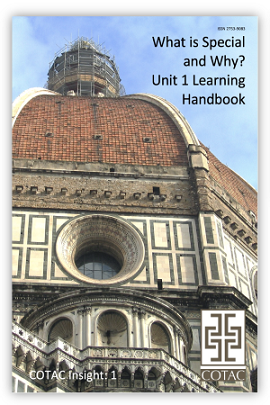 The freely available Insight 1 series targets a wide range of cohorts who wish to gain an appreciation of practical heritage conservation.
---
Palace of Westminster 'deteriorating faster than it can be fixed'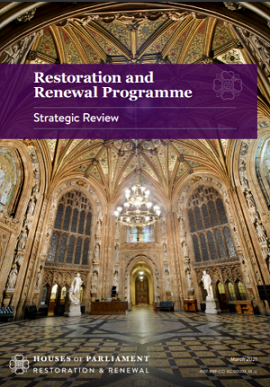 The restoration and renewal of the Palace of Westminster is of 'paramount importance' according to the recent strategic review.
---
Find Webinars and other Events pertaining to Heritage Conservation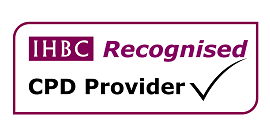 The IHBC's monthly CPD Circular showcases upcoming Events, Awards, Placements, Bursaries & Scholarships, Calls for Papers and more from across the UK and beyond.