Conservation of the historic environment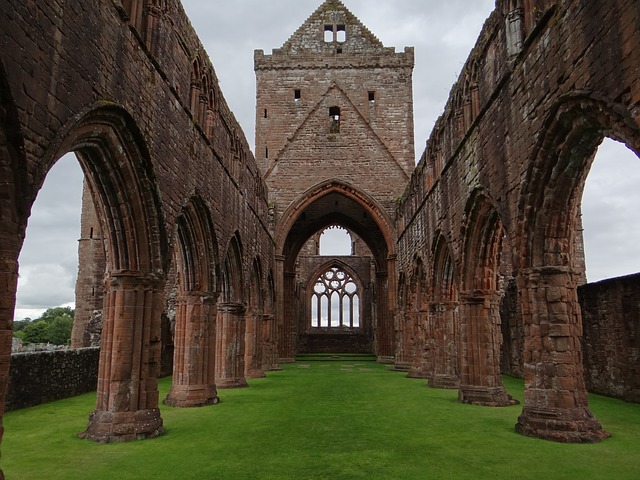 The historic environment is all around us and creates a sense of place, local identity. Conservation is concerned with the integrated informed understanding, sustainable care and appropriate renewal and development of that resource. Conservation is one of the principle objectives in the legal protection we offer nationally recognised heritage or designated heritage, and underpins the principles of sustainable development that the planning system uses to manage our entire resource of existing buildings and places, whether or not they are obviously historic.
The historic environment provides continuity with the past, but also accommodates change and helps places adapt for the present and future. But to thrive, historic places need the specialist and cross-disciplinary management skills that only conservation specialists can provide, and when they draw on the highest professional standards.
Historic places attract people, activity and investment, giving new life to their communities and helping make places more competitive. They play a central role in regenerating towns, cities and rural areas all around the UK, especially helping to repopulate inner city areas. To integrate all these different considerations and pressures, conservation specialists need to be highly skilled, and often work at the cutting edge of regeneration practice.
The terms design-led and heritage-led regeneration have become synonymous with dramatic urban transformations, often in previously failing areas. Where there is great pressure for development, the historic environment can help to maintain variety and a range of community facilities. In rural areas, historic buildings assist tourism and promote local economic diversity.
Conservation must be committed first to making development more sustainable. Maintaining and converting historic buildings is a way of conserving the resources used to build them, and minimising the carbon emissions associated with demolition and redevelopment. Historic places often better cater for the needs of pedestrians and accommodate mixed uses and varied rental levels, essential to nurturing small businesses and encouraging innovation.
Design is another key concern for conservation. Historic places will always be the inspiration for the great architecture of the future. The combination of refurbished old buildings, exciting new ones, good urban design and high quality spaces has created places where people positively choose to live, work and spend leisure time.
Many conservation specialists - or even non-specialists simply interested in their local places - get involved in historic building projects aimed at supporting local communities, providing education, assisting cultural development, promoting tourism and improving the quality of life.
The underlying principle is that historic buildings and places have their own intrinsic cultural, social, educational and spiritual value. Any nation that claims to cherish cultural achievement in any field has a duty to care for its heritage.
All conservation specialists require a wide range of skills, ideally across more than one principle area of practice. These range from the evaluation of cultural and other values in the fabric or area concerned, to the financial and legal issues relating to its future care, and to designing and developing the changes and new interventions that offer the most sustainable outcomes for that heritage.
This article was contributed by --Institute of Historic Building Conservation
External references
IHBC NewsBlog
10 Days to submit for IHBC Student Award 2018 with up to £5000 to be won
Photo: Colin Higgs (http://www.portreathstudio.com) from Hilary Wyatt's winning submission to the 2016 IHBC Student Award, on historic marine infrastructure.

The IHBC's 2017 Gus Astley Student Award closes on 31 July, so if you have relevant coursework be sure to submit it online and on time.
---
Meet the IHBC national officers online
Following their election at the IHBC's AGM in Manchester, the institute's officers summary details have been posted on the IHBC's website.
---
IHBC welcomes Appeal Court timely reaffirmation of legislation over policy
IHBC's Policy Chair said: 'This judgement…. makes clear the importance of up-to-date development plans, and that the NPPF is not the over-riding consideration in every planning decision'.
---
Consultant for Stage 2 HLF bid for Mansfield Townscape Heritage Scheme, closing 7 August, valued at £70,000.
---
Listing of Humber Bridge and Philip Larkin house celebrates the heritage of Hull
Humber Bridge joins top 2.5% of listed buildings on the 36th anniversary of its official opening by The Queen, as 9 new listings are added during Hull City of Culture 2017.
---
Scottish Government launches consultation on socio economic duty
In 2017, Scotland will become the first part of the UK to introduce the 'socio-economic duty' and a consultation paper is a key way to get the implementation right.
---
Historic England seeks advice and guidance on advice and guidance
The online survey's objective is to review HE's online advice and guidance to find out if the right information is being provided to the right people in the most effective way.
---
Archikids Festival - free architecture festival for kids and families in London
From 22 - 23 July 2017 free architecturally-inspired activities and workshops will be held, led by architects, artists and designers for kids and their families to explore the city.
---
Economic boost for the north of England as HS2 routes confirmed
Transport Secretary Chris Grayling confirms Britain's high-speed rail lines to the north-west, East Midlands and Yorkshire will give the North of England a huge economic boost.
---
Heritage funding in England and Scotland tops £486 million
Two reports detail the amount of financial support the EU has provided to heritage in England and Scotland between 2007-2016, together identifying more than £486 million.
---
Civic Voice makes Special Award for Development in a Conservation Area
To mark the 50th anniversary of the Civic Amenities Act 1967 Civic Voice has awarded 3 Special Awards to projects from across England for enhancing a conservation area.