Conservation of the historic environment
The historic environment is all around us and creates a sense of place and local identity. Conservation is concerned with the integrated, informed understanding, sustainable care and appropriate renewal and development of that resource. Conservation is one of the principle objectives of the legal protection we offer nationally-recognised heritage or designated heritage; it underpins the principles of sustainable development that the planning system uses to manage our entire resource of existing buildings and places, whether or not they are historic.
The historic environment provides continuity with the past, but also accommodates change and helps places adapt to the present and future. But to thrive, historic places need the specialist and cross-disciplinary management skills that only conservation specialists can provide, and who draw on the highest professional standards.
Historic places attract people, activity and investment, giving new life to their communities and helping make places more competitive. They play a central role in regenerating towns, cities and rural areas all around the UK, especially helping to repopulate inner city areas. To integrate all these different considerations and pressures, conservation specialists need to be highly skilled, and often work at the cutting edge of regeneration practice.
The terms 'design-led' and 'heritage-led' regeneration have become synonymous with dramatic urban transformations, often in previously failing areas. Where there is great pressure for development, the historic environment can help to maintain variety and a range of community facilities. In rural areas, historic buildings assist tourism and promote local economic diversity.
Conservation must be committed first to making development more sustainable. Maintaining and converting historic buildings is a way of conserving the resources used to build them, and minimising the carbon emissions associated with demolition and redevelopment. Historic places often better cater for the needs of pedestrians and accommodate mixed uses and varied rental levels, essential to nurturing small businesses and encouraging innovation.
Design is another key concern for conservation. Historic places will always be the inspiration for the great architecture of the future. The combination of refurbished old buildings, exciting new ones, good urban design and high quality spaces has created places where people positively choose to live, work and spend leisure time.
Many conservation specialists - or even non-specialists simply interested in their local places - get involved in historic building projects aimed at supporting local communities, providing education, assisting cultural development, promoting tourism and improving the quality of life.
The underlying principle is that historic buildings and places have their own intrinsic cultural, social, educational and spiritual value. Any nation that claims to cherish cultural achievement in any field has a duty to care for its heritage.
All conservation specialists require a wide range of skills, ideally across more than one principle area of practice. These range from the evaluation of cultural and other values in the fabric or area concerned, to the financial and legal issues relating to its future care, and to designing and developing the changes and new interventions that offer the most sustainable outcomes for that heritage.
This article was contributed by --Institute of Historic Building Conservation
External references
IHBC NewsBlog
The rise of 'facadism' in London, from the BBC and 'The Gentle Author'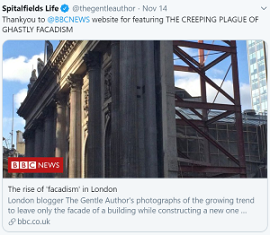 London blogger The Gentle Author has been photographing the changing face of London, focusing on what is known as 'facadism', the practice of destroying everything apart from the front wall and constructing a new building behind it.
---
Great Yarmouth Winter Gardens Facing Off Dilapidation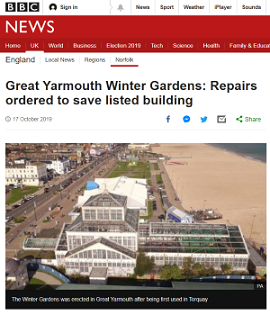 Urgent repairs have been ordered to save one of the country's most endangered buildings from dilapidation while Great Yarmouth Borough Council seeks an investor.
---
Construction urged to do more for butterflies and bees, via SNH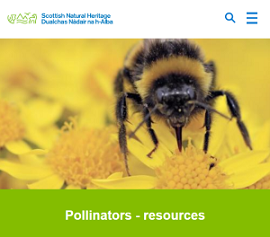 SNH has published new guidance on how best to fit pollinators into urban design and construction with a series of easy steps to suit all project budgets and sizes.
---
Applications now open for the Sustainability Scholarship for 2020: Closing 29/11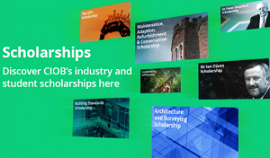 Applications are invited for the Sustainability Scholarship 2020, with successful applicants to receive £3000, support and mentoring from experts, and closing 29 November.
---
Government asked to save plans for Queensbury tunnel cycle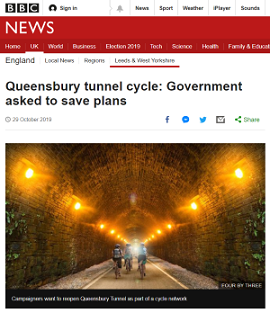 It was hoped the 1.4 mile (2.3km) Victorian Queensbury Tunnel could be used by cyclists travelling between Bradford and Halifax, but plans have been threatened.
---
Case Study in Durham Cathedral: Project Managment and Building Services Challenges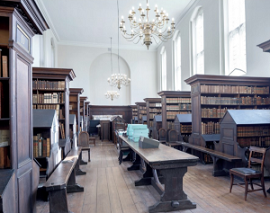 Completing works that widened public access to the hidden architectural spaces and collections of Durham Cathedral showcases exceptional project management.
---
Autumn clamp down on dust by HSE – site visits planned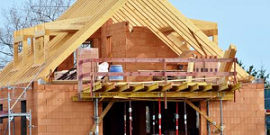 This month HSE is carrying out its latest construction inspection initiative with a focus in particular on measures in place to protect workers from occupational lung disease caused by asbestos, silica, wood and other dusts when carrying out common construction tasks.
---
Public property hubs to be delivered in Birmingham and Peterborough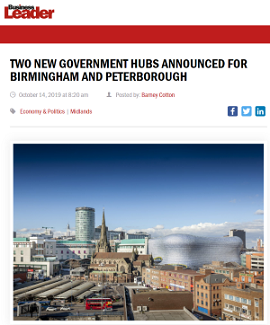 Peterborough and Birmingham are the latest places to benefit from the Government Hubs programme to regenerate city centre sites.
---
Banksy graffiti taken off Grade II listed Yorkshire bridge facing dismantling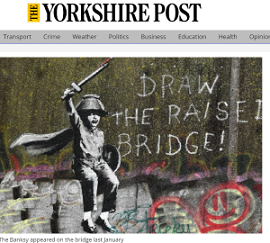 Graffiti by Banksy has been taken off a bridge in Hull as the Grade II (GII) listed Scott Street bridge itself faces dismantling.
---
The Liverpool Grade II 'jewel' that lies empty, derelict and vandalised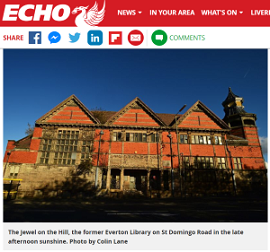 Liverpool landmark the Everton Library, a Grade II (GII) listed building that has been the focus of calls to restore it to its former glory continues to lie leaking, vandalised and derelict, when £5m could renovate the building, reports The Liverpool Echo.
---
Flintshire: Shotton steelworks' John Summers building to be restored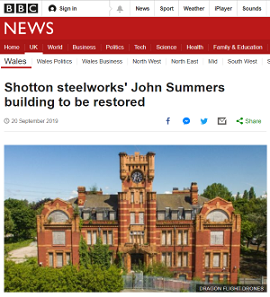 A landmark on a list of the UK's most endangered buildings, Shotton steelworks' Grade II-listed general office and clock tower, is to be brought back to life in Flintshire.
---