Conservation of the historic environment
The historic environment is all around us and creates a sense of place and local identity. Conservation is concerned with the integrated, informed understanding, sustainable care and appropriate renewal and development of that resource. Conservation is one of the principle objectives of the legal protection we offer nationally-recognised heritage or designated heritage; it underpins the principles of sustainable development that the planning system uses to manage our entire resource of existing buildings and places, whether or not they are historic.
The historic environment provides continuity with the past, but also accommodates change and helps places adapt to the present and future. But to thrive, historic places need the specialist and cross-disciplinary management skills that only conservation specialists can provide, and who draw on the highest professional standards.
Historic places attract people, activity and investment, giving new life to their communities and helping make places more competitive. They play a central role in regenerating towns, cities and rural areas all around the UK, especially helping to repopulate inner city areas. To integrate all these different considerations and pressures, conservation specialists need to be highly skilled, and often work at the cutting edge of regeneration practice.
The terms 'design-led' and 'heritage-led' regeneration have become synonymous with dramatic urban transformations, often in previously failing areas. Where there is great pressure for development, the historic environment can help to maintain variety and a range of community facilities. In rural areas, historic buildings assist tourism and promote local economic diversity.
Conservation must be committed first to making development more sustainable. Maintaining and converting historic buildings is a way of conserving the resources used to build them, and minimising the carbon emissions associated with demolition and redevelopment. Historic places often better cater for the needs of pedestrians and accommodate mixed uses and varied rental levels, essential to nurturing small businesses and encouraging innovation.
Design is another key concern for conservation. Historic places will always be the inspiration for the great architecture of the future. The combination of refurbished old buildings, exciting new ones, good urban design and high quality spaces has created places where people positively choose to live, work and spend leisure time.
Many conservation specialists - or even non-specialists simply interested in their local places - get involved in historic building projects aimed at supporting local communities, providing education, assisting cultural development, promoting tourism and improving the quality of life.
The underlying principle is that historic buildings and places have their own intrinsic cultural, social, educational and spiritual value. Any nation that claims to cherish cultural achievement in any field has a duty to care for its heritage.
All conservation specialists require a wide range of skills, ideally across more than one principle area of practice. These range from the evaluation of cultural and other values in the fabric or area concerned, to the financial and legal issues relating to its future care, and to designing and developing the changes and new interventions that offer the most sustainable outcomes for that heritage.
This article was contributed by --Institute of Historic Building Conservation
External references
IHBC NewsBlog
Mapping tool for unused construction materials launched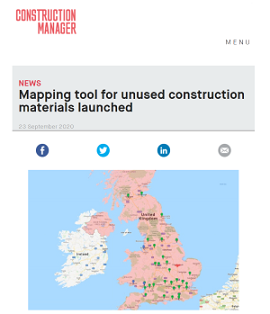 A mapping tool that provides contractors and their suppliers with a central database of local Materials Exchange Platform (MEP) projects to help cut waste by finding a home for unused materials has been launched.
---
'Unusual' WW2 sites listed and upgraded to mark 80th anniversary of Battle of Britain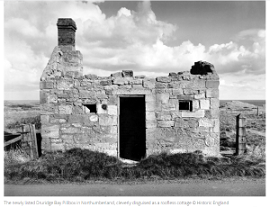 An air raid shelter, a pillbox cleverly disguised as a roofless cottage, a rare Chain Home radar defence tower, and a war memorial have been granted protection.
---
Derby City Council plans to knock down the 43-year old Assembly Rooms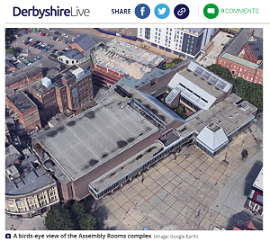 A planning application has been submitted by Derby City Council to knock down the Assembly Rooms – which has played host to the likes of Elton John, Iron Maiden, Take That, etc.
---
RIBA launches new contracts for the provision of conservation architectural services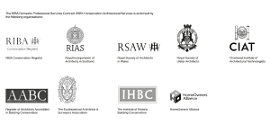 Specifically tailored for conservation projects, the Royal Institute of British Architects (RIBA) has launched two brand new professional services contracts.
---
Liverpool Mayor blocks £5m zip wire plan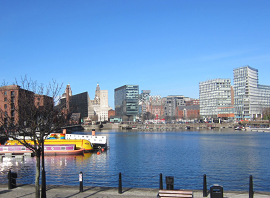 Liverpool Mayor Joe Anderson has made a dramatic intervention into the zip wire row which has divided people, politicians and businesses in the city.
---
Big Ben's roof is revealed as conservation work continues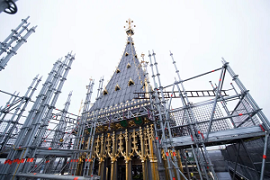 The roof of the Elizabeth Tower (also known as Big Ben) is slowly becoming visible again from 28 September 2020, as part of the scaffolding is removed.
---
Discover webinars, lectures, training, and other events via IHBC's CPD Circular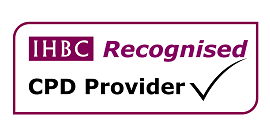 The IHBC lists quality providers of education and learning in the historic built environment, and emails a monthly recap of their upcoming events.
---
Denmark's 300-year-old homes of the future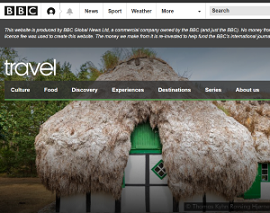 On Læsø, houses are thatched with thick, heavy bundles of silvery seaweed that have the potential to be a contemporary building material around the world.
---
Upcoming Heritage Open Days to feature in-person and online events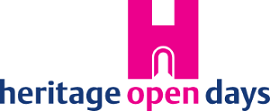 For the first time in its history, England's largest festival of heritage and culture will feature online events as well as in-person activities. Heritage Open Days (HODs) returns in September, thanks to support from players of People's Postcode Lottery.
---
RSA report 'Heritage for inclusive growth' published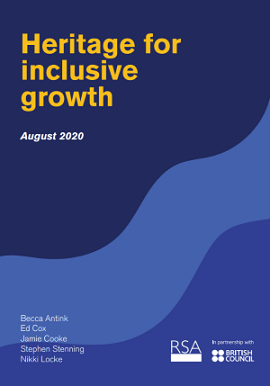 The Royal Society for the encouragement of Arts, Manufactures and Commerce (RSA) shows the scale of the 'missed opportunity' if we continue to separate heritage policymaking and economic policymaking.
---