Structure relocation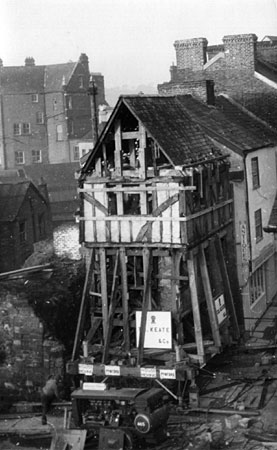 Relocation is the process of moving a structure from one place to another. This can be done either by disassembling the structure and reassembling it in a new position, or by transporting it in its entirety.
There are a number of reasons why a structure may need to be moved. There could be commercial reasons, it may be necessary to free up the plot of land that it stands on, it may be sold to a new owner and so on. It is also an increasingly common method of preserving important or historic buildings that may be threatened by flooding, redevelopment, adverse ground conditions, and so on.
If the method selected is to move the structure in one piece, then very careful planning and coordination is required. Typically, the process begins with openings being cut in the building's foundation. This allows the installation of a temporary framework attached underneath for structural support.
Hydraulic jacks are installed under the framework that are connected to a central control system. This system monitors the pressure on each jack and helps to keep the building level as it is lifted up off the foundation. The structure may be elevated in increments using cribs (large timber beams) that are stacked into piles as a means of supporting the hydraulic jacks that are re-positioned gradually higher on them. Once raised to a sufficient height, the building is ready to be transported.
If the distance is relatively short, temporary rails or hydraulic dollies can be placed under the framework to enable it to move. If the distance is greater, flatbed trucks are used. In this case, projections such as chimneys may need to be removed and the journey planned to allow for obstacles en route such as trees and overhead cables. Once the move is complete, the structure is lowered onto a newly prepared foundation by reversing the above steps.
Some modern modular buildings may be designed to be re-locatable. This may be possible without disassembly, or may require some separation of parts. Site huts on construction sites are an example of modular buildings that can be taken apart, moved, and reconfigured for another use. Increasingly other construction buildings are also re-locatable, such as pre-fabrication and manufacturing facilities. See flying factory for more information.
Disassembling buildings that were not designed for relocation is a complex process that requires careful planning and meticulous record keeping. This is only likely to be necessary for buildings that are important or protected, such as historically significant buildings.
Some structures are intended to be disassembled and relocated, such as live events structures which may tour from one location to another. In this case, the components are designed to be dismantled, transported and re-assembled.
Increasingly, permanent buildings are also being 'designed for deconstruction', that is they are constructed in a way that will make it easier to take them apart and use the components again, either at the end of their life, or for relocation.
See Design for deconstruction for more information.
Some famous examples of relocated buildings include:
[edit]
External references
IHBC NewsBlog
IHBC Annual School: Historic Places - People Places: 18 June 2021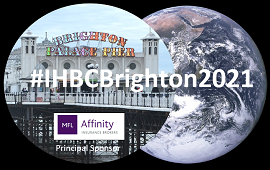 IHBC's 2021 virtual conference examines how we can best change and sustain places for the benefit of people, led by expert practitioners boasting international, national and local profiles and experiences.
---
Remains of 'high-status' Roman villa and bath-house found in Scarborough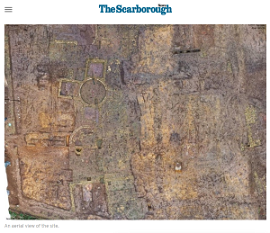 One of the most stunning Roman finds ever unearthed in Britain has been discovered on the site of a new housing development in a village near Scarborough.
---
IHBC's newest Context: Tackling 'Urban Design'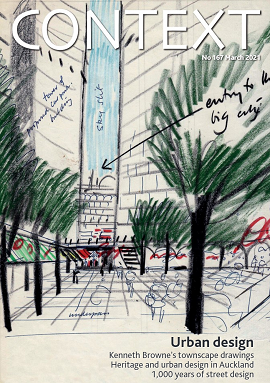 The latest issue (no.167) of the IHBC's membership journal Context is now out, boasting a tight focus on Urban Design, with a distinctly international take.
---
Europa Nostra announce Europe's 7 Most Endangered Heritage sites 2021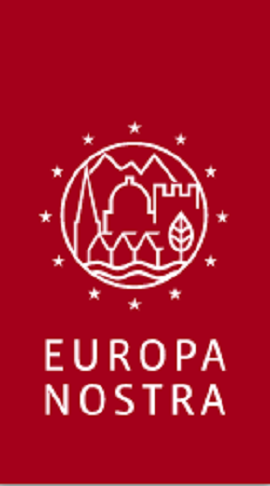 Europa Nostra has announced the list together with its partner, the European Investment Bank Institute.
---
Virtual Bradford will 'clone' the city to create navigable online world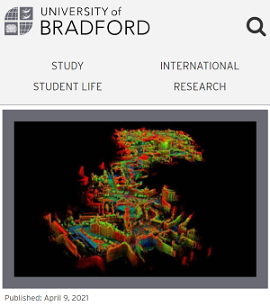 Work is underway on an ambitious project to virtually 'clone' Bradford city centre, as a 'Digital twin' will open the door to a 3D world with virtually endless possibilities.
---
Canal River Trust secures funding to create waterway roles for young people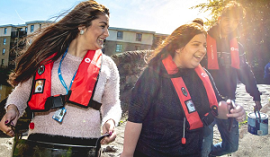 The support will create dozens of opportunities in heritage repair and construction and waterways management, funded by the Department for Work and Pensions.
---
2021 Building Conservation Directory published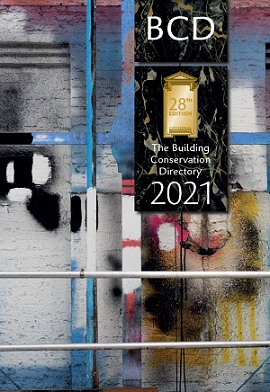 The 2021 edition of the Building Conservation Directory, also available online, has been published. Find skilled trades specialising in work to historic and traditional buildings.
---
BT dials up 'Adopt a Kiosk' scheme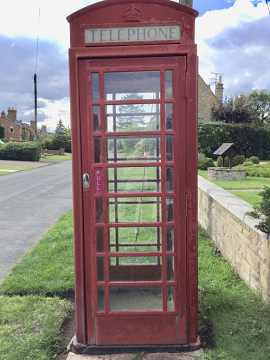 BT has revealed that almost 4,000 of its iconic red phone boxes across the UK are available for local communities to adopt for just £1.
---
Watch IHBC's webinar on 'Retrofit of Traditional Buildings'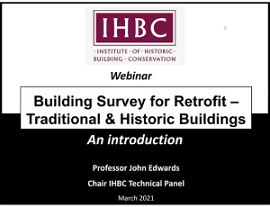 On 26 March the IHBC, led by Prof. John Edwards, hosted a free one-hour CPD webinar 'Introduction to Building Survey for Retrofit' for sector professionals.
---
Has the world left Europe behind?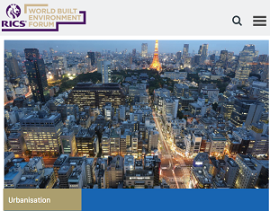 Greg Clark, writing an opinion piece for RICS, explores how good governance in cities pays dividends.