Structure relocation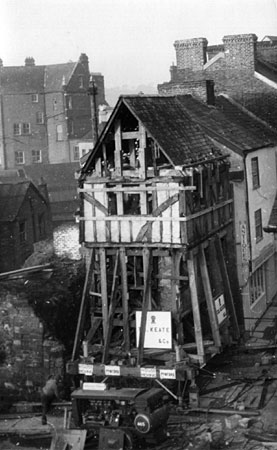 Relocation is the process of moving a structure from one place to another. This can be done either by disassembling the structure and reassembling it in a new position, or by transporting it in its entirety.
There are a number of reasons why a structure may need to be moved. There could be commercial reasons, it may be necessary to free up the plot of land that it stands on, it may be sold to a new owner and so on. It is also an increasingly common method of preserving important or historic buildings that may be threatened by flooding, redevelopment, adverse ground conditions, and so on.
If the method selected is to move the structure in one piece, then very careful planning and coordination is required. Typically, the process begins with openings being cut in the building's foundation. This allows the installation of a temporary framework attached underneath for structural support.
Hydraulic jacks are installed under the framework that are connected to a central control system. This system monitors the pressure on each jack and helps to keep the building level as it is lifted up off the foundation. The structure may be elevated in increments using cribs (large timber beams) that are stacked into piles as a means of supporting the hydraulic jacks that are re-positioned gradually higher on them. Once raised to a sufficient height, the building is ready to be transported.
If the distance is relatively short, temporary rails or hydraulic dollies can be placed under the framework to enable it to move. If the distance is greater, flatbed trucks are used. In this case, projections such as chimneys may need to be removed and the journey planned to allow for obstacles en route such as trees and overhead cables. Once the move is complete, the structure is lowered onto a newly prepared foundation by reversing the above steps.
Some modern modular buildings may be designed to be re-locatable. This may be possible without disassembly, or may require some separation of parts. Site huts on construction sites are an example of modular buildings that can be taken apart, moved, and reconfigured for another use. Increasingly other construction buildings are also re-locatable, such as pre-fabrication and manufacturing facilities. See flying factory for more information.
Disassembling buildings that were not designed for relocation is a complex process that requires careful planning and meticulous record keeping. This is only likely to be necessary for buildings that are important or protected, such as historically significant buildings.
Some structures are intended to be disassembled and relocated, such as live events structures which may tour from one location to another. In this case, the components are designed to be dismantled, transported and re-assembled.
Increasingly, permanent buildings are also being 'designed for deconstruction', that is they are constructed in a way that will make it easier to take them apart and use the components again, either at the end of their life, or for relocation.
See Design for deconstruction for more information.
Some famous examples of relocated buildings include:
[edit]
External references
IHBC NewsBlog
Ireland's Our Rural Future: support for LA purchase of vacant and derelict buildings for community use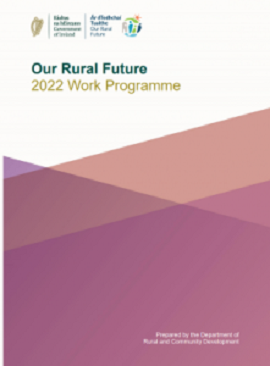 Ireland's Minister for Rural and Community Development, Heather Humphreys, announced a new funding stream to support Local Authorities (LAs) to purchase vacant buildings that could be converted and developed for community use.
---
BBC: Eleven Historic English pubs recognised for their interiors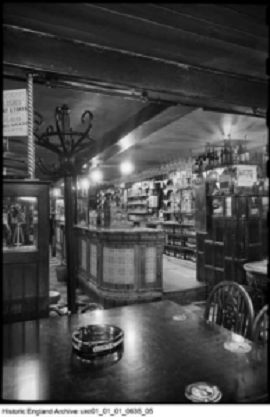 Eleven pubs across England have been recognised for their historic or unusual interiors, as they have been listed, upgraded or relisted.
---
HEF's Heritage Sector Resilience Plan launched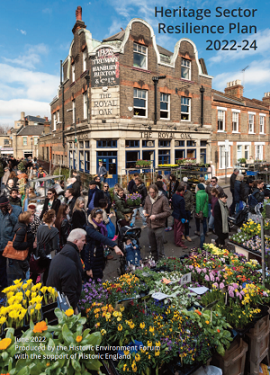 The Heritage Sector Resilience Plan, developed by the Historic Environment Forum (HEF) with the support of Historic England, has been launched.
---
Common Commitment to all Ireland's heritage – North South Agreement on Vernacular Heritage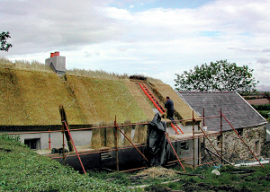 An 'All-Island' commitment to Ireland's vernacular heritage has been established with the signing of the North South Agreement on Vernacular Heritage, supporting traditional buildings etc.
---
Bristol Harbourside landmark Canons House gets GII listing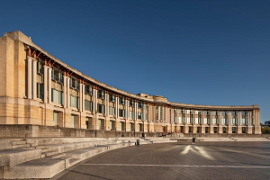 Canons House, a landmark building on Bristol Harbourside, has been awarded Grade II (GII) listed status having been built as a regional headquarters for Lloyds Bank between 1988 and 1991 (Arup)
---
BRE/BEIS project to modernise home energy rating scheme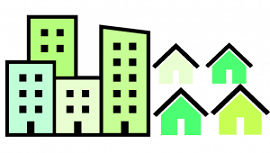 The Building Research Establishment (BRE) has announced a new project with the Department for Business, Energy and Industrial Strategy (BEIS) to improve and modernise the home energy rating scheme used to measure the energy and environmental performance of UK homes.
---
Interdisciplinary IHBC accreditation recognised by CSCS for PQP Cards

Sector lead the Construction Skills Certification Scheme (CSCS) has recognised the IHBC's professional accreditation and support (CPD etc.) in awarding its PQP (Professionally Qualified Person) cards.
---
Unearthing the history of Gloucester's 'the Fleece' Hotel starts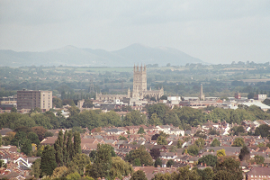 Work to repair a fire-hit medieval hotel in Gloucester is underway as crews have started work to strip back some of the modern trappings and reveal the historic framework.
---
European Heritage Heads Forum statement on Ukraine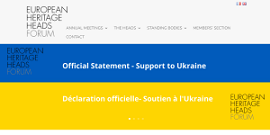 The Secretariat to the European Heritage Heads Forum has has coordinated its declaration of solidarity and support for Ukraine's cultural heritage institutions.
---
Welcome to #IHBC25 – 25 years since we turned professional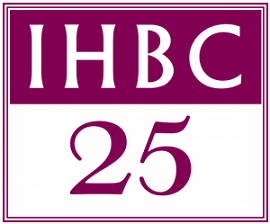 2022 will see the IHBC mark a quarter of a century since our incorporation as a professional body supporting and accrediting built and historic environment conservation specialists. We're kick-starting it by inviting your ideas on how to mark this special year!