DCMS Culture Secretary comments on HM Government position on contested heritage
Introduction
On 22 September 2020, the Culture Secretary Oliver Dowden wrote to DCMS Arm's Length Bodies to outline the Government's position on contested heritage, noting that 'the Government does not support the removal of statues or other similar objects'.
In the letter, the Government writes:
….the Government does not support the removal of statues or other similar objects. Historic England, as the Government's adviser on the historic environment, have said that removing difficult and contentious parts of it risks harming our understanding of our collective past. Rather than erasing these objects, we should seek to contextualise or reinterpret them in a way that enables the public to learn about them in their entirety, however challenging this may be. Our aim should be to use them to educate people about all aspects of Britain's complex past, both good and bad.
The full letter is available here.
Responses requested
The letter was sent to a number of national museums and galleries as well as other Arm's Length Bodies and invited them to share what contested heritage means in the context of their organisation.
The full list of recipients is as follows: Arts Council England, British Film Institute, British Library, British Museum, Charity Commission, Churches Conservation trust, Historic England, Historic Royal Palaces, Horniman Museum, Imperial War Museum, Museum of the Home, National Archives, National Gallery, National Lottery Communities Fund, National Lottery Heritage Fund, National Museums Liverpool, National Portrait Gallery, Natural History Museum, Royal Armouries, Royal Museums Greenwich, Royal Parks, Science Museum Group, Sir John Soane's Museum, Tate Gallery, V&A Museum and Wallace Collection.
---
This article originally appeared on the IHBC NewsBlog under the headline, 'Letter from DCMS Culture Secretary on HM Government position on contested heritage'. It was published on 6 October 2020.
--Institute of Historic Building Conservation
IHBC NewsBlog
'Local Heritage Listing: Identifying and Conserving Local Heritage' Published
Historic England has published a new edition of its advice note on how local heritage listing and local heritage lists can be formally identified as part of the wider range of designation so that they can be taken into account in planning applications.
---
Hammersmith Bridge illuminated red in Valentine's Day message to Government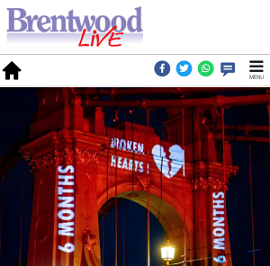 The stunt aimed at highlighting ongoing delays to its repair, as the 133-year-old west London bridge has been closed to traffic since April 2019 when cracks appeared in its pedestals.
---
Drone Surveying a London Landmark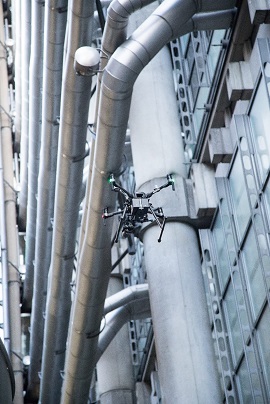 Uninhabited Aerial Vehicles (UAVs) have been used to undertake a survey of the Lloyd's building's external façade in the heart of the City of London.
---
Green Party calls for no VAT on refurbishment in new Parliamentary petition
The petition calls on the government to remove VAT on refurbishment projects and raise VAT on non-Passivhaus new-build construction to 20 per cent. Retrofitting is carbon-efficient but the current VAT regime privileges new build over refurbishment.
---
Conservation Professionals Concerned about Future Planning Policy

Directors of the IHBC and the Victorian Society are among those whose opinions are featured in the RICS in-house publication Modus as it explores heritage impacts in England's planning proposals.
---
Learn all about the Professions in Building Conservation at upcoming Conference

Glasgow City Heritage Trust (GCHT) 3-day online conference aimed at anyone working, or interested in working, within the building and heritage sectors.
---
New use for abandoned oil rigs: Offshore reefs!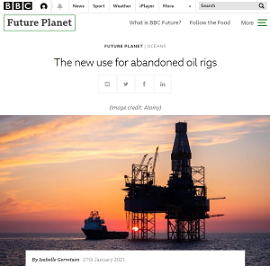 One way in which these old rigs can be remarkably useful is that the subsurface rig can provide the ideal skeleton for coral reefs, allowing the remarkable ecosystems beneath the waves come into their own.
---
Birnbeck Pier, in Weston-super-Mare, to undergo Restoration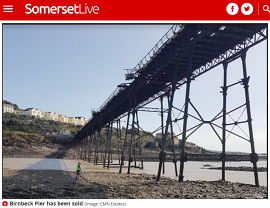 A new company – Birnbeck Holdings Limited – has now been set up by CNM Estates which has purchased Birnbeck Island and the historic pier.
---
Ecclesiastical Heritage Risk Barometer 2020 Published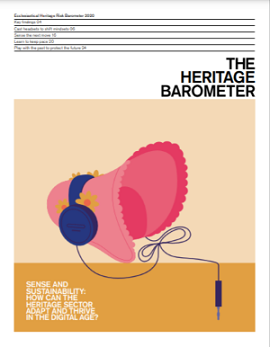 The publication offers research to help answer the question: 'How can the heritage sector adapt and thrive in the digital age'?
---
Victorian Bath House dug up from under a Manchester Car Park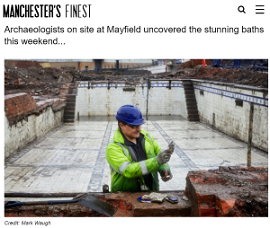 A stunning Victorian Bath House has been uncovered during works on creating the city's first public park in over 100 years.