DCMS Culture Secretary comments on HM Government position on contested heritage
Introduction
On 22 September 2020, the Culture Secretary Oliver Dowden wrote to DCMS Arm's Length Bodies to outline the Government's position on contested heritage, noting that 'the Government does not support the removal of statues or other similar objects'.
In the letter, the Government writes:
….the Government does not support the removal of statues or other similar objects. Historic England, as the Government's adviser on the historic environment, have said that removing difficult and contentious parts of it risks harming our understanding of our collective past. Rather than erasing these objects, we should seek to contextualise or reinterpret them in a way that enables the public to learn about them in their entirety, however challenging this may be. Our aim should be to use them to educate people about all aspects of Britain's complex past, both good and bad.
The full letter is available here.
Responses requested
The letter was sent to a number of national museums and galleries as well as other Arm's Length Bodies and invited them to share what contested heritage means in the context of their organisation.
The full list of recipients is as follows: Arts Council England, British Film Institute, British Library, British Museum, Charity Commission, Churches Conservation trust, Historic England, Historic Royal Palaces, Horniman Museum, Imperial War Museum, Museum of the Home, National Archives, National Gallery, National Lottery Communities Fund, National Lottery Heritage Fund, National Museums Liverpool, National Portrait Gallery, Natural History Museum, Royal Armouries, Royal Museums Greenwich, Royal Parks, Science Museum Group, Sir John Soane's Museum, Tate Gallery, V&A Museum and Wallace Collection.
---
This article originally appeared on the IHBC NewsBlog under the headline, 'Letter from DCMS Culture Secretary on HM Government position on contested heritage'. It was published on 6 October 2020.
--Institute of Historic Building Conservation
IHBC NewsBlog
IHBC Annual School 18 June 2021: Over 25 MarketPlace Stalls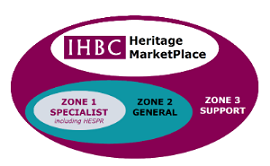 IHBC's Virtual Annual School 2021 MarketPlace stalls provide access to over 25 of the sector's most influential organisations. Book now to join!
---
IHBC Annual School: Historic Places - People Places: 18 June 2021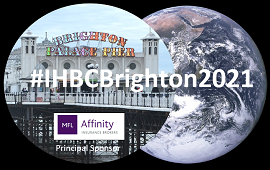 IHBC's 2021 virtual conference examines how we can best change and sustain places for the benefit of people, led by expert practitioners boasting international, national and local profiles and experiences.
---
Europe's top heritage awards honour 24 exemplary achievements from 18 countries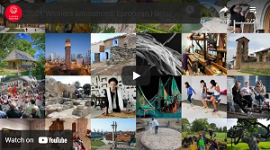 The 2021 winners of the European Heritage Awards / Europa Nostra Awards have been announced.
---
10 Local Councils in England to test the use of digital tools in planning process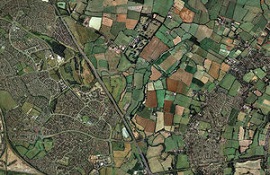 England's Housing Minister has announced a £1.1 million fund to test the use of digital tools and data standards across 10 local areas.
---
LABC launches new home improvement website: Front Door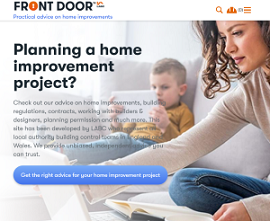 Created by the Local Authority Building Control (LABC), Front Door provides practical guidance on home improvements and renovations as well as technical advice on obtaining building control and planning approvals.
---
Oriel College decision on 'Rhodes' and Related Issues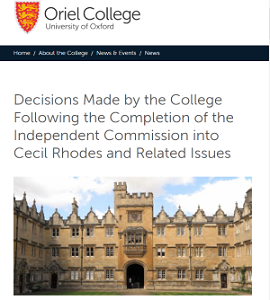 The Independent Commission established by the Governing Body of Oriel College on the memorials and legacy of Cecil Rhodes has reported.
---
Platt's Eyot fire: River Thames GII Boatyards Destroyed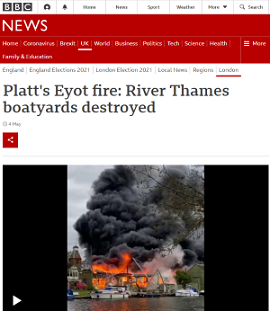 A huge blaze has destroyed two Grade-II listed boatyards on a River Thames island.
---
St Albans Cathedral restoration features a figure wearing a face-mask!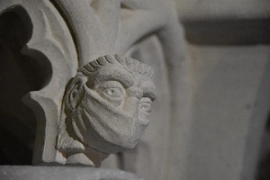 The medieval shrine of St Amphibalus has been restored to its former glory, now with 'a modern addition of a face wearing a face-mask to commemorate the shrine's restoration project' in the pandemic!
---
Ulster Canal to be Restored and Reopened in Border Region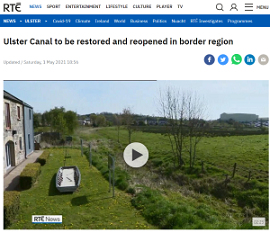 A section of the Ulster Canal, a disused canal in the border region of Monaghan and Fermanagh, will be restored and reopened as a public amenity more than 90 years after it was abandoned.
---
Remains of 'high-status' Roman villa and bath-house found in Scarborough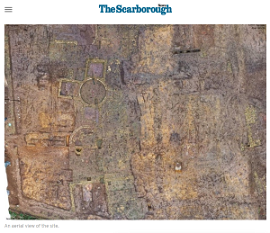 One of the most stunning Roman finds ever unearthed in Britain has been discovered on the site of a new housing development in a village near Scarborough.