Heritage definition
Heritage is a term often used when referring to conservation and the historic built environment. But what does it actually mean?
English Heritage (now Historic England), in Conservation Principles (2008) provided this definition:
All inherited resources which people value for reasons beyond mere utility.
Providing more detail, ICOMOS, in the International Cultural Tourism Charter (2002), stated that:
Heritage is a broad concept and includes the natural as well as the cultural environment. It encompasses landscapes, historic places, sites and built environments, as well as bio-diversity, collections, past and continuing cultural practices, knowledge and living experiences. It records and expresses the long processes of historic development, forming the essence of diverse national, regional, indigenous and local identities and is an integral part of modern life. It is a social dynamic reference point and positive instrument for growth and change.
The particular heritage and collective memory of each locality or community is irreplaceable and an important foundation for development, both now and into the future.
The National Planning Policy Framework (NPPF) defines a heritage asset as:
The HS2 London-West Midlands Environmental Statement, published by the Department for Transport in November 2013, suggests that:
Conservation Principles, Policies and Guidance, For the sustainable management of the historic environment, Published by Historic England in 2008, defines heritage as: 'All inherited resources which people value for reasons beyond mere utility.'
It defines cultural heritage as: 'Inherited assets which people identify and value as a reflection and expression of their evolving knowledge, beliefs and traditions, and of their understanding of the beliefs and traditions of others.'
And natural heritage as: 'Inherited habitats, species, ecosystems, geology and landforms, including those in and under water, to which people attach value.'
IHBC NewsBlog
IHBC Launches new 'Guidance Note' on Alterations to Listed Buildings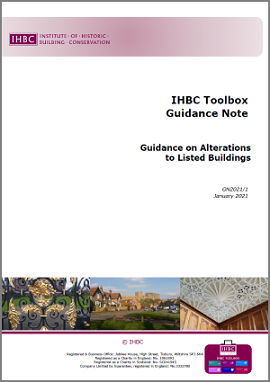 The IHBC's latest Toolbox Guidance Note, on 'Alterations to Listed Buildings' has been issued following UK-wide consultation.
---
Caithness Iron Age Stone Tower Conserved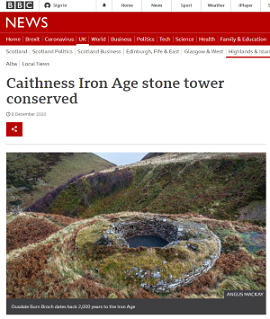 The ruins of Ousdale Burn Broch, north of Helmsdale in Caithness, had fallen into further disrepair over the past 130 years.
---
The American Air Museum at Duxford has been listed Grade II*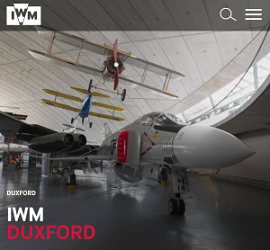 Europe's largest air museum and Britain's best-preserved Second World War airfield – has been included in Grade II* listing, even though technically too recent.
---
West Dean College wins Sussex Heritage Trust Award 2020 for Roof Restoration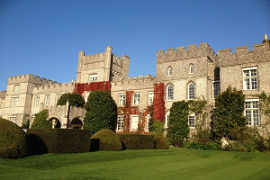 The College of Arts and Conservation has won the award for a for a project which provides or improves facilities for the community, including a £5.8M restoration of the College's 126-year-old roof.
---
Stowe North Hall & WMF: A Step Closer to Completion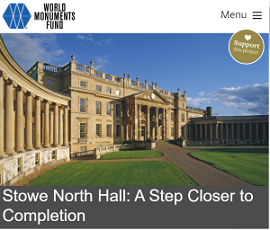 Completion of the restoration of Stowe House's North Hall, largely funded by World Monuments Fund (WMF), came a step closer this summer with the installation of a statue of Mercury opposite the imposing Laocoön group installed last year.
---
IHBC CREATIVE Conservation Fund launched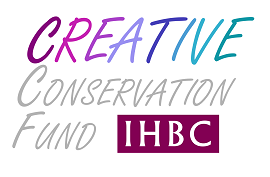 The CREATIVE Conservation Fund helps the IHBC generate and distribute funds exclusively to deserving causes in built and historic environment conservation.
---
The tunnel near Plymouth with a nuclear secret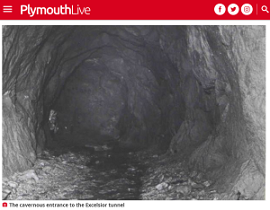 For years, there have been rumours whispered around Plymouth and Cornwall about so-called 'nuclear tunnels' that exist beneath the Tamar Valley.
---
141 bridges with 'very poor' rating remain open to avoid disruption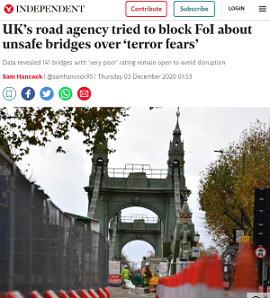 Just under half of England's busiest bridges are severely defected or damaged, but have remained open due to concerns about an influx of traffic should repairs be ordered, it has been revealed.
---
IHBC's new issue of 'Context' released, Oxford themed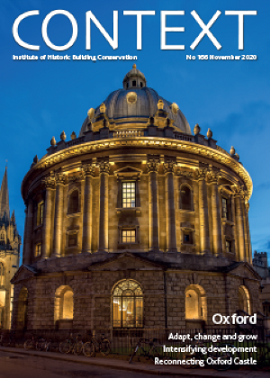 The issue focusses on the future of an historic city – Oxford – and includes an introduction by Layla Moran MP, Chair of the new APPG on Conservation, People and Places which has the IHBC as its Secretariat.
---
Lawyers examine legality of planning approval for Stonehenge Tunnel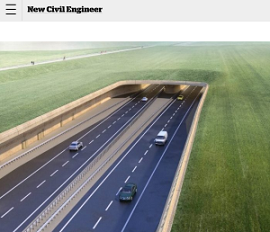 Opponents of the Stonehenge Tunnel have instructed lawyers to examine the legality of transport secretary Grant Shapps' decision to give the scheme the green light.
---