The benefits of investing in heritage at risk
Investing in sites on Historic England's Heritage at Risk Register can make a significant contribution to an area's regeneration, often benefiting the most deprived communities.
Introduction
In 2018, Historic England's heritage at risk programme celebrated its 20th anniversary. Since 1998 the Heritage at Risk Register, published annually, has provided a snapshot of the health of our historic environment and helped focus resources on the most urgent and deserving cases. We know that tackling these sites – bringing them back into good repair and finding imaginative new uses – has the potential to deliver considerable public benefits, including opportunities for 'place-making'.
There are challenges too. There are currently (2018) over 5,000 assets on Historic England's Heritage at Risk Register nationally, from iron-age rampart walls to a mid-19th-century temporary iron mission church. Finding solutions to these sites requires a collaborative approach and the support of volunteers, local authorities, charitable organisations, private owners, funders and commercial developers alike.
In spring 2017 Historic England commissioned Lichfields to help quantify the economic, social and environmental benefits of investing in heritage at risk, with a focus on London. The purpose of the research was to help showcase the role and value of heritage in delivering good growth across the capital, and to ensure that heritage at risk has a robust policy hook both regionally and locally.
The research also helped to plug an important gap. The impact of investing in heritage is well documented at a national and regional level. The Heritage Lottery Fund's 'The Case for Heritage' web pages and Historic England's annual 'Heritage Counts' series are important examples. By comparison, analyses of local impact are much harder to come by, other than through the differing evaluation tools of individual funders.
Ten case studies were selected to reflect the diversity of successful heritage at risk projects in London – in respect of geographic location (inner/outer London); asset type (listed buildings/conservation areas/registered parks and gardens); ownership (public/private); and delivery vehicle (statutory action/grant funding). The chosen cases were all recent removals from the Heritage at Risk Register, where project information was more readily available.
Having selected the case studies, data was gathered from planning applications and project evaluation reports, supplemented with stakeholder interviews to provide a qualitative dimension. Lichfields applied its in-house Evaluate tool to each case study to estimate the economic, social and environmental impacts of each project – in other words, to measure the dividend that heritage-led regeneration can deliver.
The research painted a clear picture of the richness of regeneration outcomes which the repair and imaginative re-use of sites on the Heritage at Risk Register can offer, and the regeneration context to which they often contribute. Three examples serve to illustrate these points well.
Deptford railway ramp in south-east London comprises a series of 14 arches and a carriage ramp which was built to convey rolling stock to and from track level. The structure, built in 1832, is listed Grade II. It was added to the Heritage at Risk Register in 1997 after years of disuse. The site was bought from the local authority by developer U&I and redeveloped in 2012, the arches being put to use as independent shops, cafes, restaurants and a gym. The adjacent land has been redeveloped for residential use.
Alongside the repair and conservation of a heritage asset at risk, the project delivered 132 new homes. Other benefits included 88 direct jobs, an estimated £8.5 million a year economic output and £3.4 million a year resident expenditure. The site has made a significant contribution to the regeneration of Deptford by establishing a critical mass of leisure and retail activity at the south end of the High Street.
Wilton's Music Hall
Wilton's Music Hall in the London Borough of Tower Hamlets, is the oldest surviving music hall in the world, first opened in 1859. It survived into the early 20th century as a soup kitchen under the ownership of the East London Methodist Mission, serving thousands of dockers' families over a period of some 70 years. The building escaped demolition during the 1960s following a local campaign, although it remained vacant until the 1990s. Since then the building has gradually been restored with significant funding from the Heritage Lottery Fund (HLF), and donations from the SITA Trust and the Foundation for Sports and Arts, among others.
The building has continued to host events in tandem with its restoration. On top of the 29 direct jobs and £1.2 million a year economic output identified through our analysis, the more gradual regeneration timetable has enabled a sustained programme of community, cultural and educational events. The 2016 HLF evaluation report lists a total of 450 volunteer days, 60 behind-the-scenes tours, two three-week building crafts placements, and three community weekends attended by 6,000 people.
Poplar Baths was constructed in 1933 to the designs of Harley Heckford. Grade II listed, it was built to provide washing facilities for the poor of the east end of London, replacing earlier Victorian baths. Poplar Baths was an early addition to the Heritage at Risk Register following its closure in 1986.
Thirty years later, in 2016, the building was finally removed from the register following a public-private scheme to transform the baths. The facilities were modernised with a 25-metre swimming pool, a new gym and a rooftop five-a-side football pitch. Garages to the rear were demolished to create 60 new affordable homes, with a further 40 units built on an adjacent site.
The project is estimated to have generated 100 direct jobs and £6.6 million a year in economic output, £1.6 million a year resident expenditure and £100,000 a year in council tax contributions.
Together the 10 case studies show that tackling sites on Historic England's Heritage at Risk Register can deliver an extraordinary diversity of regeneration outcome: economic outputs, employment and housing, community engagement and education, social opportunity, cultural activity and community pride.
Investing in such sites has direct and tangible impacts locally. It often means investing in cherished local landmarks, local distinctiveness and neighbourhood pride. In many cases these buildings and sites, once repaired, provide new venues and facilities for the local community.
Mapped against the 2015 indices of multiple deprivation we found that half of the 10 case studies fell within the most deprived 30 per cent of lower super output areas (LSOAs) nationally. This was broadly consistent with our findings for the 2017 London Heritage at Risk Register as a whole: some 49 per cent of the assets on the register were in the most deprived 30 per cent of neighbourhoods, with one in eight in the most deprived 10 per cent.
The findings present a clear picture for policymakers. Focusing heritage-led regeneration on those sites most at risk can help to target those places and communities in greatest need. Our research has shown that tackling sites at risk can be a catalyst for wider regeneration, contributing positively to good growth. Relatively small contributions can unlock transformational change and break cycles of blight caused by redundant and problematic buildings.
Recommendations
The findings clearly bolster the case for proactive and positive management of vulnerable historic buildings and sites, and for a sharper focus on heritage at risk within local plan-making. Indeed, despite the national policy requirement for local authorities to develop positive strategies to address heritage assets most at risk (NPPF, paragraph 126), in London only a few councils have explicitly addressed heritage at risk in their statutory development plans.
Our research recommended a more robust reference to heritage at risk at a regional level, and we are pleased that the draft London Plan includes the following reference: 'where heritage assets have been identified as being at risk, boroughs should identify specific opportunities for them to contribute to regeneration and place-making, and they should set out strategies for their repair and re-use' (policy HC1).
There is no doubt that finding successful solutions to sites on the Heritage at Risk Register requires both political and financial backing, and the dedication and imagination of a range of partners. Our publication 'Risky Business?' helps to demonstrate just how worthwhile this investment is. Heritage-led regeneration, with a focus on sites at risk, has the potential to deliver a very rich return.
The full report can be downloaded from Historic England's website.
---
This article originally appeared as 'From risk to regeneration' in IHBC's Context 155, published in July 2018. It was written by Nick Bishop, senior heritage consultant at Lichfields, and Rebecca Barrett, principal adviser of the London Heritage at Risk team at Historic England.
--Institute of Historic Building Conservation
IHBC NewsBlog
BRE/BEIS project to modernise home energy rating scheme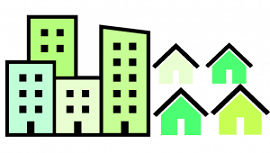 The Building Research Establishment (BRE) has announced a new project with the Department for Business, Energy and Industrial Strategy (BEIS) to improve and modernise the home energy rating scheme used to measure the energy and environmental performance of UK homes.
---
Interdisciplinary IHBC accreditation recognised by CSCS for PQP Cards

Sector lead the Construction Skills Certification Scheme (CSCS) has recognised the IHBC's professional accreditation and support (CPD etc.) in awarding its PQP (Professionally Qualified Person) cards.
---
IHBC Heritage Marketplace provides learning-led virtual engagement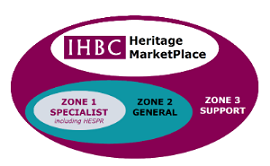 The IHBC's 2022 Aberdeen School Heritage MarketPlace (4.30-7.30PM, 15 June) is designed to extend the scope of a traditional IHBC School exhibition floor.
---
Unearthing the history of Gloucester's 'the Fleece' Hotel starts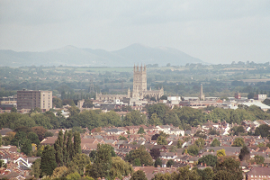 Work to repair a fire-hit medieval hotel in Gloucester is underway as crews have started work to strip back some of the modern trappings and reveal the historic framework.
---
Booking Open for IHBC Annual School: Aberdeen, 16-18 June 2022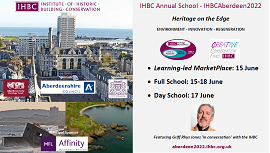 Options for in-person and virtual delegates to explore 'heritage on the edge' across up to 4 days of IHBC engagement & learning.
---
European Heritage Heads Forum statement on Ukraine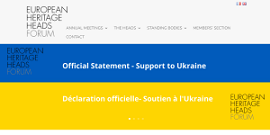 The Secretariat to the European Heritage Heads Forum has has coordinated its declaration of solidarity and support for Ukraine's cultural heritage institutions.
---
Welcome to #IHBC25 – 25 years since we turned professional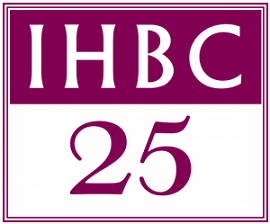 2022 will see the IHBC mark a quarter of a century since our incorporation as a professional body supporting and accrediting built and historic environment conservation specialists. We're kick-starting it by inviting your ideas on how to mark this special year!
---
IHBC launches new Guidance Note on 'Design sources for historic building conservation'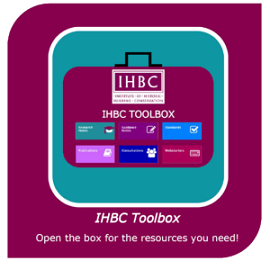 The IHBC's latest Guidance Note adds to the institute's open-access, online practitioner's Toolbox.
---
England's communities empowered to shape design of neighbourhoods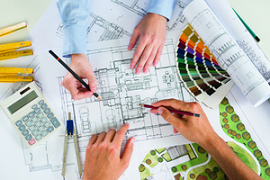 Twenty-five areas in England from Bournemouth to Carlisle have been awarded a share of £3 million to help them set their own standards for design locally. "move from a vicious circle of generic development to a virtuous circle of regenerative development".
---
IHBC at COP26 - Conserving our Places Conserves our Planet - Podcast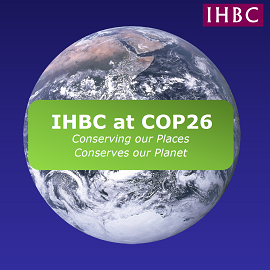 The IHBC seeks to raise awareness and understanding of how building conservation philosophy and practice contributes towards meeting the challenge of climate change.