Nominating heritage assets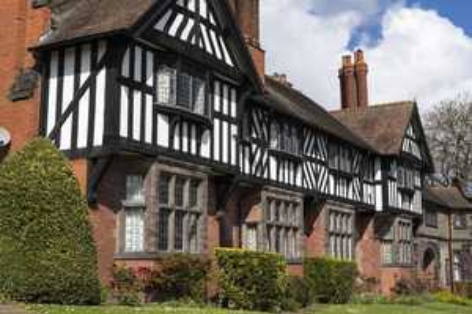 On 23 October 2019, the Communities Secretary Robert Jenrick launched what he called the 'most ambitious heritage preservation campaign for 40 years'.
Communities across England are being encouraged to nominate heritage assets which make their community what it is. The new campaign will challenge every local authority across England to draw up lists of buildings of significant historical and cultural value to an area. A local heritage champion will be appointed to spearhead the campaign and encourage councils to increase local listings.
Local people will be empowered to nominate heritage assets which are important to them and reflect their local area and identity, supported by a team of heritage experts and funded by £700,000 to help 10 English counties identify areas which need protecting.
The experts will work with the government's new independent local heritage adviser to promote greater awareness of the benefits of locally listing historic buildings and supporting local people to nominate important buildings which they think should be protected.
The government will also work with Historic England to identify important buildings in these zones to be nationally listed, and Historic England will launch a national campaign on local identity to get the country talking about what defines our heritage.
The planning system recognises three types of heritage asset – those which are of international importance, those which are of national importance and those which are important locally. Nationally important heritage assets (eg listed buildings, scheduled monuments etc) are identified and given statutory protection by DCMS (having consulted Historic England) on the basis of nationally-set selection criteria. Locally important heritage assets are identified by local planning authorities and neighbourhood plan forums based on locally-set criteria.
Robert Jenrick said: "This will empower local people to protect thousands of historic buildings and preserve them for future generations. Getting more buildings locally listed isn't just about keeping a building intact – it keeps a community's identity thriving."
Culture Secretary Nicky Morgan said: "Our built heritage is one of the things that make England one of the top tourist destinations in the world. It helps us attract millions of visitors every year who are keen to see the historic buildings at the heart of our communities, helping to boost our economy and make our towns and cities better places to live, work and visit. By encouraging more local listings, we will ensure that buildings are protected for future generations so that the benefits heritage brings are felt right across the country."
Ref: https://www.gov.uk/government/news/communities-secretary-launches-most-ambitious-heritage-preservation-campaign-for-40-years
IHBC NewsBlog
BT dials up 'Adopt a Kiosk' scheme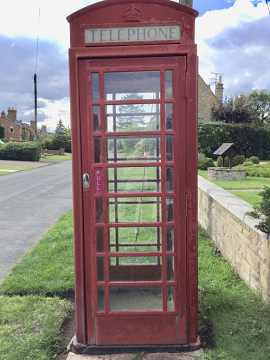 BT has revealed that almost 4,000 of its iconic red phone boxes across the UK are available for local communities to adopt for just £1.
---
Watch IHBC's webinar on 'Retrofit of Traditional Buildings'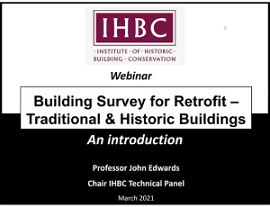 On 26 March the IHBC, led by Prof. John Edwards, hosted a free one-hour CPD webinar 'Introduction to Building Survey for Retrofit' for sector professionals.
---
Has the world left Europe behind?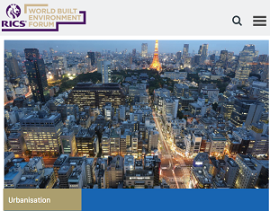 Greg Clark, writing an opinion piece for RICS, explores how good governance in cities pays dividends.
---
AHF on 'Transforming Places through Heritage'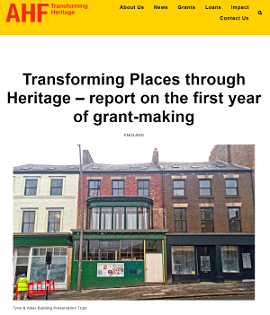 The Architectural Heritage Fund has issued a report on the first year of its 'Transforming Places Through Heritage' grants programme, funded by DCMS.
---
'Star Cities', Marvels of Renaissance Engineering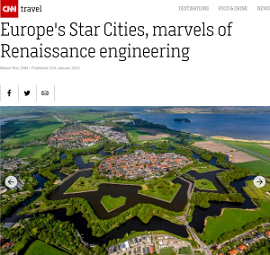 Europe's star cities are scattered all over Europe but their perfect geometrical beauty can only be fully admired when seen from above.
---
COTAC Releases Insight 1 series – The Need to Appreciate the Built Heritage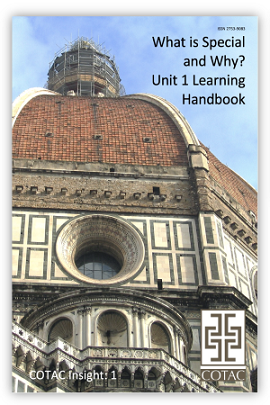 The freely available Insight 1 series targets a wide range of cohorts who wish to gain an appreciation of practical heritage conservation.
---
Palace of Westminster 'deteriorating faster than it can be fixed'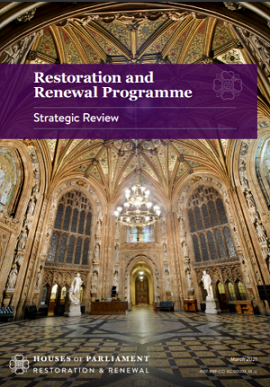 The restoration and renewal of the Palace of Westminster is of 'paramount importance' according to the recent strategic review.
---
Find Webinars and other Events pertaining to Heritage Conservation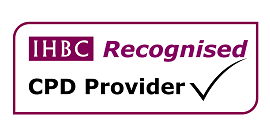 The IHBC's monthly CPD Circular showcases upcoming Events, Awards, Placements, Bursaries & Scholarships, Calls for Papers and more from across the UK and beyond.
---
139-Year-Old Victorian house moves through San Francisco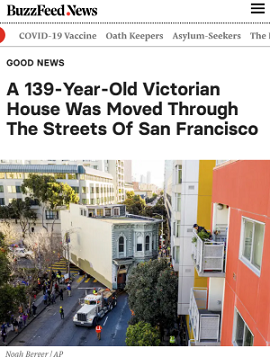 The move of a 139 year old Victorian House through the streets of San Francisco drew an excited crowd of onlookers who came out to watch a truck slowly and carefully pull the historic house through the streets.
---
'Local Heritage Listing: Identifying and Conserving Local Heritage' Published
Historic England has published a new edition of its advice note on how local heritage listing and local heritage lists can be formally identified as part of the wider range of designation so that they can be taken into account in planning applications.